20 Sports Figures Who Need to Mind Their Own Business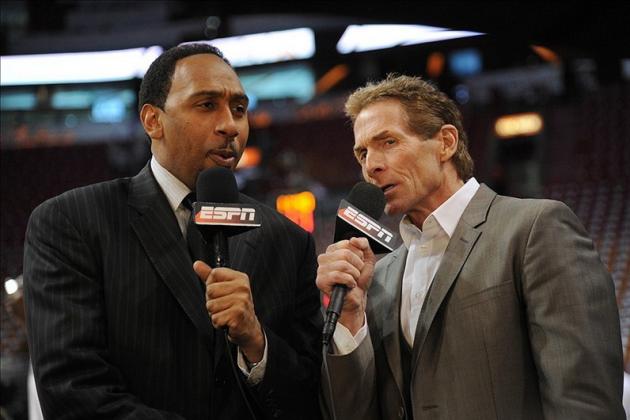 Image via thebiglead.com
Remember that saying growing up, "Mind your own bees wax?" Well just because you're not in fifth grade trying to overhear secrets girls are telling each other on the playground, doesn't mean it still shouldn't apply.
While you might not be the type of person who needs to have an opinion on everything or "in the know" all the time, there are plenty of people who do.
As we've seen over the years, some of the worst culprits are pro athletes, owners or sports commentators—or worse, their brothers! These are some of those sports figures that need to go ahead and, well, mind their own bees wax, because us fans are a little tired of their thoughts.
Begin Slideshow

»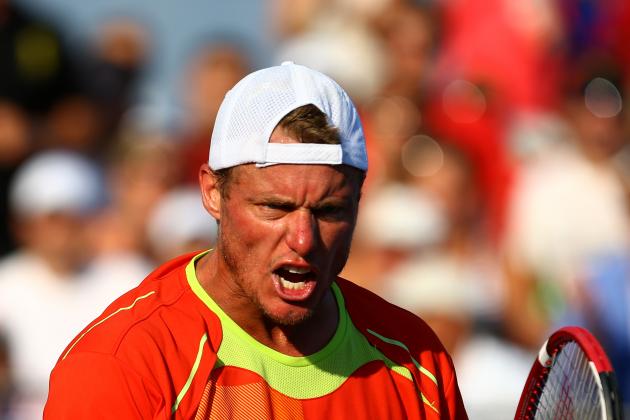 Al Bello/Getty Images

We imagine Hewitt was bullied when he was younger.
Why? Because he seems to spend an innate amount of time saying or doing things to make people pissed off.
He's been known for some controversial comments, including calling a linesmen racist.
Wonder who handles his PR, and how much he's paying them with outbursts like that!?!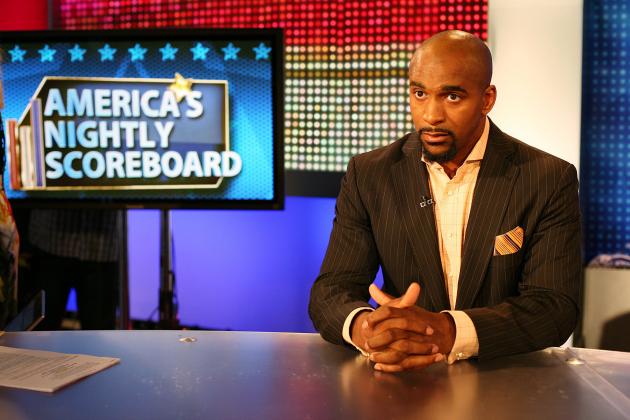 Rob Kim/Getty Images

As a member of the Giants Super Bowl win in '08, Tyree will forever be remembered as the guy who made one of the most significant plays in Super Bowl history.
But since his departure from the league, he's taken a more public stand on certain issues like same sex marriage, where he actually admitted to trading in his infamous catch for vows to be between only a man and woman.
Ehh, not a really good call, guy.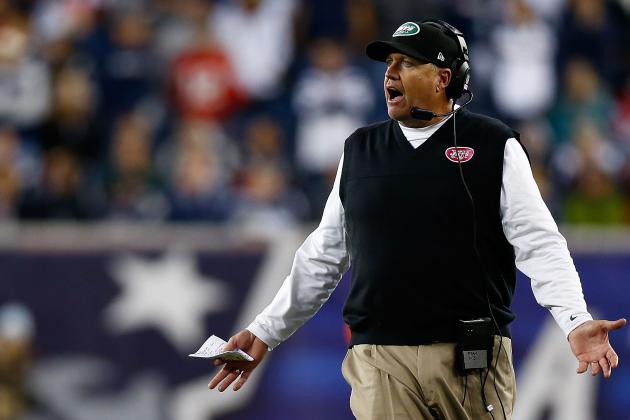 Jared Wickerham/Getty Images

It was a little entertaining at first to see a head coach in the National Football League joking and speaking his mind, but now that his team's in the news for sucking, it's old hat.
The fact the media just plays into the Jets hype has only made Ryan more of an outspoken character, but let's face it, his team's not very good right now, so who cares?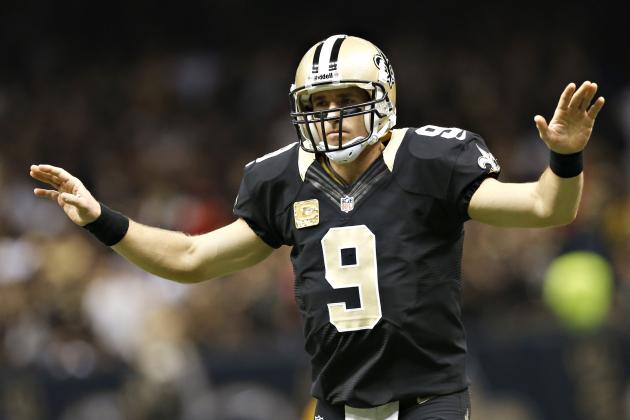 Wesley Hitt/Getty Images

He may be known as one of the NFL's good guys, but when he speaks his mind on things from Bountygate to the commissioner's handling of things, he gets a little worn out.
We know he's making over $100 million with the Saints, but it's for his on-field performance, not for him being a public or social figure.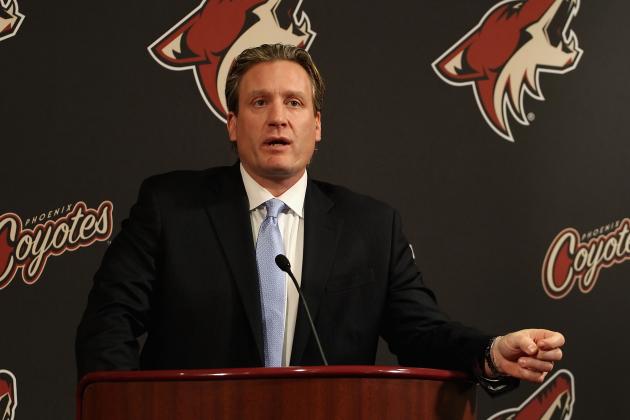 Christian Petersen/Getty Images

During his playing days, Roenick was one of the finest center's in the league, but since his retirement a couple years ago—and thanks largely to his announcer's role—he's triggered some debate.
It's never cool to toss former teammates under the bus, but that's what J-Ro did by calling out Shark teammate Patrick Marleau, saying he was scared and he didn't see passion or anger following a playoff exit.
JR gets paid for his opinion on hockey, but he should know better than to bring former teammates into the discussion.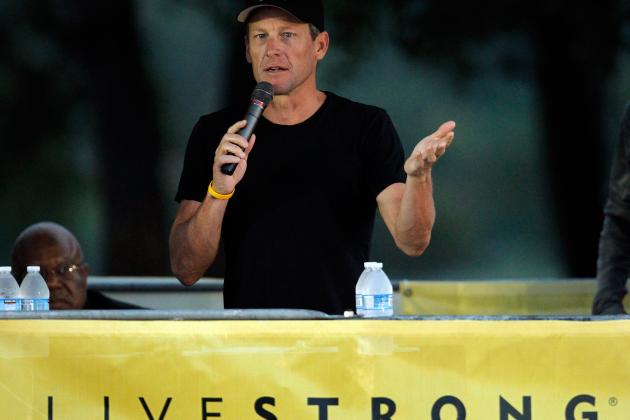 Tom Pennington/Getty Images

It's just gotten to the point now where whatever Lance says is taken with a grain of salt.
After being busted for PEDs during his record seven Tour de France titles—though he vehemently denied allegations—he's fallen off the map.
It's a sad cry from a guy who did so much to grow the sport of cycling, in addition to the awareness for cancer, but with him severing ties with Livestrong, we just hope he goes quietly in the dark.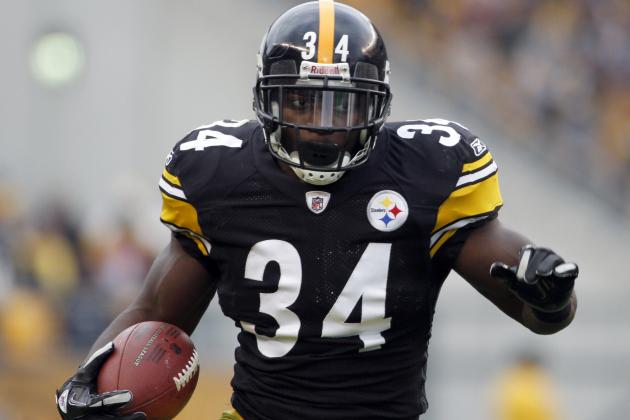 Justin K. Aller/Getty Images

In one of the most bizarre and craziest cases of athletes not minding their own business, Mendenhall questioned the tactics of the U.S. government for capturing al-Qaeda leader Osama bin Laden.
He openly asked what type of people celebrate the death of someone they never heard speak, and shared his thoughts on the 9/11 attacks.
Thanks to him sharing his thoughts, athletic company Champion ended sponsorships with him.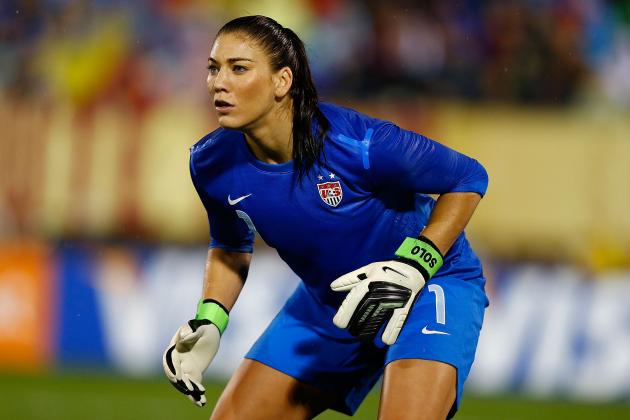 Jared Wickerham/Getty Images

Solo may be one of the hottest athletes out there, but she gets herself in trouble when she starts voicing her opinions on things.
While we can enjoy looking at her, we don't really want to hear her thoughts on things. Though she's all but let us know how she feels, saying, "I speak the truth, and people either love me or they hate me."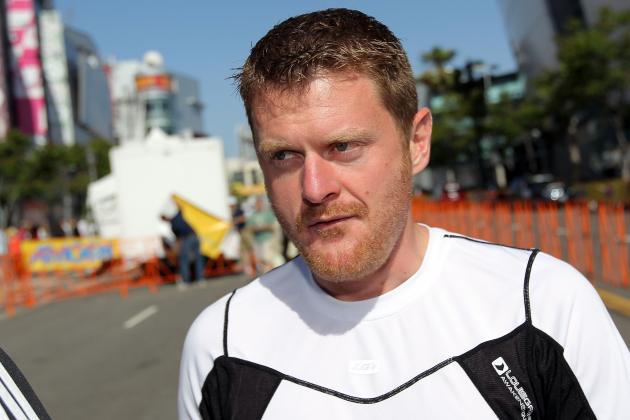 Doug Pensinger/Getty Images

Landis sold out and ratted out Lance Armstrong using PEDs, ultimately costing Lance his seven Tour de France titles, and causing a stir for future testing methods.
We get why Landis did it.
He was protecting the integrity of fair competition and the cycling world.
He felt obligated to let people know the truth.
But then Landis himself talked about legalizing the darn things, and wound up not only sounding crazy, but being stripped of his 2006 Tour de France title for the same accusations he made on Armstrong.
That's karma for you, Floyd!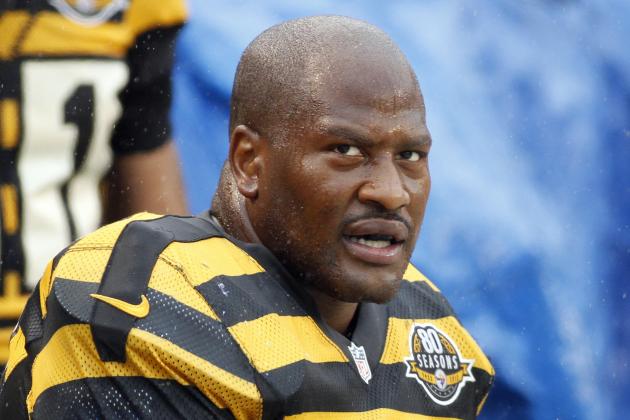 Justin K. Aller/Getty Images

Harrison's not exactly commissioner Roger Goodell's best friend.
The Steelers linebacker has been quoted as saying he'd retire over the NFL coming down on him concerning his tackles, and accusing the commish of caring more about money than safety.
He's stayed away from controversy lately—mainly because he's been in and out of the lineup with injuries—but we're guessing the next time he gets questioned for a hit on a quarterback, he'll be back in the news.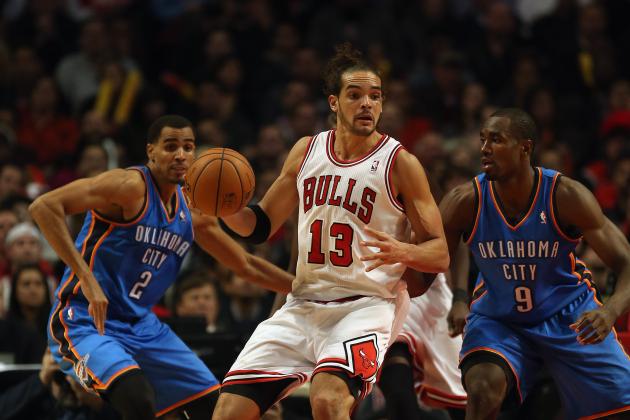 Jonathan Daniel/Getty Images

From his brash attitude during his times as a collegiate at Florida, Noah's always seemed to rub people the wrong way.
Whether he's taking a shot at Cleveland, or offending gay people with his remarks, Noah's thoughts on things need to take a back seat to his hustle and hard work on the court.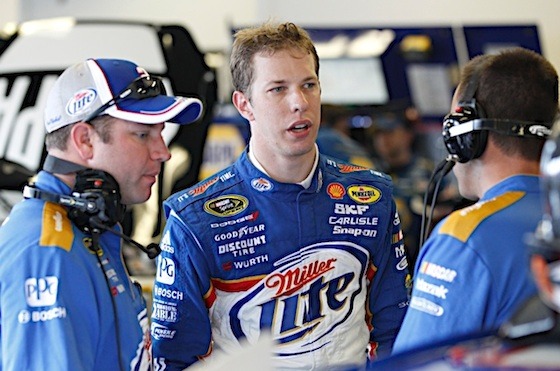 Image via racintoday.com
We're not sure what it is about Keselowski, but we just can't stand him.
Not sure if it's his smug attitude, or how he seems to blame everyone else for their driving but never accepts his own responsibility on the track. He's definitely a guy who doesn't seem to care if you want to hear his thoughts or not, he'll say them regardless.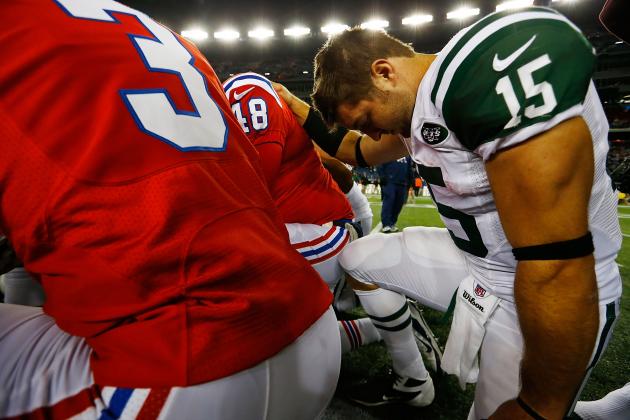 Jared Wickerham/Getty Images

What else is there that has to be said?
He's the nation's "Golden Boy" who can do no wrong, and though we admit he's a positive influence on people (especially kids), we can't take anymore of his preaching!
Seriously man, just give it a rest!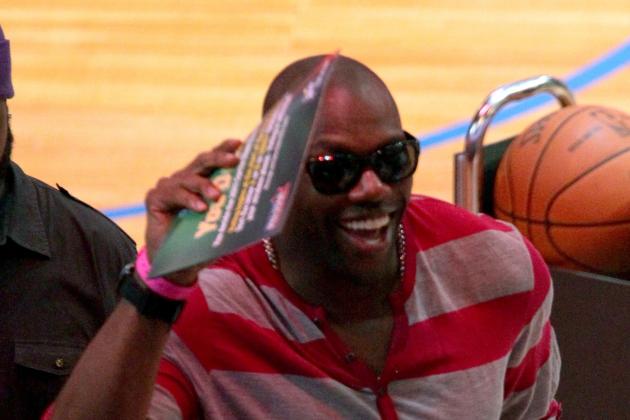 Noel Vasquez/Getty Images

T.O.'s called out his then-QBs Donovan McNabb and Jeff Garcia.
He's mocked Ray Lewis and punked-out the entire Cowboys franchise—a franchise he eventually played for.
His entire career has been made up of great on-the-field moments, and not-so-great off-the-field ones.
Luckily he's out of the league now, so we're all safe from another rant or outburst about not getting the ball thrown his way.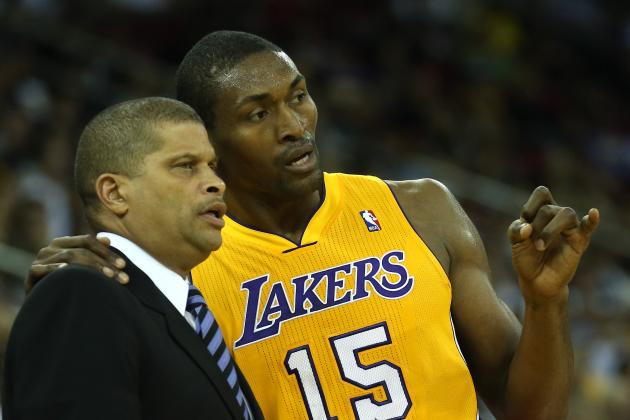 Stephen Dunn/Getty Images

Metta World Peace AKA Ron Artest is the poster child for entertaining quotes and actions.
It can be questioning three-time MVP LeBron James' ability, to talking to radio stations about how the Lakers are going to win 70-plus games after acquiring Steve Nash and Dwight Howard—how's that working out for you Ron Ron?—World Peace definitely knows how to market himself.
It's just so happens to be in the most ridiculous ways possible.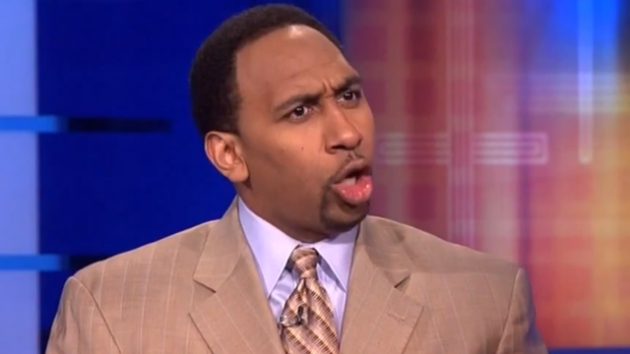 Image via Eurweb.com
We know it's his job to talk sports and speak his mind, but for the love of God, does he have to be so damn abrasive and loud while doing it?
Sports fans used to enjoy "First Take", but now it's just gotten into a yelling match between Smith and Skip Bayless, seeing which one can cause the other to yell louder with their point of view.
If we wanted to watch an argument, we'd watch "Jersey Shore", guys.
Image via deadspin.com
See the reasons we just mentioned about Smith, and those apply to Bayless, except, dare we say it, Skip's even worse!
He throws some solid points in there when actually talking about sports, but once the topic of Tebow, LeBron or any other overplayed news story comes up—basically every episode—it turns into a shouting match between Smith and himself, and into the same argument each day.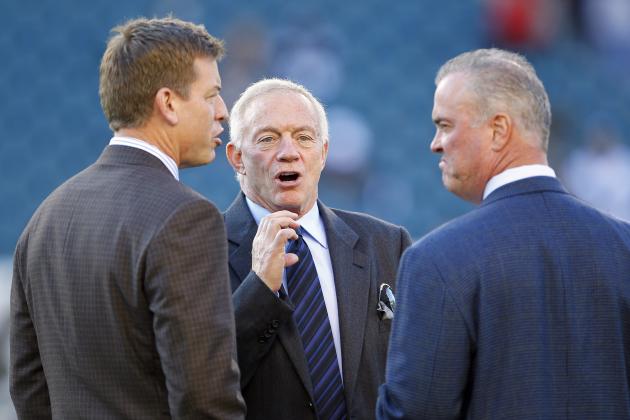 Rich Schultz/Getty Images

The Cowboys are annually one of the most underachieving teams in the NFL, so when Jones speaks up about his thoughts on things, we tend to just turn the other cheek.
We respect the guy for what he's done, taking a franchise that was 1-15 in his first year of ownership into a $1 billion corporation, winning three Super Bowls along the way, but when his announcement of never needing a GM is headline news, it's just exhausting.
Until the 'Boys win something, he'll just be another billionaire owner.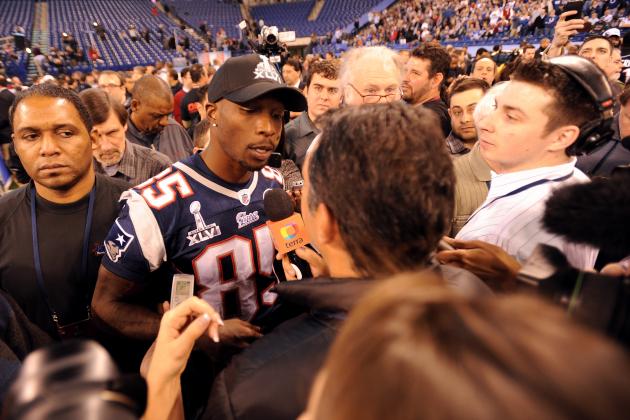 Michael Heiman/Getty Images

Chad's never really been abrasive to anyone, it's just he seems to always share his opinions, or makes declarations that a lot of fans don't care about anymore.
Back in Cincy, he used to be the belle of the ball, and a top receiver in the league. But since then, he's slipped into mediocrity, and of course now finds himself out of the league.
For sheer volume alone—along with his way-too-many tweets—he's a guy that needs to give up the banter.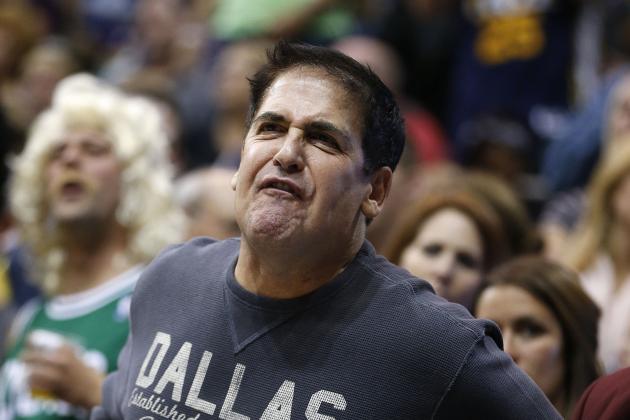 George Frey/Getty Images

Though he's one of the nicest guys we've ever met, we'll admit some of the things he's dipped his opinions in are a little much.
All of his clashes with the NBA officiating crews are well-documented, but how about his recent thoughts on how the Lakers are running things?
Really, man? You own the Dallas Mavericks. Stick to talking about them!