10 Reasons the Cowboys Have the Best Fans in the NFL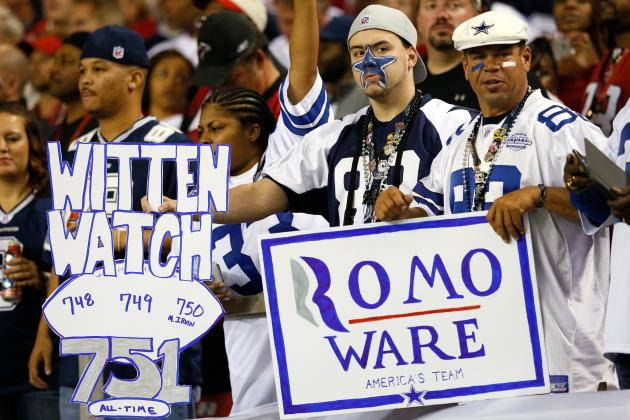 Kevin C. Cox/Getty Images

Sometimes, Cowboys fans are derided for being flaky. An example is the New York Giants. They are 4-0 in new Cowboys Stadium and have often quieted the Cowboys crowd.
However, that is just one example. Find me a fanbase that cheers for the home team when a visiting team has never lost in that home team's stadium. Follow me?
The Cowboys have five Super Bowl rings, with three of those titles coming in the '90s. I just gave five reasons before the show even starts.
Here are 10 reasons why the Cowboys have the best fans in the NFL.
Begin Slideshow

»
Ronald Martinez/Getty Images

This billion-dollar stadium is reason enough to have a great fanbase. "Jerry World," as it is often called, can seat a healthy 80,000, but has enough room to fit 100,000 people for standing.
It is the most gorgeous stadium in the league and fans recognize it. Jones has installed the second-largest high definition video display in the world, giving fans an out-of-this-world experience.
It is so large that punters often try to bang balls off of the board and visiting players are caught staring at the screen instead of the action on the field.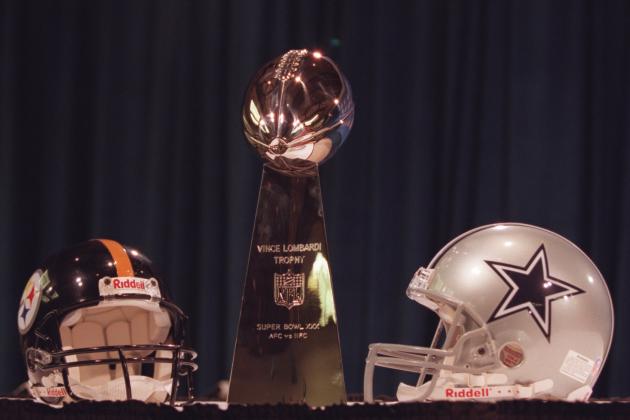 Rick Stewart/Getty Images

Dallas has five Super Bowl wins, three in the '90s and two coming in the '70s. The high expectations that fans have for the Cowboys are almost second to none in the NFL.
Even though the team has just one playoff win since 1996, fans still expect for the Cowboys to make it to the Super Bowl every single season.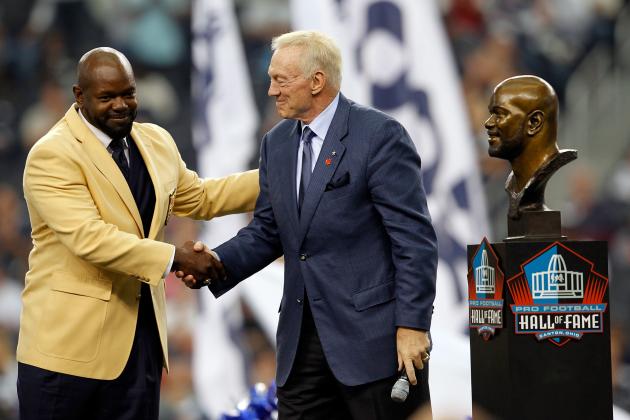 Tom Pennington/Getty Images

Any organization that can boast having 13 players in the Pro Football Hall of Fame will have a pretty good fanbase.
The Cowboys once housed the likes of running back Emmitt Smith, cornerback Deion Sanders, wide receiver Michael Irvin, quarterback Troy Aikman, tackle Rayfield Wright and the legendary coach Tom Landry.
These players are the reason why Cowboys fans can be so rhapsodic when talking about the team.
There are many more, such as cornerback Mel Renfro, running back Tony Dorsett and general manager Tex Schramm, who make up the narration of the Cowboys.
If one ever has a question as to what gives Cowboys fans a sense of entitlement, just look to the trophy and award case.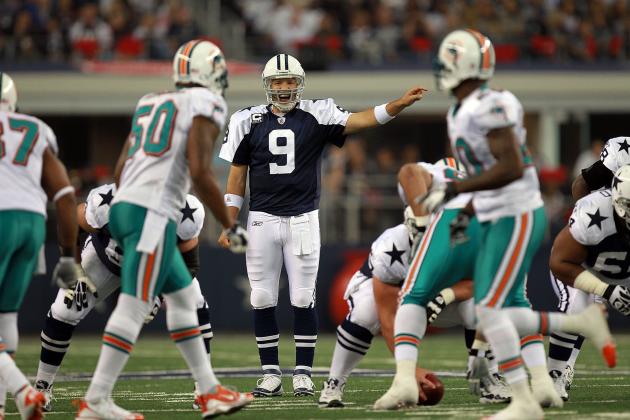 Ronald Martinez/Getty Images

The Cowboys have played on Thanksgiving since before I was born, which was in the early '80s.
Dallas has played a game on Thanksgiving every year since 1966, sans years '75 and '77. When Cowboys and NFL fans go to sit down for turkey, dressing and macaroni and cheese on turkey day, most are doing so in front a TV to watch the Cowboys play.
The Cowboys have a healthy record of 27-15-1 on Thanksgiving, usually besting their opponents on of America's most celebrated holidays.
This year, Dallas plays host to the Washington Redskins. This is already one of the NFL's fiercest rivalries and playing the game on Thanksgiving should give fans an extra shot in the arm for the second half of the season.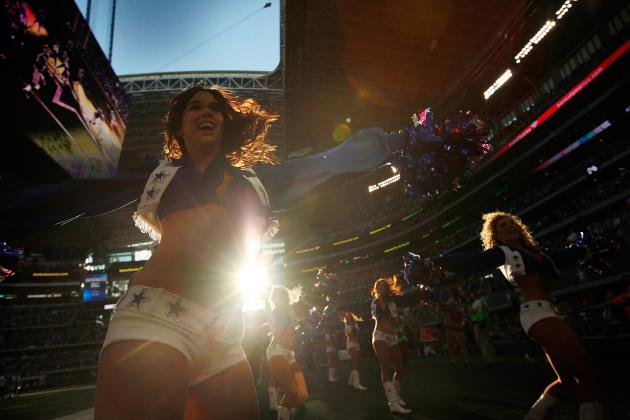 Tom Pennington/Getty Images

Come on, who doesn't like the Dallas Cowboys Cheerleaders? They are part of the reason why so many people show up to Cowboys games.
They were introduced to the Dallas sidelines in the 1970s by former GM Tex Schramm. He wanted to bring something "new" to his sidelines and did so by having some of the most beautiful women dress in small uniforms and perform dance routines for an added fan element.
Ever since, the Cowboys are known for Super Bowls and their cheerleaders. In fact, there is a TV show dedicated to the Cowboys cheerleaders called Dallas Cowboys Cheerleaders: Making the Team.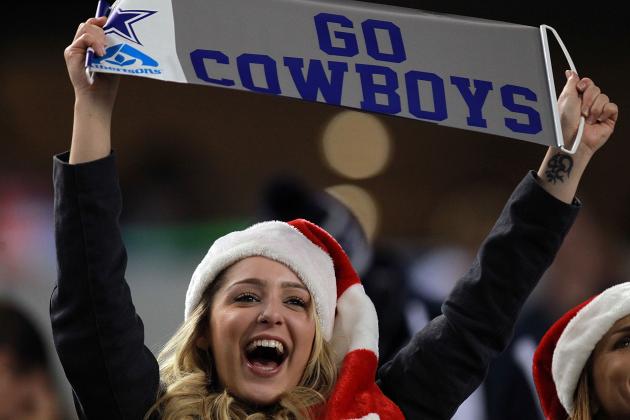 Ronald Martinez/Getty Images

A few weeks ago, former Cowboys quarterback Troy Aikman said that fans show up to Cowboys games just "to be seen."
Kind of reminds me of high school when many would show up to the games just to be seen or be seen with someone.
While there are a grand number of fans who show up to the game to actually watch the football action, there is a certifiable quantity of people who show up, suited and booted, to either make a television screen or just to be seen.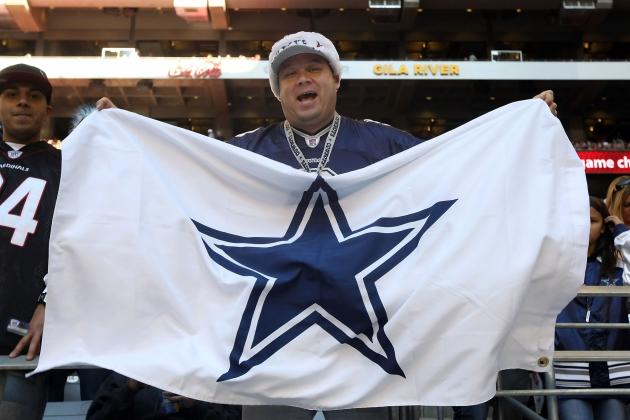 Christian Petersen/Getty Images

Earlier, I mentioned that fans keep coming back because of the Cowboys' history of winning.
Well, that history is the only thing that keeps them coming back lately. Dallas has just one playoff win since 1996 and struggles to make it to the playoffs every season.
Just look at the team's record this year. It is a very mediocre 4-5 and needs help to make it to the second season.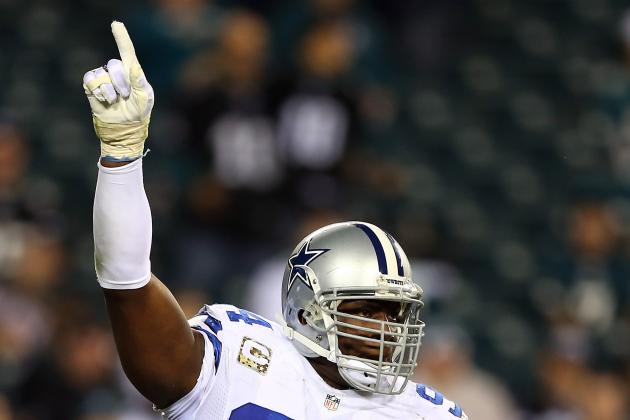 Elsa/Getty Images

Yeah, Dallas has had some great players to walk its halls. But, now they are able to point to another exciting crop of talented NFLers.
There is the excitement of receiver Dez Bryant, the efficient nature of quarterback Tony Romo, the steady play of tight end Jason Witten and the human sack machine that is DeMarcus Ware.
Dallas' record may not reflect the great talent that takes the field every weekend, but I can assure that fans come each and every week to get a peek of what this team has to offer.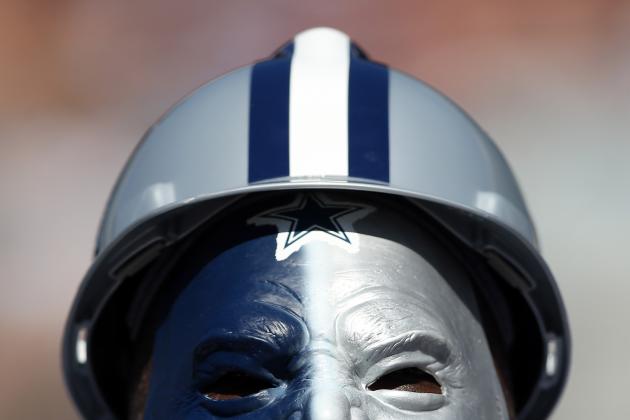 Streeter Lecka/Getty Images

No matter the Cowboys' record, fans are going to show up. Whether it's Week 1 or the famous Thanksgiving Day game, Cowboys fans will come and expect a victory.
Need an example? Check the attendance for the Cowboys first home game against the Giants. They set an NFL regular-season attendance record with 105,121 people.
That can't just be over 100,000 people who just want to be seen, can it? Dallas lost that game and has lost every home game to the Giants since. If that isn't faithfulness, I'm not sure what it may be.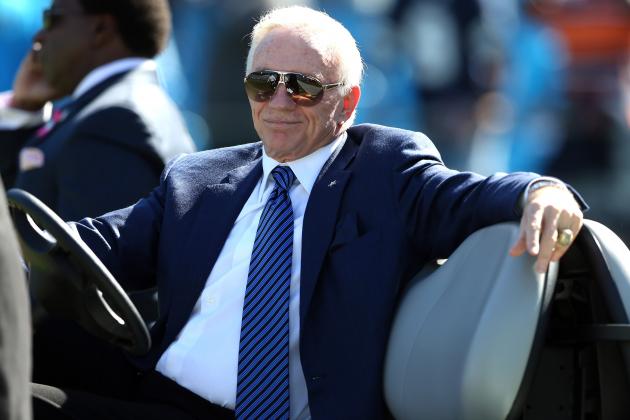 Streeter Lecka/Getty Images

How many teams can boast having an owner who will sink his last penny into his franchise? The Cowboys may struggle to win on the field, but they are the NFL's most lucrative franchise off of it.
Dallas was named the NFL's most valuable franchise at $2.1 billion. Jones bought the team for a mere $140 million in '89 and has turned into one of the world's most profitable sports teams.
He is a marketing genius, making the Cowboys the most popular team in the league despite the team's losing.
Yeah, Jones isn't the best general manager around and he has made some questionable coaching decisions. In the end, he knows how to run and business, and it shows by his team's bottom line.