One Indispensable Player on Each Top 25 Team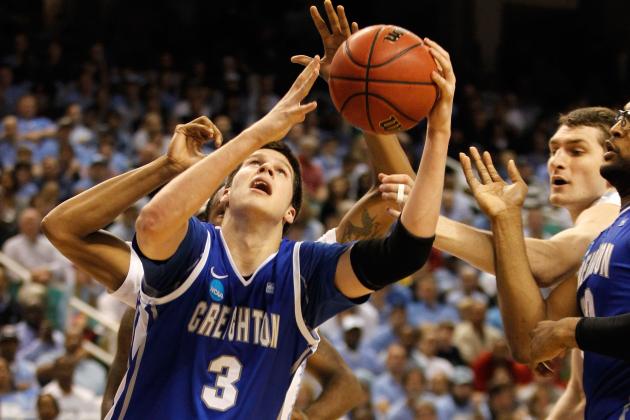 Streeter Lecka/Getty Images

There's that one guy on every college basketball team that the team cannot win without. He is the best, most important, most indispensable player, and everyone knows it.
Each team in the top 25 has one of those guys where without him the program would plummet in the rankings to the points where a top 10 team could fall out of the top 25.
Losing this special player would be devastating for the program, and a long-term injury would sink the team's season.
These are the guys whose teams cannot go on without.
*Note: Top 25 rankings come from Bleacher Report's Writers Poll
Begin Slideshow

»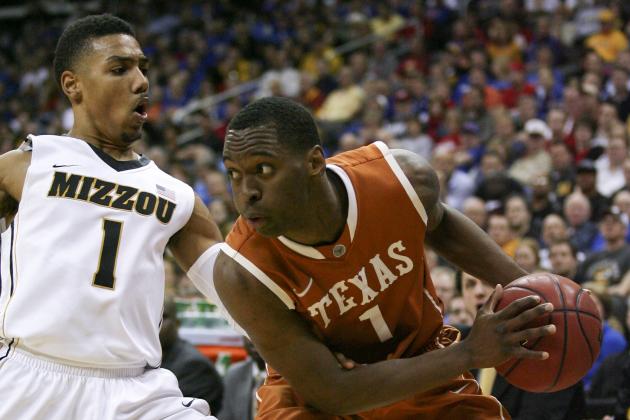 Ed Zurga/Getty Images

With sophomore point guard Myck Kabongo sitting out while the NCAA investigates him, Texas' backcourt looks a whole lot weaker.
In the team's first game of the season, it only tallied three assists, while turning the ball over 13 times, in a two-point victory over Fresno State. The team is much weaker without Kabongo, and now it will need fellow sophomore Sheldon McClellan to pick up the slack.
While McClellan isn't the same facilitator as Kabongo, he is an elite scorer, putting up 20 points in his season debut. The team will need more of the same as long as Kabongo is out.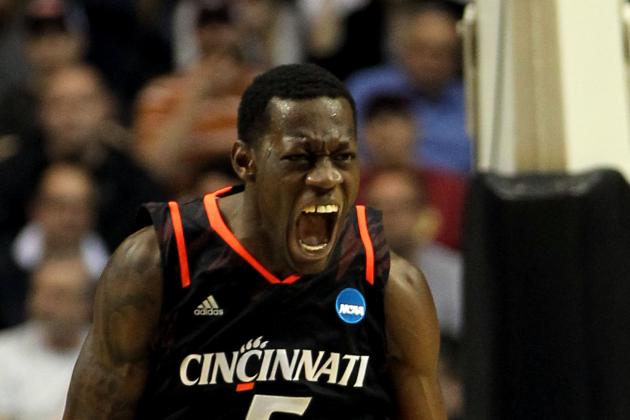 Jamie Squire/Getty Images

Cincinnati has all the backcourt production it needs from Sean Kilpatrick and Cashmere Wright, who combined for 30 points in the Bearcats season opener.
What the team lacks is a big man who can keep them competitive on the boards, like Yancy Gates did last season. This year that man has to be Justin Jackson.
Jackson snagged 11 boards in the team's first game, leading the Bearcats by a mile. If he were to go down, the team would be too small to beat most opponents in the Big East.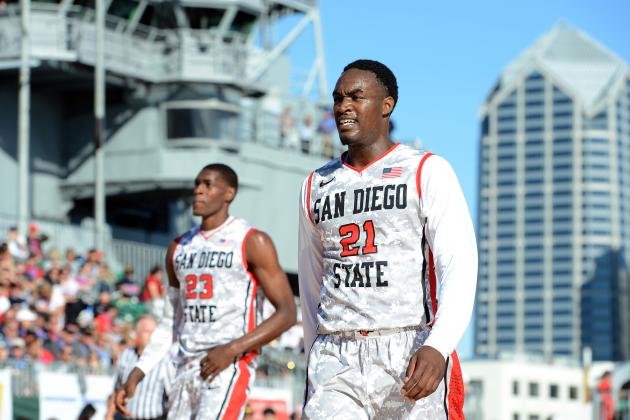 Harry How/Getty Images

San Diego State's first game couldn't have gone worse for the Aztecs. Powerful winds made shooting from outside almost impossible, and Syracuse's 2-3 zone made playing in the paint just as hard. They lost 62-49, and it was a horrible indication of what this team is capable of.
The entire team struggled, including Jamaal Franklin, who turned the ball over seven times against the disruptive Orange defense. Despite the turnovers, Franklin was still the team's best player, leading the way with both his 11 points and eight rebounds.
Entering the season, we knew that Franklin would be a top producer in terms of both points and rebounds, which is why he is so vital to his team. Even with the slow start to the season, he is his team's most indispensable player.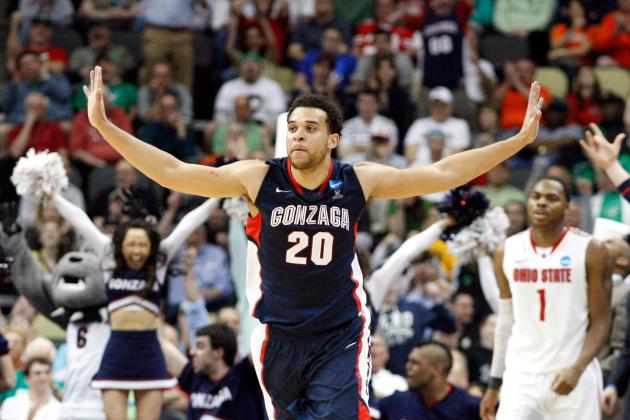 Jared Wickerham/Getty Images

Elias Harris may not be the best player on Gonzaga, but he is currently the most indispensable.
The Bulldogs have a talented backcourt with sophomores Gary Bell Jr. and Kevin Pangos leading the way, but neither of them is indispensable because the other is there to pick up the slack.
Gonzaga needs to make sure it rebounds well and competes inside, which is where Harris comes in. He led the team with 8.5 rebounds per game last season and led the way again with seven rebounds in the team's first game.
While 7'1" freshman Przemek Karnowski may prove to be the better player, the team needs its senior forward for leadership and experience down low.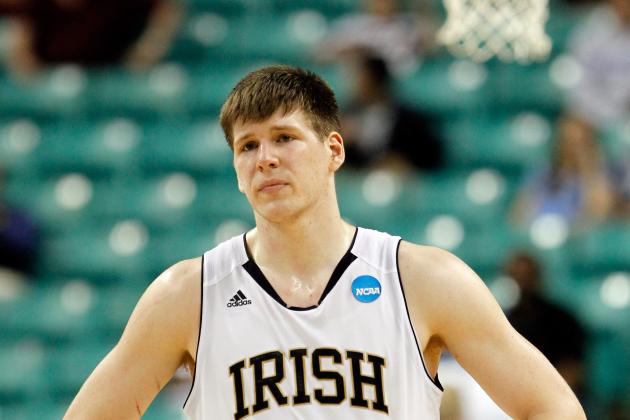 Streeter Lecka/Getty Images

Jack Cooley is the best player the Fighting Irish have, and he will lead Notre Dame all season.
In his first game he led the team with 19 points, and he finished with a double-double, thanks to his 11 rebounds.
Cooley's production and senior leadership are incredibly valuable to the Irish, and without him, the team would be far from Top 25 worthy.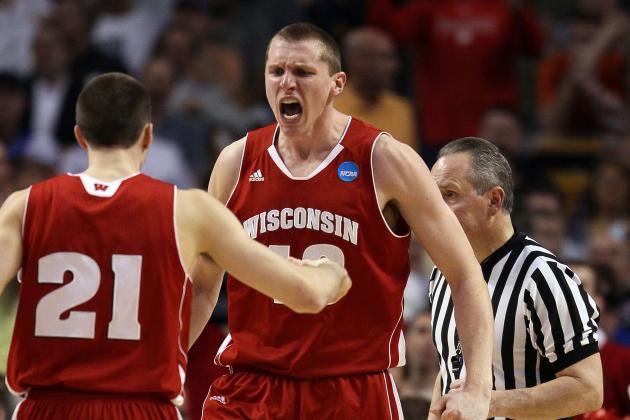 Elsa/Getty Images

With leading scorer Jordan Taylor gone, Wisconsin needs to find new ways to put up points.
Enter Jared Berggren.
Berggren is a talented center who can get it done on the offensive end. In his first game he put up 19 points, leading the Badgers.
He is going to be the team's main source of offense for the entire season, which makes him vitally important on a defensive-minded team.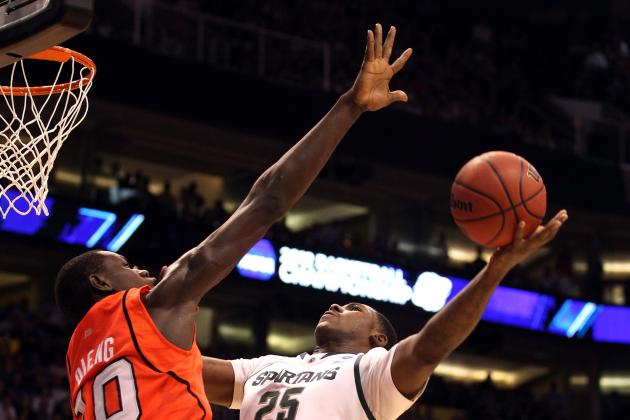 Christian Petersen/Getty Images

After being suspended indefinitely during the offseason, Derrick Nix is back for Michigan State, and it's a good thing, too.
Nix is the team's best big man. While he is far from the team's best player (three players on the perimeter are better), he is the most valuable.
Sparty is going to be doing most of its damage with its backcourt of Keith Appling and Gary Harris, in addition to wing Branden Dawson. However, it needs a pair of big men inside, with Nix and Adreian Payne filling that role.
Nix is the better of the two big men, which is why he is the team's most indispensable player.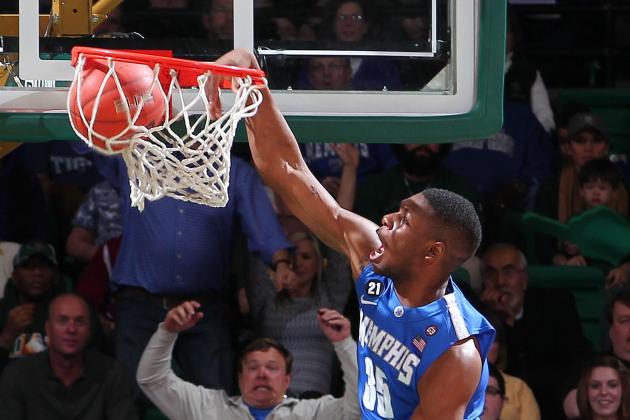 Marvin Gentry-US PRESSWIRE

Adonis Thomas is the most skilled player the Memphis Tigers have. Josh Pastner did a great job of recruiting him in the Class of 2011, and as a sophomore, he is already the team's go-to guy.
Thomas had a poor start to the season, notching only eight points and six rebounds. However, he is still immensely talented and will soon emerge as the team's leader.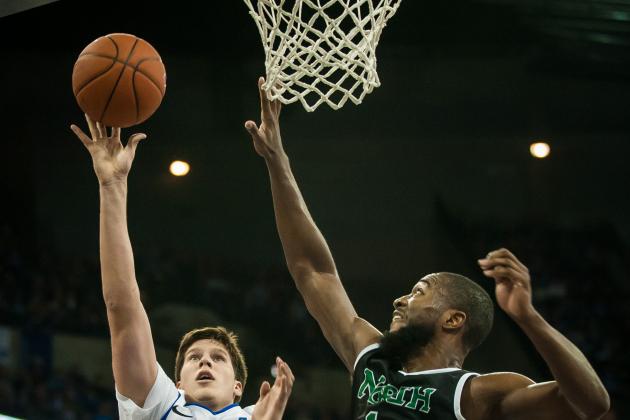 Eric Francis/Getty Images

Doug McDermott was a National Player of the Year candidate last season and is one of the favorites to win the award this year.
He is the heart and soul of a Creighton team that has become a regular in the Top 25 over the last two season.
McDermott opened up the season with a double-double, tallying 21 points and grabbing 11 rebounds for Creighton in a big win over Tony Mitchell and North Texas. Look for more of the same from him throughout the season.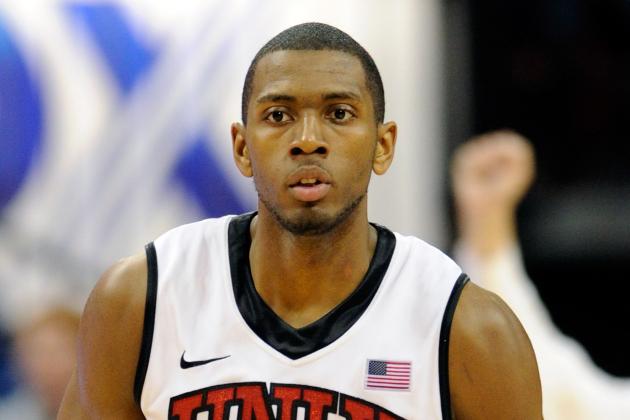 Ethan Miller/Getty Images

Mike Moser isn't a necessity for UNLV because of his production (although his double-double average last season is nice) but for his leadership.
UNLV has a stacked frontcourt, consisting of Moser, Anthony Bennett, Khem Birch, Quintrell Thomas and Savon Goodman. However, Moser is the only one with true experience as an elite player at the college level.
Moser is needed for guidance for many young, talented players on UNLV's elite front line.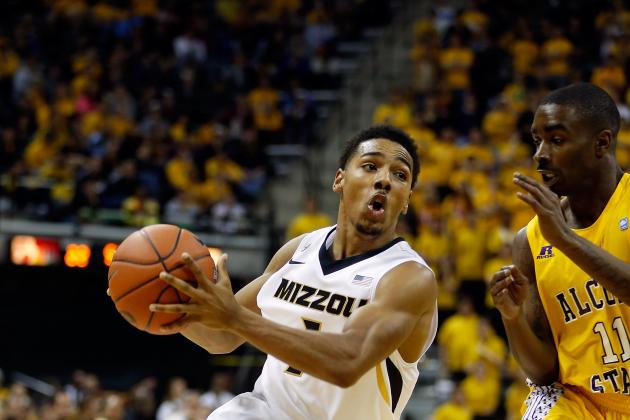 Jamie Squire/Getty Images

Phil Pressey is the best returning player for Missouri, after averaging 10.3 points and 6.4 assists per game last season. However, those numbers are nothing compared to the ones he's putting up this year.
Through two games, Missouri's starting point guard is averaging a ridiculous 19.0 points and 9.0 assists per game, while only surrendering 2.0 turnovers.
Pressey is generating an incredible amount of offense for the Tigers, and he is also providing invaluable leadership. If he goes down Missouri is in trouble.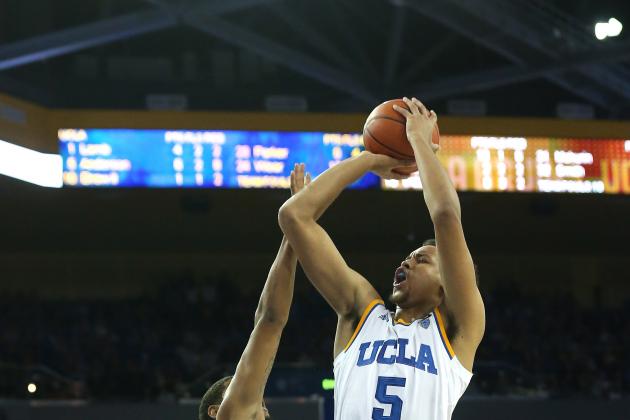 Stephen Dunn/Getty Images

After losing Shabazz Muhammad indefinitely, UCLA needs its other elite freshman, Kyle Anderson, to step up.
Anderson is a 6'9" point forward who will likely take over the starting point guard job in time. He reminds me of a poor man's Magic Johnson, thanks to his versatility and size. His skills are absolutely necessary for the Bruins.
Anderson went for a double-double in his first game with 10 points and 10 rebounds, and he will only improve over time. That's what makes him so special.
Update: Unfortunately for the Bruins, Kyle Anderson injured his wrist and was scheduled for an MRI and X-rays on Wednesday.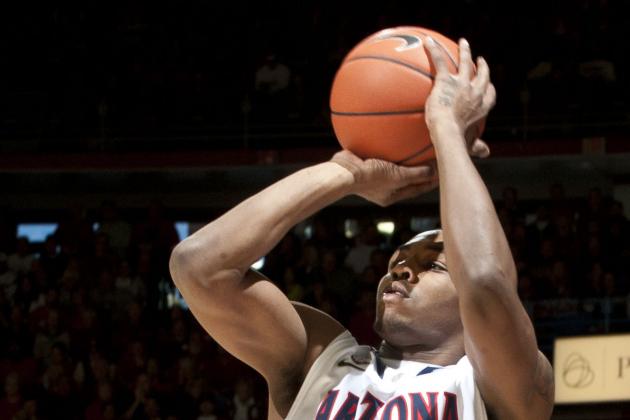 Casey Sapio-US PRESSWIRE

Arizona has a ton of new, young players...and one veteran transfer.
Mark Lyons is the only player on the team who has won in college before. His success in his first three seasons with Xavier shaped him into a leader, and now he is sharing that wealth of knowledge with the Wildcats.
Apart from being like a second coach, Lyons is also one of the most productive players on the team. In his first game with the Wildcats, he went for 17 points and six dimes, leading the Cats to a victory.
Lyons is the best, most experienced player on the team, and losing him would be devastating for Arizona.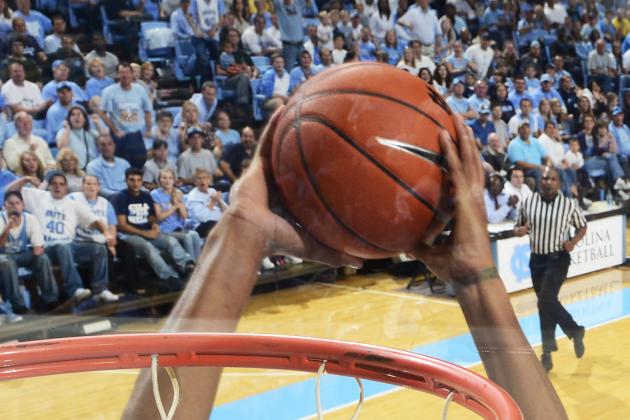 US PRESSWIRE

James Michael McAdoo has led North Carolina in scoring in each of the team's first two games and has officially emerged as the team's go-to guy.
After sitting behind Harrison Barnes, John Henson and Tyler Zeller last season, McAdoo is now the best player on the team. He's putting up the numbers to prove it, averaging 19.5 points and 12.5 rebounds per game.
He's been an absolute beast, but without him the Tar Heels would lose their only true star.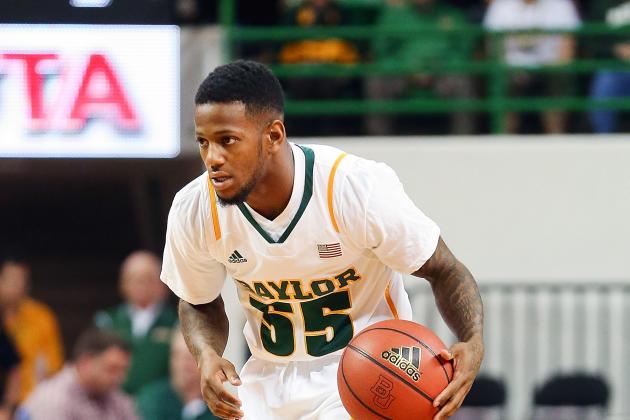 Kevin Jairaj-US PRESSWIRE

Baylor has an elite frontcourt once again this season, but the team's most important player is easily senior point guard Pierre Jackson.
The JUCO transfer emerged as an elite guard last season, and this year he is even better. Through two games, he is averaging 19.5 points and 9.5 assists per game. He is an even better facilitator than he was last season, when he won the starting job over A.J. Walton, and he remains an elite scorer.
Jackson is the heart and soul of this team, but without him the backcourt would struggle, and the team could potentially fall out of the Top 25. That's just how valuable he is.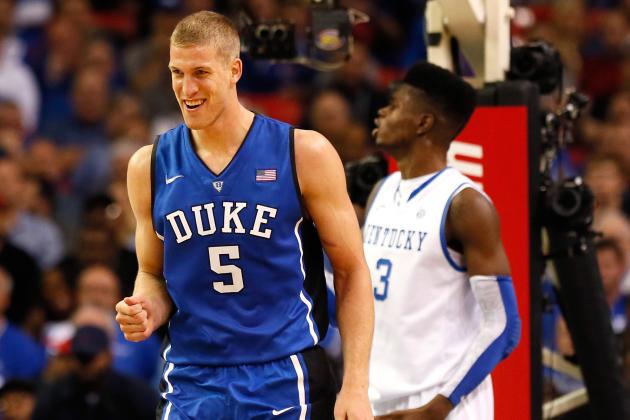 Kevin C. Cox/Getty Images

Mason Plumlee's 18.5 points and 8.5 rebounds per game are absolutely crucial for a Duke team that struggles on the boards.
Duke is a very small team once again this year, with the only true big men being Ryan Kelly, Josh Hairston (off the bench) and Plumlee.
The team's biggest weakness is rebounding, ranking No. 286 in the country in rebounds per game. Without Plumlee's 8.5 rebounds per game, the leading rebounder would be freshman shooting guard Rasheed Sulaimon. If he goes down, the team will rely almost entirely on threes.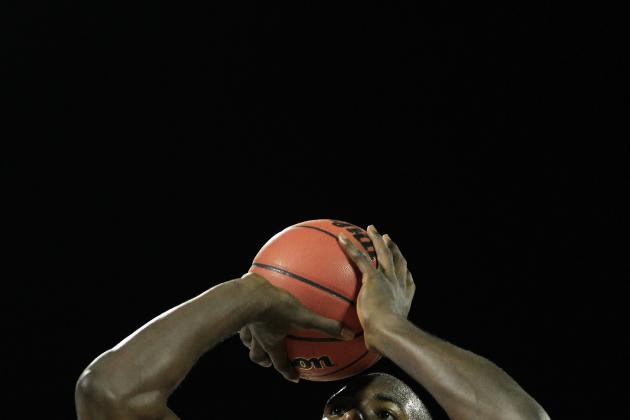 Chris Trotman/Getty Images

Florida is finally a balanced team, establishing good frontcourt play to complement its sensational backcourt of the last few years.
However, the most important player on the team is still junior center Patric Young. He's the only big man on the team who has proven he can be elite in both scoring and rebounding.
Young's 12.0 points and 12.0 rebounds per game prove that he is a balanced player who can succeed in a variety of ways. His leadership and production in the paint make him by far the most important and irreplaceable player on the team.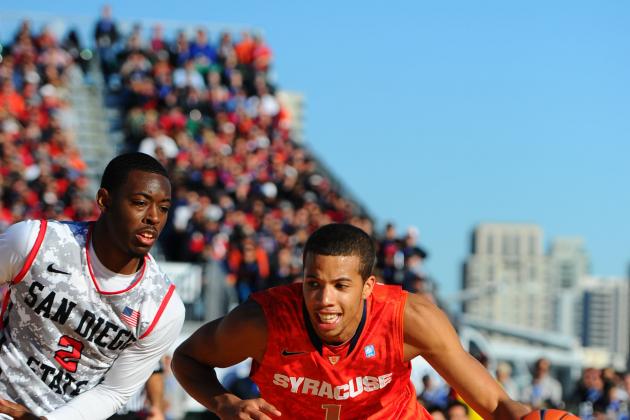 Christopher Hanewinckel-US PRESSWIRE

Syracuse is always a college basketball powerhouse, thanks to long, athletic players like Michael Carter-Williams.
MCW is a sophomore point guard who has already emerged as one of the team's best players. In the team's only game this season against San Diego State, he led the way with 17 points, four rebounds, four assists and five steals.
This talented young player runs the offense for the team and allows senior shooting guard Brandon Triche to come off the ball. If MCW were to go down, then Triche must try to play combo guard, and the team's offense would suffer.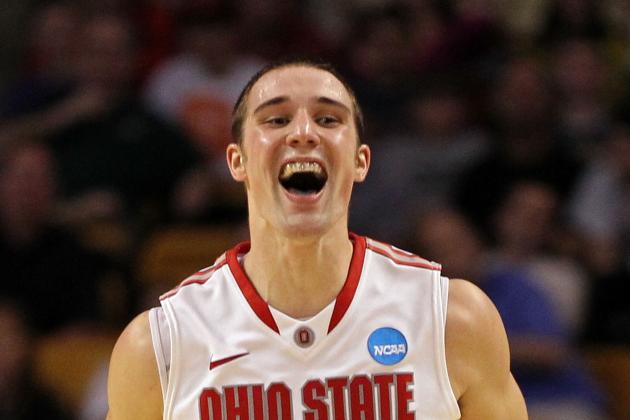 Jim Rogash/Getty Images

I could have easily put Deshaun Thomas here, but the most indispensable player for Ohio State has to be Aaron Craft.
The junior point guard has always been among the nation's top defenders, and he was a good facilitator for two years. However, he has also emerged as a legitimate scoring threat, putting up 20 points in the team's first game to go along with seven assists.
Craft is now a complete point guard.
He is next to impossible to stop when he is feeling it from behind the arc, and he is arguably the nation's top point guard right now because of his evolving game.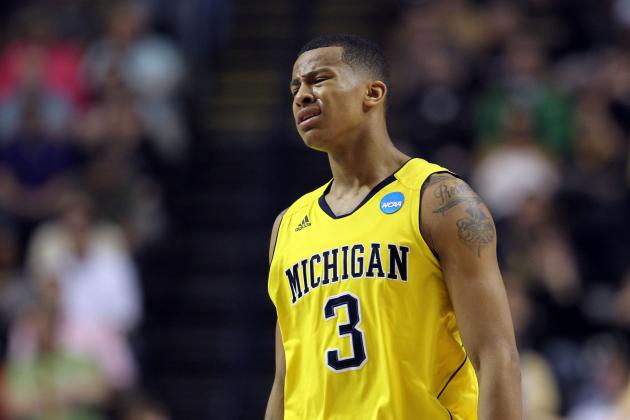 Jamie Squire/Getty Images

Speaking of point guards who are arguably the best in the nation, Trey Burke is another guy competing for that honor.
Burke and Tim Hardaway Jr. make up the nation's best backcourt, thanks to Burke's 18.3 points and 8.0 assists per game.
Burke is a dual threat who has seemingly limitless potential. The sophomore is already competing for First Team All-American honors and a National Player of the Year award, but without him Michigan lacks a true point guard.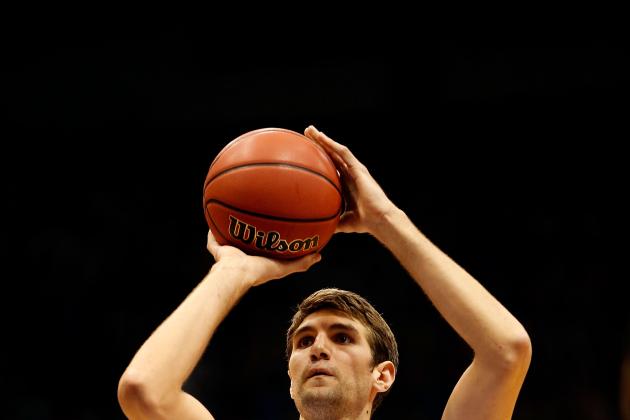 Jamie Squire/Getty Images

Jeff Withey has developed into a complete player. Now in his senior season, he has developed a legitimate offensive game that has him averaging 12.5 points per game.
Withey has always been a great defender, averaging 9.5 rebounds and 3.5 blocks per game. He clogs the lane and is a formidable opponent to drive against.
Withey gives Kansas the seven-footer it needs to intimidate opponents on defense and put up points on offense. He is the key to the team's success on both ends of the court.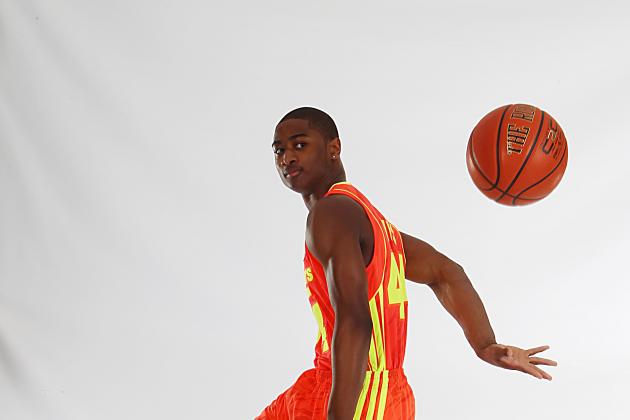 Brian Spurlock-US PRESSWIRE

Rodney Purvis is only a freshman on the best team in the ACC this year, but he is already a vital player who leads the team in scoring at 16.0 points per game.
However, what makes Purvis indispensable isn't the fact that he scores, it's that the team doesn't have a good replacement for him. For every other star on the team (including C.J. Leslie) there is a replacement, but there is no such player to take over for Purvis at shooting guard.
With seven future NBA players and several other solid options, you'd expect there to be a backup shooting guard on this team, but there is no one even close to as efficient as Purvis.
Jason Szenes/Getty Images

If you're looking at the oldest starter on most Top 25 teams, you would expect to see at least one senior. However, for Kentucky the oldest player is sophomore Kyle Wiltjer, who is the team's best returning player from last season.
Wiltjer provides leadership for the young Wildcats, as well as his 12.5 points, 4.5 rebounds and 3.0 assists per game.
Without Wiltjer the team would be too young and inexperienced to beat many teams on their schedule and would not have stood a chance against Duke on Tuesday, a game that Kentucky lost by a slim margin.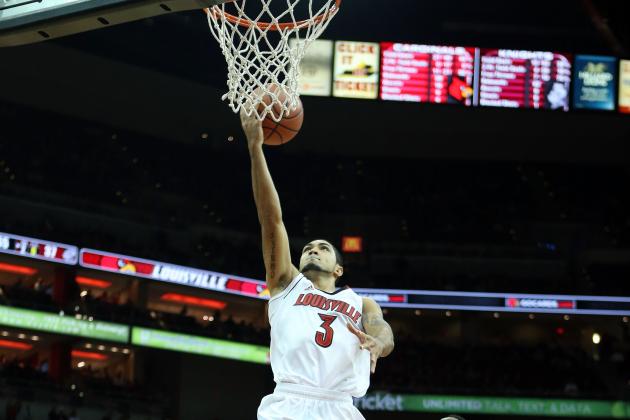 Andy Lyons/Getty Images

Speaking of experienced leaders, Peyton Siva may be the best leader in the country, and his three seasons of experience with Louisville prior to this one can't hurt.
Siva runs Louisville's offense and controls the defense. He is like a second coach, and he and Rick Pitino often think alike.
Without Siva the team would lose its vocal leader and look lost. When he's on the bench, the team isn't as smooth as when he is in the game, and there is no way the team would be No. 2 in the country without him.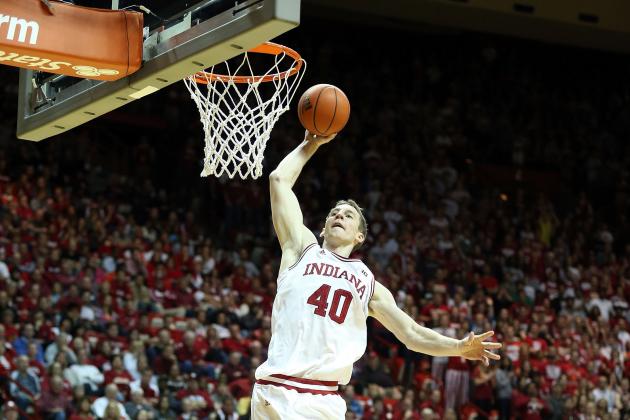 Andy Lyons/Getty Images

A National Player of the Year candidate and the best player on the best team in college hoops, Cody Zeller is indispensable.
His 20.0 points and 9.5 rebounds per game are incredible, but what's more important is that he is irreplaceable.
Indiana doesn't have a good backup for the big man, and it would be difficult to find anyone on the bench with anywhere close to his level of talent.
Zeller is a truly special player, and the loss of this one-of-a-kind big man would be devastating for the Hoosiers.