5 Immediate Changes Mike D'Antoni Can Make To Fix the Lakers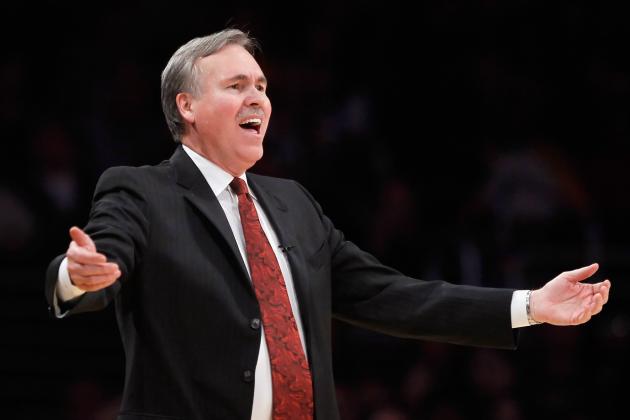 Jeff Gross/Getty Images

After courting Phil Jackson over the weekend in the wake of Mike Brown's firing, the Los Angeles Lakers have instead opted for offensive mastermind Mike D'Antoni as their next head coach.
D'Antoni has previously coached the Denver Nuggets, Phoenix Suns and New York Knicks, accumulating a career record of 388-339 behind his signature run-and-gun game.
Needless to say, with Brown's slow-paced Princeton offense out, some major changes are coming in La-La Land. The game is about to get a lot faster, and players who started the season slowly will once again flourish with D'Antoni at the helm.
In the blink of an eye, the Lakers are going to look nothing like a squad that started the season 1-4.
Of course, there will be a natural adjustment period before these changes become clear. But given how Lakers fans will expect results from the get-go, there are some tweaks that D'Antoni will have to employ from the moment he steps onto the sidelines.
Begin Slideshow

»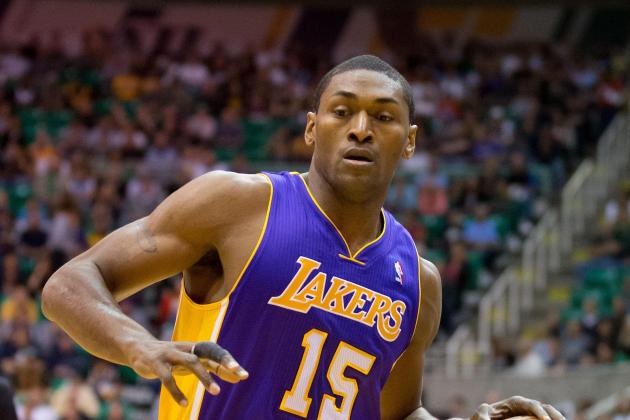 Russ Isabella-US PRESSWIRE

World Peace has been known for his defense over the course of his career, but he has actually been able to hold his own as a scorer, averaging 14.2 points per game for his career and shooting 34 percent from long range.
His offense appears to have been reborn this year after being borderline nonexistent since he first showed up in Los Angeles, as he is currently averaging 11.7 points to go with 5.1 rebounds and 1.7 steals. However, he is shooting just 38 percent from the field and 32.5 percent from long range.
In D'Antoni's system, the small forward's job is mostly to play on the wing and wait for the point guard to get him the ball. In this role, World Peace should see a spike in field-goal percentage due to an increase in open catch-and-shoot opportunities.
Rather than try to create for himself, he can stay on the wing or in the corner and take advantage of open looks at the basket.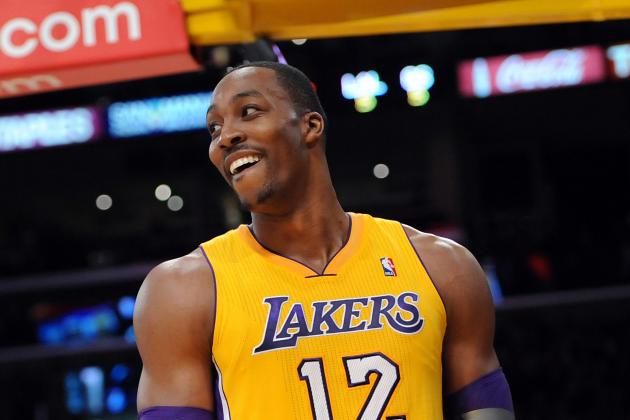 Jayne Kamin-Oncea-US PRESSWIRE

With its constant ball movement, Mike Brown's Princeton offense attempted to make a passing center out of Dwight Howard, much like former Lakers center Vlade Divac.
Simply put, that's just not the type of player Howard is. His strengths all reside in the post, whether it be scoring, grabbing rebounds or blocking shots.
Seeing as how D'Antoni's game calls for an explosive big man, Howard can revert back to his Superman days in Orlando, using his size and strength to dominate down low.
Howard is currently averaging 20.1 points, 10.6 rebounds and 2.4 blocks per game. With D'Antoni at the helm, those already impressive numbers should get even better.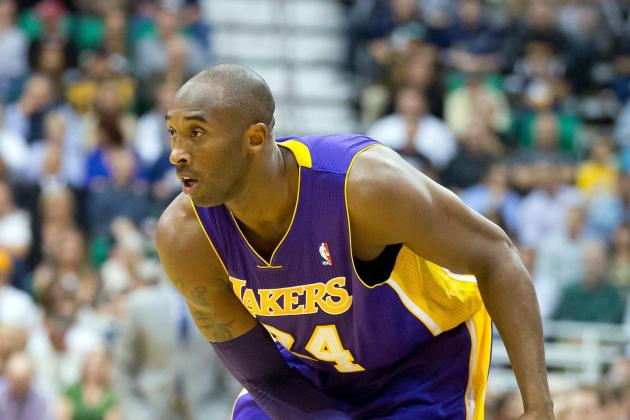 Russ Isabella-US PRESSWIRE

As odd as this may sound, Kobe Bryant has been in the league long enough that he doesn't really need to be coached anymore. Bryant can simply go out there and play his game.
Under D'Antoni, however, this approach will need to change.
It's safe to say that the five-time champion is a fan of D'Antoni's fast-paced offense. Being a natural scorer, the system is built for him to succeed. However, it also employs team play, which means that it can't just be the Kobe show.
If Bryant is willing to distribute the ball a bit more in D'Antoni's system, the stage is set for the Black Mamba to become all the more deadly, while retaining the efficiency he displayed in the Princeton offense.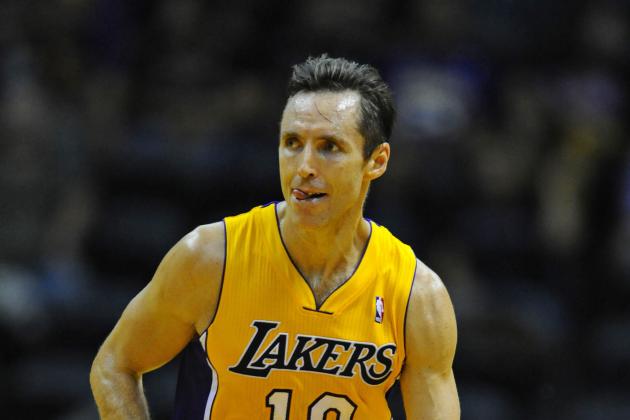 Christopher Hanewinckel-US PRESSWIRE

The whole point of D'Antoni's offense is that it puts the point guard in an ideal situation. The pick-and-roll is used heavily, making the floor general is the star of the show.
Therefore, if there's anyone excited about D'Antoni coming aboard, it's Steve Nash. He and D'Antoni worked together in Phoenix for four years. In that time, the Suns made the conference finals and Nash won back-to-back MVP awards.
Under Brown, the normally fast-paced Nash was forced to slow down his game. As a result, his numbers suffered. In basically one-and-a-half games played before suffering a non-displaced fracture in his leg, Nash was averaging just 4.5 points and four assists while shooting an abysmal 33 percent from the field.
With a familiar face in town, expect Nash to get back to the form we saw during all those years in Phoenix as he helps make the Lakers an offensive powerhouse.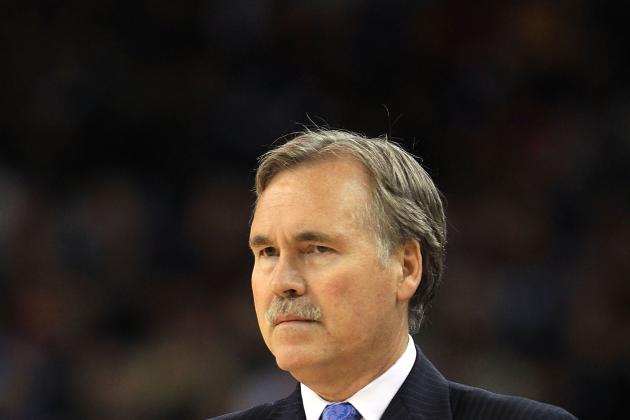 Ezra Shaw/Getty Images

While all of the various player adjustments D'Antoni needs to make are important, none of them can come true unless he immediately gets rid of the Princeton offense and installs his run-and-gun game. There will be no adjustment period for the players or gradual change. The fast-paced offense needs to click immediately.
The fact of the matter is, with Nash running the point and having Bryant and Howard as two great go-to guys, not to mention Pau Gasol and the rest of the Lakers roster, this is a team that is built to be great on both sides of the floor.
More importantly, look at how well the Lakers have done since Brown was fired. They have gone 2-0, albeit against young teams in the Golden State Warriors and Sacramento Kings.
With a new philosophy in place and the perfect players for it, D'Antoni needs to come in and have his players start running immediately. It may seem like an abrupt change, but the results will speak for themselves on the court.