5 Prospects Who Could Be the Next Josh Hamilton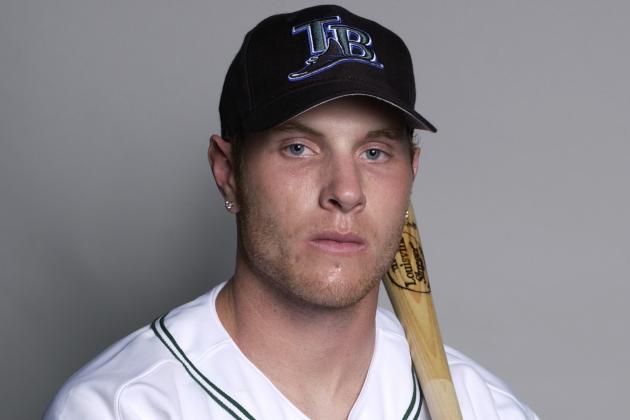 Ezra Shaw/Getty Images

As the Josh Hamilton free-agency sweepstakes heats up this winter, I thought that I'd take a few minutes to reflect on his career—the baseball part of it, that is.
The Tampa Bay (Devil) Rays selected Hamilton with the No. 1 overall pick in the 1999 First-Year Player Draft out of Athens Drive High School in Raleigh, N.C. Even at the time he was drafted, the 18-year-old was regarded as a legitimate five-tool talent and potential superstar. Simply put: Josh Hamilton was the mother of all prospects.
In his full-season debut for Low-A Charleston in 2000, the highly projectable 19-year-old batted .302/.348/.476 with 23 doubles, 13 home runs, 14 stolen bases and 71/27 K/BB in 96 games. Hamilton's injuries began the following season, though, as did his storied drug problems, and he didn't ultimately return to the field until 2006.
In early December 2006, the Chicago Cubs selected Hamilton in Rule IV Draft and immediately sold him to the Cincinnati Reds. After a brief stay at Triple-A Louisville to open the 2007 season, the 26-year-old outfielder finally reached the major leagues, and batted .292/.368/.992 with 19 home runs in 90 games.
A little more than a year after joining the Reds, Hamilton was dealt to the Rangers in December 2007, for Edinson Volquez and Danny Ray Herrera. With the Rangers he emerged as one of the top players in the game perennially: Hamilton was selected as an All-Star in each of his five seasons with the Rangers and was named the 2010 American League Most Valuable Player.
In his five-year career with the Rangers, he batted .305/.363/.549 with 142 home runs, 419 runs, 506 RBI, 620/263 K/BB and a 135 OPS+.
But are there any minor leaguers with the potential to be the next Josh Hamilton? As usual, I'm leaning towards no. But after examining the more high-upside and toolsy outfielders in the minor leagues, I've come up with these five candidates.
Be sure to read more of Mike's work and bookmark Prospect Pipeline. Want to chat about prospects or simply bother Mike? Follow him on Twitter.
Begin Slideshow

»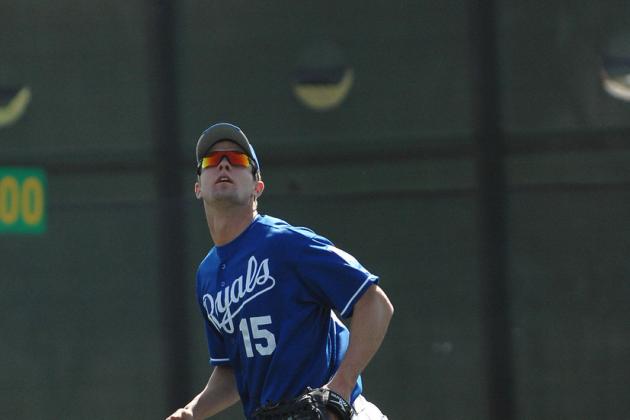 Courtesy of MLBProspectWatch.com
2012 Stats (Rookie): .275/.371/.485, 20 XBH (10 HR), 10 SB, 70/28 K/BB (53 G)
Starling was headed to the University of Nebraska to quarterback until the Royals made him the fifth-overall selection in the 2011 draft and offered him over $5 million. He didn't begin his professional career until this season and was noticeably behind the curve.
However, the 20-year-old is still a five-tool talent with immense upside once he puts it all together.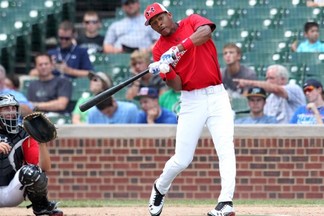 Courtesy of ESPN.com
2012 Stats (Rookie): .248/.344/.448, 19 XBH (5 HR), 11 SB, 41/19 K/BB (48 G)
The second overall draft pick this past June, Buxton is a raw, toolsy outfielder with the potential for five elite tools—though only his speed and arm are presently of that grade.
While his power now is mostly to the gaps, he should add enough strength to offer above-average power. His hit tool is still slightly suspect, at least in my opinion, but the upside is there.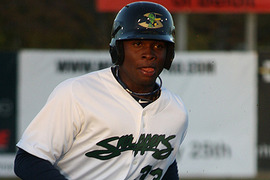 Courtesy of MiLB.com
2012 Stats (A-): .258/.373/.521, 60 XBH (28 HR), 100 RBI, 144/80 K/BB (129 G)
Although Sano is still being developed as a third baseman, his seeming indifference to defense at the hot corner could result in a position change by the time he reaches the major leagues. While first base is a possibility, I think that right field would be a better fit without limiting his value at such a young age.
He may never post an impressive batting average; however, his plate discipline has continually improved over the last two seasons. Furthermore, Sano possesses arguably the most projectable raw power of any offensive prospect.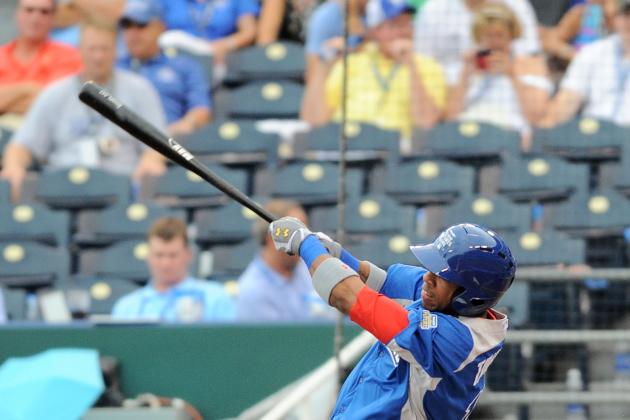 Denny Medley-US PRESSWIRE

2012 Stats (AA): .321/.380/.572, 67 XBH (23 HR), 94 RBI, 10 SB, 56/42 K/BB (124 G)
The best pure hitter in the minor leagues, Oscar Taveras has thrived as a young player against advanced competition. Possessing incredible bat speed and hand-eye coordination, the 20-year-old manages to get the barrel on everything and comfortably drives to the ball to all fields.
His power continues to develop and profiles to be above-average as a big-leaguer, while his hit tool is substantially advanced and already a present plus.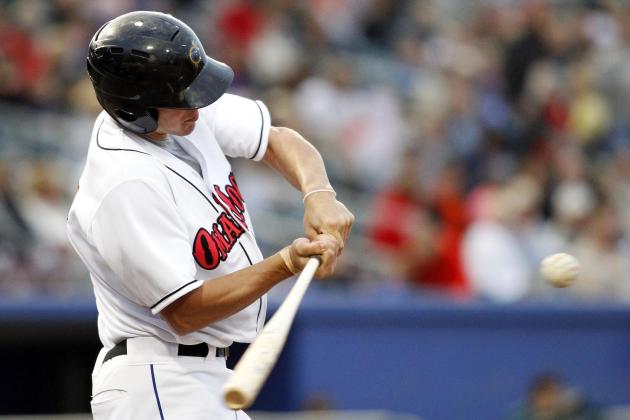 Matt Ryerson-US PRESSWIRE

2012 Stats (AA, AAA): .314/.387/.600, 69 XBH (37 HR), 109 RBI, 140/61 K/BB (134 G)
After a down season in 2011 that stemmed from a lingering knee injury, Myers returned with a huge 2012 campaign that included 37 homes in 134 games.
Exploding from a slightly open, upright batting stance, the 6'3", 205-pounder uses his lightning-quick wrists and wiry strength to drive the ball to all fields, with exceptional power to his pull side.
Although he struck out 140 times last season, it was the result of a more aggressive approach and a number that will be reduced in upcoming seasons.