5 Denver Nuggets Players Who Must Get It Together Soon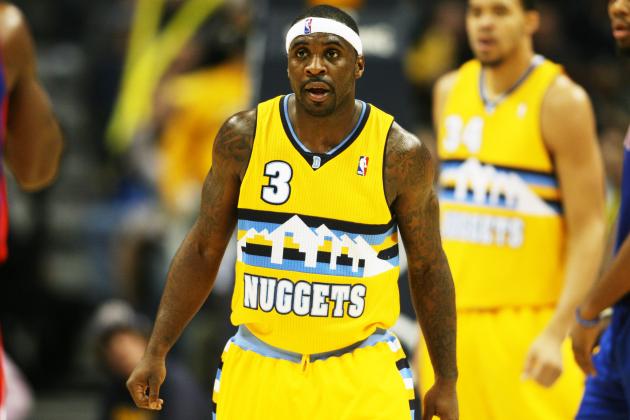 Chris Humphreys-US PRESSWIRE

The Denver Nuggets entered the 2012-13 NBA season with contender status, but haven't shown much to warrant that title through the early slate of games. After a dismal 0-3 start to the season, the Nuggets bounced back to win four straight and surpass the .500 mark. Despite the recent success, though, the Nuggets still look rather raw, and will need to see significant improvement from several key players in order to have any hope of continuing the recent winning streak.
So which players most need to step it up for George Karl's Nuggets?
All stats accurate as of November 11, 2012.
Begin Slideshow

»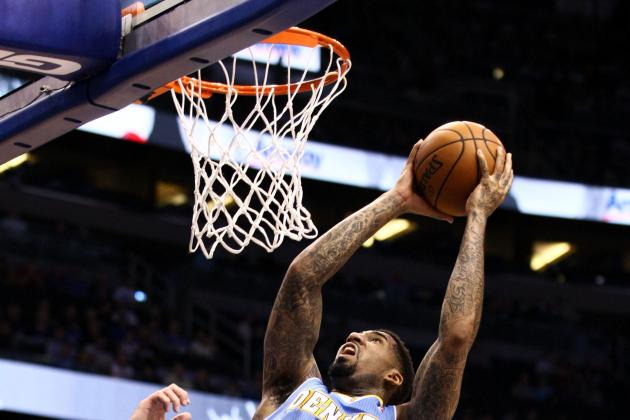 Douglas Jones-US PRESSWIRE

What happened to Wilson Chandler?
After a great start to his NBA career with the New York Knicks, Chandler has struggled tremendously during his time with the Denver Nuggets. In three games this season, Chandler has shot under 30 percent from the field while averaging just 6.3 points and 5.3 rebounds per game.
Not only is Chandler shooting poorly, but he has yet to register a single assist, block or steal, and he seems visibly slowed by a recurring hip injury.
In order to get his career back on track, Chandler needs to focus on getting healthy and rediscovering the versatility that made him such a dangerous player early in his career.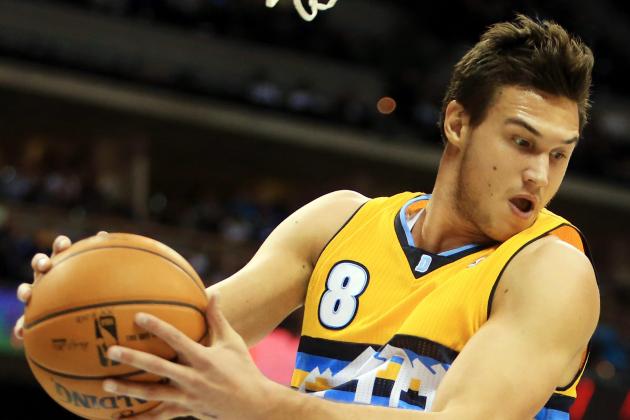 Chris Humphreys-US PRESSWIRE

Danilo Gallinari's problem is quite simple. Thus far in the season, he just has not made his shots.
The Italian "sharpshooter" is hitting just 30 percent of his shots, and his three-point percentage rests at an awful 20 percent. Though Gallinari has put up good scoring numbers early on, he is doing so incredibly inefficiently and is killing his team with his inability to knock down open shots.
Gallinari is known for his shooting ability, and though his improvement at attacking the rim is admirable, he must not improve his interior game at the expense of his formerly lethal shooting ability.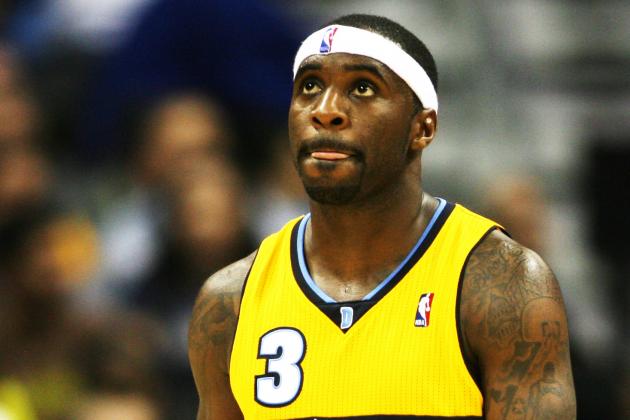 Chris Humphreys-US PRESSWIRE

Ty Lawson has played better than the other players on this list early in the season, but he is still not quite at the level Nuggets fans would expect of him.
Lawson's numbers are down from last year's breakout campaign, as he is averaging just 13.7 points per game on 39 percent shooting. Though he has dished out assists at a solid clip early on, Lawson must score like the player expected to be this team's go-to option on offense.
Lawson must also remedy his terrible free-throw shooting immediately. The career 77 percent free-throw shooter has inexplicably made just 50 percent of his charity attempts this season, a number that is weak for a center and downright horrendous for a point guard.
Perhaps Lawson forgot to work on his free throws during training camp, but whatever the reason, he must fix his shooting woes in order to allow the Nuggets to thrive.
Chris Humphreys-US PRESSWIRE

JaVale McGee has put up solid numbers early on and is connecting on an impressive 81 percent of his free-throw attempts. However, he has struggled to consistently earn over 20 minutes per game due to his continuing tendency to make boneheaded plays.
This propensity for illogical plays was evident during Denver's match against Golden State, in which McGee elevated to grab a David Lee hook shot out of the air, resulting in a goaltending call. The ball was clearly on the way down and looked like a probable miss, but McGee still chose to attempt a flashy block rather than preparing for the rebound.
It is plays like this that force George Karl to send McGee to the bench in favor of the more consistent Kosta Koufos.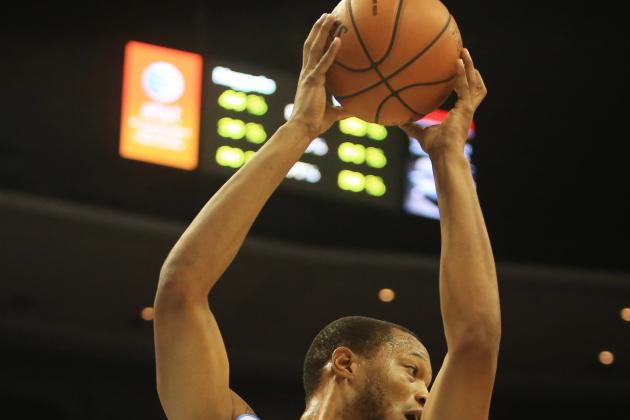 Chris Humphreys-US PRESSWIRE

Despite a pretty solid preseason, Anthony Randolph has played just five minutes so far this season, none of them remotely meaningful.
Randolph is simply too talented to waste his time rotting away on the bench, and he must work to address his weaknesses in order to find his way into the Nuggets' rotation. A talented and versatile big man with the athleticism to truly thrive in Denver's up-tempo offense, Randolph must apply himself at the defensive end and show the coaching staff that he is willing and able to give consistent effort on both ends of the court.
His window for success in the NBA is closing rapidly, and he must seize his opportunity while it still exists.