UFC 154: Everything You Need to Know About Johny Hendricks vs. Martin Kampmann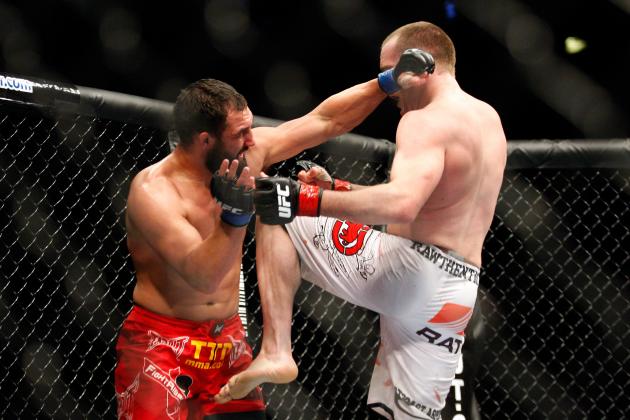 Richard Wolowicz/Getty Images
Hendricks in action at UFC 113
The UFC 154 co-main event features two exciting welterweights who have been on a roll lately.
The heavy-handed Johny Hendricks will go to war with the slick Dane Martin Kampmann to see who earns the next shot at welterweight gold.
Both of these fighters are supremely confident in their skills and can end a fight in an instant. This bout will be thrilling, fast-paced and everything a fan can dream of.
Begin Slideshow

»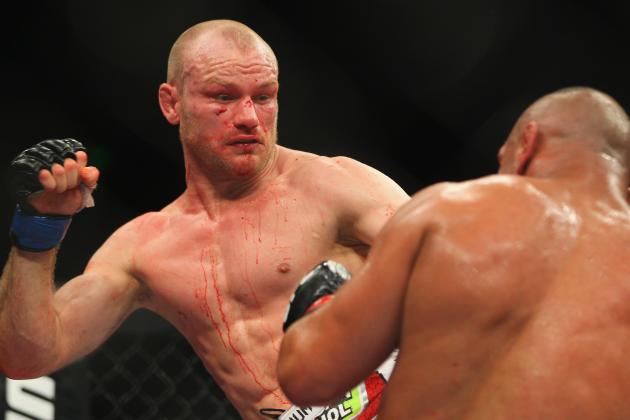 Mark Kolbe/Getty Images

Both of these fighters enter this coming bout riding lengthy and impressive winning streaks.
Martin Kampmann has been on an absolute tear.
He started by winning a decision against Rick Story. He followed that up by catching Thiago Alves in a deep submission after getting dominated most of the fight.
His most impressive win to date came in his last fight when he knocked out the rising Jake Ellenberger.
Likewise, Johny Hendricks is riding high right now. He has won four fights in a row dating back to his fight with T.J. Waldburger.
His most recent fights saw him knockout Jon Fitch in 12 seconds and then win a close split decision against Josh Koscheck.
When the momentum these men have built up finally collides, it will produce one great fight.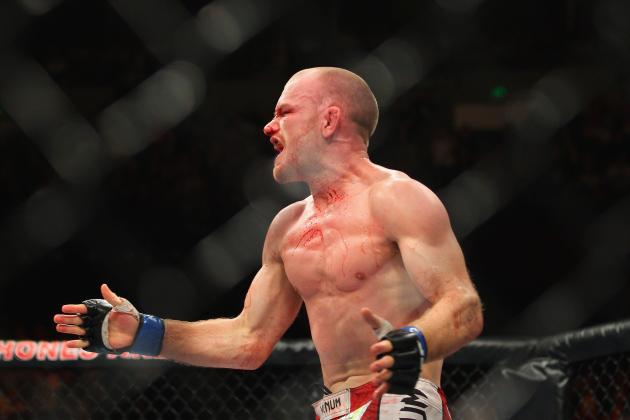 Mark Kolbe/Getty Images

Both of these fighters are itching for a title shot.
They have both demolished their respective competition in order to get this fight on Saturday. Now it will come down to who wants the shot more.
Both fighters have very different skill sets that would present an intriguing matchup for whichever fighter leaves the Bell Center with the belt.
It all comes down to who's ready to ascend the mountain in arguably the biggest fight of their career.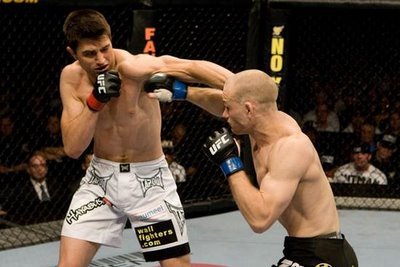 Photo Credit: blogs.mmaratings.net
Interim welterweight champion Carlos Condit, who fights GSP in the main event at UFC 154, has won every fight he's had in the UFC, save for one.
In his UFC debut, he was defeated by none other than Martin Kampmann. Since that fight no one has solved the puzzle of Condit, though a few have come close.
If Condit and Kampmann both win on Saturday night, it could set up a very interesting title fight. Kampmann would have the history on his side, Carlos would have the belt.
Who comes out with the win?
We may never know.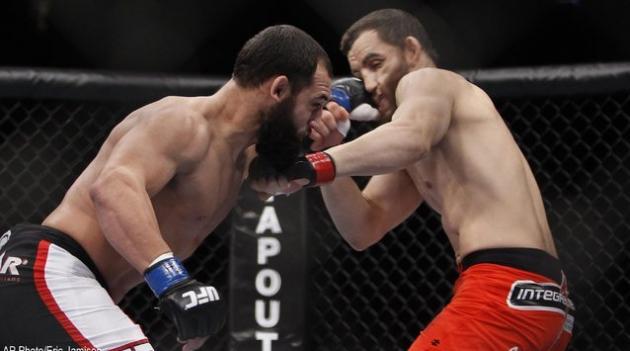 Photo Credit: Sportsnet.ca
Kampmann and Hendricks are dangerous fighters. They both possess so many different ways to finish the fight.
Kampmann has dangerous striking skills that we have seen to be devastatingly effective. Whether it's knees, punches or elbows, every strike Kampmann throws is dangerous and can end a fight. His submission game is just a lethal and should not be trifled with.
Much the same can be said for Hendricks. He wields one-punch knockout power in his left hand that was shown perfectly against Jon Fitch. He also uses his high-level wrestling to take his opponents to the mat and finish them with vicious ground and pound.
Both these men will lay it all on the line for a shot at the title. As a fan, all you have to do is sit back and watch the coming action unfold. And remember, don't blink!
Tweet me @FuscoNation16.