Pros and Cons for RB Recruits Who Commit to SEC Teams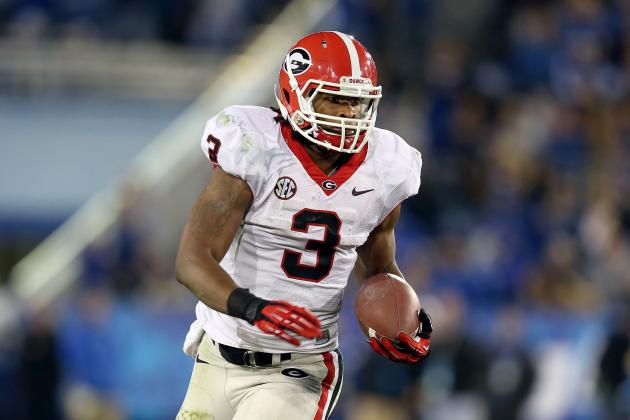 Andy Lyons/Getty Images

Playing RB in the SEC can be a great thing and an even tougher thing. It's an honor and privilege that has given us some of the best players in history while it's also ended once promising careers.
There are pros and cons to everything in this world and playing RB in the SEC has it's share of both. For this read, let's just quickly run down some pros and cons of toting the rock in the best league in college football.
High school running backs jump at SEC offers every year. Here are some things that they must weigh before signing.
Begin Slideshow

»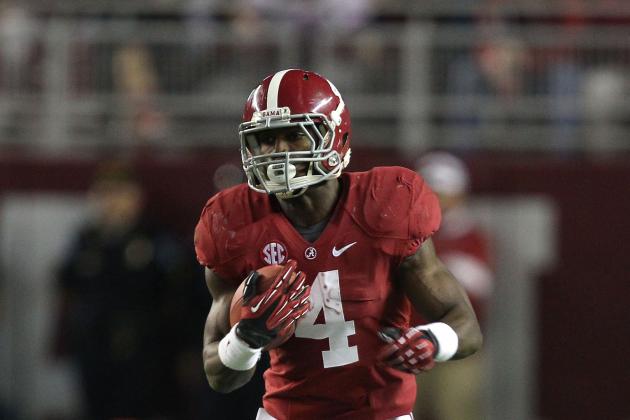 Mike Zarrilli/Getty Images

Many of the SEC teams are just stocked at RB, every year. Ask Alvin Kamara and he'll tell you, as Georgia is stacked at RB and Alabama just should frankly be embarrassed.
If you're a prep RB, no matter where you go in the SEC there will be stiff competition for carries. So you have to be unafraid of competition if you want to run in the SEC.
Even Auburn had Brandon Jacobs, Tre Smith, Cadillac Williams and Ronnie Brown on the roster at the same time once.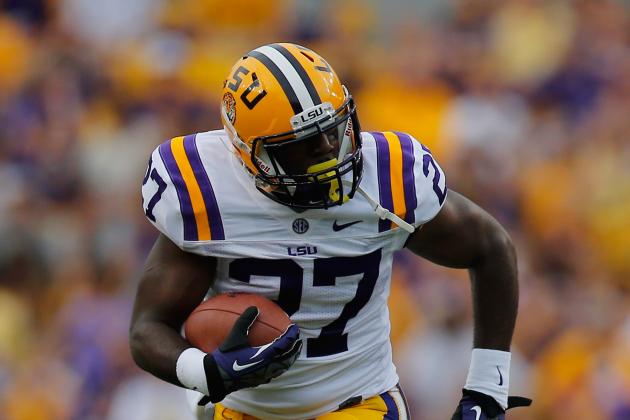 Chris Graythen/Getty Images

Once you do become "The Man" or at least a key contributor then your exposure will go through the roof. Every game is a huge game in the SEC and it's pretty much on national television each time.
Your name will be bantered about by millions of people, you'll be famous and everyone will know your name. Then, if you really do well, the NFL will definitely take notice.
Kevin C. Cox/Getty Images

Defenses in the SEC measure up against some NFL defenses as far as speed and talent goes. Yards are tough to come by every weekend and chances are you won't be dominating like you probably did in high school.
But then again, if you do have success then it's that much more impressive because you're succeeding against SEC defenses.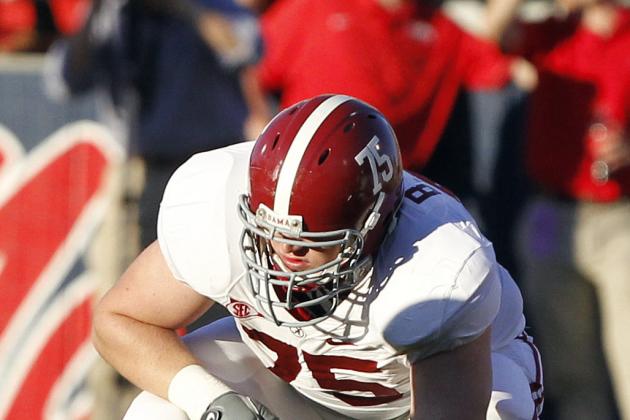 Butch Dill/Getty Images

Many SEC programs show a clear understanding of knowing a crucial unit to their program is the offensive line. There are great OL prospects all around the region who flock to SEC programs looking open up holes and run alleys.
Wherever you go in this conference as a running back, you should have several talented blockers up front. That should mean more opportunities for you to get free and show off your talent.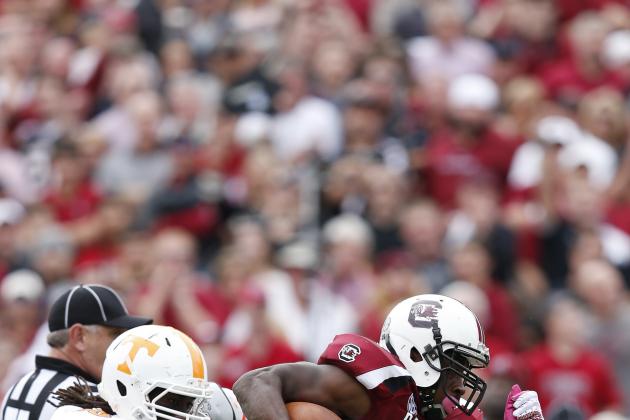 Joe Robbins/Getty Images

Injuries are part of the game and can happen to anyone at anytime, even in the SEC. Recent examples of injured stud RB' include Marcus Lattimore and Knile Davis among others.
Even Mark Ingram was banged up a bit at Alabama. The defenses in this conference are so strong and physical that you will take a beating when you're running in the SEC.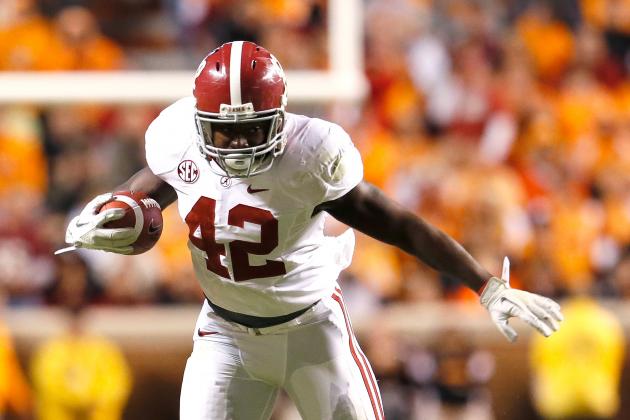 Kevin C. Cox/Getty Images

Aside from Texas A&M and Missouri, most of the SEC teams run somewhat traditional offenses.
So if you want to play in this conference, chances are you will be in a traditional running back position where you attack defenses downhill from the deep part of the backfield, taking hand offs from the QB and having a lead blocker in iso-type runs.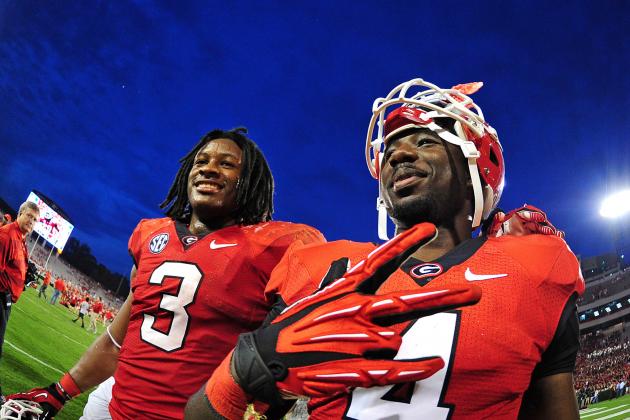 Scott Cunningham/Getty Images

Many of the top SEC teams subscribe to the two-RB system. Alabama and LSU are two good examples of this system.
If you want to preserve your body, stay fresh during games and limit wear and tear then you will like this. Your carries and yards will be down, but you will not be as tired and susceptible to injury.
Yet, if you want to carry the ball 25-30 times a game, hate coming out of games and want to carry a team's rushing attack on your back then this isn't for you.
Edwin Weathersby is the College Football Recruiting Analyst for Bleacher Report. He has worked in scouting/player personnel departments for three professional football teams, including the New York Giants, Cleveland Browns and the Las Vegas Gladiators of the Arena League. He spent a year evaluating prep prospects and writing specific recruiting and scouting content articles for Student Sports Football (formerly ESPN Rise-HS). A syndicated scout and writer, he's also contributed to WeAreSC.com, GatorBait.net and Diamonds in the Rough Inc., a College Football and NFL Draft magazine.