5 Things We Learned from Nick Foles' Regular-Season Debut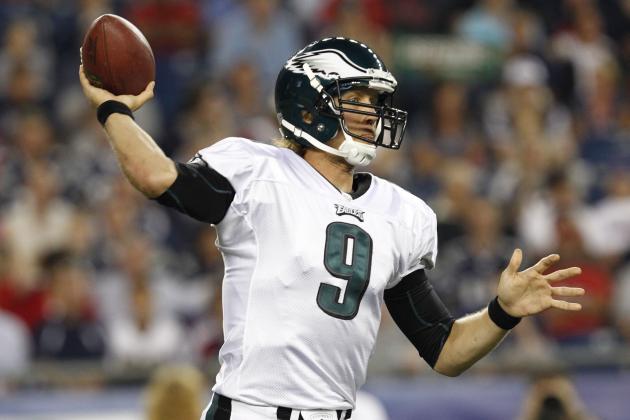 Mark L. Baer-US PRESSWIRE

Philadelphia Eagles rookie quarterback took things over Sunday against the Dallas Cowboys after Michael Vick left the game with a concussion, and the results were a mixed bag.
The Eagles front office selected Foles out of Arizona in the third round of the 2012 NFL draft to be the eventual replacement for Vick and to the quarterback of the future, but head coach Andy Reid and Co. likely didn't think the future would be now.
Philadelphia would go on to lose 38-23 to the Cowboys, but he looked good considering he didn't get a chance to practice all week as the starter.
Foles finished with 219 yards, one touchdown and an interception in the losing effort for the Eagles. He was great at times, but he clearly made some rookie mistakes that held back Philadelphia.
With Foles first official playing time as the starter for the Eagles, let's take some time to review how he performed.
Begin Slideshow

»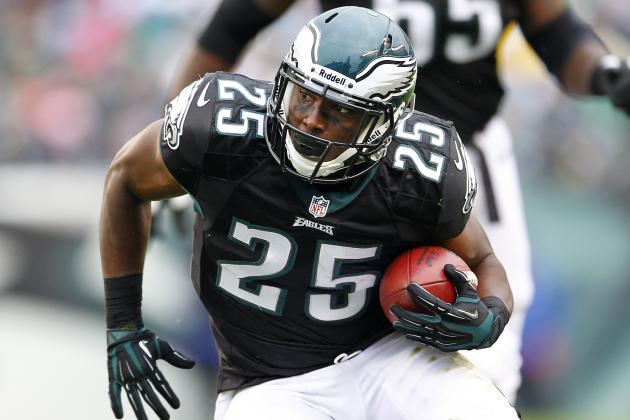 Rich Schultz/Getty Images

There are much worse spots a rookie quarterback could find himself in outside of Philadelphia. Nick Foles finds himself in the perfect situation with a great crop of weapons around him that should allow for his development to happen quickly.
Receivers DeSean Jackson and Jeremy Maclin are great players who can stretch the field and turn even a short pass into a touchdown.
Maclin and Jackson had great games against Dallas, and Maclin caught Foles first NFL touchdown pass.
Foles is also fortunate enough to have a top talent in tight end Brent Celek, a perfect red-zone safety net for the rookie. Add in a top 10 running back in LeSean McCoy that can run and catch with the best of the dual-threat backs, and Foles has plenty to work with.
The only downside for Foles is his offensive line, but as he showed against Dallas, Foles is quick enough to elude defenders and get the ball to his talented playmakers.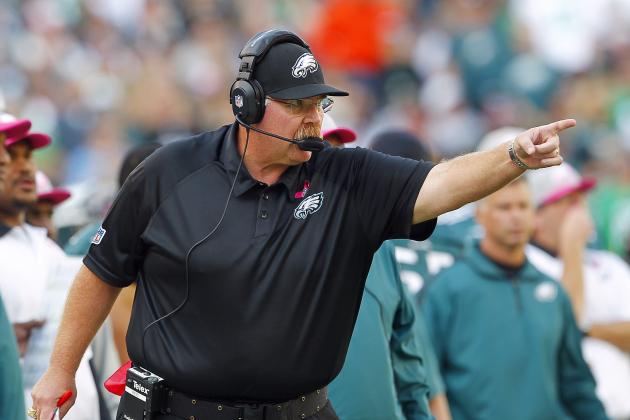 Rich Schultz/Getty Images

As expected, the Philadelphia offense was suddenly much more reserved when Michael Vick left and Nick Foles entered.
The conservative approach makes sense as Andy Reid and his staff wanted to allow Foles to complete a few short passes to find a rhythm and confidence before possibly taking a downfield risk with the rookie under pressure.
A good example of the new-found conservatism is when Reid elected to run the ball in the first half inside the 20-yard line despite it being more than five yards for a first down. Clearly Reid would rather play it safe and settle with a field goal rather than chance having Foles turn it over.
The Philadelphia offense won't stay this reserved with Foles under center forever, but for now as he adapts to the speed of the game it's clear that Reid will take a less riskier approach.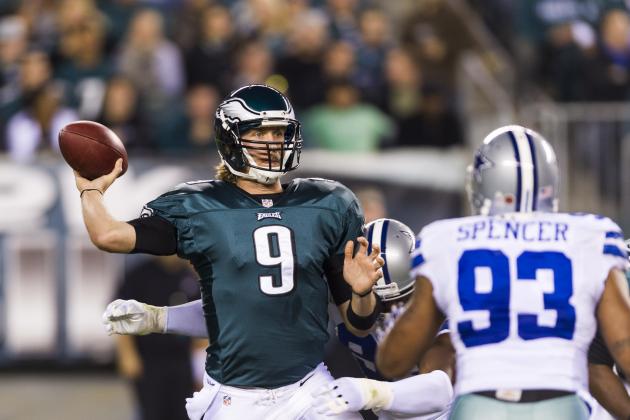 Howard Smith-US PRESSWIRE

As expected, Foles made some mistakes that only a rookie could make. While his stat line points out an interception that was returned for a touchdown, that was more on his receiver than him. He also fumbled a ball which was recovered for a defensive touchdown.
Where Foles struggled was with his footwork, and at times his decision-making. As Adam Caplan perfectly illustrates on Twitter, at times Foles looked skittish in the pocket and lost focus on his form.
Not ideal footwork by Foles on that last pass. Drops back without pressure and throws off wrong foot.

— Adam Caplan (@caplannfl) November 11, 2012
The above mistakes are to be expected from a rookie playing in his first regular-season game without proper preparation.
What's encouraging is Foles positives drastically outweighed the few negatives.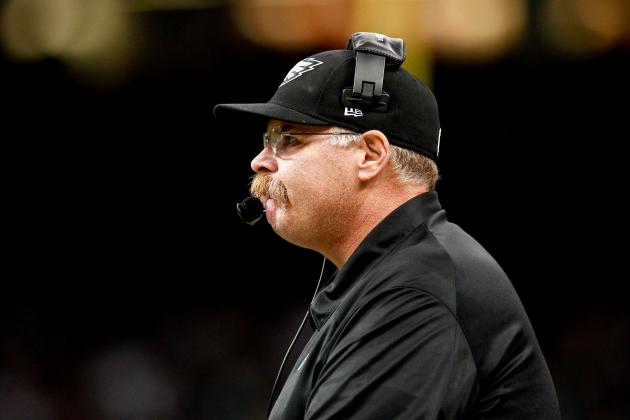 Derick E. Hingle-US PRESSWIRE

Andy Reid's tenure in Philadelphia has been infamous for a heavy passing attack and paying little attention to the running game.
That has to change if Foles is the starter from here on out.
A rookie quarterback cannot survive without a legitimate running attack behind him to take some of the pressure off the quarterback. Luckily for Foles, he has one of the NFL's best in LeSean McCoy.
Reid must play to Foles' strength and force defenses to stay honest by running it most of the time with McCoy, then give Foles easy passing lanes and reads by making defenses pay with a play-action pass.
Likewise, the offensive line has to step up. It's been one of the worst units in the league all season and the primary reason Michael Vick was injured and Foles was implemented as the starter in the first place. Without stellar play from the line, Foles could end up sitting on the bench next to Vick.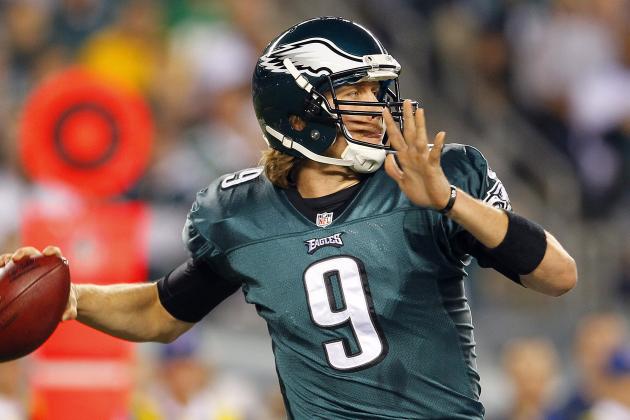 Rich Schultz/Getty Images

The Philadelphia Eagles did lose to the Dallas Cowboys in Nick Foles' regular-season debut, but much of the blame can go elsewhere rather than on the rookie's shoulders.
Foles threw an interception that led to a touchdown off a tipped pass, but was otherwise very accurate and made the right decisions. He fumbled late when the game was already out of reach which also resulted in a touchdown.
Much of the blame for the loss can fall on the defense and the special teams unit that gave up a punt return for a touchdown.
It's very clear after Foles' debut that Philadelphia can win games this season with him under center, but only if the offensive line plays well and Andy Reid tailors the offense to suit his needs.
The Foles era in Philadelphia is just beginning, and it could be a highly successful one if his debut is any indication.