Jets vs. Seahawks: Final Grades and Analysis for New York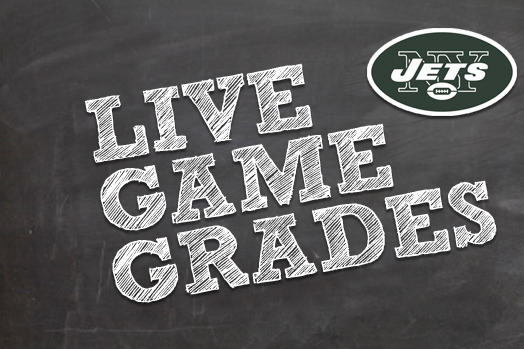 In a must win for the New York Jets, the Seattle Seahawks took advantage of costly New York turnovers and a pathetic New York offense to defeat Rex Ryan's club 28-7. The win moves Seattle to 6-4 and drops the Jets to 3-6.
The score was tied 7-7 midway through the second quarter when the Jets blew a chance to use Tim Tebow on the goal line due to a Dustin Keller false start. Tebow then exited for Mark Sanchez who followed with a crushing interception by the right sideline in the front of the end zone. The Jets never regained control.
A Jeremy Kerley muffed punt late in the first half led to a Seattle touchdown, and a 14-7 lead. The score remained there until the early fourth quarter when Seattle broke it open. The Hawks highlight was a Golden Tate TD pass to Sidney Rice to put the game away.
Marshawn Lynch, held down for much of the game, ended up with 124 rushing yards, which was a clear byproduct of the Jets inability to muster up anything offensively all day.
Begin Slideshow

»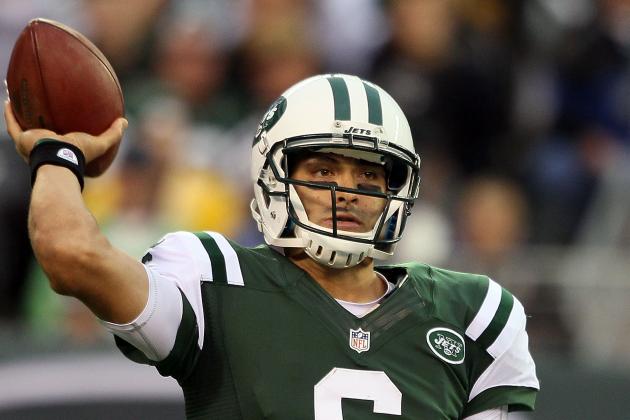 Alex Trautwig/Getty Images

FINAL GRADE: D-
Sanchez turned the ball over senselessly in a 7-7 game on the Seattle doorstep, then again while mounting a drive in the early fourth quarter down 21-7 on a first-down blitz. It was a play reminiscent of his game-ending choice to get rid of the ball and save lost yardage against the Patriots in overtime weeks back.
Sanchez was a paltry 9-of-22 for 124 yards but even worse, seems unable to elevate his own energy and confidence, let alone rally his own offensive teammates.
It may finally be Tebow Time, and if the world's most famous backup mounts a win streak any time soon, the question will then become, What took so long?
As quickly as a New York minute.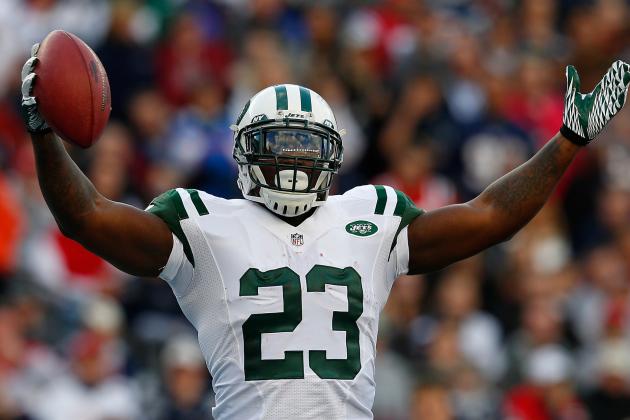 Jim Rogash/Getty Images

FINAL GRADE: D-
The first drive provided promise. Shonn Greene had six carries for 24 yards early on. The chains were moving. The 12th Man was silent. Then, poof...away the Jets went into offensive oblivion, as the decibel level in Seattle grew.
Dustin Keller had a rough time holding onto the ball. Sanchez was, well, Sanchez. Any positive plays Tim Tebow provided came with a quick hook.
Jeremy Kerley's long reception in the second quarter should have led to a Jets lead.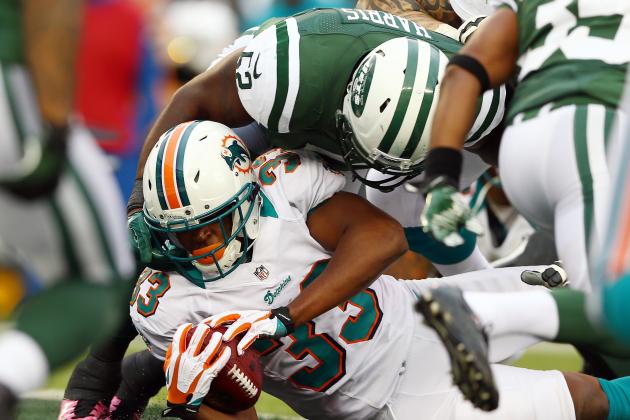 Elsa/Getty Images

FINAL GRADE: B
The Jets defense's biggest crime Sunday was that it couldn't score more touchdowns itself. After all, the only pay-dirt the Jets had came while the offense was drinking Gatorade on the sidelines. Rex Ryan's unit was physical, handled Marshawn "Beast Mode" Lynch while the game was still in the balance and forced QB Russell Wilson into mistakes.
Sadly, they wilted from fatigue thanks to an offense that simply couldn't get it done. Again. Great effort from this side of the ball.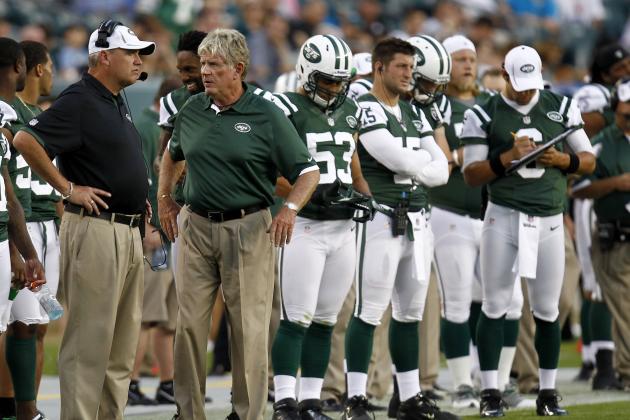 Jeff Zelevansky/Getty Images

FINAL GRADE: D
The Jeremy Kerley muffed punt late in the first half changed a 7-7 game for good. The Jets special teams were a unit that once could be counted on to lift an offensively challenged Rex Ryan club. Coach Mike Westhoff's final NFL season is turning into a depressing self-inflicted sendoff.
Dangerous Seattle return man Leon Washington, a former Jet, was held in check. Jets kick returner Joe McKnight was ruled out before kickoff and was sorely missed.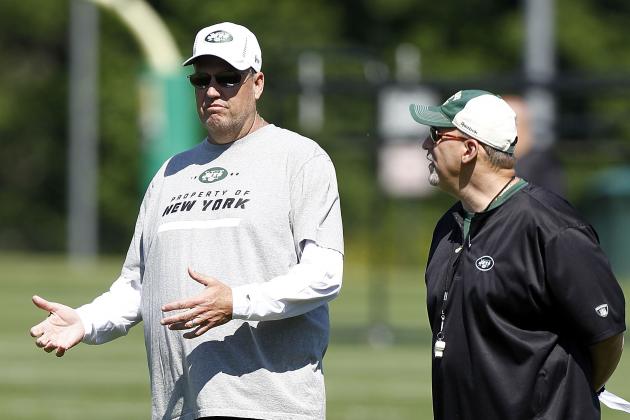 Jeff Zelevansky/Getty Images

FINAL GRADE: C-
The Jets were ready to play emotionally in a must-win game. On defense that is. The offense was lost again, despite having an extra week of prepartion to review, assess and implement. The once trusted special teams unit of Mike Westhoff hurt the Jets for the third straight week with a late first-half fumble.
Now the blame games and the questions begin. At 3-6, which players and staff members are safe should the season dwindle into a Rich Kotite-era disaster? Certain starting jobs may be in jeopardy starting this Monday. Cough, cough.
Stay tuned. Little Rex may be making way for Big Rex in the coming days. If so, Florham Park will certainly be far from dull this week.