Highlighted by Texas A&M's massive upset over the Alabama Crimson Tide, Week 11 was a crazy one for college football fans. As a new batch of polls and rankings roll out for next week's action, there are a few teams that have definitely seen their stock rise after Saturday's results.
With three remaining undefeated teams looking to fill up the Top Three, things should start to get interesting as the resumes of one- and two-loss teams are certain to be a hot topic of conversation.
Looking ahead, here are the teams whose inspired efforts on Saturday set themselves up for a big move up the polls the rest of the way.
Texas A&M
Obviously you have to start with the Aggies. They were the most impressive team in Saturday's action.
The man they call Johnny Football (Johnny Manziel) submitted a legendary performance against the Tide. The stud freshman ran for 92 yards and passed for 253 more as he led the Aggies offense to a 20-0 start in the first quarter and made the plays down the stretch to hold on 29-24.
While Manziel took all the headlines, the upset was truly a great performance from the Aggies as a team. The defense forced AJ McCarron into two interceptions, and wide receiver Ryan Swope came up with multiple big catches for A&M to come out on top.
Everyone knows that the pollsters respect the SEC. With the Aggies toppling the Tide, they proved that they belong in the conversation with the best teams from the conference. Expect them to be much higher than their current No. 15 slotting.
Stanford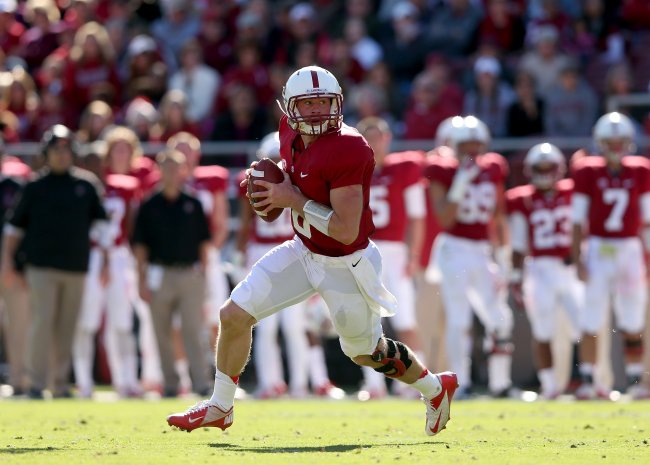 Ezra Shaw/Getty Images
The Cardinal were a huge winner this weekend; they beat the No. 11 Oregon State Beavers in a high-profile Pac-12 showdown.
Stanford coach David Shaw unleashed freshman quarterback Kevin Hogan in a big game, and the young playmaker came through in a big way. He led the Cardinal with 254 passing yards and three touchdowns while chipping in 49 yards on the ground.
Considering this was Hogan's first career start, it would appear the Cardinal have become a lot more dangerous.
Looking at Stanford's record, it could very easily be undefeated heading into next week's collision with Oregon.
Stanford's only losses are to Washington in a road game that was played on a Thursday night and the infamous loss to Notre Dame in overtime. With only one loss in conference play, the Cardinal still control their own destiny in earning a Rose Bowl berth.
Texas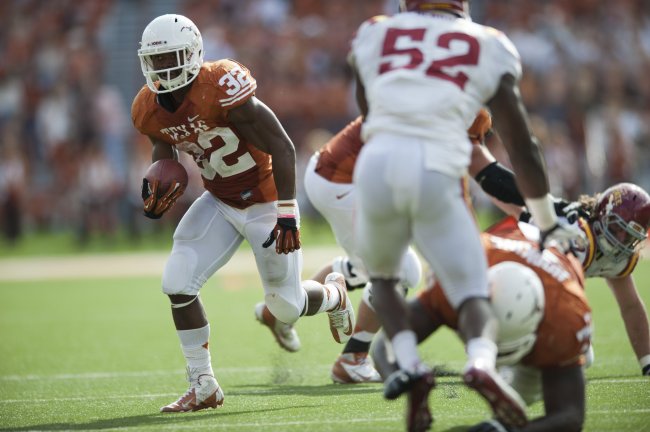 Cooper Neill/Getty Images
After a tumultuous two weeks in October that saw the Longhorns lose in blowout fashion to Oklahoma State and a nail-biter against West Virginia, the Longhorns have quietly ripped off four wins in a row. Most recently, Mack Brown's team dominated Iowa State 33-7.
With the win, the Longhorns move to 8-2 and have looked impressive in back-to-back weeks, including last week's 31-22 win over a ranked Texas Tech team.
David Ash showed what he can do when he gets things going with his 364-yard, two-touchdown performance against the Cyclones. When he's playing like that the Longhorns are a dangerous team.
The Longhorns get 12 days to prepare for a Thanksgiving day game with TCU before a season-ending tilt with the No. 2 ranked Kansas State Wildcats. It they can finish the season 10-2, they'll easily be a Top 10 team.