Which NBA Players Would Make the Best Actors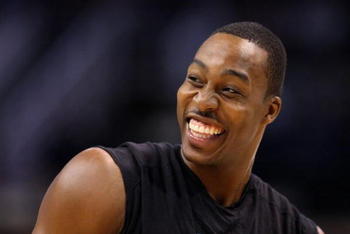 Dwight Howard is one of a few players that would be a pretty good actor.
Christian Petersen/Getty Images
This will probably come as a surprise to no one but there are more than a few current NBA players who would make for some great actors.
Considering all of the flopping that's been going around the league as of late, some would say that the NBA is already full of actors. But, in all seriousness, there are a few players around the league that could or should appear on-screen in the future (including some who already have).
There aren't many professional athletes who have parlayed their athletic careers into successful acting careers but, for various reasons, the next few guys should try to do just that.
Keep Reading