WWE: 7 Ways Monday Night Raw Has Grown Stale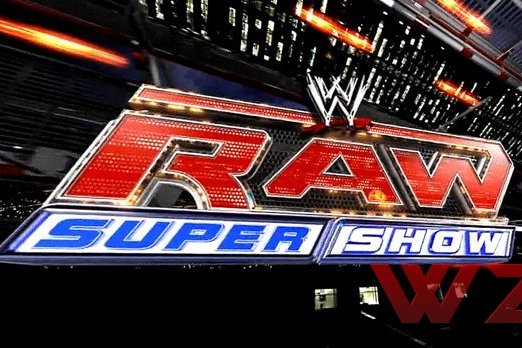 Photo courtesy of WWE.com
The WWE's decision to switch Monday Night Raw to a three-hour format has improved the show in a lot of ways.
Mainly, there has been an increased focus on both the tag team division and midcard title scenes as well as extra TV time for some lower midcard workers, which has both improved Raw and set up the WWE for more long-term success.
But as we all know, the three-hour Raws certainly have their drawbacks.
For every pro three-hour Raws have, there are more than just a few cons, with Raw now feeling like a marathon rather than a steady sprint. As a result, Raw has become just like Alberto Del Rio and John Cena: Stale.
Let's analyze what I mean with a look at seven ways that Monday Night Raw has lost the freshness it once had.
Begin Slideshow

»
I'm all for lengthy feuds that are built up over time...as long as they're entertaining.
But this triangular rivalry between Kaitlyn, Layla and Divas Champion Eve has been borderline painful to watch, and the longer it drags on, the more it feels like it is never going to end.
While Eve is definitely the star of the group, Kaitlyn is still evolving and Layla is a horrible babyface, which wouldn't be too big of a problem if the writing of this feud wasn't so horrendous.
Seriously, this "who done it angle?" with the attack on Layla, the mysterious iPad and all that other nonsense has been absolutely atrocious, and it's safe to say that the average wrestling fan, myself included, has absolutely no interest in anything this feud has to offer.
If this is the best the Divas division has, then we're in trouble for the long haul. But the sad thing is, I don't see the Divas division making any dramatic improvements anytime soon.
With so few women on the roster, Eve will continue to get the spotlight, and so will Kaitlyn and Layla. Isn't that just riveting?
There are still way too many squash matches on Raw.
I realize that squash matches are meant to build up new superstars or help slumping ones regain momentum, but having too many of them on a three-hour show can make them seem incredibly repetitive.
Just last week, we saw Wade Barrett squash Brodus Clay and Heath Slater easily defeat Jey Uso...not to mention matches like Kane vs. Damien Sandow and Cody Rhodes vs. Daniel Bryan that were essentially short glorified squashes as well.
Despite what the WWE creative team apparently believes, there are other ways to make guys look good, most of which are more entertaining than short two-minute matches that do nothing for any of the superstars involved.
If I never saw another squash match on Raw again, I'd be a very happy man. But I'd settle for making them happen much less often than they currently do.
Name one recent storyline you've been overly intrigued in.
Hard to do it, huh?
Wrestling fans always say that the fall is the worst time of the year for the WWE, and this year is proving that to be very true. Outside of maybe CM Punk's heel turn, there has been a clear lack of intriguing angles over the last couple of months.
Big Show vs. Sheamus? A bore.
The "drama" between Kaitlyn, Eve and Layla? Dreadful.
The AJ/Cena cheating scandal? Absurdly painful.
The 3MB? Hilarious, but not exactly must-see TV.
I know I often come off as far too pessimistic about the WWE, but at a time when most of the company's storylines are not only average but just plain bad, it's hard to be optimistic about much.
It'll get better as we approach the Royal Rumble and WrestleMania season, but for now? Raw primarily consists of the same boring stuff, with only the actual wrestling keeping me entertained.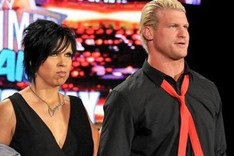 Photo courtesy of WWE.com
John Laurinaitis. AJ Lee. Vickie Guerrero. Teddy Long. Booker T.
What do these five have in common? They're all on-screen authority figures who've taken up far too much TV time.
I'm of the belief that authority figures (whatever you wanna call them) are totally unnecessary, but since I know that they're not going anywhere anytime soon, all I ask is that their TV time be limited.
That, of course, just hasn't happened recently. Laurinaitis dominated TV throughout much of 2011 and 2012, AJ did the same and now, Vickie is doing it, too.
Just imagine a crazy world where all the wasted hours of TV time on backstage Raw segments involving Laurinaitis, Vickie and/or AJ were instead used to try to get some midcard superstars over. That would be weird, huh?
I hate to say it, but as long as non-wrestlers are appearing five or 10 times per Raw episode, the quality of the show is going to suffer. Big time.
I enjoy quality wrestling just as much as the next guy, but there comes a point when you see a match so many times that you never want to see it again.
Unfortunately, that's recently become the case on Monday Night Raw.
I mean, how many times have we seen Alberto Del Rio vs. Zack Ryder? What's the over/under on the amount of times we've seen the Prime Time Players vs. Sin Cara and Rey Mysterio?
Seeing the same match a bunch of times is acceptable when the chemistry between those two stars is great and, thus, the quality of their matches is almost always good. But when it's just an OK match that no one is pining to see, then I don't see why the WWE seems to have it take place over and over again.
There's absolutely no need to see Santino Marella vs. Antonio Cesaro on Raw 15 times or Big Show vs. Kane 27 times. All it takes is a little creativity by the not-so-creative team, and we can see matches that might actually have a little intrigue rather than ones that have been done to death.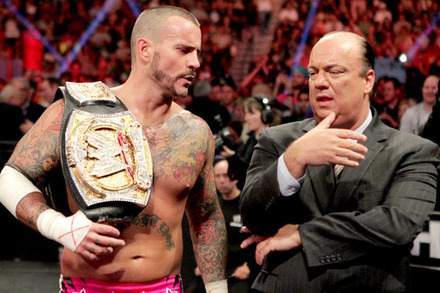 Photo courtesy of WWE.com
One thing I've really noticed about Raw lately is that the show's three-hour format tends to overexpose many of its bigger stars.
Even some stars I'm a big fan of (like CM Punk) have found themselves appearing on Raw three, four, five times or more because, quite simply, the company doesn't have enough stars who are actually over to round out the entire three-hour show.
That's why we've seen guys like Kane and Daniel Bryan working their tails off by appearing in backstage segments, in-ring skits, matches and promo battles all on one 180-minute Raw.
With the WWE roster lacking the depth it once had, the company is forced to utilize top guys like Punk, Bryan, John Cena or Sheamus in multiple segments per show, which overexposes them. Overexposure, of course, is not a good thing.
If we see a star over and over again, we are bound to grow sick of him, and then we're right back where we started: Stuck with a roster that consists largely of stars who the fans aren't all that interested in.
This will be tricky for the creative team to navigate around, but is has to find that perfect balance between having its bigger names appear on Raw too much or not enough.
This is the WWE, not a soap opera.
Yet, the company has recently become obsessed with storylines that revolve around love and relationships.
Throughout the summer, it was AJ Lee who was at the center of a love triangle (or was it love square?) involving Kane, Daniel Bryan and CM Punk. Just a few months later, she's back at it again with a very TNA-like cheating scandal angle involving John Cena.
Come on, this is starting to get a little ridiculous.
Love angles can be fine when used sparingly, but using two major love angles in a relatively short span and then making them one of the focal points of Raw? It's just plain stupid.
This isn't Maury Povich or Jerry Springer. We have relatively no interest in storylines that involve lies, cheating and paternity tests.
I'm begging the WWE to stop using male-female relationships to try to sell its flagship show. Here's a newsflash, y'all: No one's buying it.
Drake Oz is a WWE Featured Columnist for Bleacher Report. Follow him on Twitter!