Georgia vs. Auburn: Live Scores, Analysis and Results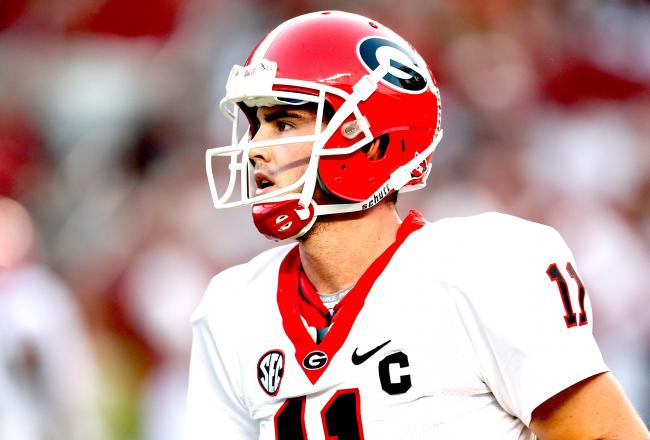 Final:
Georgia—38
Auburn—0
Congratulations to the 2012 SEC East champions, the Georgia Bulldogs!
Make sure you check out the 10 things we learned about Auburn in its loss to the Bulldogs.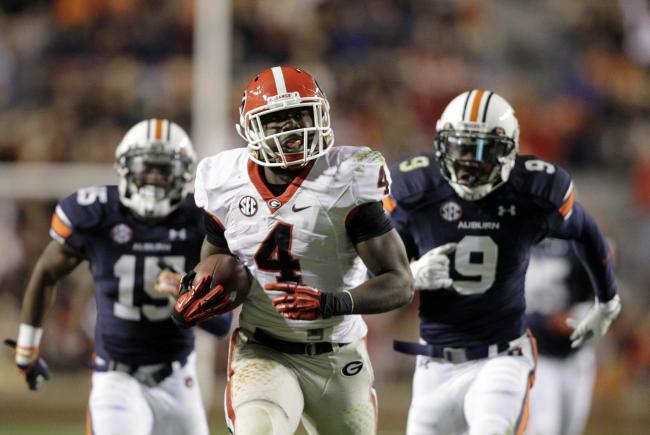 Georgia started off fast and never looked back as the Bulldogs dominated the Auburn Tigers from start to finish.
Aaron Murray threw three touchdown passes to three different receivers on Saturday evening. The combination of Todd Gurley and Keith Marshall was entirely too much to handle for the Auburn defense.
Georgia punched its ticket to the Georgia Dome and will likely have a date with reigning BCS national champion Alabama on December 1st.
Georgia improves to 9-1 overall and 7-1 in conference play. Georgia will host Georgia Southern next week before taking on the in-state rival, Georgia Tech Yellow Jackets.
Auburn falls to 2-8 overall and 0-7 in the SEC. Auburn hosts Alabama A&M next week before finishing its season in Tuscaloosa against Alabama.
Thank you all for joining us tonight. Make sure you join us next week for more live scores, analysis and results!
War Eagle and Go Dawgs!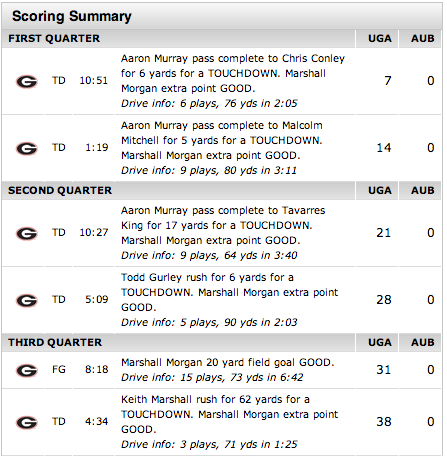 Here is the scoring summary for tonight. All UGA, obviously. Stats are via ESPN.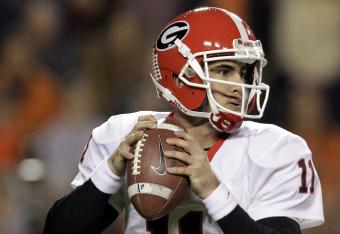 Some individual stats:
Aaron Murray: 18-of-24, 208 yards, three touchdowns.
Jonathan Wallace: 15-of-22, 181 yards, one interception.
Todd Gurley: 11 carries for 116 yards and one touchdown.
Tre Mason: 11 carries for 33 yards.
Here are a few stats for tonight's game:
Total yards:
Georgia — 497, Auburn — 238
Rushing:
Georgia — 289, Auburn — 57
Passing:
Georgia — 208, Auburn — 181
Possession:
Georgia — 31:48, Auburn — 28:12
This is unacceptable for Auburn fans. Hard to call this a rivalry.
Georgia's 76-point margin of victory over Auburn in past 2 years ties for most lopsided in series' 120-year history.

— Jon Solomon (@jonsol) November 11, 2012
It seems like a weekly occurrence to say this, but if Gene Chizik's fate wasn't sealed before this (it was), then it's definitely sealed now.
No matter how highly-ranked the recruiting class is coming in, the same awful product cannot be continued to be put on the field.
Georgia moves to 9-1 overall and 7-1 in the SEC.
Auburn falls to 2-8 and 0-7 in SEC play. Auburn has only once more chance to get an SEC win. That comes in two weeks against Alabama.
There really isn't that much to say.
Auburn was dominated in every aspect of the game by Georgia.
Auburn suffers its first home shutout since 2003 when it was shutout by USC.
Final.
Georgia — 38, Auburn — 0.
Congratulations the 2012 SEC East champions, the Georgia Bulldogs!
Did anyone see the two years after the BCS National Championship going this badly?
Of Gene Chizik's 16 career SEC losses, 9 are by 3 TDs or more (including 7 3-TD losses since BCS title).

— Jon Solomon (@jonsol) November 11, 2012
Georgia can probably run the clock out on Auburn if it wants to on this drive. I don't expect to see anything other than running plays.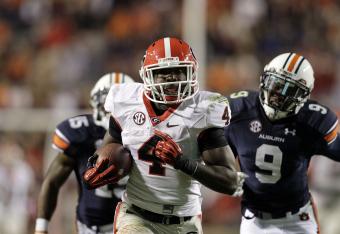 I can't get the South Carolina loss out of my memory. Alabama will be by far the most physical team it plays. By a long shot.
Does UGA have a legitimate shot at a national title after tonight?
It will probably be ranked No. 4 on Sunday.
Alabama and Georgia are on a collision course.
Auburn doing its best to not get shutout at home tonight to UGA. Tigers are driving.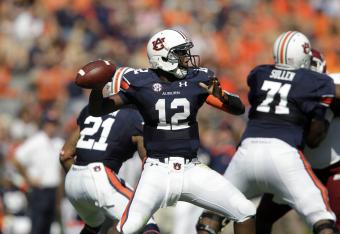 Jonathan Wallace finds Emory Blake once again. As usual, he's been the go-to receiver tonight for Wallace.
Not on the good side of history for Auburn. This would be the worst Auburn home loss. The game that the tweet is referring to occurred in Columbus.
In case you're wondering, the worst #Auburn loss in the history of this rivalry was 41-0 in 1946. With 11:05 left, Georgia leads 38-0.

— Ryan Wood (@AUBlog) November 11, 2012
I just can't see how the Auburn administration can look down from their boxes and say that Gene Chizik should finish out this year.
It doesn't accomplish much with a mid-season firing but Auburn fans are embarrassed. They should be.
You know it's over when the commentators are filling up space with endless chatter.
Bulldogs' fans are ready to celebrate.
Red and black has completely taken over in that north end zone. Georgia fans making a lot of noise. instagr.am/p/R328_7E2At/

— Justin Lee (@AubOrange) November 11, 2012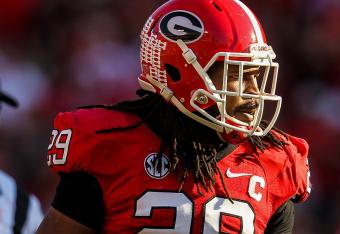 Looks like Chad Slade and Jarvis Jones are having a few words.
UGA definitely going for the shutout. Defensive starters are still on the field for UGA.
Great night for UGA's leader.
Murray's night: 18 of 24 for 208 yards with 3 TD passes.

— Marc Weiszer (@marcweiszer) November 11, 2012
Don't forget that UGA comes to Auburn again next year in a scheduling quirk for 2013.
Maybe, Auburn thought this was just an exhibition and next year's game will be the real one?
As expected, UGA's second-string QB, Parker Welch is now taking snaps for the Bulldogs.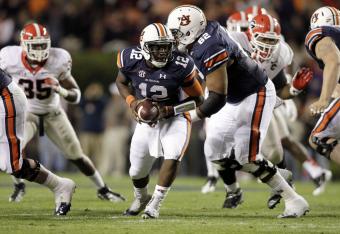 Interception for Georgia.
Georgia gets the ball back on the first play of the fourth quarter.
This article is
What is the duplicate article?
Why is this article offensive?
Where is this article plagiarized from?
Why is this article poorly edited?