Texas A&M vs. Alabama: Live Scores, Analysis and Results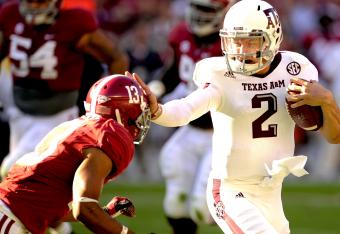 Texas A&M 29 Alabama 24, Final
The Texas A&M Aggies continued a season of firsts in the SEC by knocking off No. 1 Alabama 29-24 in its first trip to Bryant-Denny Stadium.
In a game that was defined by wild swings of momentum, the Aggies made the biggest plays at opportune times to knock off the defending national champions.
Star freshman quarterback Johnny Manziel accounted for 345 yards of total offense and threw a pair of touchdown passes in a performance that is sure to catapult him into consideration for the Heisman Trophy.
The win moves Texas A&M to 8-2 on the season while Alabama drops to 9-1.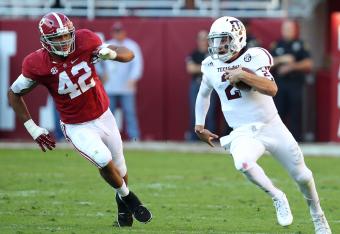 Here is a link to my postgame piece for the most shocking upset on a wild weekend of college football.
Once again, thanks to everyone for keeping up with the blog!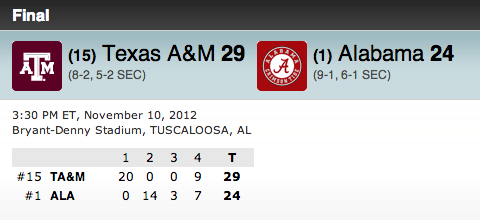 29 points are the most Alabama has allowed at home since 2007, according to ESPN.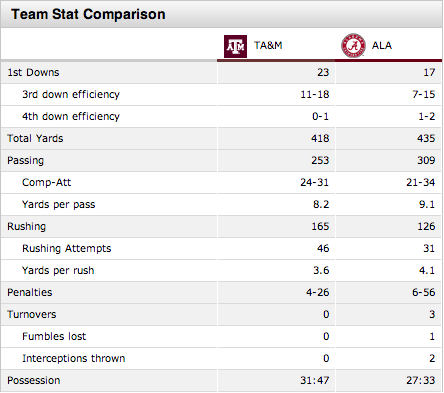 Final team stats from this epic game.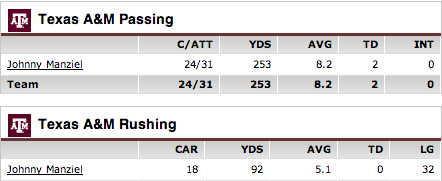 Johnny Manziel's final stats.
Wow. What a thrilling game.
I want to thank everyone for following along with the blog.
Stay tuned for more postgame coverage of one of 2012's most exhilarating games.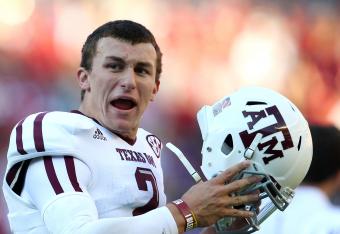 Holy cow. Alabama jumps into the neutral zone on the punt. A&M will gain a first down. And that is the ball game. Unbelievable ending to a thrilling game. Texas A&M knocks off the top-ranked Crimson Tide 29-24.
Alabama holds on third-and-short.
It looked like Manziel could have kept that one if he chose to and gotten the first down easily.
There are 40 seconds left and A&M will punt to Alabama, who will need a touchdown drive with no timeouts.
Sound familiar?
Alabama will use one of its two timeouts here, and doing a little arithmetic, they will likely burn another and potentially get the ball back with around 30 seconds should they hold A&M to a punt.
The catch is that A&M is backed up deep in its own territory.
Alabama could either try to block the punt or setup a return that gets them closer to the end zone with decent field position.
McCarron has morphed into Manziel this drive.
Holy Cow. That. Just. Happened. Everett picks McCarron off this time, on fourth and goal, and this one will stand.
OMG. McCarron hits Bell for 54 yards and Alabama is improbably six yards away from the lead.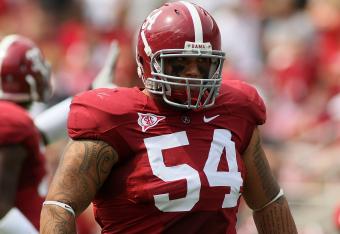 This is setting up to be another heart-stopping finish.
Jesse Williams sacks Manziel and Alabama has gone from life support to a new heart transplant in the fourth quarter two weeks in a row.
Can the offense finish once again?
Just another week in the SEC!
The crowd is very much still in force inside Bryant-Denny Stadium.
You can feel the electricity through the screen.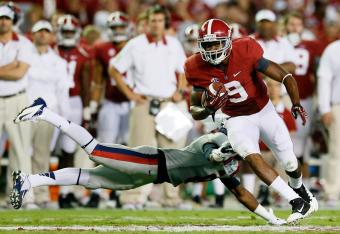 Hold off on those celebrations across the nation guys. McCarron finds Cooper on a deep ball and Alabama strikes back with a 54-yard touchdown pass. Texas A&M leads 29-24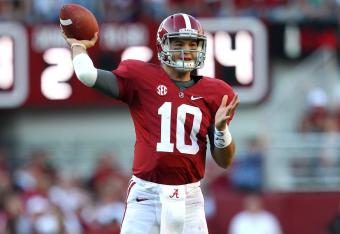 Alabama goes into hurry-up facing a two-score deficit and you can hear the anxiousness in the crowd wondering if Alabama's repeat hopes are fading by the second.
There is still a ton of time.
Whoa. DeShazor Everett picks off McCarron, but he is ruled out of bounds. That was nearly the ball game.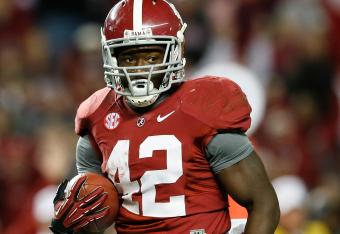 That was a blatant missed call on a helmet-to-helmet hit on Eddie Lacy.
No other way to say it, because it was as clear as day.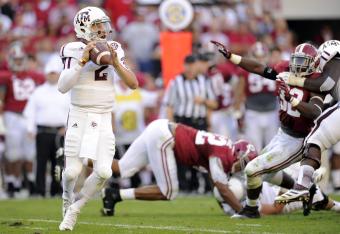 Or maybe breath is overrated. Manziel throws a perfect 25-yard touchdown strike to Malcolm Kennedy, who beat perhaps the nation's best corner in Dee Milliner.
The Aggies miss the try for two, but they take a 29-17 lead and you can hear the cheers from Eugene, Manhattan and South Bend from everywhere.
The top-ranked Tide are officially on the ropes.
Whoa. Manziel just hit Swope beautifully on a wheel route that nets A&M about 40 yards. A&M is now on the Alabama 25-yard line looking for a knockout blow against the defending champs.
Catch your breath now while you have a chance! Goodness!
Barrett Jones makes an uncharacteristic mistake and gets called for holding, which backs the Tide up considerably.
Oh my. McCarron hits Cooper on a bomb and Alabama is into A&M territory. Huge play for the Tide offense.
Whoa. On the next play, Yeldon had a huge run but gets stripped and Dustin Harris recovers it for the Aggies.
Two huge momentum swings in a matter of minutes, that essentially keeps us where we were about five minutes ago. Go figure!
It seems like Manziel was late on the throw to Evans, but the receiver had a chance to make a play and essentially ice the game but he let it go through his hands.
With Bertolet's miss, Alabama dodged a massive bullet.
Can the offense answer and complete the comeback?
Manziel has gone after the Evans matchup against Fulton, and Fulton has won the most important battles.
Unbelievable. Bertolet misses a 35-yard field goal that seemed to curve outside the upright at the last minute. Alabama is still alive. Hang on folks!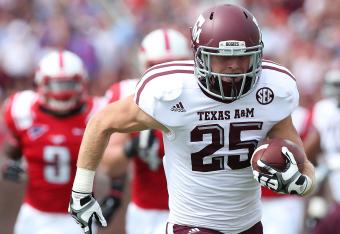 Wow. Ryan Swope just got blasted by Ha'Ha Clinton-Dix, but he holds on for a huge third-down conversion and A&M is into Tide territory. A personal foul penalty for the vicious hit sends A&M on the doorstep of the red zone.
With time starting to become a huge factor, another score by A&M would make it a two-possession game and put Alabama behind the eight ball.
Alabama's defense was faced with this same scenario repeatedly last week against LSU and answered the bell each time.
Can they step up in the same situation against the SEC's best offense?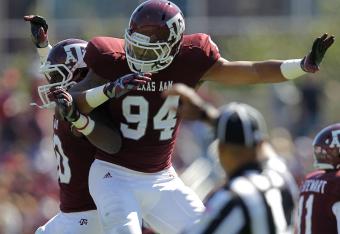 Damontre Moore makes his presence felt for the first time this afternoon as he sacks McCarron on the first play of Alabama's drive.
Lacy has been Alabama's best receiver out of the backfield, but you have to wonder if that will be enough for Alabama to move the ball through the air.
McCarron uncharacteristically misses a wide-open Kenny Bell and A&M forces a huge three-and-out.
This article is
What is the duplicate article?
Why is this article offensive?
Where is this article plagiarized from?
Why is this article poorly edited?

Alabama Crimson Tide Football: Like this team?