Who Has Been Put on Burn Notice This Week In Sports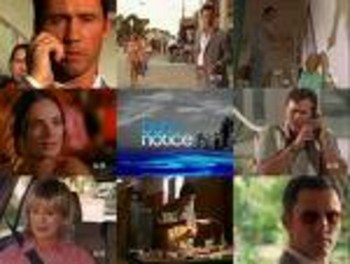 "My name is Michael Westen. I used to be a spy until...'We got a Burn Notice on you. You're Blacklisted.' When you're burned, you got nothing. No cash. No credit. No job history.
You're stuck in whatever city they decide to dump you in.
You do whatever work comes your way. You rely on anyone that's still talking to you: A Trigger Happy Ex-Girlfriend ("Shall We Shoot Them"), An Old Friend who use to inform on you to the FBI ("You Know Spies...Bunch of Bitchy Little Girls"), Family Too...If You're Desperate. Bottom Line...Until You Figured Out Who Burned You, you're not going anywhere."
After creating several off the chain columns, I got a crazy idea while I was training for St. Patrick's Day. I actually got the idea from the hit USA Network
series, "Burn Notice."
With that said, I decided to keep a close eye on the world of sports for the last and next few days. I've also decided to create my own little Blacklist.
So who deserves to be blacklisted this week?
We got a ton of stuff going on this week and over the past weekend. And because of that, I am going to get things going with arguably the biggest blockbusters to start the week.
Let's see what the B/R Nation thinks about this week's Blacklist.
And nothing is out of bounds...and no one is off limits.
1) NCAA Selection Committee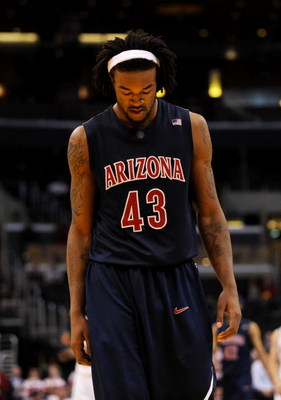 Just when we thought the NCAA got it right, they got it wrong...again.
After the fiasco of the last three years with the BCS BS, the committee decided to pass Auburn, San Diego State, Penn State, Saint Mary's, Florida and a host of other better teams and gave us...ARIZONA!
NCAA Selection Committee: ARE YOU OUT OF YOUR F&CKING MIND?!
Arizona didn't win their conference, let alone their conference tournament. Arizona finished 19-13 this season.
Arizona flat out tapped out even before the season was over. And yet you gave them 12 Seed in the Midwest over a team that had 20+ wins this season in San Diego State?
The entire NCAA should hang their heads in shame after the last few years.
There are those who would be happy with the outcome of yesterday's selection. And there are those who are not happy with the outcome of it.
Either way, they all have to agree: This has to end sometime. When you put a team with only 19 wins in a whole season, it's like...putting a team with two losses over a team with one loss in the BCS Championship Game.
And yes, LSU, that was a knock towards you.
Either way, this week, the NCAA Committee is now on the Black List. Sorry...but you should have known that this was coming.
2 Jay Mariotti (And Everyone on Around The Horn for that matter)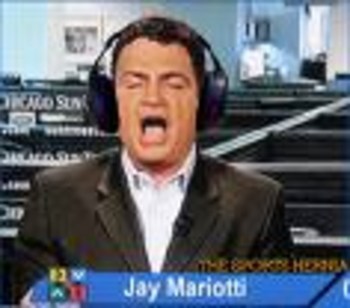 Once again, Jay Mariotti managed to make himself look the ass that we know and despise. And here I was thinking that I was the most hated man in America right now.
But today, Mariotti decided that he wanted that title back...
Probably explains the headphones he wore on ATH a while back.
Now that I think about it, the entire show deserves to be on the Black List. If I wanted to hear a bunch of old farts going off about sports, I'll just watch The Golden Girls.
Bob Ryan proves that senility is a dangerous thing to have at an old age. Woody Paige is as loud on the air as he is in his columns in The Denver Post.
JA Adande needs to close down his Lounge because he doesn't allow anyone from Bleacher Report to enter it.
Tony Reali is by far the worst guy to host a show on ESPN since...Stephen A. Smith.
And then there's Mariotti...and the reason for his being on the Black List.
Mariotti actually chastised anyone who is gunning for an upset in this year's tournament.
He and Adande called Paige, "A saver" for considering the possiblity of upset picks. But if the last few years have taught us anything about March Madness, it's the fact that upsets do happen...and this year will be no different.
3) Vickie Guerrero (And The Storyline Writers of WWE)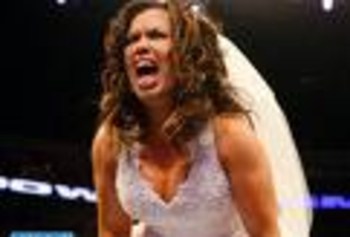 Everyone in the WWE Universe can agree with this next statement. In fact, they have agreed to this point.
After the last few weeks of WWE Programming, it's clear that the WWE is doing whatever it can to make people enjoy the presence of Vickie Guerrero.
However, as it was proven when they pushed a lame duck fall guy in our faces (Kurt Angle as SmackDown General Manager), there is only so much of a bore that we can handle.
Now the WWE has decided to throw the storyline of Vickie cheating on her husband Edge with The Big Show (obviously picking up on the Edge cheating storyline from last summer).
Thrown in the mix is RAW's John Cena.
Cena has been playing his own game of 12 Rounds for the past few weeks as he is now included in the festivities of WrestleMania.
But Vickie is nothing more than a pawn in a played out game.
She doesn't have the sex appeal that Stephanie McMahon had during her tenure as GM. She doesn't have the aggressive attitude as Paul Heyman once had as GM. She doesn't even have the legitimate favoritism as Angle displayed for quite some time as GM.
What she does have is timing.
She is in the middle of one of the biggest storylines in the WWE right now, being that she is the wife of Edge, she's having an affair with Big Show and she has complete and total hatred for Cena (As does almost everyone in the Wrestling World).
But like all timed moments, her time has officially run out. But that won't stop the WWE from milking this for what it's worth.
But unfortunately, you can only milk a cow (All Pun Intended) so long before the udders (Another Pun Intended) start spraying dust.
4) TNA Wrestling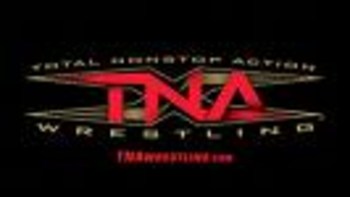 TNA should have seen this coming.
Their slogan is "TNA Wrestling: Cross The Line." However, they have yet to show that they want to cross the line.
Instead, everytime it seems that it will happen, they decide to choke on the nutsacks of the FCC and prevent it from happening.
On the lighter side, the Knockouts of TNA have confirmed that they will indeed pose for Playboy in the future...which means another installment of Christy Hemme gracing the cover.
But other than that, have they done anything worth noting?
Not a chance. The legends continue to hog the spotlight, even in defeat. The only thing that has changed is that two of the young guys managed to finally get the gold that they deserve.
But they continue to employ has-beens like Vince Russo and not legitimate potential storybook writers like the guys on Bleacher Report. But I never thought I would have to put these two words in the same sentence:
TNA, We got a Burn Notice on you. You're Black Listed. And of course, if you don't like that...then Sorry About Your Damn Luck!
5) Jay Cutler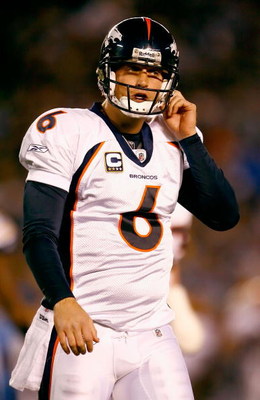 I will keep this last part short and simple: John Edwards is no longer The Biggest Douche in the Universe...Jay Cutler has taken the title and run away with it!
As reported practically all day on ESPN, Jay Cutler has decided that he would like to be traded from the Denver Broncos because he can't handle his coach...who is just a few years older than him!
Everyone wants to try to feel bad for the Broncos Quarterback, but he has made it hard for us to show sympathy.
He was considered a bad ass, tough as nails quarterback with Vanderbilt. But after he got drafted, it seems like he spent too much time making out with Jake Plummer in his hot tub in Greenwood Village.
Now in the second full year of the Cutler Era, he has decided that he would rather watch all those TIVO'd episodes of Gossip Girl than earn his paycheck.
I don't know about anyone else, but if someone was paying $20 Million to sit on the sidelines, I would bring a PSP and a PS3 to the bench so I wouldn't get bored.
But I'm not Jay Cutler....I'm just a writer with an opinion. This isn't about pride...this is about "Are You Smarter Than a Fifth Grader?"
Which makes me wonder. What if Cutler was on that show? Would he win?
Either way, he is on the same pedestal as Jay Mariotti right now...and that's not a good thing.
The two Jays have managed to provoke everyone in the football world. Is Cutler's future consist of being the next Ocho Cinco, T.O. or 2008-09 Brett Favre?
Looking at the Magic 6-Ball, I would have to say yes.
Keep Reading

Denver Broncos: Like this team?