Preview, Predictions and Analysis: TNA Turning Point 2012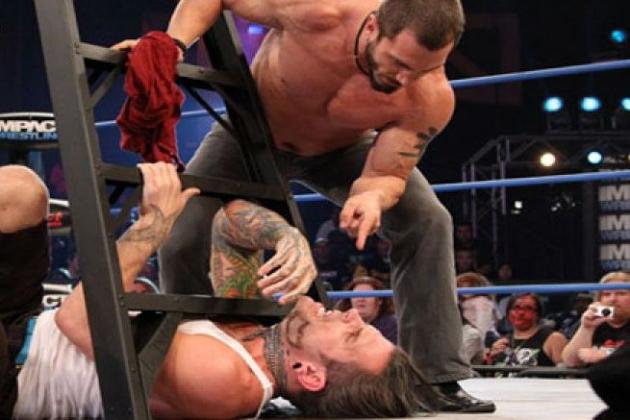 Credit: ImpactWrestling.com
TNA presents Turning Point 2012, the follow-up to Bound For Glory, from the world-famous Impact Zone at Universal Studios in Orlando, Florida!
You could argue that the card has had a stronger build than the company's signature event, as Austin Aries and Jeff Hardy have had another month to develop their main event feud.
Plus, Aces and Eights has two unmasked members (Devon and Doc), and both are competing on the card.
We also get what is sure to be a classic as A.J. Styles, Bobby Roode and James Storm go to war over the right to be named No. 1 contender. The stakes are even higher for the loser of the fall, as he won't get another world title opportunity before Bound For Glory 2013.
Read on for a complete preview and predictions for each match!
Begin Slideshow

»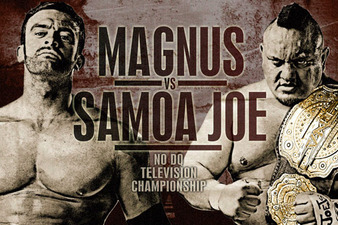 Credit: ImpactWrestling.com
That's right, folks, a television title match with build! Joe has been motivated for all of 2012, and Magnus is a star in the making for TNA. Which leads me to the biggest problem with this match—picking a winner.
Joe has more to do with the TV title, but Magnus is ready to carry the gold. Much like Bound For Glory, Joe can go over, but Magnus can still be kept strong.
Maybe Joe wins with the Muscle Buster because Magnus keeps escaping his submission attempts. I do want to see Magnus unseat Joe, but I want him to do it in an Impact Wrestling main event (not a pat-per-view undercard match).
Winner: Samoa Joe (still TV champion)
Doc? You had how many weeks to come up with a name and you're going with Doc? I don't care what Doc stands for, I still would have preferred Isaiah Cash.
But the former Luke Gallows isn't the real story of this match, Joseph Park is. Park is on the brink of making us forget about Abyss for good—and I say we keep it that way!
Park will have all of the fan support, but Doc is going to have some backup with him. That's all Doc will need to come out ahead in this match.
Winner: Doc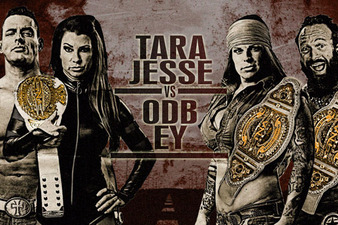 Credit: ImpactWrestling.com
Let's see...three people I don't care about and Tara. Best-case scenario is Eric and Jesse take a walk and head to the great outdoors—for good.
That leaves Tara and ODB, a pair easily capable of putting on a good match.
Worst-case scenario is a bad match full of botched spots and unfunny comedy.
The best idea for TNA? Keep this match short and give as much time as possible to the other matches on the card.
Winner: Tara and Jesse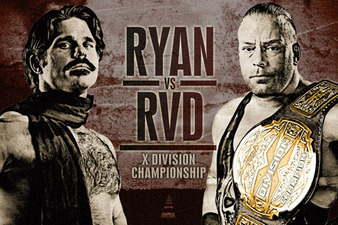 Credit: ImpactWrestling.com
No offense to Joey Ryan, but the fact that he's at the front of the line for an X-Division title shot is pretty telling about the state of the division.
However, most of the best potential challengers (namely Kenny King and Christian York) are faces, so a heel champion does make the most sense.
Just not yet. This feud could easily span another pay-per-view or more.
Winner: Rob Van Dam (still X-Division champion)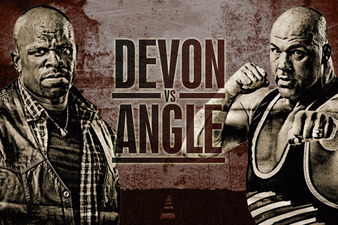 Credit: ImpactWrestling.com
Remind me again why Bully Ray isn't getting another crack at Devon here? I love "old man Angle" and all, but this isn't what the fans want to see, TNA!
Expect to see involvement from Bully Ray, Sting (if he's still living), Joseph Park, Doc, Aces & Eights members and who knows who else.
Based on this, I don't see a winner coming out of this match.
Winner: No one (no contest)
A great wrestling tag team versus "Los Stereotypicos." Who do you think goes over? The Eddie Guerrero Tribute Band, what's who!
But take nothing away from the match itself, it should be highly entertaining. But the finish won't be pleasing—to me, at least.
The bigger question comes after this event. Who challenges for the tag-team titles next? Does TNA bring in a new tag team, elevate Kid Kash and Gunner, or form a new team?
The next few weeks will be very telling for TNA's tag-team division.
Winners: Chavo Guerrero, Jr. and Hernandez (still tag-team champions)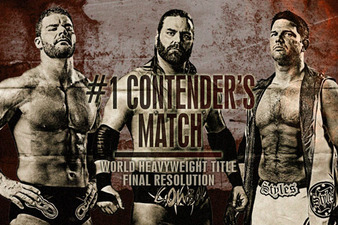 Credit: ImpactWrestling.com
Now this will be a great match! I am very excited about this one. Based on the history all three men have together, I think they will deliver a unique and memorable encounter.
We didn't need to see Storm and A.J. at odds on Impact Wrestling, but it's paint-by-numbers booking on a show the company needs to keep things simple. So I can live with that.
The bigger story is the loser, who won't get a world title shot for almost a year. I'm going with Storm—to lose the fall. How does he react?
That could be the biggest story coming out of this match.
Winner: Bobby Roode (pins James Storm)
Austin Aries is still in the TNA main-event scene! He faces Jeff Hardy once again, and I expect him to lose...once again.
The redemption story is completed Jeff Hardy, but we need to get a few pay-per-view title defenses in before Hardy drops the title. Don't be surprised if that loss comes to a member of Aces and Eights.
However, there is a chance Austin Aries comes out with a victory. As reported by PWInsider (via WrestleZone), Hardy's contract expires in February, and while many think the title run could factor in, so could a month or two off.
Again, this will be a great match regardless of the finish. I suspect that finish will see Hardy hoisting the championship belt(s) up high.
Winner: Jeff Hardy (and still TNA World Champion)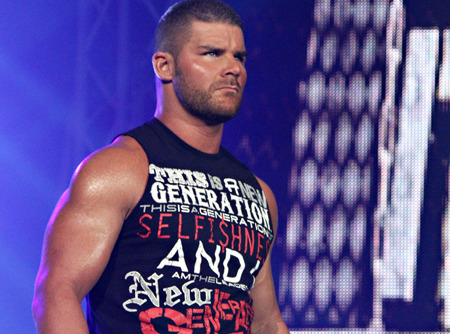 Credit: ImpactWrestling.com
Outside of the mixed tag-team match, every match on this event has the potential to steal the show in one way or another.
Whether Bobby Roode, A.J. Styles and James Storm tear it up in a classic Triple Threat Match, Joseph Park and Doc pull off a highly entertaining and memorable brawl or Austin Aries and Jeff Hardy elevate the legacy of ladder matches, you are sure to leave this event feeling satisfied.
Based on recent booking, nearly every division will be shaken up after this pay-per-view. Sunday will truly be a turning point for TNA as it finishes up 2012.
What are your predictions? Share them in the comments below!
Want to listen to a preview? Check out the latest Greg DeMarco Show, where Greg is joined by Patrick O'Dowd and Andy Critchell in previewing TNA's Turning Point 2012!