Jay's Top 10 Mock Draft: 3.0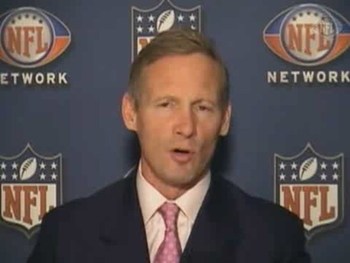 Hello!! I am excited to present my third installment of "Jay's top 10 mock draft". I hope all of you guys will agree with me on some of the points I'm about to make, or not, whatever floats your boat.
And please, actually read the captions for every slide, so you can hear me out on my argument and so you can give a well thought out counter-argument.
1. Detroit Lions: Matthew Stafford, QB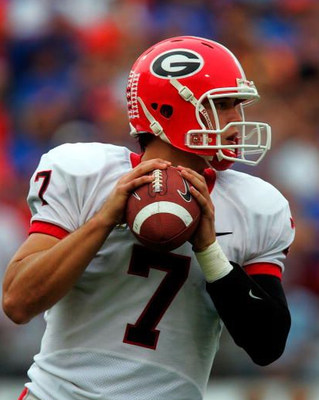 On my first two versions, I had Aaron Curry going first. But now, with their acquiring of Julian Peterson, I don't think they're looking for an OLB. Unless they want to take Jason Smith.
2. St. Louis Rams: Jason Smith, OT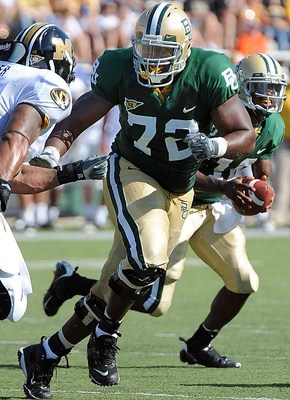 St. Louis has a lot of holes to fill, but when they released Orlando Pace, their intention to grab Smith was evident.
3. Kansas City Chiefs: Aaron Curry, OLB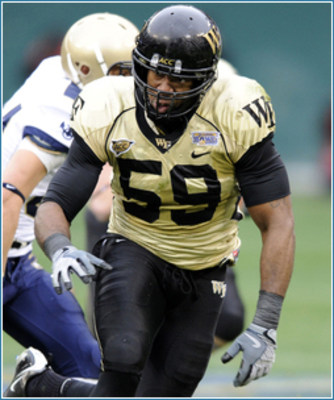 I think that the Chiefs are almost satisfied with the talent they have on offense. So they'll take an immediate upgrade to their defense by drafting Curry.
4. Seattle Seahawks: Eugene Monroe, OT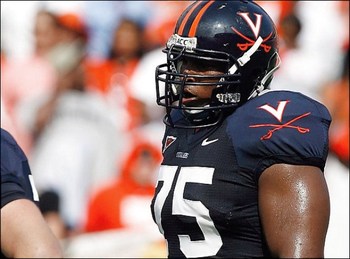 I don't think they can go anywhere else since they signed Rocky Bernard and traded for Cory Redding. I originally had them selecting B.J. Raji.
5. Cleveland Browns: Brian Orakpo, DE/OLB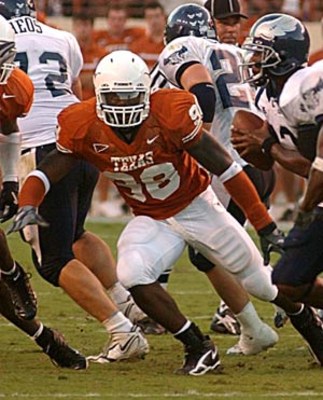 Orakpo was a D-end in college, but now is listed as an outside-linebacker, so the Browns will begin to solve their problems at LB, with "The Rack."
He is a 3-4 guy going into a 3-4 defense, perfect.
6. Cinncinnati Bengals: B.J. Raji, DT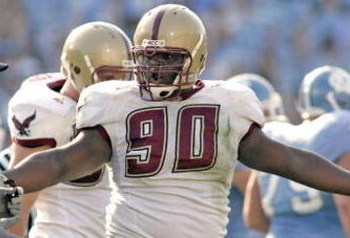 With the only semi-noticeable names on defense being Dhani Jones (He has a TV show coming out) an Keith Rivers (He went to USC), the Bengals will get that nice centerpiece for their defense in adding Raji to their roster,
7. Oakland Raiders: Michael Crabtree, WR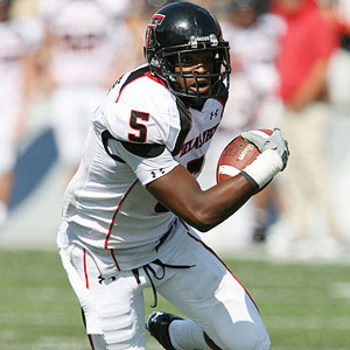 The Raiders aren't really going to go anywhere else with this pick. When they signed Khalif Barnes, they promised not to select an OT in the first round. And, since Raji and Orakpo won't be there, they'll take Crabtree.
Unless Al Davis decides that Crabtree isn't fast enough for him, and he goes with Jermey Maclin instead, who is mainly a return guy. Or he could trade down and get two half-decent guys in late-first round. But the Raiders' history shows that Al only trades up, never down.
8. Jacksonville Jaguars: Jeremy Maclin, WR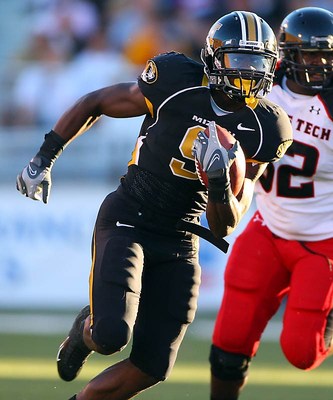 The Jags have a great running game, and an above average D. Plus, they recently released Matt Jones, their best receiver. So they'll take whatever they can get.
9. Green Bay Packers: Everette Brown, DE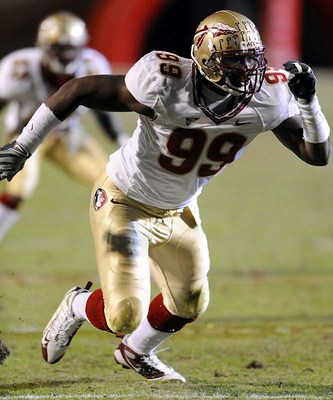 The Packers are making the transition to the 3-4 defense this year, so they'll need a guy who can help with that transition. They might even take Tyson Jackson from LSU, who had a great pro-day recently.
10. San Francisco 49ers: Mark Sanchez, QB
We all know Shaun Hill isn't going to take the 49ers to the big dance. But Mark Sanchez could be the first step to reviving the hopes that Shaun destroyed.
I hoped you enjoyed that production!!!
Keep Reading