The 25 Biggest Screamers in Sports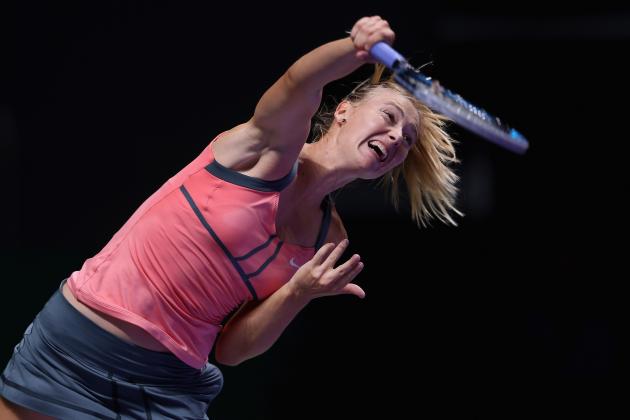 Julian Finney/Getty Images

Yelp, yell, shout, screech, blare, caterwaul, holler, roar, howl, wail, squeal, cry, shriek, and bellow all have on thing in common. They are synonyms of the word scream. It's not that difficult, if you have half a brain, to figure out.
When an athlete exerts energy something happens. They tend to quietly let out a grunt or quiet scream heard by few yet felt by many. Just ask the guy standing underneath Lebron James after he dropped a monster dunk on your head. You might not have heard a sound from the King but trust me, you felt it.
Then there are the others. The athletes that can't help but letting out a little yell when they perform. Well, little is an understatement. These athletes yell like the sky is falling.
Enjoy the 25 biggest screamers in sports.
Begin Slideshow

»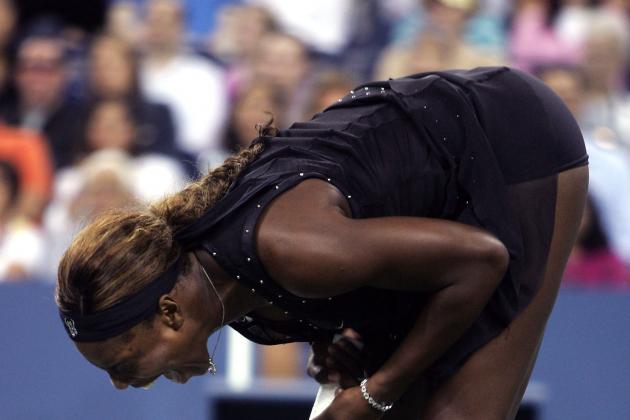 Al Bello/Getty Images

I don't think this will come as a shock to any of you but female tennis players are the greatest screamers in sports.
It is tough to find a single female tennis player that doesn't grunt a little. Serena Williams is so dominant people forget she gives out a tiny yelp here and there.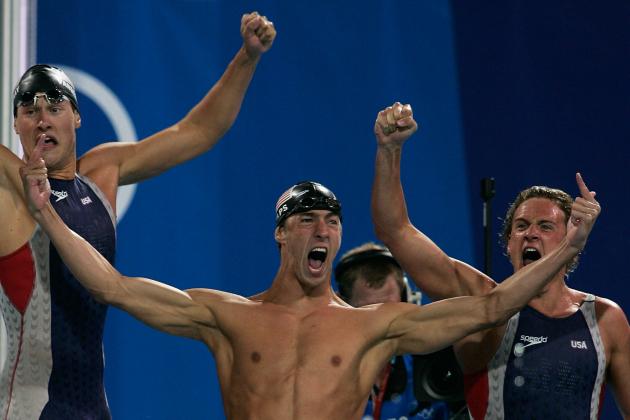 Daniel Berehulak/Getty Images

Now that Michael Phelps has finally retired, I think it is time we all took a minute to soak in his career.
He has 18 Olympic Gold medals, 22 total, and so many records, both Olympic and World, that I don't have enough space to type them all.
So enjoy the highlights because that is all we are left with now.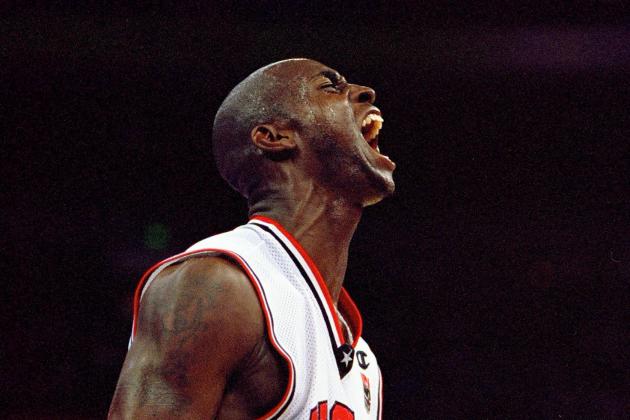 Jamie Squire/Getty Images

Too bad the Boston Celtics are down to their last chance. It was only a few years ago when we were all taken aback by one of the greatest lines ever recorded in sports history thanks to KG, "Anything is possible!"
But what else would you expect from a guy that is known for his dominating play in the paint followed with a yell or two?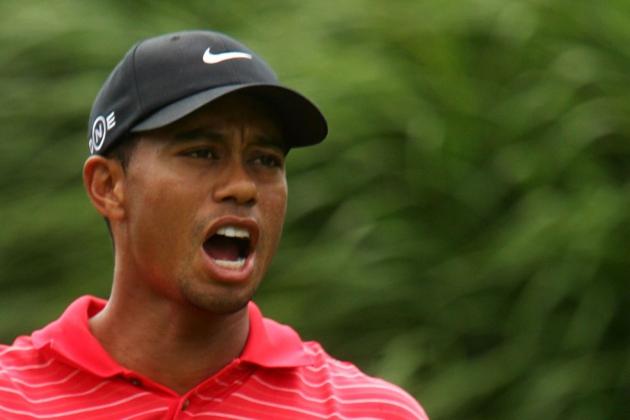 Kyle Auclair/Getty Images

Forget about the cheating and the scandals for a minute. Remember the Tiger Woods who dominated golf for all those years? The guy who destroyed the competition with ease?
Tiger Woods will forever be labeled as an adulterer, cheater, etc....
But the man is one of the greatest golfers to ever pick up a club. That is a fact folks.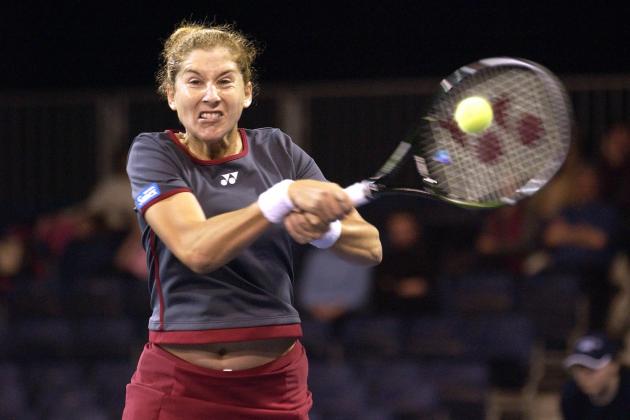 Jamie McDonald/Getty Images

It might not look pretty, but sources believe it was Monica Seles that started the grunting we have now associated with female tennis players.
She was so loud, in fact, during her quarterfinal match at Wimbledon in 1992 she was asked to keep it down.
That just seems unfair.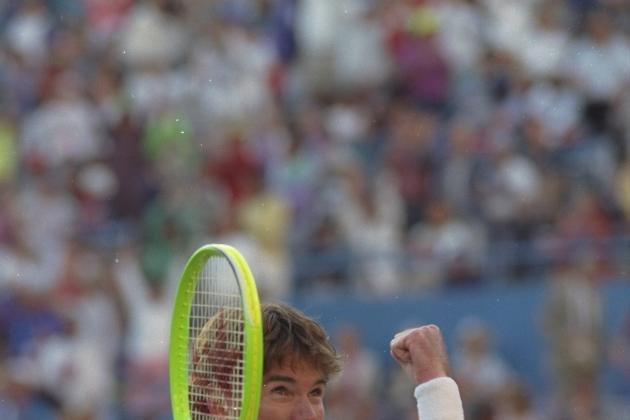 Getty Images/Getty Images

If Monica Seles was the first female to grunt, Jimmy Connors was the first male tennis player to perfect the art.
His was more subtle and less obnoxious but that very small grunt was let out every time he swung his racket. You have to listen closely but it's there.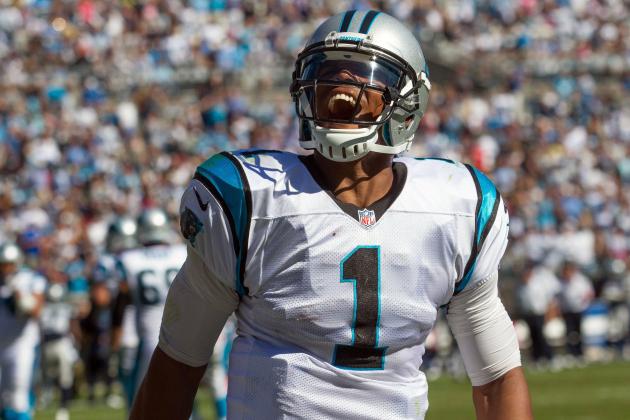 Jeremy Brevard-US PRESSWIRE

You might not have seen too much yelling from Cam Newton this year, the Panthers are having a subpar season.
Regardless, when Cam Newton gets on a roll, he could pump up a group of nuns at a funeral all by himself.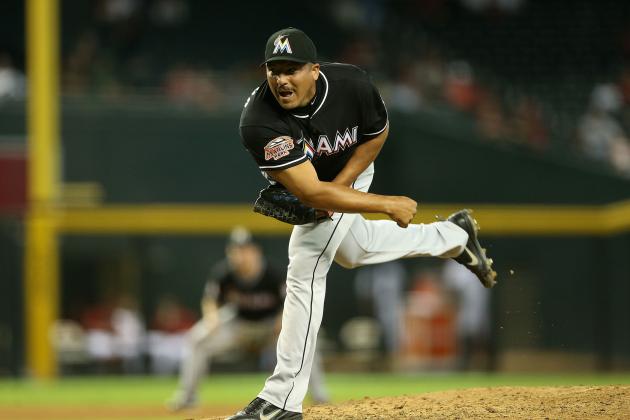 Christian Petersen/Getty Images

Carlos Zambrano doesn't exactly hide his intensity. Yeah.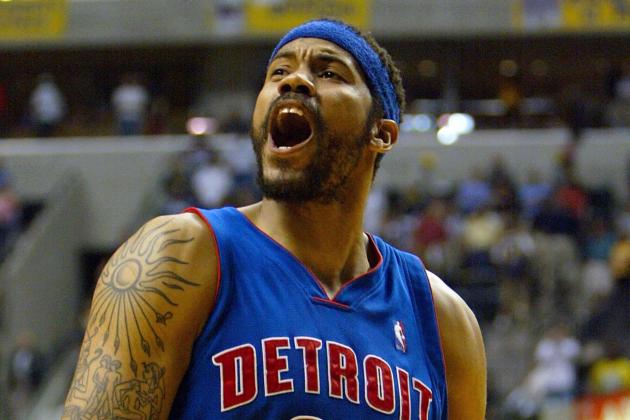 Andy Lyons/Getty Images

It's 2012 and Rasheed Wallace is no longer the dominant inside defender we remember from Detroit.
Too bad because the New York Knicks could use a little more emotion on the court.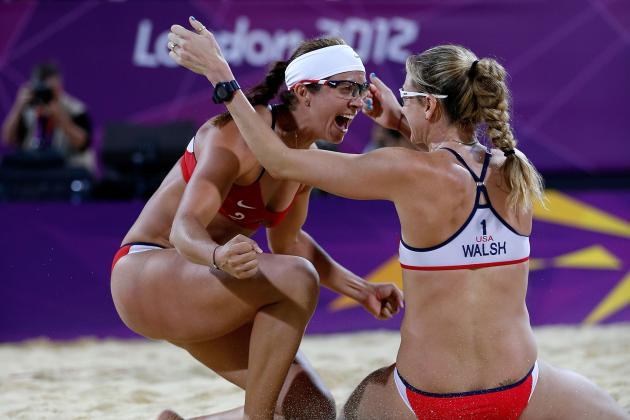 Jamie Squire/Getty Images

Don't you dare lie and say you didn't enjoy watching May and Walsh on the beach volleyball court. Don't you dare.
Not only did they enjoy the occasional scream, they made it hot. Hot like when a female tennis player rips a tennis ball.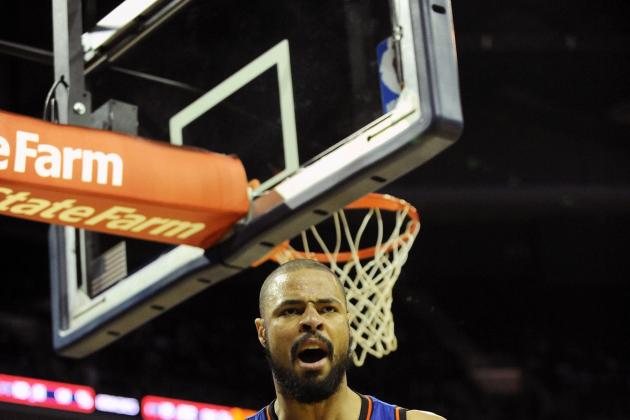 Sam Sharpe-US PRESSWIRE

From Chicago to New Orleans to Charlotte then Dallas and finally New York, Tyson Chandler has played all over the NBA since he was drafted in 2001.
And why not? He is a bit pricey but, as a New Orleans Hornets fan, he is worth it times ten.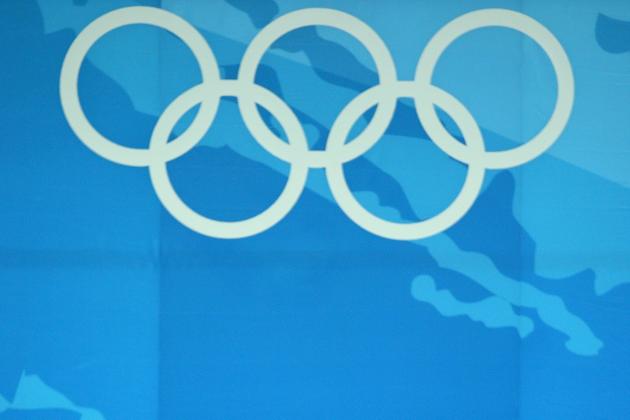 Phil Walter/Getty Images

The noises made by weightlifters rivals that of someone trying to climb the Empire State building without any shoes.
I have two words for you, Sherzodjon Yusupov.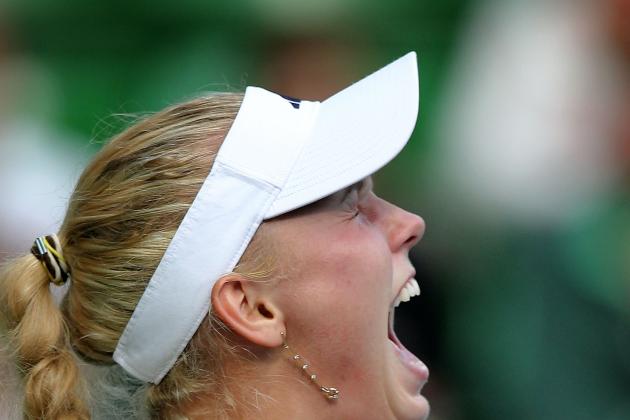 Kiyoshi Ota/Getty Images

It seems more and more tennis players are yelling these days, making it quite the spectacle when two face off against each other.
Caroline Wozniacki is one of the loudest, and most talented.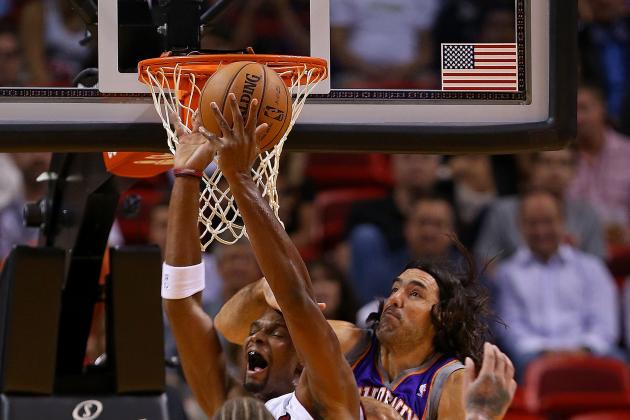 Mike Ehrmann/Getty Images

Poor, poor, poor Chris Bosh. All he does is win but because he is the third-best player on his team, he gets no love.
If he played anywhere else, he would be given more respect. Isn't that right, Toronto?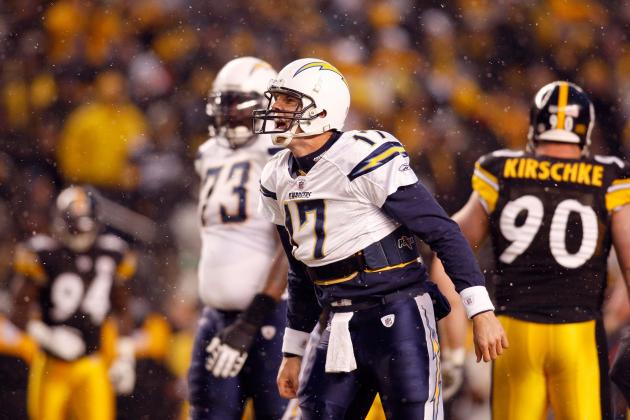 Chris Graythen/Getty Images

You might think he is a tool. You might even think he is lame and overrated. Some of you probably don't even like to hear his name mentioned in the same sentence as NFL player.
Oh wait, I have nothing. That is all.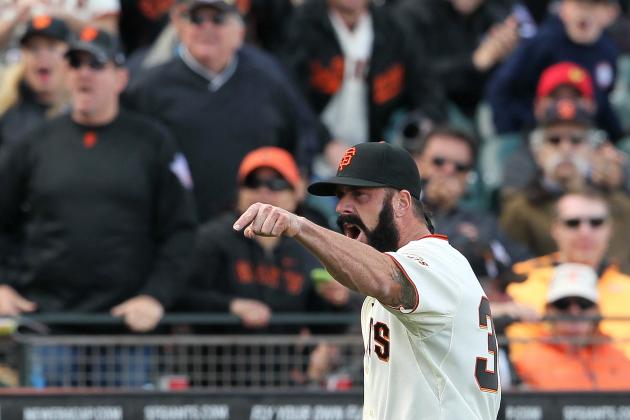 Justin Sullivan/Getty Images

Brian Wilson will forever be known as the eccentric pitcher from San Francisco who grew out his beard to lengths unheard of in beard-growing history.
He also has two World Series rings. Not too shabby.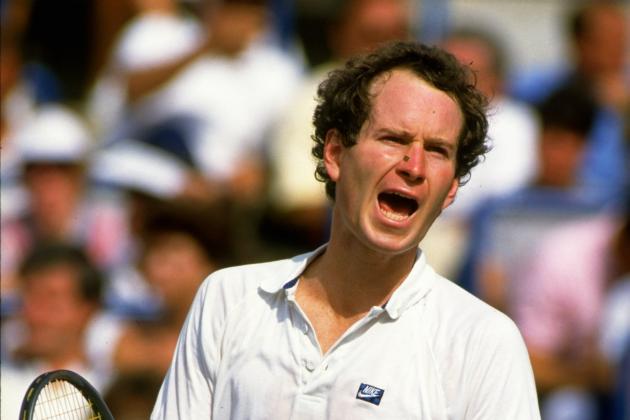 Getty Images/Getty Images

John McEnroe wasn't always a bad guy.
When he wasn't complaining to the umpires, he was hitting the tennis ball and sending off a quiet riot of noise that you had to see to believe.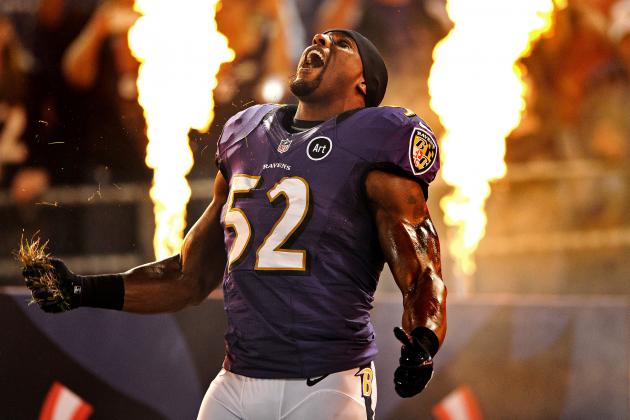 Patrick Smith/Getty Images

Ray Lewis could motivate a truck with no wheels to drive 320 miles across the country. He is that good.
Not often does a player scream and yell as often as Ray Lewis and have the ability to back it up like he does.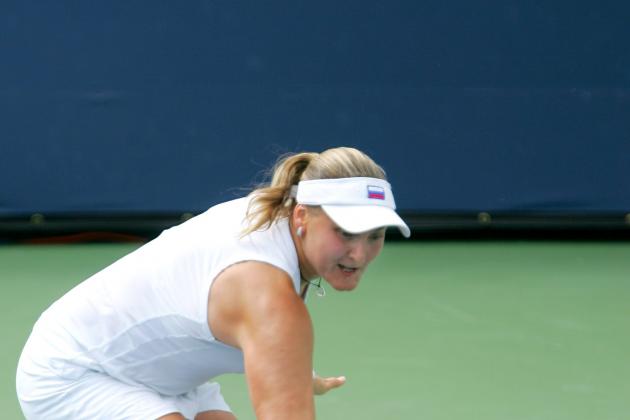 Kent Horner/Getty Images

Is anyone else afraid that the screaming we hear from these female tennis stars will one day become increasingly horrific?
Elena Bovina's scream sounds like a scene from The Exorcist.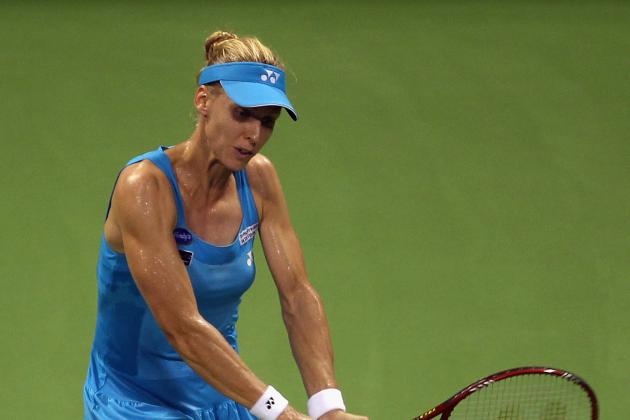 Bryn Lennon/Getty Images

I am not going to lie, I love Elena Dementieva.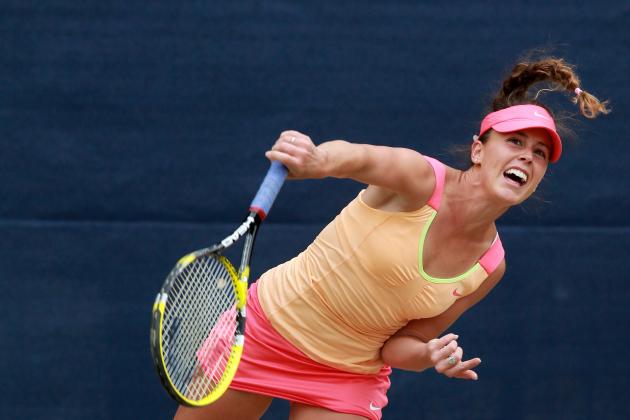 Jan Kruger/Getty Images

When Michelle Larcher De Brito plays Victoria Azarenka play against one another, turn off the sound on your TV.
Neighbors might complain about the noise.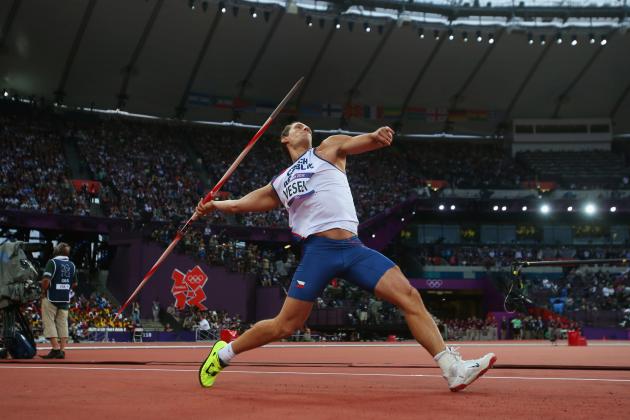 Alexander Hassenstein/Getty Images

There isn't just one athlete I could pinpoint for the javelin. Almost every single one of them turns screaming into an art form.
Maybe it has something to do with the energy used to throw one.
But they are nothing compared to some other track and field athletes.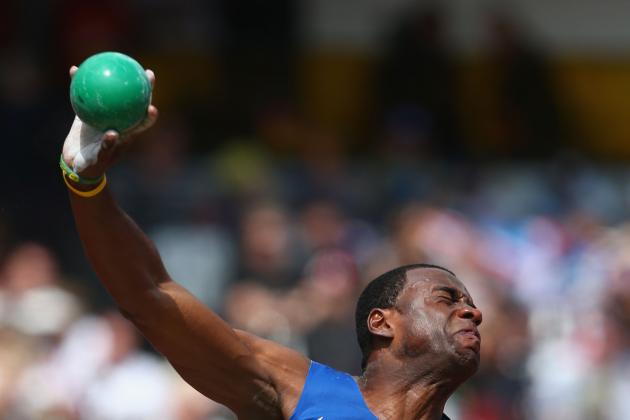 Michael Steele/Getty Images

When I watch male athlete in the shot put, I turn down the sound on the TV before the speakers blow out.
They release such a loud captivating sound when they toss the shot put it makes all the other seem subdued.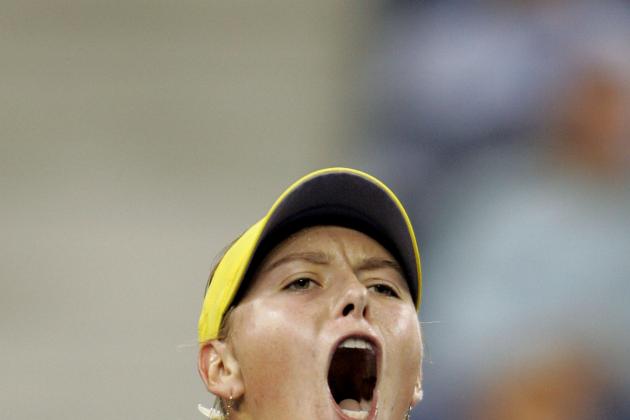 Nick Laham/Getty Images

If you've watched any women's tennis in the last half-decade, you know. She's good, and she's loud.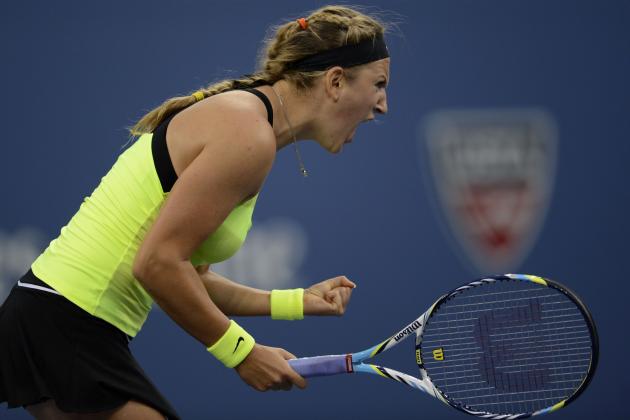 US PRESSWIRE

Watching Victoria Azarenka hit a tennis ball will make you look over your shoulder and grab the headphones.
Sometimes it can be annoying. Is there any possibility she is doing this on purpose?