NFL Cheerleader Power Rankings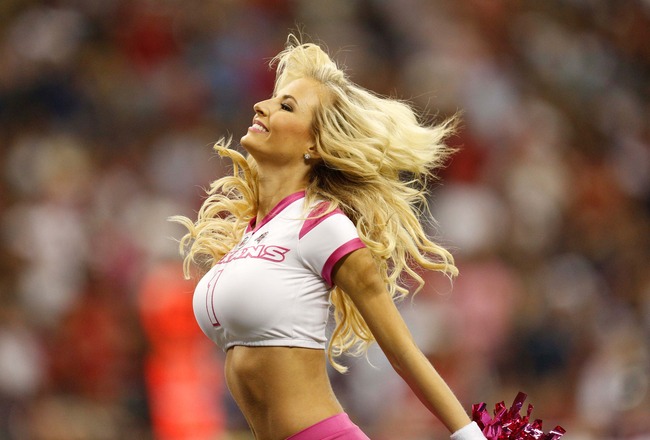 Thomas Campbell-US PRESSWIRE
Now that we are past the midway point in the 2012 NFL season, some teams have begun planning for 2013, while others are buying up rooms in New Orleans for February. And I am not talking about Mardi Gras.
There are surprises: The coach-less Saints starting 0-4 before rebounding (ask the Falcons), or Andrew Luck leading the Colts back to the top of the AFC. We have also seen season-ending injuries to big names like Ray Lewis, Jon Beason, Sean Lee, Brian Cushing, Darrelle Revis, Carl Nicks and Brian Orakpo.
The one area of the NFL yet to be examined: the cheerleaders. Sure, we have seen some of the sexiest cheerleaders in action, but until now, have not ranked them.
So here are the 2012 NFL cheerleader power rankings. Enjoy.
32. Chicago Bears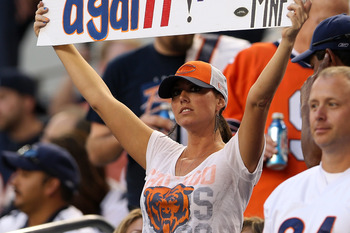 Ronald Martinez/Getty Images
They might be having a great 2012 season, but when you don't have cheerleaders, the bottom of the pack is where you belong.
31. Cleveland Browns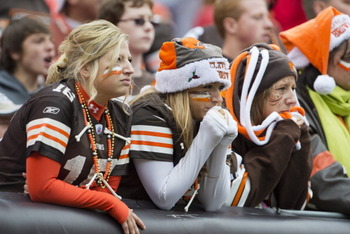 Jason Miller/Getty Images
Two words, Cleveland: Brandon Weeden. Things will change soon enough. I promise.
30. Detroit Lions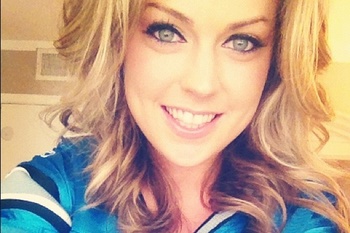 Image via twitter.com
The fans in Detroit might not be happy about their football team, but at least they can be happy they help re-elected the 44th President of the United States, Barack Obama.
29. New York Giants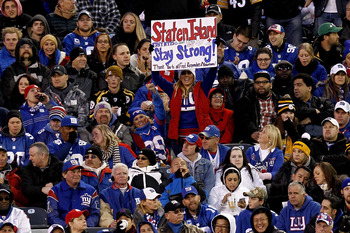 Jeff Zelevansky/Getty Images
I am always a big fan of NFL teams playing when the world thinks you shouldn't. Hurricane Sandy can't slow down football in New York. Never.
28. Green Bay Packers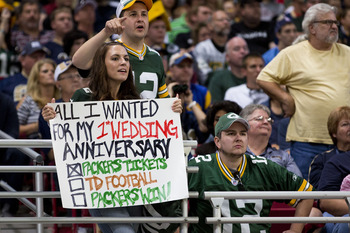 David Welker/Getty Images
All I remember from the Seattle game was that someone caught the football. I saw the rest of the play as the officials did, blurry and unclear.
27. Pittsburgh Steelers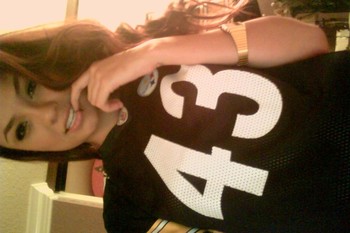 Image via tumblr.com
This is the last NFL team without a cheerleading team. I promise.
26. Atlanta Falcons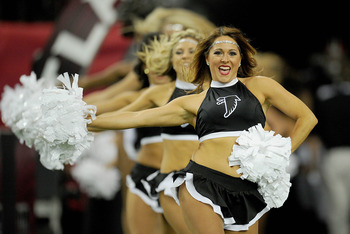 Kevin Liles-US PRESSWIRE
Oh, those sneaky Dirty Birds. They have somehow managed to find a way to lead the NFL in being awesome. Too bad I don't see it that way.
25. Seattle Seahawks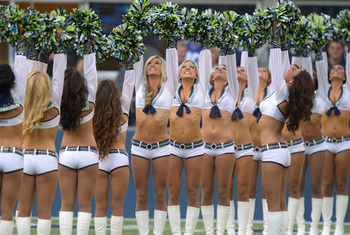 Kirby Lee-US PRESSWIRE
At one point, in my dreams, this was a scenario and I had to find a way out. Why did I ever wake up?
24. Buffalo Bills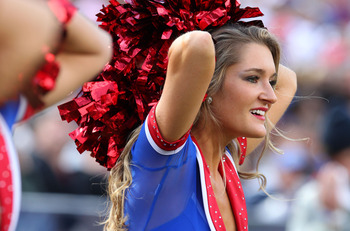 Timothy T. Ludwig-US PRESSWIRE
When the Buffalo Bills finally sign an elite QB, watch out. That is going to be a powerful offense that will be tough to stop.
23. Carolina Panthers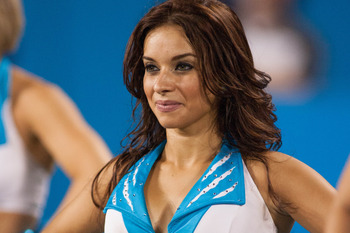 Jeremy Brevard-US PRESSWIRE
I am not worried about Cam Newton anymore. Just give me a pair of binoculars and point me towards the Topcats.
22. Minnesota Vikings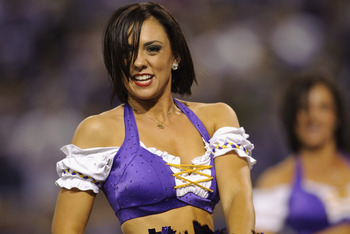 Hannah Foslien/Getty Images
Who would have thought that Adrian Peterson would be leading the league in rushing this season following an ACL injury that sidelined him for most of last season?
21. Tennessee Titans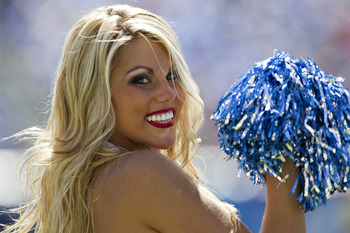 Wesley Hitt/Getty Images
The Tennessee Titans are 3-6, but have been outscored by a ridiculous 126 points. When they lose, they do it big.
20. Jacksonville Jaguars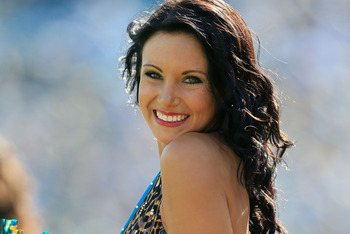 Sam Greenwood/Getty Images
Poor Jacksonville. No one in the state of Florida even knows they have another football team in J-town.
19. Baltimore Ravens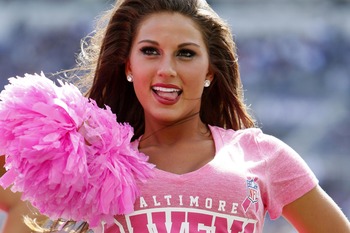 Mitch Stringer-US PRESSWIRE
Take away Ray Lewis from the hard-hitting Baltimore defense, and what do you get? A team still sitting pretty near the top of the AFC.
18. Cincinnati Bengals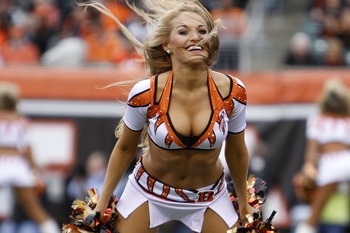 Frank Victores-US PRESSWIRE
It isn't too late for the Bengals to make a playoff run. I would just rather take a look at those beautiful Ben-Gals instead.
17. Kansas City Chiefs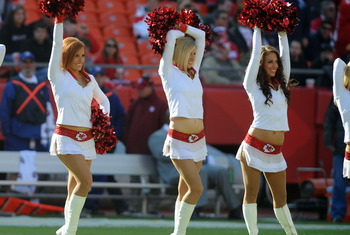 John Rieger-US PRESSWIRE
The Kansas City Chiefs have only led for one second this season, when they beat the Saints in overtime.
16. Philadelphia Eagles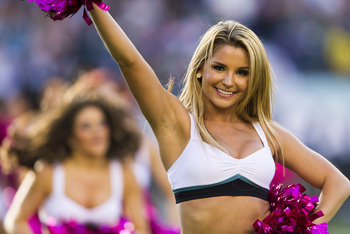 Howard Smith-US PRESSWIRE
Can you imagine how bad the Eagles would be without a running QB? Their offensive line is absolutely terrible.
15. St. Louis Rams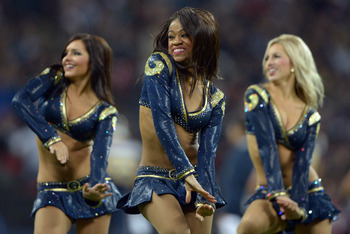 Kirby Lee-US PRESSWIRE
At what point did the Rams start winning games? I haven't heard from them since 2004.
14. New England Patriots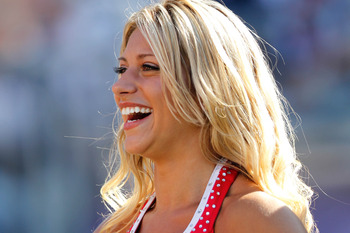 Greg M. Cooper-US PRESSWIRE
Even in London, the Patriots are one of the best teams in the NFL. And why wouldn't they be? They have the top-ranked offense.
13. New York Jets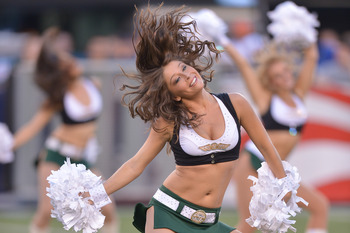 Drew Hallowell/Getty Images
Yes, the Jets are about as mediocre as they come but they have Tim Tebow, so things can't be that bad in New York.
12. Oakland Raiders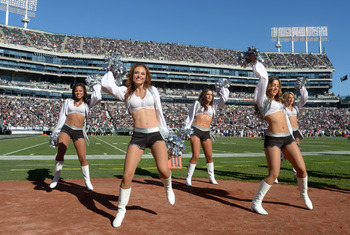 Kirby Lee-US PRESSWIRE
The crowds are rougher than a group of meatheads after an MMA fight, but Oakland is still one of the coolest places to watch a NFL game. Fact.
11. Indianapolis Colts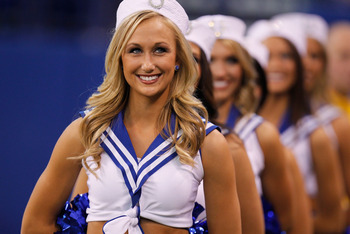 Gregory Shamus/Getty Images
Who would have imagined the Colts would be in contention under first-year QB Andrew Luck? Not me; that's truth.
10. Tampa Bay Buccaneers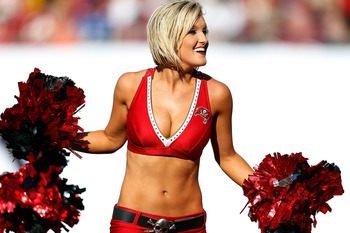 J. Meric/Getty Images
If you can't make it to Miami, you need to visit Tampa Bay at least. The women are almost as hot and the food is just as good.
9. Arizona Cardinals
Matt Kartozian-US PRESSWIRE
In Arizona, they seem to have an understanding with someone above that only beautiful women belong in AZ.
8. New Orleans Saints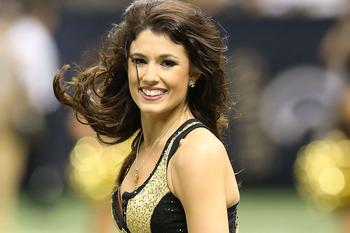 Ronald Martinez/Getty Images
Being from New Orleans, I can't help but put the Saintsations in the top 10. Not because I am bias, but because I know first hand what this team has to offer.
7. Washington Redskins
Geoff Burke-US PRESSWIRE
No matter how I rate them, the Washington Redskins cheerleaders are always one of the hottest. Always.
6. Denver Broncos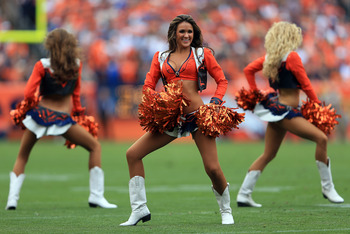 Doug Pensinger/Getty Images
Did you really think the Broncos wouldn't be a good team with Peyton Manning at the helm?
5. San Diego Chargers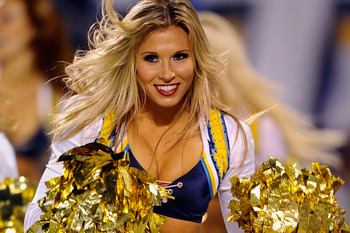 Kevork Djansezian/Getty Images
After traveling to San Diego two years ago, I have yet to come across a place I would rather live. Not even in Hawaii.
4. San Francisco 49ers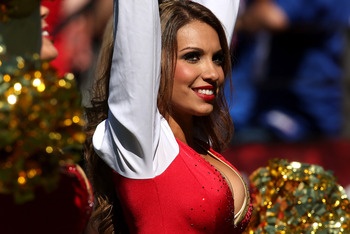 Stephen Dunn/Getty Images
When you visit California, try not to break your neck when passing through San Francisco. The women are as beautiful as the weather.
3. Houston Texans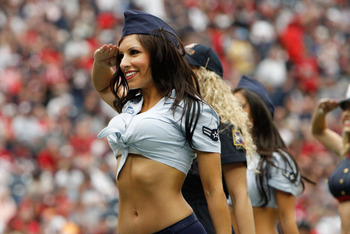 Brett Davis-US PRESSWIRE
The Dallas Cowboys aren't the only team in Texas. They aren't even the best anymore.
2. Miami Dolphins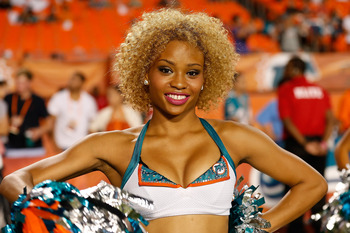 J. Meric/Getty Images
It is simply not fair that the Miami Dolphins have cheerleaders. Both teams have trouble concentrating with these ladies on the sidelines.
1. Dallas Cowboys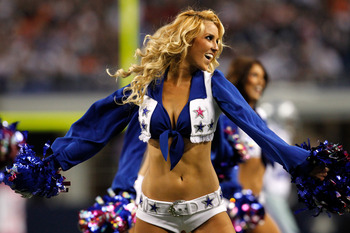 Tom Pennington/Getty Images
I love how everything is bigger in Texas. Everything!
Keep Reading