Is Jimmy Johnson an Idiot to Suggest Arkansas Razorbacks Bring Back Petrino?
Use your ← → (arrow) keys to browse more stories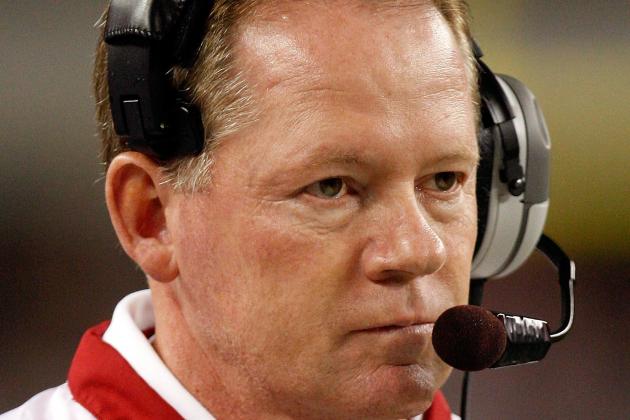 Ronald Martinez/Getty Images

Jimmy Johnson was a lot of things. He was an outstanding head coach of the Miami Hurricanes in college as he led them to multiple National Championships. He was a fantastic head coach of the Dallas Cowboys in the NFL in leading them to multiple Super Bowl championships. He failed to deliver with the Miami Dolphins, proving that he was only in it for the money and not doing much of anything in South Beach. He is now a decent analyst for FOX on their pregame show and during halftime.