10 Impact MLB Free Agents Who Will Fit Any Budget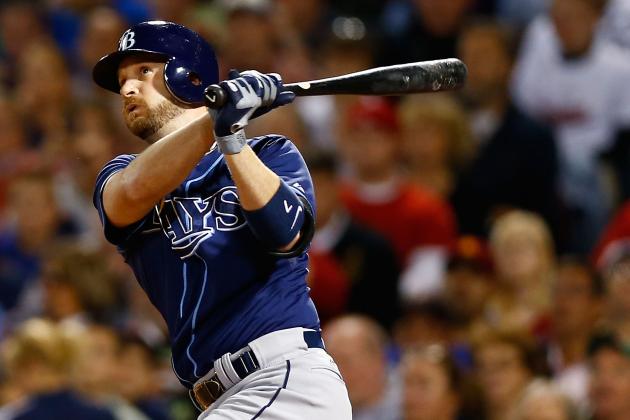 Jared Wickerham/Getty Images

The word bargain almost never comes to mind when talking about MLB free agents, but year after year, players fly under the radar for one reason or another and wind up making an impact wherever they end up signing—for a fraction of the price that their higher-profile counterparts do.
You aren't going to land an All-Star in this group, but a team with limited financial resources can give serious consideration to any of these players, as the contracts they're due to receive simply won't be of the budget-busting variety.
Let's go around the horn and take a look at who could be an option for any team in the league.
*Ages listed are as of Opening Day 2013.
Begin Slideshow

»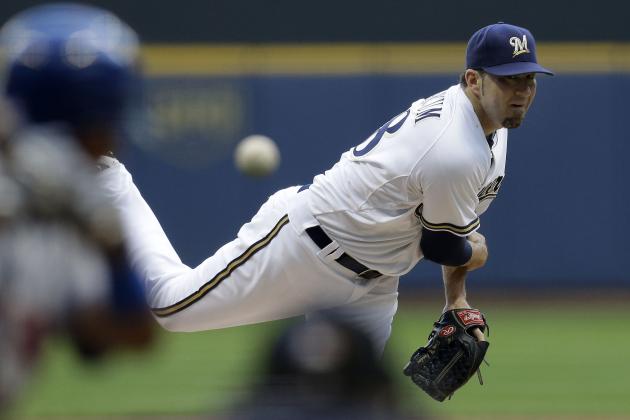 Mike McGinnis/Getty Images

2012 Stats (with Brewers): 21 G, 7-4. 3.70 ERA, 1.27 WHIP, 124 IP, 116 H, 41 BB, 109 K
While everyone talks about Zack Greinke, Hiroki Kuroda, Anibal Sanchez and the like, there's another tier of starting pitchers with quality arms that is somewhat under the radar, a group led by soon-to-be 31-year-old right-hander Shaun Marcum.
A shoulder injury limited him to only 21 starts for the Milwaukee Brewers in 2012, but he still posted a solid 3.70 ERA and 1.27 WHIP over 124 innings of work, averaging three walks and almost eight strikeouts per nine innings.
From 2010 through 2011, Marcum averaged 198 innings per season, a 3.59 ERA and 1.15 WHIP with similar walk and strikeout ratios: 2.3 BB/9 and 7.3 K/9.
As long as his shoulder checks out, Marcum is a solid No. 3 starter for any team and, with an annual salary in the $7-to-9 million range, could be one of the real bargains on the free-agent market.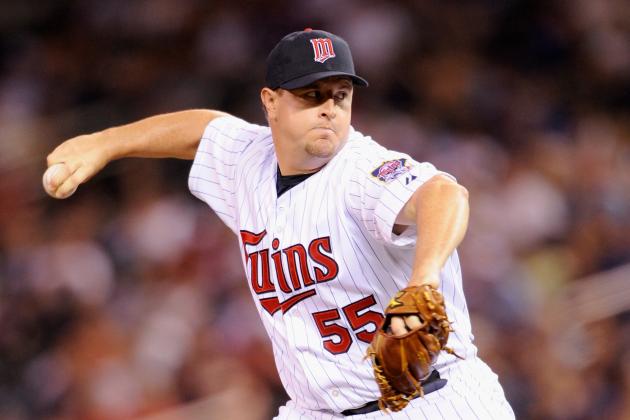 Hannah Foslien/Getty Images

2012 Stats (with Twins): 30 G, 1-4. 3.68 ERA, 1.09 WHIP, 29.1 IP, 28 H, 4 BB, 18 K, 14-for-15 SV
The Twins declined Capps' $6 million option for 2013 after Capps struggled with shoulder injuries in 2012, but if healthy, Capps could be an inexpensive, experienced closer for a team without an established option in the ninth inning.
A one-year deal in the $3-to-4 million range might actually be more than he'll wind up getting, but most teams can fit that into their budgets.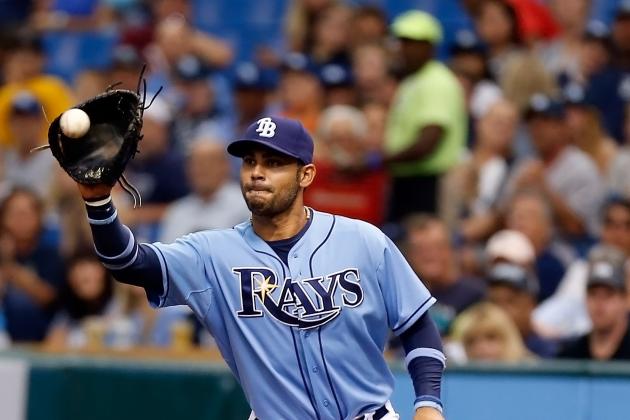 J. Meric/Getty Images

2012 Stats (with Tampa Bay): 160 G, .197/.330/.354, 19 HR, 61 RBI, 72 R, 2-for-5 SB
Former All-Star Carlos Pena remains an excellent defensive first baseman with some power left in his bat, but with that comes an obscene number of strikeouts and a batting average hovering near the Mendoza line.
He's best suited in a backup/platoon role, but for a team desperate for a first baseman, Pena's about as good an inexpensive option as there is on the free-agent market, with an annual salary in the $4-to-5 million range.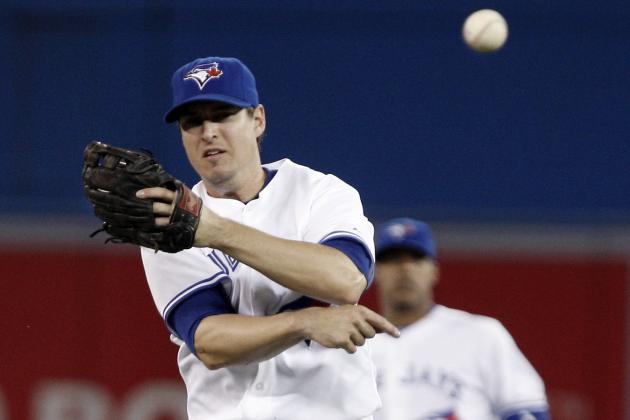 Abelimages/Getty Images

2012 Stats (with Toronto): 142 G, .225/.313/.365, 16 HR, 55 RBI, 61 R, 14-for-16 SB
A career .255 hitter, 31-year-old Kelly Johnson has enough pop in his bat to contribute 20 home runs and 70 RBI to an offense and plays above-average defense, but like Carlos Pena, his batting average leaves much to be desired.
He's shown the ability to hit for a decent average before, with three seasons of .275 or better on his resume, but he hasn't finished a season above .230 since 2010.
Johnson made $6 million with the Blue Jays in 2012 and figures to get a bit less on the open market. A two-year, $10 million deal (with a team option) could be enough to get the job done—a contract that isn't going to break the bank for any team.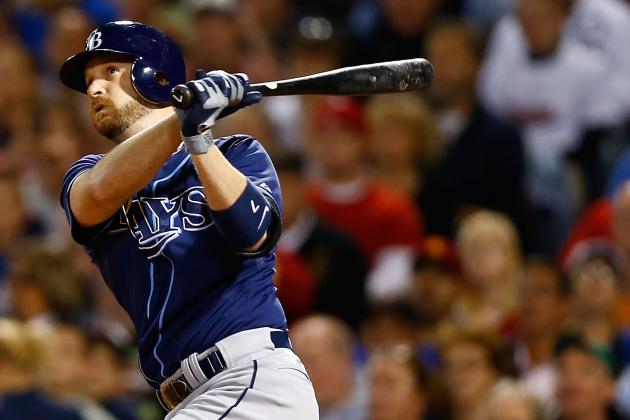 Jared Wickerham/Getty Images

2012 Stats (with Tampa Bay): 115 G, .325/.367/.439, 9 HR, 40 RBI, 46 R, 1-for-1 SB
He's not your prototypical third baseman, as he hits for virtually no power, but Jeff Keppinger plays solid defense, hits for average and can be slotted into either a No. 2 spot or the bottom half of a team's lineup.
Versatile enough to play second base and shortstop as well, the eight-year veteran has never made more than $2.3 million in any season, and he earned $1.525 million with the Rays in 2012.
Any team can afford him, and anyone who passes on him for another option would be doing themselves a disservice.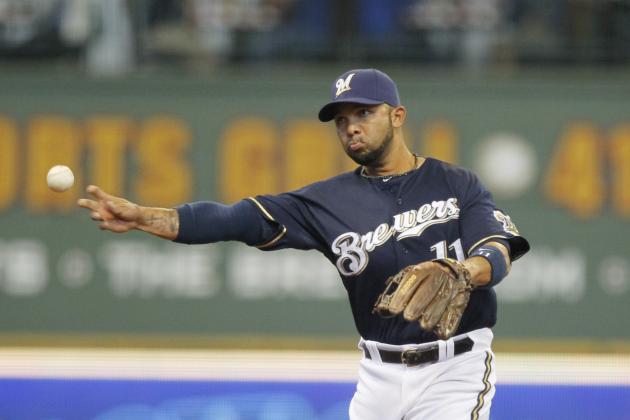 Jeffrey Phelps/Getty Images

2012 Stats (with Milwaukee): 24 G, .259/.326/.457, 4 HR, 15 RBI, 8 R, 1-for-2 SB
Alex Gonzalez missed most of the 2012 season with torn ligaments in his right knee, but he's healthy and would be an inexpensive pickup for any team looking for a short-term solution at shortstop and another run producer to add to the mix. (h/t ESPN)
He won't hit for a high average, but Gonzalez plays solid defense and has legitimate 20-home-run power in his bat. Slotting Gonzalez in the No. 6 or No. 7 slot in a lineup could pay dividends for the team that takes a shot on him this winter.
Gonzalez made $4.25 million with Milwaukee in 2012, but that number figures to come down considering his injury. A one-year deal in the $3 million range would fit in nearly every team's budget.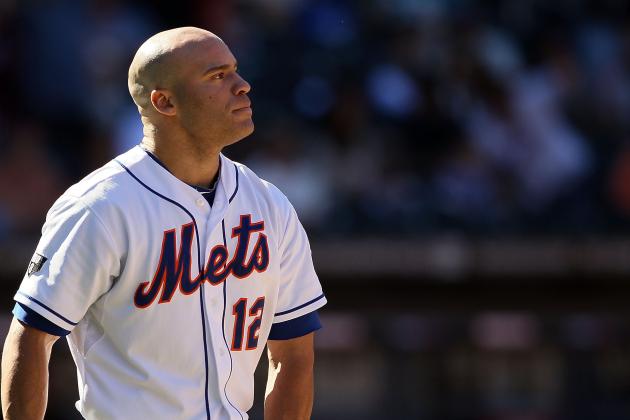 Alex Trautwig/Getty Images

2012 Stats (with N.Y. Mets): 134 G, .263/.299/.504, 20 HR, 57 RBI, 52 R, 8-for-10 SB
He's coming off of a career season and is in line for a huge raise, but considering he made $1.1 million in 2012 and the glut of corner outfielders available, the high end of Hairston's earning power figures to be in the $3.5-to-4 million-per-year range, a feasible salary for any club.
An adequate defensive player, Hairston will likely have multiple suitors on the market—but not to the point where a bidding war drives his price way out of line.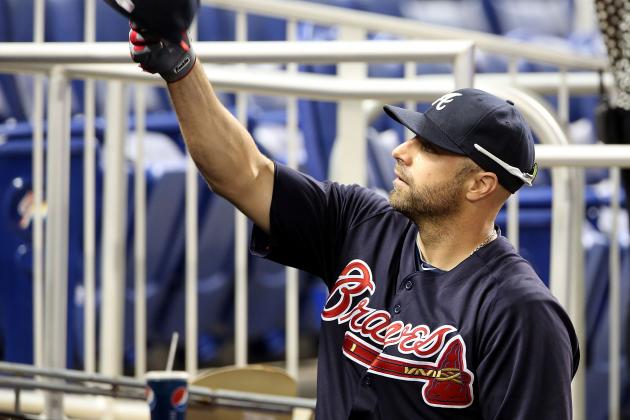 Marc Serota/Getty Images

2012 Stats (with Cubs/Braves): 119 G, .290/.337/.398, 3 HR, 20 RBI, 30 R, 2-for-4 SB
Reed Johnson is just a solid all-around outfielder, one who doesn't command much in the way of attention or salary.
Three times a .300 hitter, Johnson brings a patient approach at the plate and solid defense to any club at a price that doesn't break the bank. He earned $1.15 million in 2012 and figures to get a deal that pays him relatively the same in 2013.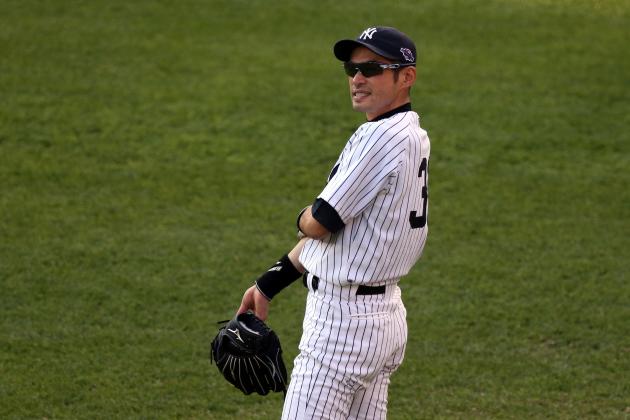 Bruce Bennett/Getty Images

2012 Stats (with Mariners/Yankees): 162 G, .283/.307/.390, 9 HR, 55 RBI, 77 R, 29-for-36 SB
You might be wondering how someone who is going to be as sought after as Ichiro could be considered a bargain, but he's going to sign for far less than he's worth, as I believe he proved during his time with the Yankees that he can still be an impact player on a daily basis.
There's no doubt that he's going to take a significant reduction in salary when you factor in his age and decline in production—the days of the $17 million salary he received in 2012 are long gone.
He's still capable enough to command from $8-to-10 million a season, yet he's going to wind up signing for far less, making him the bargain of the offseason.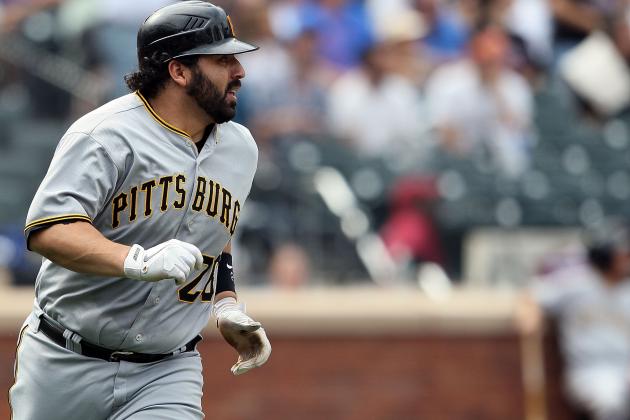 Alex Trautwig/Getty Images

2012 Stats (with Pirates): 104 G, .206/.283/.343, 11 HR, 31 RBI, 29 R, 0-for-0 SB
Of the catchers on the market this winter who can feasibly catch 100 games for a team, Rod Barajas is the best one who would fit into any team's budget.
Barajas offers little offensively other than some pop, but he's a capable defensive catcher and an experienced game-caller who can help bring a young pitching staff along.