Washington Redskins: 5 Expiring Contracts the Redskins Must Renew
Al Messerschmidt/Getty Images

Whether or not head coach Mike Shanahan is auditioning players for the 2013 season and beyond is anyone's guess. Still, it's worth noting that there are players on the roster auditioning for not just starting spots, but jobs altogether.
Even I said that the Redskins shouldn't give up on the 2012 campaign, but with the bye week among us, it is at least time to consider those on the team with contracts that expire at season's end.
Some of the names are certainly recognizable and don't serve much purpose for the team's future (e.g. Rex Grossman, Tanard Jackson), but there are also those that need to be back on the roster next year for the sake of success.
Here, we'll break down the players that the Redskins should re-sign before it's too late.
Begin Slideshow

»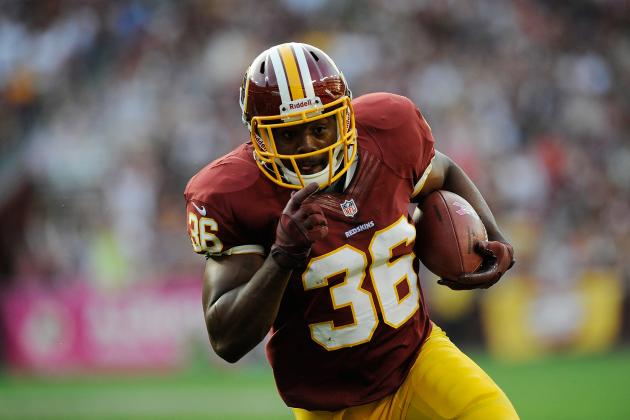 Patrick McDermott/Getty Images

Fullback isn't exactly a "sexy" position and Young doesn't have the name recognition on the offense of, say, Robert Griffin III, but he does have a place in this offense.
He has incredible speed for a fullback, running a 4.52 40-yard dash in the combine. That's probably because he wasn't picked to play fullback.
He was an undrafted free agent out of Villanova in 2009 that had hopes of entering the NFL as a linebacker, but has had good production in the Redskins backfield.
With the amount of designed runs from the quarterback position, including options that require a speedy lead blocker, Young fits the offense like a glove.
There won't be many opportunities to find another fullback that complements RGIII the way that Young does, and for that reason, the front office should re-sign him and he'll come at a reasonable price.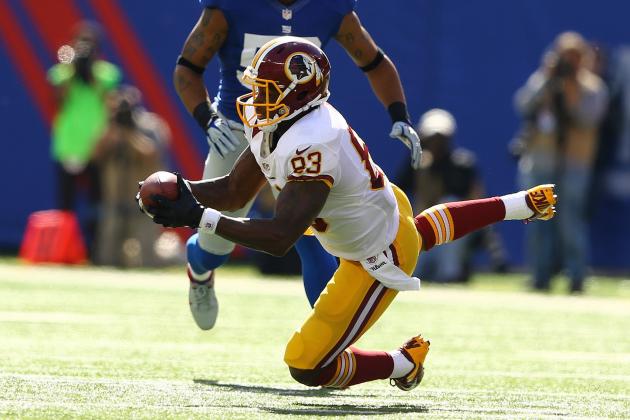 Al Bello/Getty Images

Before his season-ending ACL injury, Davis was on track for a fine season. At the time of his departure, he was the team's leader in receiving yards with 325.
He signed a one-year franchise contract prior to the 2012 season and should be able to be picked up long-term due to the injury. There's no doubt he will still be productive when he comes back.
Most people are very wary of signing a player coming off of a serious injury, but Davis is a solid part of the offense and the depth at tight end warrants a return for Davis in 2013 and beyond.
Undoubtedly, RGIII likes throwing to Davis, as he is a playmaker and should be able to find even more success if he and Pierre Garcon are healthy at the same time.
Justin K. Aller/Getty Images

If you have read my articles or have visited my profile before, you know I'm a fantasy football nerd. So it surprises me to have Logan Paulsen on this list, as I can recall laughing with some of my fellow fantasy nerds in the living room when Paulsen scored a touchdown last season.
He's come a long way since then and has been more than impressive filling in for the injured Fred Davis. As stated in the last slide, the depth at tight end isn't spectacular, which is why it's vital to have both Davis and Paulsen back next season.
As Davis's fill-in, Paulsen has gone for 76, 43 and 59 yards. That's the type of production you love to see out of any tight end, and especially for one that was expected to be nothing more than an extra body on the depth chart.
He has really grown on me and I can tell he's grown on the coaching staff and Robert Griffin as well. Even if Davis does find more money elsewhere, the Redskins could do a lot worse than Paulsen. At the right price, of course.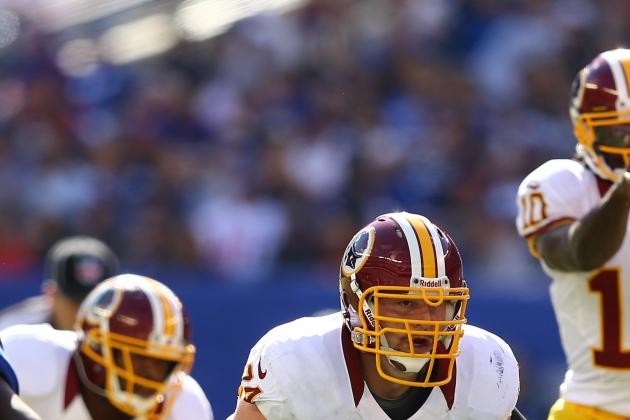 Al Bello/Getty Images

With the ever-unpredictable Jammal Brown expected to come back after being cleared to practice, it will be tough to see him start over Polumbus right away.
He has improved immensely this season and has proven that even if he's not a starter, he's a valuable piece on the depth chart.
We all know that offensive line has been a roller coaster for the Redskins in the past when it comes to injuries. I find it strange that the same five players have started on the line in every game this season, but that won't last forever.
With a liability like Brown, it's necessary to have Polumbus on the roster. Especially with his price tag. He's making just $700,000 in 2012 and should be able to be re-signed for just a slightly higher price.
He's given up 3.75 sacks this season, which could be a lot worse for someone that cheap.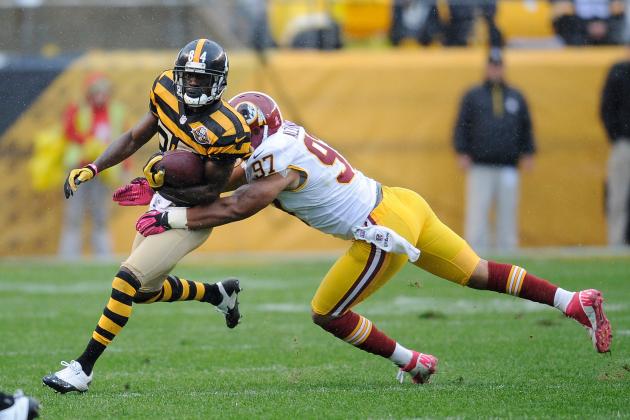 Joe Sargent/Getty Images

The way that Polumbus provides depth is nothing compared to Lorenzo Alexander. I suggested possible trades that the Redskins could do a while back and was darn near beheaded for saying that Alexander could be involved in that trade (since he's the only one that has any trade value).
At 29, he's not exactly a spring chicken, but does have many solid years in front of him. He's done everything he's been asked to do. He's played linebacker, defensive line, special teams—heck, I think he may have kicked an extra point at one juncture.
The point is, when you have a jack of all trades on your offense (especially one that makes under $1 million), you have to keep him around unless you can get a great trade out of him.
He's basically the (younger) Chris Cooley of the offense, doing more than necessary, working for cheap and bringing hard-nosed production.