Top 10 Drunken Arrests Committed by Infamous Athletes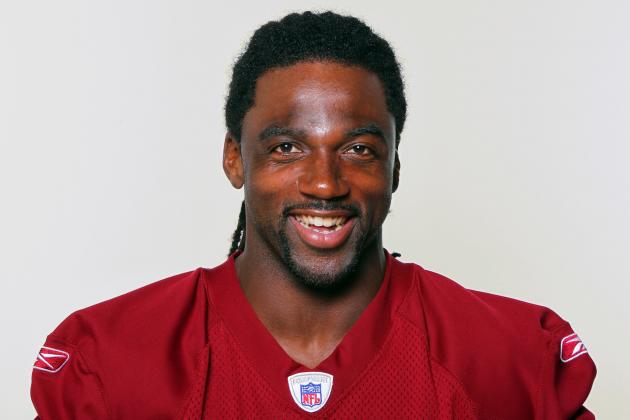 Handout/Getty Images

The monstrous list of athletes arrested for drunken atrocities has become a viral enterprise for pop culture, courtesy of social media outlets and attentive information seekers.
Ineptitude has become commonplace among professional athletes, so much so that most incidents involving outrageously intoxicated super-jocks are brushed off as irrelevant in the stratosphere that's known as the sports world.
However, there is no escaping this catalogue for those unfortunate enough to simultaneously sustain both superior athletic ability and utter stupidity.
The following slideshow details 10 of the worst atrocities committed by professional athletes.
Begin Slideshow

»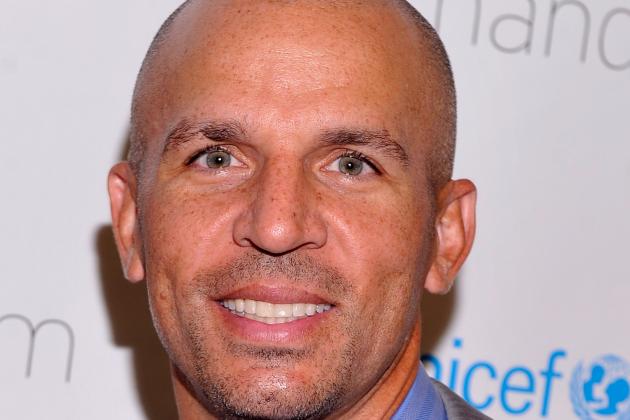 Stephen Lovekin/Getty Images

New York Knicks point guard Jason Kidd was arrested for driving while intoxicated after smashing his SUV into a street pole in the Hamptons on July 15, 2012.
The 39-year-old former superstar opted to slug down copious amounts of vodka after attending a charity function before opting to drive home.
Kidd never made it home that night.
Instead, he barreled his 2010 Cadillac Escalade into a telephone pole, suffering minor injuries. Kidd was transported to Southampton Hospital before dealing with police.
He pleaded not guilty to DWI allegations, despite having to be carried out of a night club before the drunken escapade took place.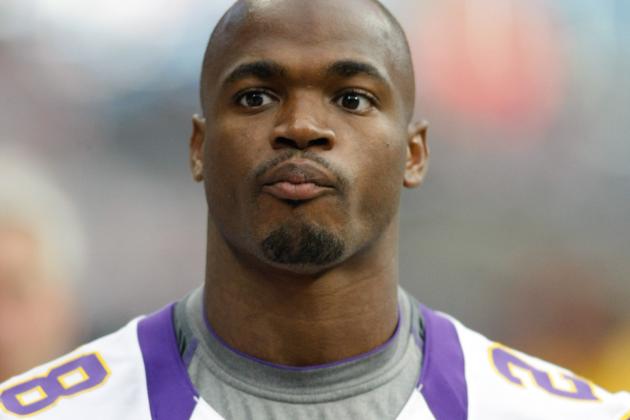 Brett Davis-US PRESSWIRE

Minnesota Vikings running back Adrian Peterson was arrested in July 2012 after failing to comply with a Houston bar owner's request to leave the establishment at closing time.
Peterson was smashed, allegedly shoving an off-duty police officer before then earning his arrest. The embattled running back claimed that a security guard had jumped on his back, causing the $36-million man to retaliate.
Peterson was appropriately booked at Houston city jail, where he casually posted the $1,000 bond before being released.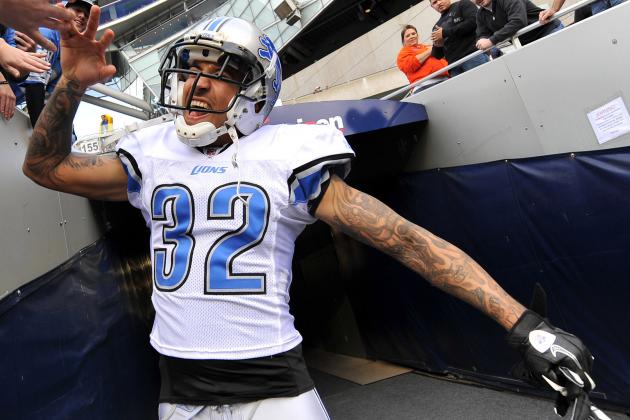 Mike DiNovo-US PRESSWIRE

NFL cornerback Aaron Berry was arrested on DUI charges on June 26, 2012 after committing "accidental damage to an unattended vehicle," according to ABC 7 Action News.
Berry proceeded to allude police officers, leaving the scene on foot before eventually refusing to concede to a Breathalyzer test.
Police in Harrisburg, Pennsylvania claimed that Berry slammed his vehicle into two parked cars even though the ruthless defensive back reportedly denied complying with officers.
The corruptible Aaron Berry was consequently taken into custody, a familiar reckoning for a repeat criminal.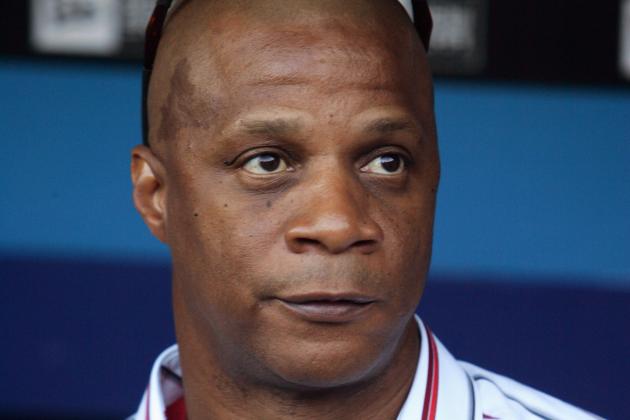 Jim McIsaac/Getty Images

Darryl Strawberry is perhaps more famous for his off-field antics than for his career as a professional baseball player.
Strawberry has been arrested and charged with possession of cocaine, soliciting sex, alluding house arrest, violating probation and tax evasion over the tenure of his career as a criminal.
The former slugger heightened his impressive profile as a hard-drinker and emphatic drug user by forcing himself into the limelight and making his life story a public entity in the 1995 Sports Illustrated special edition entitled "The Hard Price of Hard Living."
"Volatility" precisely describes Strawberry's rise to becoming one of the most infamous athletes in the history of professional sports.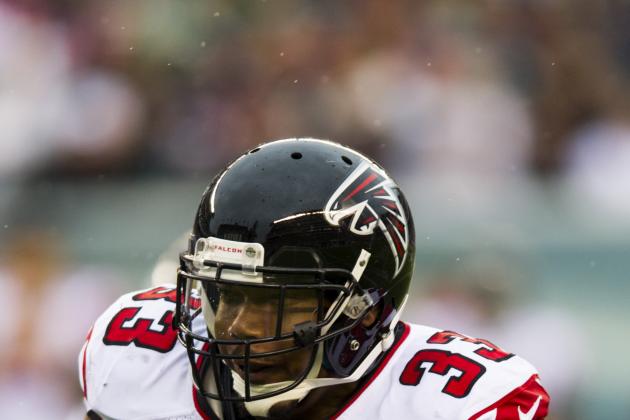 Howard Smith-US PRESSWIRE

Atlanta Falcons running back Michael Turner knows how to celebrate.
Turner aided his team to a 27-21 win over the Denver Broncos on Monday Night Football in Week 2 before then getting trashed in Gwinnett County, Georgia.
The $5-million man followed up his one touchdown performance with a DUI.
A county police officer approached Turner's black Audi R8 just before five in the morning on Sept. 18, 2012, pumping the gas pedal to speed up to the 30-year-old running back.
Turner exceeded the speed limit by 32 miles per hour, nearly reaching triple digits on the speedometer.
He was arrested and then booked at the county jail after failing a sobriety test. Turner posted over $2,000 bond after dwelling behind bars for two hours, reeking of alcohol and stinking of bad judgment.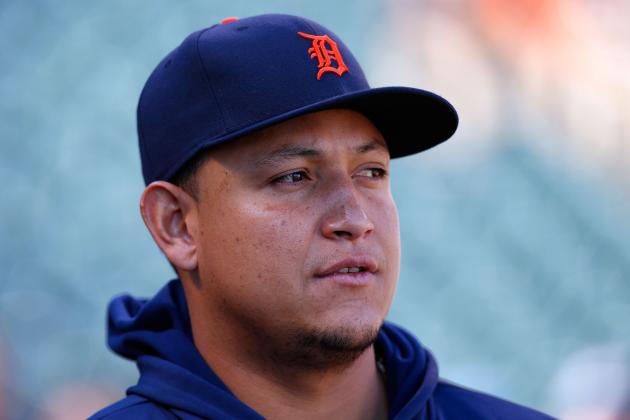 Jason O. Watson/Getty Images

Triple Crown winner Miguel Cabrera was arrested in 2011 for driving under the influence in St. Lucie County, Florida, during spring training.
The 28-year-old slugger had previously been known for his drinking-related issues.
Cabrera had been spotted pulled-over off a freeway approximately 110 miles southeast of the Detroit Tigers' training facility in Lakeland.
A deputy sheriff veered off the road to provide aid to Cabrera, whose car was smoking, and it became obvious upon arrival that the slugging third baseman had been operating his vehicle while under the influence of alcohol.
Cabrera slurred his words while swigging scotch point-blank in front of the deputy before then refusing to cooperate, causing more deputies to arrive on the scene out of necessity to subdue the drunken slugger.
He busted out into a full-blown ego-trip, taunting the deputies while begging them to acknowledge his fame and fortune before eventually falling to the ground after being kneed in the thigh.
Cabrera paid $1,350 bond and was released the following morning.
Video footage of Cabrera's DUI stop can be seen here.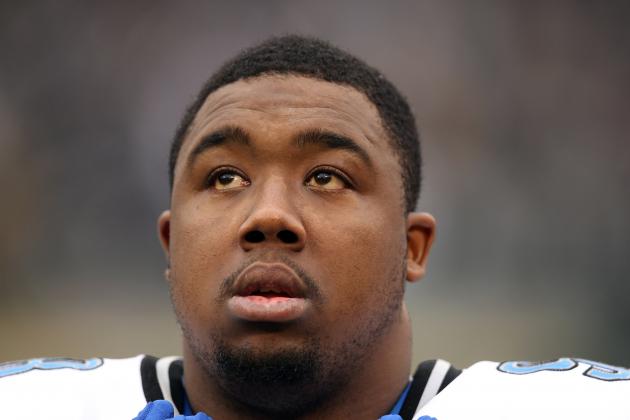 Ezra Shaw/Getty Images

Criminal action is commonplace for professional athletes who play their home games in Detroit.
Lions defensive tackle Nick Fairley was arrested in Alabama for drunk driving and alluding police in the spring of 2012.
It was the second time in as many months that Fairley had been handcuffed and jailed.
The 24-year-old was allegedly speeding over 100 miles per hour in his Cadillac Escalade before being spotted by state troopers outside of unincorporated Mobile County.
Fairley was arrested without resistance, but did initially refuse to pull over.
He tacked on new charges to his record after being arrested for possession of marijuana one month prior.
Fairley was reckless and out of control in performing his drunken escapade, failing to effectively allude state troopers.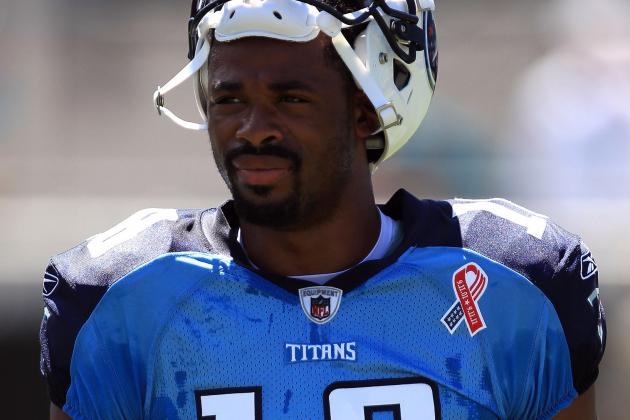 Streeter Lecka/Getty Images

Tennessee Titans wide receiver Kenny Britt added drunk driving to his stout criminal record in July of 2012.
Britt's tenuous list of illegal activity includes traffic warrants, driving without a license, bar fights and a car chase.
The troubled receiver was attempting to gain access into Fort Campbell when he was taken into custody for suspicion of driving while intoxicated.
The Star-Ledger-US PRESSWIRE

Boxing-legend-turned-movie-star Mike Tyson claims to have escaped a potential DUI charge while high on cocaine in an unreported incident.
Tyson made his "confession" on Conan in April of 2012, emphasizing the seeming fact that he was let go by police because they were fans of his.
He told the night-show host that he didn't have identification on him, but was never asked to present the officers with ID.
Tyson added that police aided him in reaching his destination, a so-called "drug house."
The heavyweight champion was charged with felony drug possession and DUI in 2007, pleading guilty in admitting his illegal action.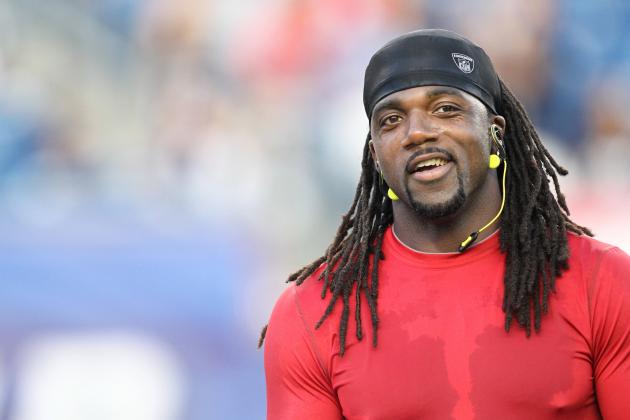 Mark L. Baer-US PRESSWIRE

The most daunting drunken arrest committed by a professional athlete happened in 2009 when should-be former NFL receiver Donte Stallworth killed 59-year-old Mario Reyes while driving under the influence in Florida.
Stallworth reportedly had a .126 blood alcohol level after the heinous act took place.
He claimed to be "grief-stricken" by his disturbing actions, so much so that he paid a hefty load of cash to the Reyes family in a financial settlement.
At the time, Stallworth was signed up for seven years and $35 million to play for the Cleveland Browns.
"I can only repeat this message over and over: If you are going to drink, don't drive," exclaimed Stallworth in an official statement.
He plead guilty to DUI manslaughter, serving just 30 days in jail.