Goodbye, Kevin Durant and LeBron James: 4 Reasons to Hate NBA League Pass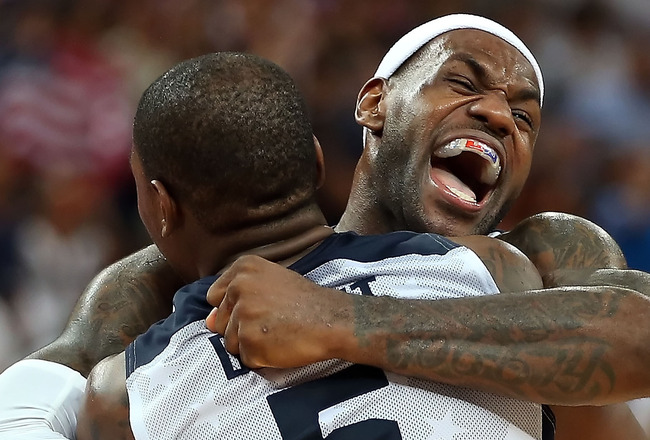 LeBron and Durant in happier days
Christian Petersen/Getty Images
I had high hopes for NBA League Pass, the digital subscription that was marketed as being a great way to watch the Association directly on my computer. After all, I had shut down my television service (sorry, Chuck; sorry, Ernie) and had great success with the NFL's Game Rewind subscription service, where I could watch every league game after the last broadcast of the day was completed, with complete season archives.
I signed up for NBA League Pass Broadband's Choice option (for five payments of $28.99/month), where you select five teams to follow. And then the fun started...but it wasn't high-flyin', in-your-face-jammin', threes-rainin'-from-downtown fun.
In fact, it was no fun at all. Click through to see why.
Welcome to My Blackout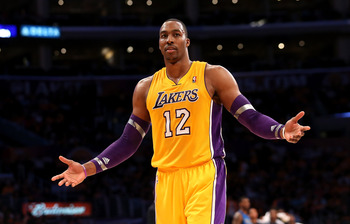 Excuse me, but WHY can't I watch Dwight Howard?
Stephen Dunn/Getty Images
"Follow Your Favorite Teams," trumpets the League Pass sign-up page. "Watch Live Games," with a "Full Season On-Demand Archive," it adds.
So I signed up for the Lakers, Thunder, Heat, Knicks and my hometown Portland Trail Blazers.
And then, on the first day of the season, when I found out that I couldn't in fact watch any of those teams' games, I was referred to the fine print:
"Nationally and locally televised games are subject to blackouts."
They don't mention that the blackouts are in perpetuity, so that any games that were televised by TNT, ESPN or NBA TV will never be available to Broadband customers. If one of the teams that you chose was televised by one of those outlets, the best you'll ever get on your Broadband account is an audio-only version of the game. Even in the archives.
And guess which teams are on TV most of the time, and thus are rarely available to Broadband customers:
The Lakers, Thunder, Heat and Knicks.
That meant that as many as 75 percent of the games for which I'd signed up were going to be blacked out.
Wish I'd known that in advance, but not even the fine print tells you how many of your teams' games will be lost forever to blackouts.
Say Goodbye to the Hometown Five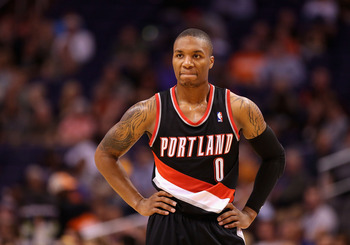 Damian who? I'll never know.
Christian Petersen/Getty Images
The blackout rule gets even more ornery when you choose your local team, as I did with the Portland Trail Blazers. Virtually all of the Blazers' games are televised on some form of local or national television, ensuring that virtually none of their games were available on my League Pass Broadband account.
This meant that 20 percent of the games that I had chosen and paid for were automatically blacked out. Might have been nice to know that in advance before I purchased the package, huh?
The League Pass Broadband fine print cabbage suggests that "some" of your teams' games might be restricted from viewing. I think there's quite a difference between "some" and "all."
I heard that new kid Damian Lillard is doing a pretty good job as the Blazers point guard. And LaMarcus Aldridge and Nicolas Batum have started the season strong.
Wish I could have seen it for myself with the League Pass that I bought.
Brutal Customer Service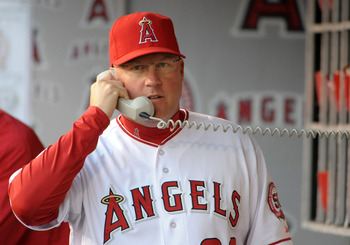 Is there anyone out there?
Kirby Lee-US PRESSWIRE
Fixing the problem of my teams all being blacked out would be easy, right? I'd just ask customer service to allow me to change my team choices.
But customer service for NBA League Pass is a scary black hole. Go on their help page and they offer Live Chat with a CSR—from 6 p.m. to 11 p.m. ET on weekdays. I tried it...
...and tried it again...
...and just for fun, tried it six times to see what would happen. Five of those times I was put into a queue ("You are number 49 for service"), waited a full 20 minutes, and before I was ever connected with a CSR, the program gave me a message that I should try back within the stated hours, and was then logged off.
I was always within the stated hours.
On the sixth try I was connected to a CSR who scolded me about not reading the blackout fine print better, told me that you could never change your teams once you signed up for them, and would refer my problem to a higher level of support.
I'm still waiting to hear back from them.
Similarly, instead of waiting for a CSR, you can submit a ticket with an inquiry about your problem. I've submitted three, and two of them were never answered.
With customer support like that, you'd better hope you never have an issue with your League Pass account.
Technical Glitches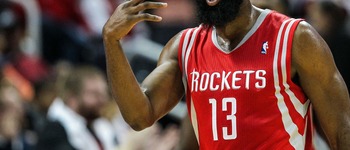 Half a beard is better than none.
Daniel Shirey-US PRESSWIRE
The viewing platform promised by NBA League Pass includes game-in-game video, multiple screens to watch different games (if in fact, you were able to get any games) and DVR Functionality. And of course, like any streamed video, you could expand the screen to a full-screen size for your laptop or monitor.
They are utilizing a technology called Octoshape Streaming Services, which offers all of those options. And in fact, the first couple of times that I clicked up my League Pass screen, I was able to use those functions on the few games that I was actually able to access.
But then suddenly and without warning, the Octoshape disappeared and I was left with a three-quarter screen image that could never be expanded to full-screen. Gone were the four-in-one capability, the picture-in-picture view and the DVR-like buttons.
I tried reloading Octoshape on my computer. Still no change in the League Pass screen.
And then I tried to contact Customer Service. And like a Dean Smith Four Corners offense stall, I'm still waiting...and waiting...and waiting.
Bottom line: NBA League Pass just has too many glitches and too little support to make it worth buying.
Or as Mr. Mutombo might say:
"No, no, no, no no."
In my neighborhood we have another saying: Get that outta here.
Keep Reading