The 10 Biggest Showboaters in MMA History
Mark J. Rebilas-US PRESSWIRE

The definition of showboating is when a person will do something flashy before actually achieving his or her goal.
In MMA, fighters showboat in their entrances with Jason "Mayhem" Miller and Phil Baroni as perfect examples.
You also see it in the cage with taunting and doing Muhammad Ali-like movements with guys like an Anderson Silva and Nick and Nate Diaz.
Some of the best at this are MMA pioneers, current world champions.
Now let's look through the list of the 10 biggest showboaters in MMA history.
Begin Slideshow

»
Great way to start at No. 10 and wanted to start old school. You cannot get more old school than Genki Sudo.
Sudo fought three times in the UFC from 2002 to 2004 where he went 2-1 in the organization. The Japanese native fought mainly in Japan for promotions like Pancrase, Hero's and K-1.
What puts Sudo on this list are entrances to the cage and backwards fighting style.
In his 2005 bout with Kid Yamamoto at K-1 Dynamite, Sudo comes down in a scooter—wearing a mask—and joins some ladies dancing in kimonos.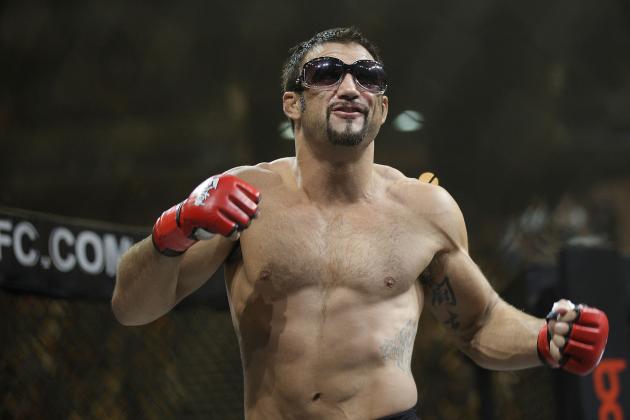 Suhaimi Abdullah/Getty Images

People might be wondering how the man known as "The New York Badass" would make this list. Baroni has a career record of 15-15, with a 3-7 UFC record.
Baroni, a UFC and Pride veteran, is better known for trash-talking and showboating than for fighting skills.
You look at the feud he had with Frank Shamrock, where they got into a war of words with each other after Shamrock defeated Renzo Gracie.
Then you look at the entrances where Baroni came out with big, bombastic sunglasses with the Ric Flair-like robe and strut to the ring.
Then to top it all off, after defeating Dave Menne at UFC 39, Baroni jumped onto the top of the cage, flexed like he was Hulk Hogan and then—Muhammad Ali style—said he was the best ever.
When you think showboaters, Frank Shamrock wouldn't be a person that would come to mind. The former UFC and Strkeforce champion had a storied career, as he fought from 1994-2009 and is now a commentator on Showtime.
For you MMA hardcores, you will remember Shamrock's legendary feud with Bas Rutten in the Pancrase promotion with Rutten winning two of the three fights. But the third fight is what people remember the most due to Shamrock making faces and mocking Rutten as they were battling for leglocks. Shamrock was trying to get Rutten to punch him, but punches in Pancrase were illegal.
After repeatedly getting mocked, Rutten finally couldn't take it anymore and punched Shamrock in the head and received a red card. Shamrock might have won the mental battle, but Rutten won the war.
For the new fans out there, you have a better chance of remembering the feud Shamrock had with Phil Baroni. Shamrock and Baroni got into heated words after Shamrock defeated Cesar Gracie at a Strikeforce event in 2006.
The two then had choice words for each other with a YouTube video war, which culminated in their fight for the inaugural Strikeforce middleweight championship in June of 2007.
Shamrock won the fight in the second round via submission due to rear naked choke. Shamrock was criticized for pushing an unconscious Phil Baroni off him using his leg rather than allowing the referee to pull Phil off Frank. In a post-fight interview question regarding the incident, Shamrock stated that "[Phil] was heavy on top of me...he was squishing the life out of me...he was laying on my leg and on my chest...that's it. And I thought it looked better on camera."
Jason "Mayhem" Miller is more known for his personality than his fighting prowess. Miller hosted the show Bully Beatdown on MTV, which showed the world on his dynamic personality on bigger stage.
But for the fight fan, Miller is known for wearing his fancy pants and elaborate ring entrances, where he would walk down to the cage doing a gimmick and then dance down to the cage with women to the side of him.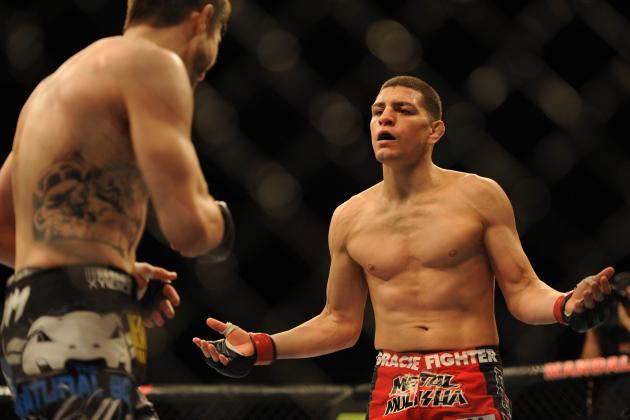 Kelvin Kuo-US PRESSWIRE

You see the name Nick Diaz in the title. That's all you need to know.
The Stockton, California native always feels he has that chip on his shoulder in and out of the cage—whether it's taunting his opponent to engage in a slugfest or giving them the Stockton slap.
The name of the game for Diaz is using his boxing to push the pace, his relentless cardio and trying to break you down mentally with that pace or even giving you the middle finger.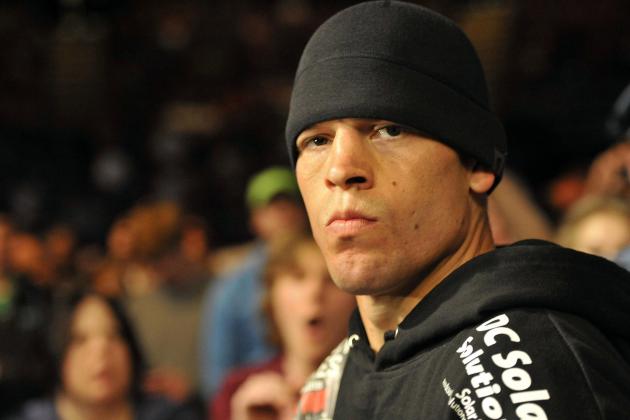 Joe Camporeale-US PRESSWIRE

You can't have one Diaz brother and not include the other.
The younger Diaz brother and you can make the case as the better fighter takes showboating to a different level than his big brother.
He does the middle finger like Nick, but what makes Nate unique is that he taunts fighters when he has them in submissions—it's the ultimate slap to the face of the opponent.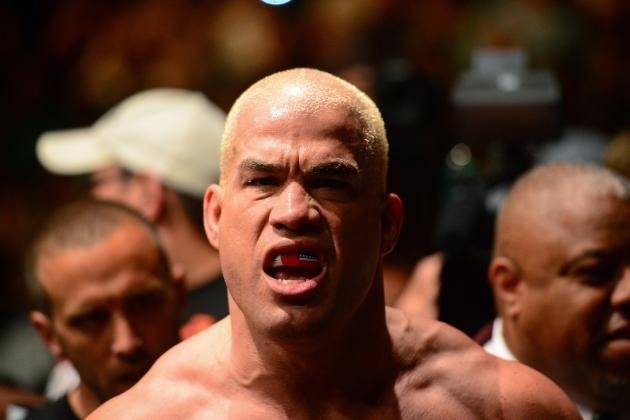 Mark J. Rebilas-US PRESSWIRE

When you talk about showboating in MMA, a lot of people say it started with Tito Ortiz.
The UFC Hall of Famer and the longest reigning UFC Light Heavyweight exuded confidence unheard of at that time in MMA.
He's known for skipping to the cage with a Mexican-American flag, finishing a fight and doing the gravedigger in the cage, and giving fighters like Ken Shamrock and Chuck Liddell the middle finger.
That, ladies and gentlemen, is showboating. That is Tito Ortiz.
Valerie Macon/Getty Images

Here in the United States, people say Shinya Aoki is overrated due to his 1-2 record, but everywhere else in the world, he is a rock star.
Aoki is formerly of Dream and Shooto. He's a submission ace who has won an astounding 20 times via submission out of 31 victories.
But Aoki has a very distinct personality. Yes, he wears horrific spandex shorts when he fights, but also has that killer instinct you wouldn't expect.
In 2009 at a Dream event where he defeated SRC champion Mizuto Hirata, Aoki locked in a hammerlock to submit Hirata. You think "OK, Aoki wins." To add fuel to the fire, Aoki gets up, yells at Hirata and gives him the middle finger to tell Hirata he is No. 1.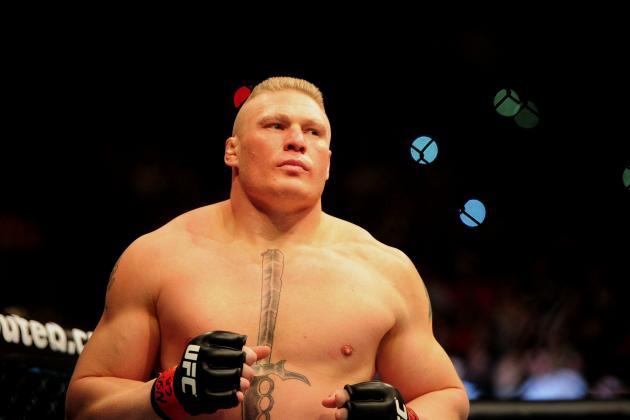 Mark J. Rebilas-US PRESSWIRE

This was the probably the easiest person to put on the list.
Before he came into the UFC, Lesnar was a former WWE champion, which you have to have that mentality of putting on a show.
Lesnar definitely brought that personality into the UFC in his first victory over Heath Herring at UFC 87 in August of 2008. With about five seconds left in the fight and Lesnar on Herring's back, he rode Herring's back like a horse with the lasso gesture, got up, laughed and pointed in Herring's face.
Then at UFC 100 in 2009 in his title unification bout against Frank Mir, after Lesnar dominating Mir and winning by TKO in the second round, Lesnar got up, walked over to Mir, got in his face and started talking trash to Mir. Security had to pull him away and with the crowd booing very loudly, Lesnar walked around the cage and gave them not one, but two middle fingers.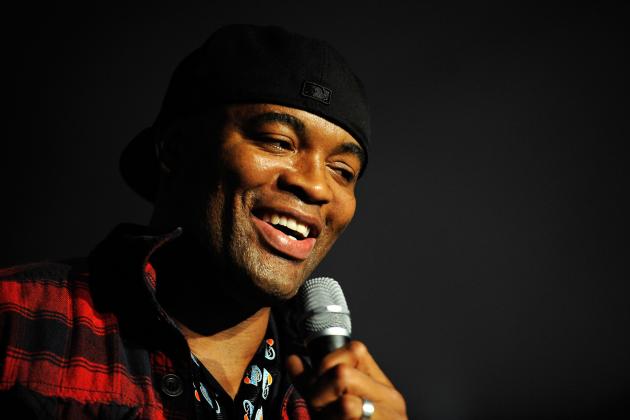 Rainier Ehrhardt/Getty Images

Anderson Silva is without a doubt pound for pound the best fighter in the world today and some make the case that he's the greatest of all time.
You wouldn't think, with those achievements, showboating would be necessary. Think again.
When you are by far better than everyone else, you tend to get bored.
You look at Silva's fights with Forrest Griffin, Demian Maia and more recently Stephan Bonnar, he would juke and jive like Muhammad Ali and try to goat them to try and hit him.
But they could not, with Silva peppering them with stiff jabs and in the case of Griffin, finishing them.
You can follow me on Twitter @fightclubchi.