5 NBA Rookies Who Will Never Reach Their Full Potential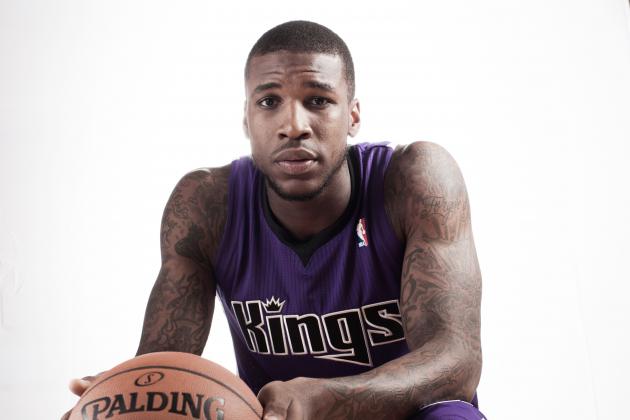 Nick Laham/Getty Images

Each NBA draft class is filled with players who will never reach their full potential.
A player's production, mixed with where he was taken in the draft, determines whether or not he's a bust.
For example, if Kwame Brown were taken with the No. 21 pick in 2001, he would not be considered a bust. Brown, taken first overall, is in his 12th season, and he has put up very average numbers.
The players on this list will be more along the lines of Brown. This doesn't mean they will be out of the NBA in a few seasons, but their careers will be considered disappointing because they'll never reach their pre-draft potential.
Begin Slideshow

»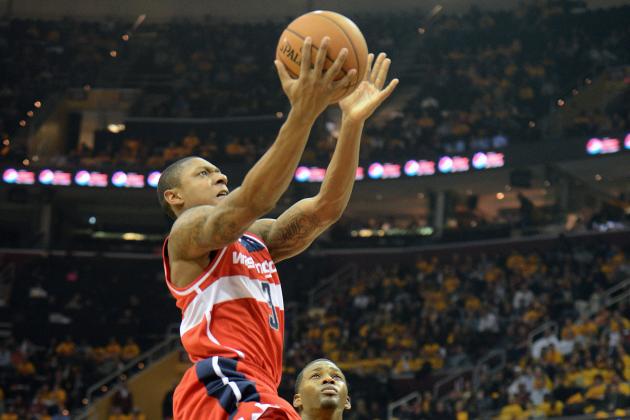 Jason Miller/Getty Images

Coming out of the University of Florida, Bradley Beal was compared to a young Ray Allen out of UConn. While Beal is definitely no Allen, he's definitely not a bust.
Beal started the season struggling, but he's been improving. In a loss to the Milwaukee Bucks on Friday night, Beal had his best game as a professional, scoring 22 points while shooting 50 percent from the field.
Beal will go on to have a productive NBA career, but will it be enough to live up to his No. 3 draft status? Doubtful. What if he ends up being a worse player than Dion Waiters, a legitimate possibility considering the wonderful start he's gotten off to.
The Wizards are putting a lot of pressure on Beal to be the second fiddle behind John Wall. It's still early, but it's not a definite that Beal can be that guy.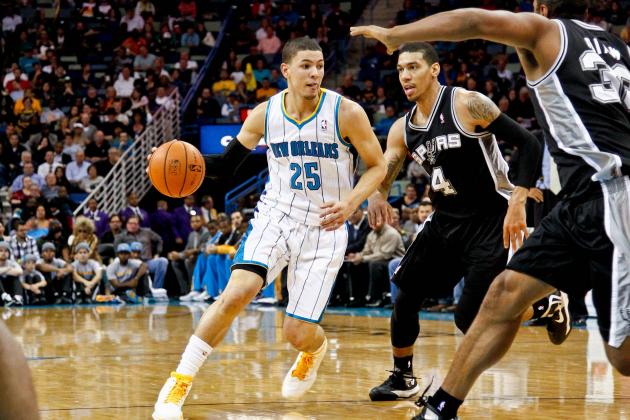 Derick E. Hingle-US PRESSWIRE

Austin Rivers probably could have used another year in college. His body is not ready for the NBA game, and his jump shot has shown no consistency whatsoever.
Rivers, drafted No. 10 overall, was the icing on the cake that is Anthony Davis. While Davis is the New Orleans Hornets' meal ticket, Rivers was expected to add some instant offense. He still has a long way to go before he will become a reliable offensive option.
One thing that will help Rivers' development is the fact the Hornets roster doesn't have any player who will take minutes away from him. When Rivers is healthy, he's the Hornets' starting shooting guard.
Over time, Rivers will find his NBA niche. Unfortunately, that may not be a starting role in the NBA. A role Rivers could excel in is coming off the bench.
Still, when you draft a player No. 10, you hope he can be a little better than a bench player.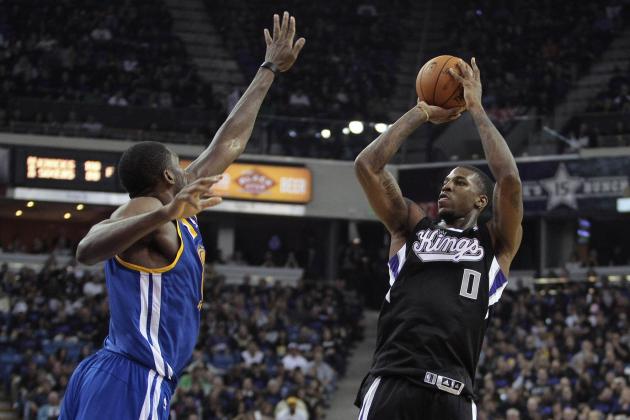 Kelley L Cox-US PRESSWIRE

The worst thing that could have happened to Thomas Robinson in the 2012 draft happened to him. He was drafted by the Sacramento Kings, one of the worst professional franchises in any sports league.
The Kings have been terrible at developing their draft talent. In 2009, the Kings drafted Tyreke Evans with the No. 4 overall pick. Evans went on to win the Rookie of the Year award and has done very little since. In fact, you can make a case Evans has gotten worse each season.
DeMarcus Cousins may turn into a great player, but he's not there yet. Then, of course, there's Jimmer Fredette, who's playing an average of eight minutes per game and may be out of the NBA in two years.
Robinson will miss one more game due to the vicious elbow he threw at Jonas Jerebko. In the five games Robinson has played, he's averaging 4.4 points and 3.6 rebounds. Not exactly the kind of production you would like to see from your No. 5 pick.
Robinson clearly has talent and the athletic skills to become a good NBA player, but will he be able to do it in Sacramento? If Robinson is ever going to reach his full potential, it may not be with the Kings.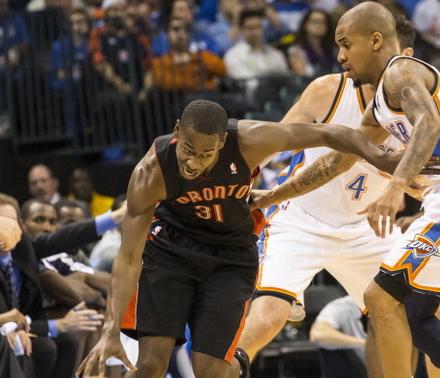 Shane Bevel/Getty Images

The Toronto Raptors may have reached when they took Terrence Ross with the No. 8 pick in the draft.
In the four games Ross has played in, he's averaging 3.5 points and shooting 37 percent from the field. One has to wonder if Ross will ever validate his No. 8 draft spot. Ross was a good player in college, but he never showed the ability to play at a high level consistently.
It will be tough for Ross to live up to his high draft billing.
Shooting guard has become a tough position to play in the NBA. It's been a popular move as of late to bring offensive shooting guards off the bench and start defensive-minded guards in their place. Look at the Oklahoma City Thunder when they started Thabo Sefolosha over James Harden or the Los Angeles Clippers now starting Willie Green over Jamal Crawford.
Like Austin Rivers, Ross could excel in leading a fiery second team of reserves. To validate his draft spot, Ross is going to need to bulk up and learn how to knock down his jump shot on a more consistent basis.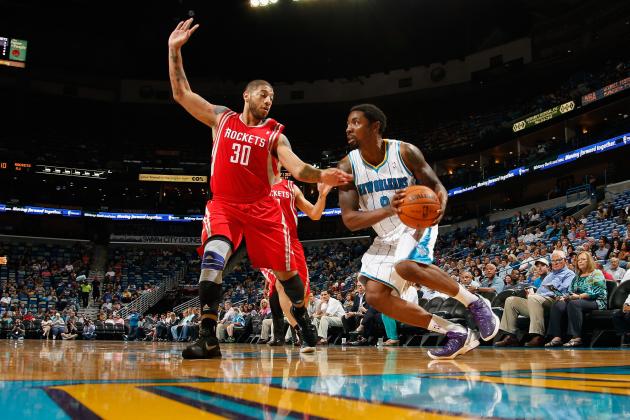 Chris Graythen/Getty Images

Royce White has yet to play in an NBA game. It also doesn't look like White is going to break into the Houston Rockets rotation anytime soon.
White made headlines before the start of the season due to his anxiety disorder and his unique travel plans. Lately, White has also been dealing with migraines. He's been inactive for the Rockets' last two games.
The beginning of White's career has not gone as planned. Some of that disappointment may have to do with the Rockets picking him with the No. 16 pick. White's draft status was all over the map due to his off-the-court issues and unique playing style.
White has to overcome some serious challenges before he can enjoy a long NBA career, but his biggest challenge may just be getting on the court.