Chargers vs. Buccaneers: Keys to the Game for Tampa Bay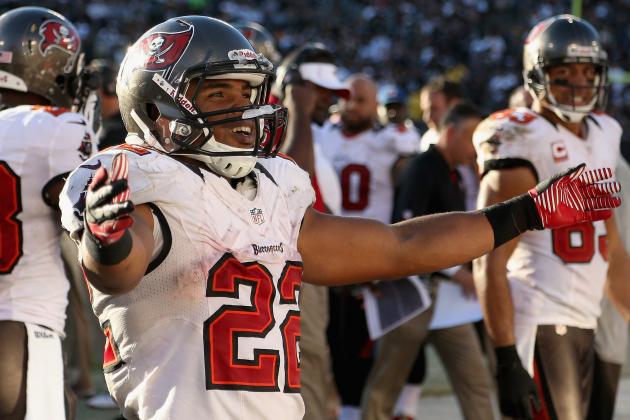 Ezra Shaw/Getty Images

The San Diego Chargers and Tampa Bay Buccaneers will square off in Tampa in a matchup between two 4-4 teams heading in opposite directions.
San Diego comes in having lost three of its last four, while the Bucs have won three of their last four.
Sunday's game will not only serve as the kickoff of the second halves of their respective seasons, but perhaps just as importantly, the start of their quests for postseason viability.
For the Chargers, the task at hand is simple: beat a Tampa Bay team whose four victories have come at the expense of teams with a combined win-loss record of 11-22.
The Bucs' four losses have been against teams that are a combined 15-19.
Meanwhile, the Bucs take on a San Diego team that has struggled in the second quarter of its schedule, having lost to the New Orleans Saints, Denver Broncos and Cleveland Browns over the last month.
With that in mind, here are the keys to the game for the Bucs in their chase for their fifth victory.
Begin Slideshow

»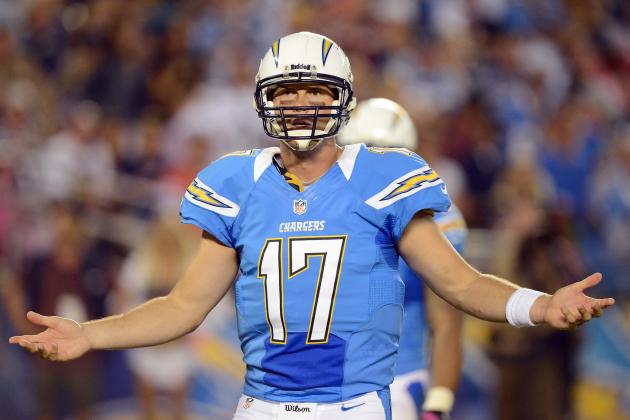 Harry How/Getty Images

Turnovers have been the bane of San Diego's season thus far.
In their four losses, the Chargers turned the ball over a combined 13 times and had a turnover ratio of minus-eight. Conversely, in their four wins, they committed just four turnovers, with a turnover ratio of plus-eight.
In other words, for the Bucs to be successful, they must win the turnover battle on Sunday. On the season, the Bucs have a turnover ratio of plus-nine, which is the fifth best in the NFL.
The Bucs' positive ratio is evidence that head coach Greg Schiano's philosophy of protecting the football has sunk in with his young team. Starting with his quarterback.
Josh Freeman has only thrown five interceptions, which is a far cry from the 22 he threw last season. Free is clearly making better decisions and has been helped tremendously by the addition of free-agent receiver Vincent Jackson.
Not to mention the emergence of a potent rushing attack, led by rookie running back Doug Martin.
Nonetheless, the Bucs have to continue to protect the ball, while also forcing a few turnovers on defense, if they want to increase their chances for success versus San Diego.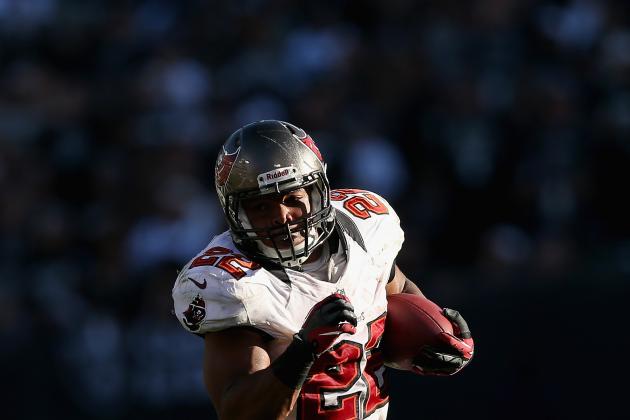 Ezra Shaw/Getty Images

The Bucs will look to the legs of the NFL's hottest back, Doug Martin, who has rushed for 386 yards and five touchdowns over the last two games.
The rookie from Boise State is third in the NFL with 794 rushing yards, trailing only Marshawn Lynch (881) and Adrian Peterson (957).
There are genuine concerns that the Bucs are possibly overusing the services of Martin, who is on pace for 308 rushing attempts. Bear in mind, only two backs tallied more than 300 carries last season: Michael Turner (301) and Maurice Jones-Drew (343).
In any event, there is no doubt that the Chargers have specifically game-planned around slowing down the red-hot rookie.
San Diego boasts the fourth-best rush defense, allowing just 84 yards per game this season. In fact, only Trent Richardson has topped the 100-yard mark on the ground versus San Diego this season.
Furthermore, the Chargers have allowed just four rushing touchdowns this season.
However, establishing Martin would allow Freeman and the passing offense to take shots downfield and possibly exploit a Chargers defense hell-bent on stopping the "Muscle Hamster."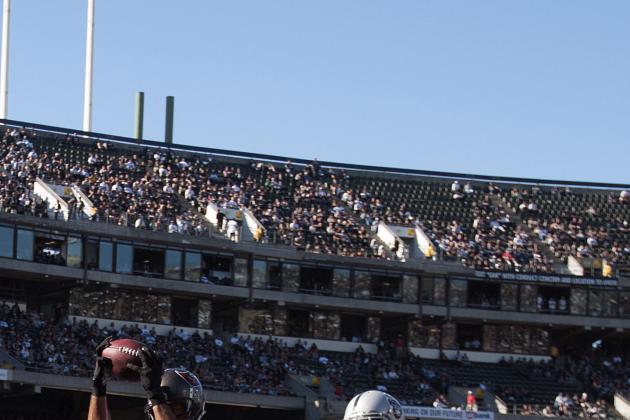 Ed Szczepanski-US PRESSWIRE

It will be difficult for the Bucs to move down the field against a very poised and battle-tested Chargers defense that is allowing only 41 percent of third-down conversion attempts and just 19.6 points per game.
Unlike Tampa Bay, which has allowed 38 plays of 20-plus yards through the air, San Diego has given up just 21 such plays, including a mere five that have gone for 40-plus yards. The Bucs have allowed eight to go for more than 40 yards.
However, the Bucs come in riding a wave of confidence, particularly on offense.
Josh Freeman has thrown for 1,257 yards, 11 touchdowns and only one interception over the last four games. Compare that to the 790 yards, five touchdowns and four interceptions Freeman threw for during the first four games of the season.
Receiver Vincent Jackson will face his former team for the first time, and you can bet V-Jax would love nothing more than to show his old team what it's missing out on.
Jackson has already hauled in 31 passes for 710 yards and six TDs in his first half-season with the Bucs.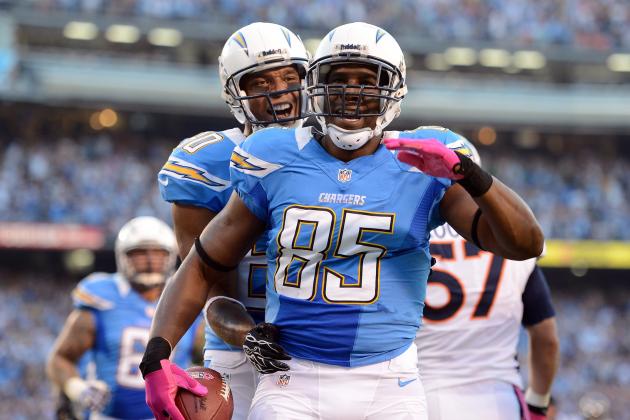 Harry How/Getty Images

Tampa Bay has shown itself to be aggressive in its pursuit of quarterbacks, often dialing up blitz after blitz to make up for the lack of a natural pass rush by its defensive line.
However, the decision to send defensive backs and linebackers after the quarterback has backfired on numerous occasions, as the Bucs secondary has been victimized time and time again.
The Bucs have sacked opposing quarterbacks a paltry 13 times this season, led by defensive end Michael Bennett, who has accounted for six of those sacks.
The Chargers have allowed Philip Rivers to be sacked 20 times this season, including 11 times over the last four games.
The need for an effective pass rush is obvious, as the Bucs pass defense has allowed a league-worst 321.1 yards per game, including allowing two quarterbacks—Eli Manning and Carson Palmer—to throw for 510 and 414 yards, respectively, against them.
While Rivers has struggled this season (12 TDs, 10 INTs), he is more than capable of putting up big numbers if given the time in the pocket to do so.
The Bucs have to get to Rivers to not only increase their chances for turnovers, but to prevent him from dissecting their defense.
Stay up to date on the latest Bucs news and more by following J.J. on Twitter. You can also "like" him on Facebook or drop him a line at BRJJRodriguez@gmail.com