5 Things LeBron James Must Do to Stay Atop the NBA in 2012-13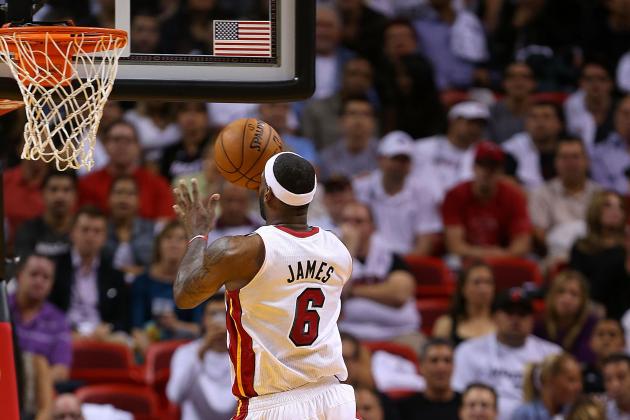 Mike Ehrmann/Getty Images

LeBron James earned his current position atop the NBA universe last season. We tried handing him that title for a few years prior, but he never actually broke through.
Last season he did, however, going wire to wire as the league's MVP and capping that off with an NBA championship. He elevated his game in the postseason and now has a new ring in his jewelry rotation because of it.
As the 2012-13 campaign gets underway, James is showing no signs of slowing down.
But in order to stay atop the NBA this season, he has to keep playing like the league's best player. He doesn't necessarily have to win his fourth MVP award, but his name must remain in that conversation.
LeBron will also need to carry over his fourth-quarter dominance from a season ago and continue to excel as the Miami Heat's primary option offensively.
This, of course, along with winning his second NBA championship.
Begin Slideshow

»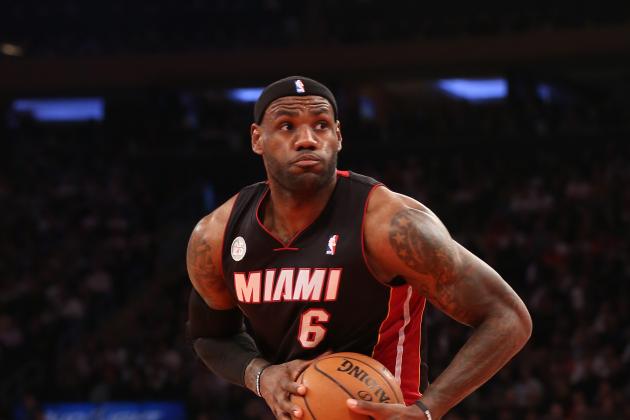 Nick Laham/Getty Images

For the LeBron James brand to remain the standard of greatness in the NBA, he needs to win his second championship this season.
This is as obvious as it is imperative.
It seems that LeBron has finally broken through. The burden of never having won a championship before may have been too much for him to carry at times. Whether that's true or not, the floodgates do appear to be wide open right now.
He won't win the seven or eight titles he was talking about upon arriving in Miami, but he certainly could end up with three or four. In order to get there, though, he needs No. 2 first.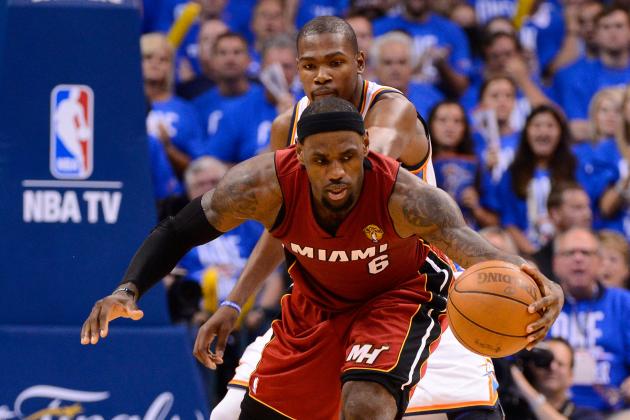 Ronald Martinez/Getty Images

Dominating the fourth quarter was a relatively new development for LeBron last season. His ability to come up "clutch" down the stretch had been previously questioned—with good reason.
Last season, though, James finished among the NBA's leaders in PER during the fourth quarter.
I think that clutch thing is dead now as a result. Or at least the NBA world has collectively agreed that maybe LeBron wasn't clutch in the past but he will be moving forward.
James closed out games during the regular season by scoring over 15 points during the final period multiple times. Then, in June, he closed out the Oklahoma City Thunder when it mattered most.
He needs to be at his best during those same critical moments again this season.
Mike Ehrmann/Getty Images

LeBron doesn't need to lead the league in scoring to remain atop the NBA this season.
He doesn't need to average a triple-double or even post a career high in one statistical category either.
But for James to hold onto his No. 1 spot, he needs to finish at or around his career averages in points, rebounds and assists.
This would mean finishing with a statistical line that reads 27 points, six assists and six rebounds.
His career averages are 27.6 points, 6.9 assists and 7.2 rebounds—last year he won the MVP by going for 27.1, 6.2 and 7.9, respectively.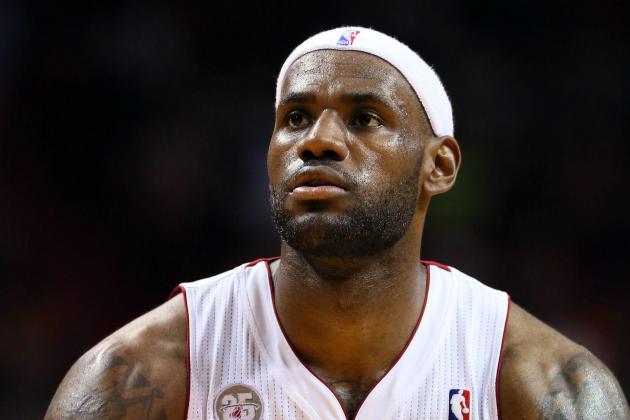 Robert Mayer-US PRESSWIRE

LeBron James led the Miami Heat in scoring, rebounding and assists last year.
He doesn't need to do that again, but he must continue to be his team's primary option offensively to stay atop the NBA this season.
More than leading the Heat in scoring or assists—or some combination of both—the Heat offense simply has to keep going through James.
So long as it does, LeBron will put the numbers up necessary to justify his current position.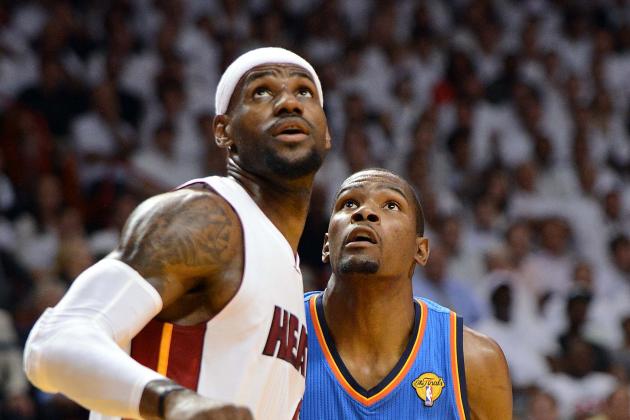 Steve Mitchell-US PRESSWIRE

In order for LeBron to stay atop the NBA this season, he needs to remain relevant in the league MVP race.
James doesn't necessarily need to win it, but he must finish among the top five. If he's anywhere outside of that group, the argument claiming that he's still the best player in the league becomes difficult.
If James is the Heat's primary option offensively, finishes at or around his career averages statistically and ultimately leads Miami to an NBA championship, however, he will be in the MVP race again.
He'll stay atop the NBA for another season because of all that, too.