Mariusz Wach and Today's Top Polish Boxers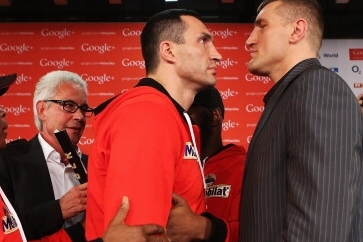 On the cusp of the heavyweight title showdown this Saturday, an examination of the recent success of Polish boxers is warranted.
Poland's Mariusz Wach (27-0, 15 KO), who will be challenging the Ukrainian Wladimir Klitschko (58-3, 50 KO) for three of the four major world titles on Saturday, is one of many examples of top Polish fighters in the game.
Begin Slideshow

»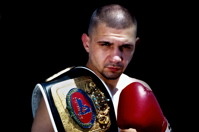 Pawel Wolak has amassed an impressive record of 29-2-1 with 19 KO.
In his last two bouts, he drew and lost to Delvin Rodriguez. Had he defeated Rodriquez, he most likely would have gotten a title shot against Austin Trout.
This places him squarely among the top contenders at 154 pounds.
His other loss came against Ishe Smith, a credible gatekeeper who's fought many big names.
The 31-year-old has recently retired, and thus has no scheduled bouts for the moment, but the current landscape of the division might entice him to make a comeback.
Considering his record, two or three big wins against other top contenders would give him an opportunity to call out some of the many marquee names at 154 lbs (Pacquiao, Canelo, Mayweather, Cotto, Trout, Mayorga, etc.) for a lucrative payday and a chance at international glory.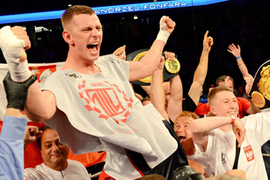 Fonfara recently gave an excellent showing of himself on Friday Night Fights against a boxing legend, Glen Johnson.
While admittedly the Road Warrior is a bit longer in the tooth than he was when he knocked out Roy Jones, the Polish boxer did look impressive.
With that win, the 22-2-0 (12 KO) pugilist has won ten consecutive bouts and has not tasted defeat since 2008.
The Chicago-based fighter is next scheduled to fight Tommy Karpency on November 16.
Fonfara is expected to win again, and the tall, lanky, clinical contender is worth keeping an eye on.

The current WBC cruiserweight champion is the No.1-ranked Polish fighter today.
This title is supported by his belt, his rankings and his stellar record of 47 Wins (33 KO, 14 decisions), two losses and a draw.
He also won the IBF cruiserweight title against Steve Cunningham via split decision, but lost the rematch by a majority decision. The Ring has him ranked as the No. 3 cruiser in the world behind Yoan Pablo Hernandez and Marco Huck.
Should Krzysztof successfully defend his belt against veteran Jean Marc Mormeck in December, some golden doors might open.
Antonio Tarver recently withdrew from a bout with the Pole, and with Hernandez scheduled to rematch Troy Ross, he might be a prime candidate to battle the winner.
Such an opportunity could potentially be a breakthrough fight, one that could help him gain international recognition for his accomplishments.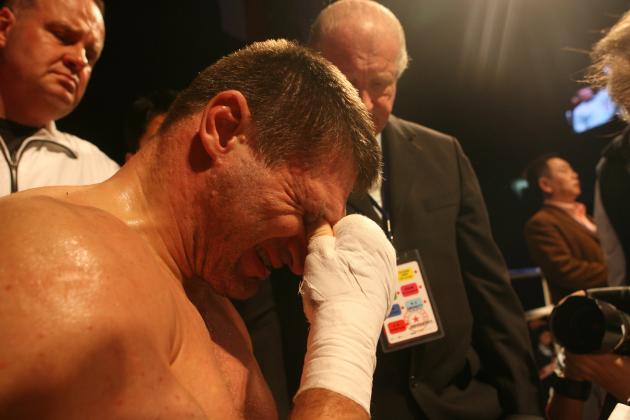 China Photos/Getty Images

While this list covers modern Polish fighters—Andrew is currently retired—his name does warrant mentioning.
The enigmatic Golota fought the best of the best in the heavyweight division. Aptly given the moniker the Foul Pole, he battled Riddick Bowe, Lenox Lewis, Mike Tyson, Chris Byrd, John Ruiz, Corrie Sanders, etc.
He and Evander Holyfield were the only two boxers to ever get the best of Riddick Bowe. While Golota infamously lost both of his matches with Bowe, he proved himself to be the better boxer on both occasions.
He also bit a boxer in a match. There is no doubt that he would go on any list for perplexing athletes of the past 20 years.
However, for those that doubt his potential, he competed for the WBC, IBF, WBA and WBO world heavyweight titles.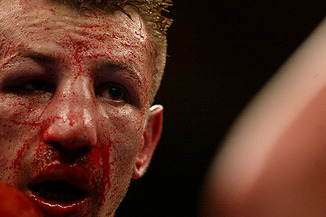 Adamek is the former WBC Light Heavyweight champ and also the former IBF, IBO and The Ring's cruiserweight champ. His incredible record of 47-2-0 makes him a legitimate contender for any belt.
He proved this when he fought valiantly in losing to one of the most feared champions in heavyweight history, Vitali Klitschko.
His other loss came against Chad Dawson back in 2007. The Ring considers Dawson the fourth-best heavyweight in the world.
His next bout will be against Steve Cunningham on December 22. This will be a rematch of the bout where Adamek won the IBF cruiserweight strap. Tomas knocked him down three times in their last bout.
Cunningham might prove to be his 30th KO victim.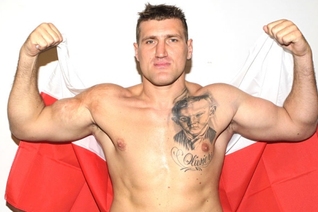 The undefeated Polish heavyweight will seek to dethrone heavyweight champion Wladimir Klitschko this Saturday.
This is a giant undertaking for the 6'8" Pole. Wladimir has been a dominant stalwart of the division for many years, is constantly improving and rarely loses a round.
The odds are not in favour of an upset, but defeating the Ukrainian megastar would present Wach with a worthy claim to be called the Greatest Polish Fighter of All Time.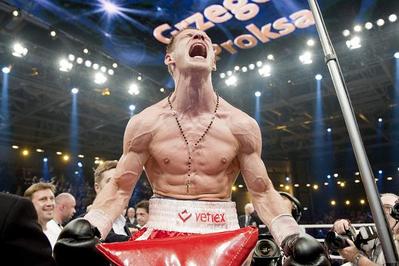 Proksa may have lost his last bout, which was broadcasted on HBO, but he won many fans with his heart.
Losing in a bid for the WBA and IBO middleweight titles to Gennadiv Golovkin, who made one of the greatest debuts in HBO history, Proksa showed he has skills and courage.
He remains The Ring's 10th-ranked contender for the middleweight title.
At 28-2-0 with 21 KO, the southpaw has many big fights ahead of him.
He has proven that win or lose, his fights are very exciting!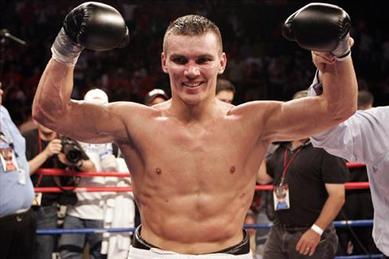 Mateusz Masternak is an undefeated cruiserweight worth keeping an eye on.
His impressive record of 28-0 with 21 KO will surely start bringing him some top competition.
To date, his team has been pragmatically developing their protege, and he has yet to be genuinely tested.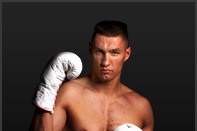 Pawel Kolodziej is another cruiserweight worth following.
Again, he has yet to face challenging competition but has shown promise.
He has demonstrated that he at least deserves to considered a Polish prospect.
Will Wach's height advantage, Wlad's age and complacency and the horrifically sad passing of the iconic Emanuel Steward afford him a serious chance to be crowned the undisputed heavyweight champion of the world?
Saturday night will reveal that answer.
However, Polish fighters will be contesting championship bouts in many divisions for the next few years, what with the impressive crop of boxers representing the red and white these days.
Wlodarczyk is currently their best, Adamek the most well-known, Golota the most embarrassing and Proksa the most exciting.
But all Polish eyes will be focused on Wach to see if he can pull off the upset.
Please feel free to comment and suggest fighters that I may have missed.