Rob Gronkowski to Astronaut in Space: "Are You Floating Right Now?"
Use your ← → (arrow) keys to browse more stories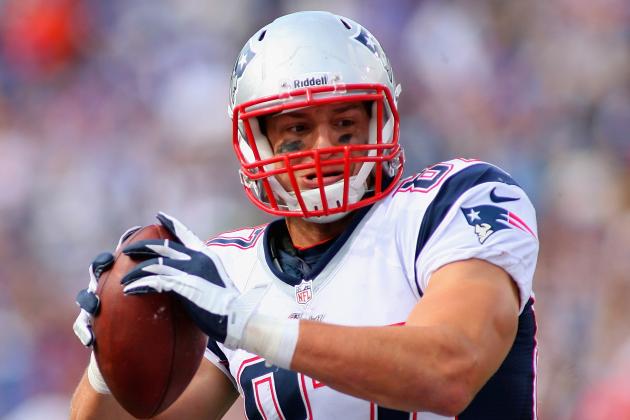 Rick Stewart/Getty Images

NASA astronaut Sunita Williams Skyped with Patriots punter Zoltan Mesko and 6-foot-6 second-grader Rob Gronkowski earlier today. Guess who asked Williams, "Are you floating right now?" and "Aren't your suits way heavier than ours?" just before he makes the same pensive face as a middle-schooler trying to remember his state...