MLB Trade Rumors: Most Underrated Players on the Block
David Maxwell/Getty Images

The MLB rumor mill always seems to be running on all cylinders, and with the San Francisco Giants now officially crowned as World Champions, the baseball world turns its eyes to the trade market.
We saw some big names change organizations this summer and that trend is likely to continue as 2012 winds down.
Not much action has come from the GM meetings just yet, but we have seen a number of top free agents set their initial asking prices.
The final dollar amounts will no doubt change for the top players. But perhaps more important is what happens with the players who are lower in priority, as they will likely have their value set by the rest of the market and could provide an even higher return.
Begin Slideshow

»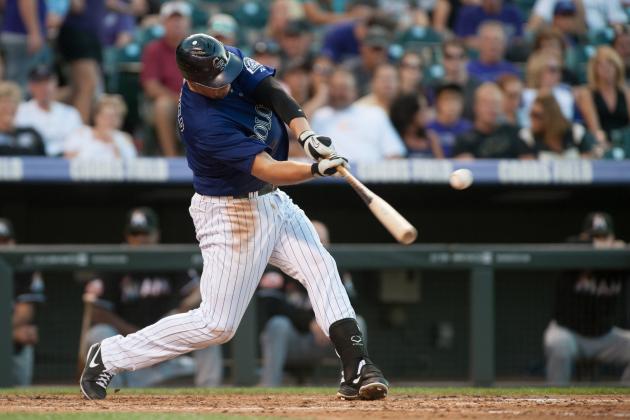 Dustin Bradford/Getty Images

After giving Michael Cuddyer a big payday last offseason, the Colorado Rockies expected that he might be the answer to the team's problems and lead them back to the postseason.
The team still struggled, however, and while the Rockies could make a run at things in 2013, they might also be able to pull in prospects in exchange for Cuddyer this offseason.
A number of teams showed interest last offseason when Cuddyer was a free agent, and as Troy Renck of the Denver Post points out, the Rockies will likely make him and other players available as they look to add depth in the pitching staff.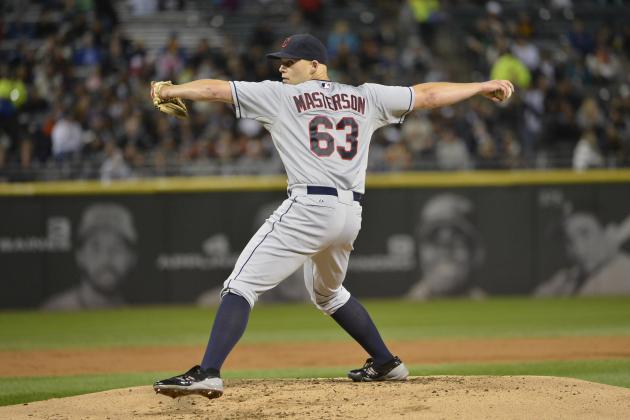 Brian Kersey/Getty Images

After two straight seasons where early contention in the AL Central gave way to disappointing second-half performances, the Cleveland Indians may be back to the drawing board as the division continues to improve.
Free agents like Travis Hafner and Grady Sizemore are likely on their way out, and it's possible that Shin Soo Choo might be traded as well. But the Indians might not be done there.
According to Jon Morosi of Fox Sports, there has been interest in pitcher Justin Masterson from the Boston Red Sox. While his numbers might not reflect the makings of a front-end starter, he's shown that he can be dominating when he's at his best.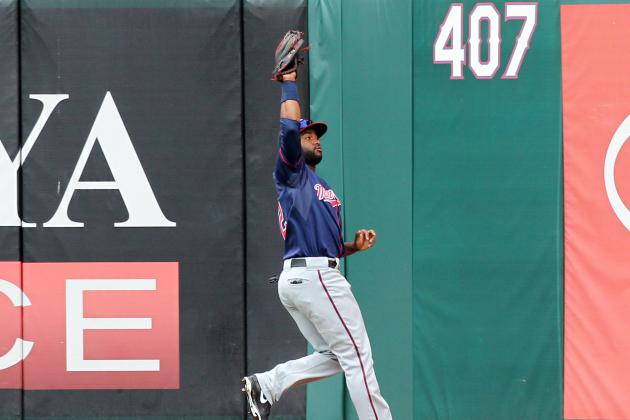 Layne Murdoch/Getty Images

Starting pitching was the ultimately downfall of the Minnesota Twins in 2012, as the staff was pieced together with less-than-stellar prospects who would hardly crack a major league roster anywhere else.
Denard Span was a bright spot, though his name came up in trade rumors this season, much like it did in 2011 when the Nationals discussed a potential deal (reported by Ken Rosenthal of Fox Sports).
He has a favorable contract for any team looking to take him on, and with a solid career on-base percentage and solid range in center field, he should be a good candidate to swap teams this offseason.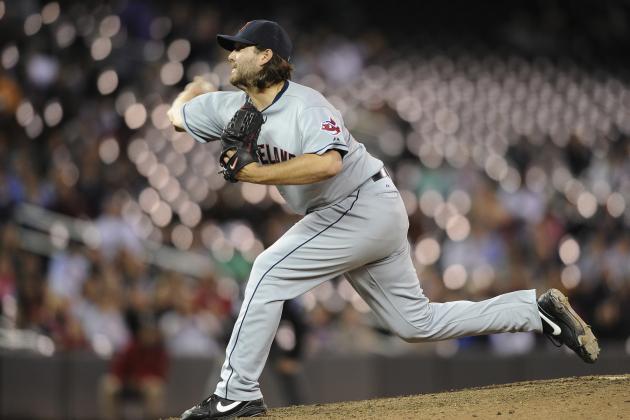 Hannah Foslien/Getty Images

With ninth-inning options always at a premium, Chris Perez will likely garner plenty of interest this offseason as teams weigh their bullpen options.
He enjoyed a strong 2012 season, saving a career-high 39 games while striking out nearly 10 batters per nine innings, though he probably didn't get as much praise as he rightly deserved since the Indians don't demand much attention at the national level.
He's mentioned that he still hopes to remain an Indian even after publicly criticizing the lack of fan support. At 27 years old, his upside is higher than most other closers on the free-agent market.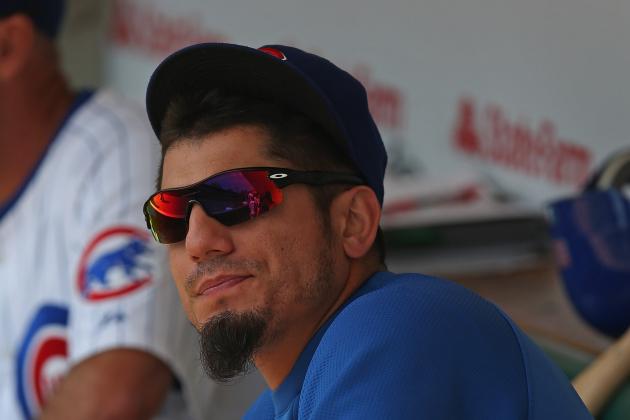 Jonathan Daniel/Getty Images

Speculation has gone back and forth more than once since last offseason regarding where the Cubs' Matt Garza will end up. But he hasn't gone anywhere yet.
It was reported that the Blue Jays wanted to add Garza for a second-half run (reported by Richard Griffin of the Toronto Star), and while that obviously didn't come to fruition, Toronto will need to improve its rotation if it hopes to contend in 2013.
Garza isn't getting nearly as much attention as other pitchers this offseason, partly because he missed much of last season and his health could come into play. But he's still a solid arm and would fit most teams' need for a front-end starter.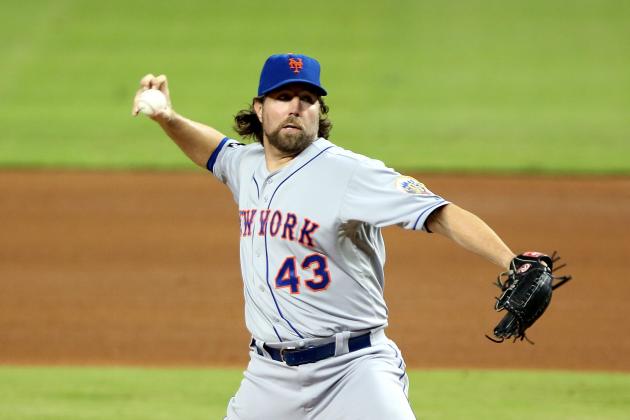 Marc Serota/Getty Images

Knuckleballer R.A. Dickey had plenty of success this past season, winning 20 games while leading the league in innings pitched (233) and striking out nearly a batter per inning.
The Mets were working on a contract extension with Dickey. But since the sides appear to be far apart, it looks the Mets are gauging his interest on the trade market (h/t Joel Sherman, New York Post).
With all-star recognition under his belt already this season, Dickey isn't fully underrated.
But when you consider how undervalued knuckleballers can be in general and see how much less attention he's getting compared to players like Zack Greinke, he doesn't look to be getting the press he deserves as a top available arm.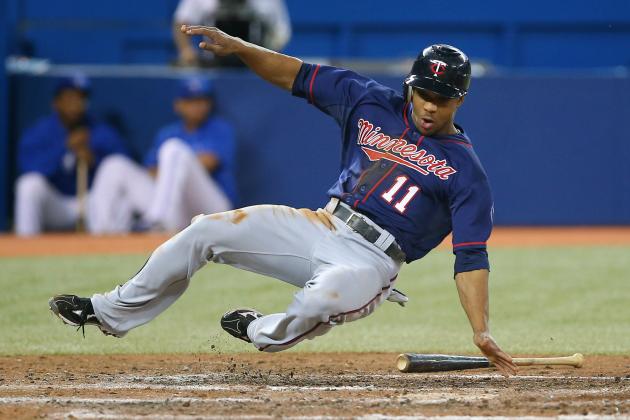 Tom Szczerbowski/Getty Images

The Minnesota Twins may have a huge hole to fill when it comes to their mostly barren starting rotation, but one area where they have more than enough bodies is in the outfield.
As mentioned, Denard Span could end up being traded this offseason. But even if he isn't, there are other players who could find their way out of town in exchange for rotation help.
Ben Revere has shown flashes of brilliance in the outfield. While he doesn't have much power at the plate, he makes up for it with speed on the basepaths and is still years away from reaching his full potential.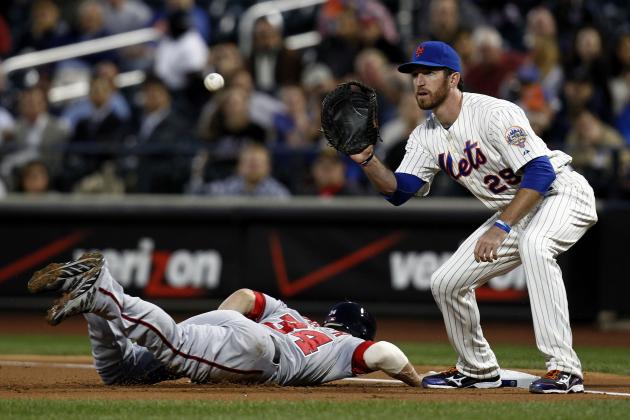 Jeff Zelevansky/Getty Images

Though he may not get the most positive press playing in the Big Apple, Ike Davis definitely has the makings of a star first baseman.
He batted just .227 this season, but hit 32 home runs and drove in 90 runs to pace the Mets' offense. Davis will be under team control until 2017, but the option of trading him could certainly be on the table, as noted by Adam Rubin of ESPN earlier this fall.
The decision by the team to cut Jason Bay may impact its offseason plans. But in any case, it could be the beginning of an active offseason that might see a few of the Mets' core players find their way out of town.