Best Last-Minute Additions for Fantasy Football Week 10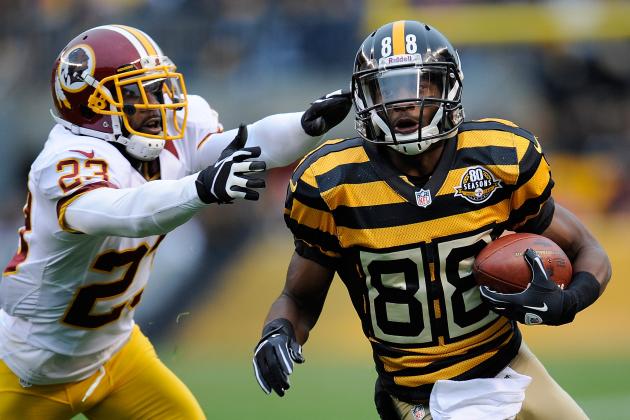 Joe Sargent/Getty Images

Fantasy owners with roster issues may be panicking heading into Week 10, but those worries are unwarranted.
There are a surprising number of intriguing free agents ready to be picked up and added to your team that is undoubtedly on the verge of winning it all.
With players like Aaron Rodgers, Larry Fitzgerald and Trent Richardson on byes, plus stars such as Darren McFadden, Antonio Brown and Maurice Jones-Drew hurt, last-minute additions are of the utmost importance.
Who should you turn to in your moment of desperation?
Read on to find out...
Begin Slideshow

»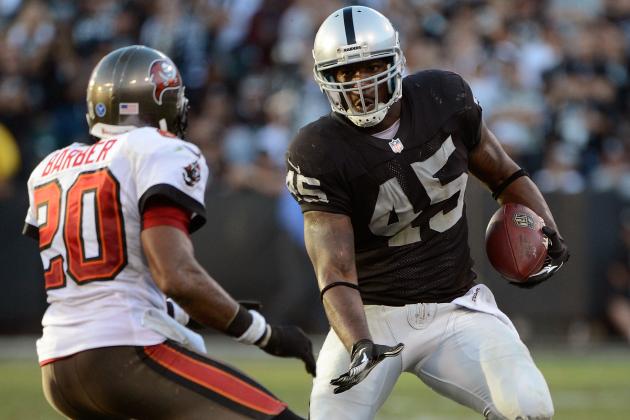 Thearon W. Henderson/Getty Images

Darren McFadden and Mike Goodson are both battling high ankle sprains. That means two things:
1. The Raiders' running back situation is in dire straights.
2. Oakland is going to be chucking the ball all over the place on Sunday.
That's where Marcel Reece comes into play (and he won't be the only Raider on this list, I can assure you of that). In limited action last week, Reece managed an impressive eight catches for 95 yards and a TD.
It's hard to see him duplicating that total this week, but between he and Taiwan Jones, Reece is the better option because of his knack for catching passes.
Jones may get more carries, but 8-11 seems like his ceiling anyway.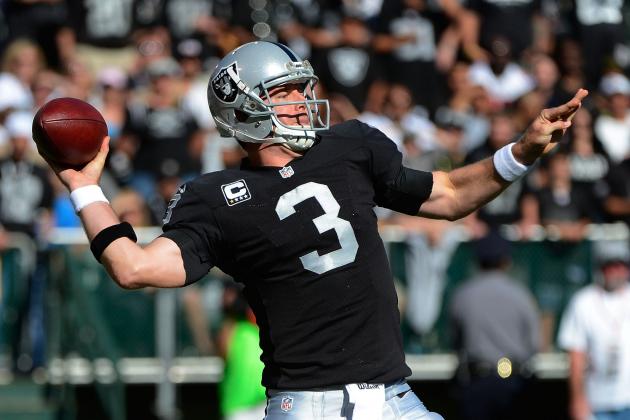 Thearon W. Henderson/Getty Images

Remember how we went over the likelihood of Oakland throwing a lot this week? (Don't worry, this isn't a test, but we did cover it on the last slide.)
Anyway... Carson Palmer was a great pickup last week against Tampa Bay and again looks like a promising start because of the McFadden injury.
It's not that DMC was tearing it up on the ground, because he has actually been a major disappointment, but without the threat of him in the backfield, Oakland's options are limited.
Palmer showed signs of brilliance last week as he and the offense played pass-happy catchup in the fourth quarter. He ended up throwing for 414 yards and four TDs, but there is always a downside, which is that Palmer also threw three INTs.
If you go down the Palmer road this week, know what you are getting into. A QB that may rack up huge numbers, but has also thrown six interceptions over the past four games.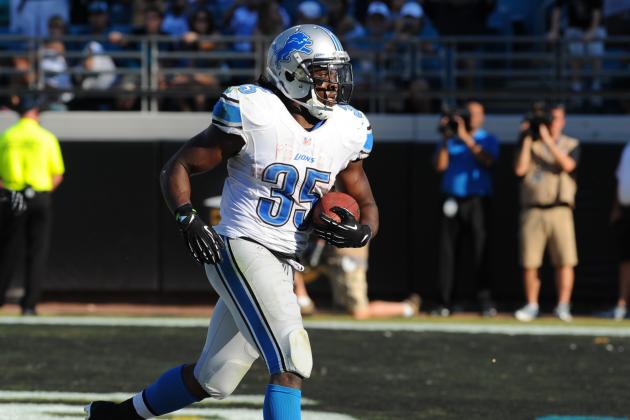 Al Messerschmidt/Getty Images

Yes, Mikel LeShoure saw all the goal-line work for the Detroit Lions last week as he rushed for three TDs.
However, fantasy afficionados may have noticed that Joique Bell was getting his fair share of touches as well. Bell had 73 yards rushing on 13 carries and tossed in 36 yards receiving on three catches for good measure.
It is tough to know how dedicated to the run Detroit will be this week against a solid Minnesota Vikings defense, but it would be foolish to think LeShoure is suddenly the only piece of the Lions' running back puzzle.
Bell has impressed all season and will split carries in the coming weeks.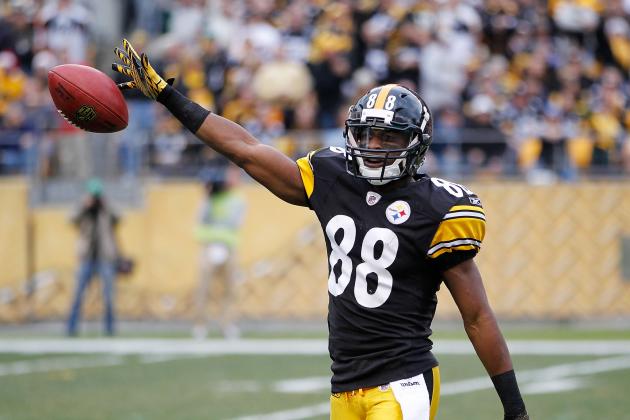 Gregory Shamus/Getty Images

Pittsburgh Steelers wide receiver Antonio Brown is likely out for this week's meeting with the Kansas City Chiefs, per Mike Bires of the Beaver County Times.
Mike Tomlin says that as of today, WR Antonio Brown is doubtful for next game vs. KC. That all but means he won't play.

— Mike Bires (@mikebires) November 6, 2012
The truth is that even if he is healthy, Pittsburgh does not need Brown in order to dominate the struggling Chiefs.
Enter Emmanuel Sanders.
The Steelers have a balanced offensive attack that is not going to be afraid to throw the ball, especially against Kansas City. One or two vertical shots to Sanders down the field seems like an intriguing prospect for anyone in need of a WR this week.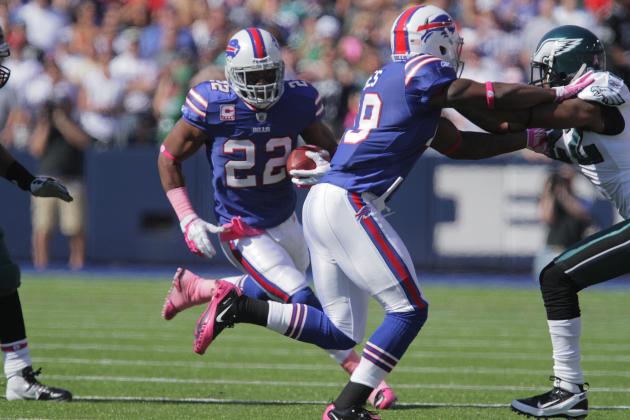 Brody Wheeler/Getty Images

Whether Stevie Johnson is going to play in Week 10 is still undisclosed. In other words, pick up Donald Jones and expect seven or eight catches at minimum this week.
The Buffalo Bills will be trying to keep pace with the New England Patriots' high-powered offense, and these games are always exciting when these two teams get together.
Jones has not had any breakout games yet this year, but Week 10 looks like his perfect opportunity.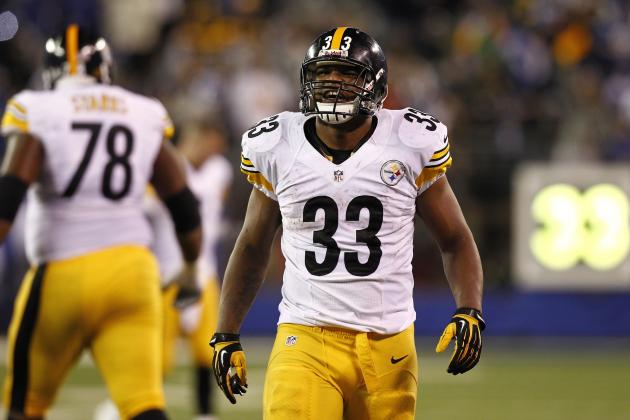 Jeff Zelevansky/Getty Images

OK, this one may be a little bit of wishful thinking, but if Isaac Redman is still available go and pick him up.
Don't even finish this article, just log into your fantasy league and add him to your roster. Then come back and finish this article...
...
...
Back?
Good. Redman had 26 carries for 147 yards and a touchdown last week in a tough matchup with the New York Giants.
The Steelers running back position has been a revolving door this season, but Redman asserted himself well against one of the best defenses in the NFC.
Again, go get Redman!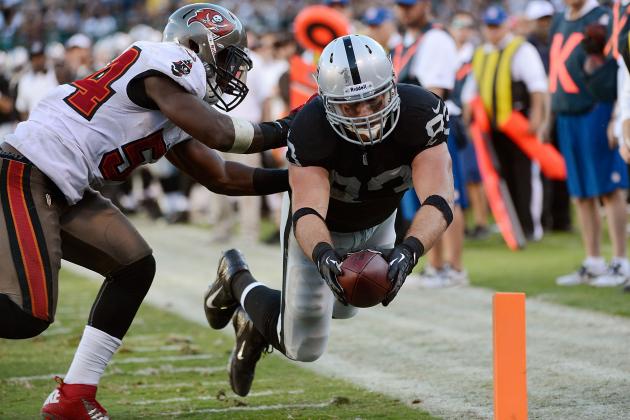 Thearon W. Henderson/Getty Images

You didn't think we were done with the Oakland Raiders portion of the list did you?
Next up, Brandon Myers. The TE was a prime target of Carson Palmer last week, as the QB looked his way an astounding 13 times.
Myers wound up with eight catches for 53 yards and a TD. No player was targeted more and for anyone looking for a bye week alternative, Myers is certainly your guy.
There are a lot of chips being put in the Oakland basket this week, but the rewards could truly be outstanding.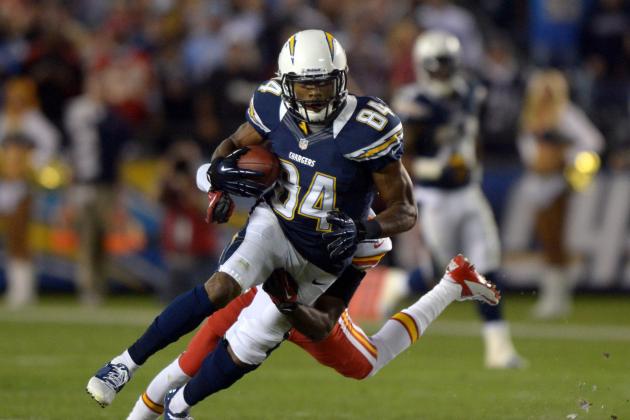 Kirby Lee-US PRESSWIRE

Robert Meachem and his frustratingly inept style of play is coming off a hamstring injury that kept him out of action in Week 9.
Couple that with the fact that San Diego is facing the abysmal Tampa Bay Buccaneers secondary this week, and you have every reason in the world to turn to Danario Alexander.
Alexander is bound to pass Meachem on the depth chart at some point and looked solid last week en route to three catches for 61 yards.
He may never be an All-Pro, but against the Buccaneers, Alexander is both a safe and promising last-minute pickup.