5 Ways the Running Game Will Get Past the Bears' Stellar Defense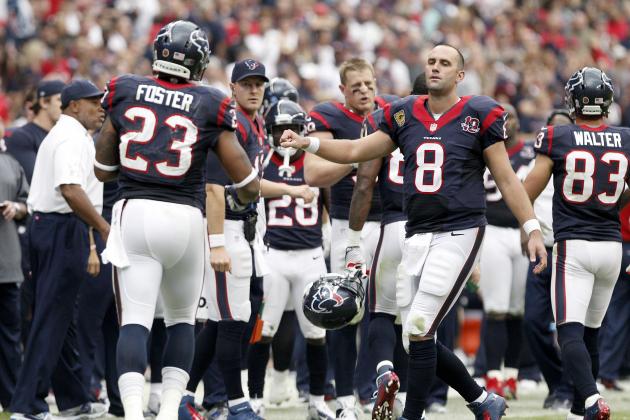 Thomas B. Shea/Getty Images

The Houston Texans and Chicago Bears will battle on the gridiron on Sunday, November 11 on the latest edition of Sunday Night Football.
Both sides will be looking to improve on a stellar season and move to 8-1.
The 2012 Bears' defense has been nothing short of solid, especially with how cornerback Charles Tillman is playing.
Houston's J.J. Watt will have his hands full trying to disrupt the Jay Cutler and Brandon Marshall connection but in order to win, they need to get past the Chicago defense.
Andre Johnson will definitely come in handy but it's Arian Foster and the Texans' run attack that will need to come up big for Houston to have a chance at beating the Bears.
Begin Slideshow

»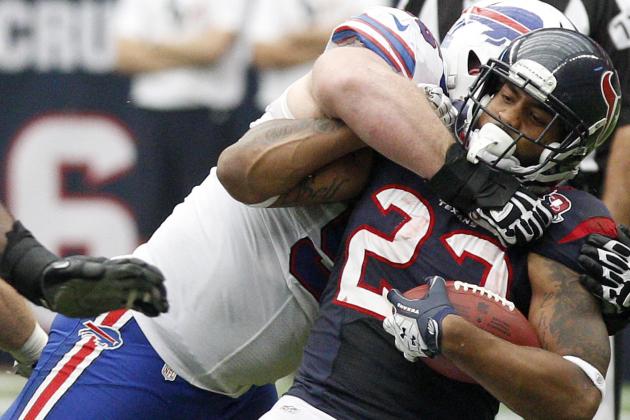 Thomas B. Shea/Getty Images

Arian Foster has made a huge impact this season and is arguably the best running back in the NFL today.
On 192 carries, Foster has amassed 770 yards and 10 touchdowns. Foster has always been known for his hard-running efforts and ability to make plays in tight spaces.
Even though it will be a tough task, Foster can no doubt break through the Bears' defensive line to give Matt Schaub and Andre Johnson good field position to work with.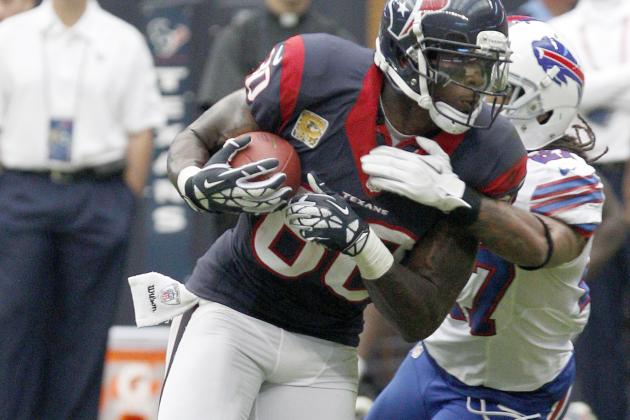 Thomas B. Shea/Getty Images

The Texans are so dangerous with Andre Johnson at wideout that the Bears' defense will have a lot more to worry about than Arian Foster.
So far, with 42 receptions for 562 yards and two touchdowns, the Texans can use the Schaub-Johnson tandem to spread the Bears thin and have them guessing if they ball is going in the air or staying on the ground.
If the Texans can have the Bears worried about stopping the Texans in the air, it gives Foster a better opportunity of making big plays keep their offense fresh.
The Bears are a strong team that's well-rounded with a top-notch defense, so being able to spread them out and keep them questioning the next play will give the Texans a little bit of an advantage.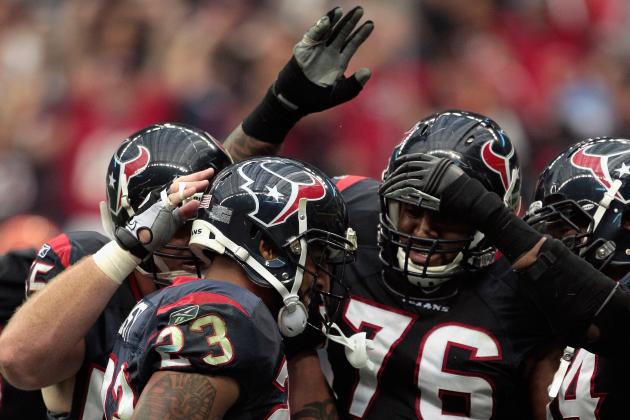 Bob Levey/Getty Images

Giving Arian Foster room to run is key for success which is where the Texan offensive line comes in.
Stopping guys like Julius Peppers and Nate Collins is key to making a statement against Chicago and gives them a chance to establish the run early, which if they can do, puts a lot of pressure on the Bears to work harder.
A strong offensive line can always combat a strong defensive line and this game is no different.
Preventing the Bears from stopping Foster will set the tone for the rest of the game and will make it increasingly harder for them to stop the Texans.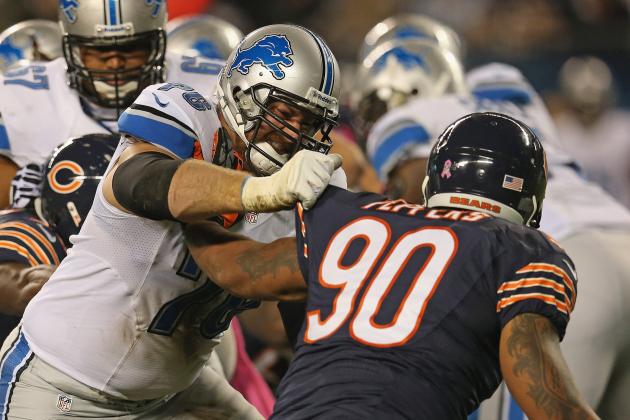 Jonathan Daniel/Getty Images

Just because the Bears' defense is playing well this year and has often been the key to their success in games this year doesn't mean they aren't without faults.
The Bears haven't given up more than 100 rushing yards in three games this season, which is something the Texans can definitely force as they are talented at running back.
If the Texans can capitalize on the Bears in this regard, the game gets 10 times easier for Houston and Arian Foster can use the game to rack up more rushing yards on his season totals.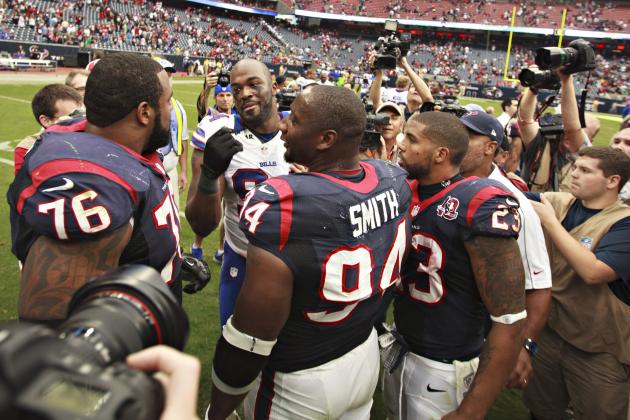 Bob Levey/Getty Images

Houston is arguably the first team the Bears have faced this season that has a deep threat at running back.
In respect to this point, Houston can really test the mettle of the Bears and see how they respond to a force like Arian Foster.
As sated previously, this is an opportunity to show any weaknesses the Bears may have and if they're unable to contain Foster, it only leads them into a long night.
This Sunday night showdown is an extremely interesting dichotomy of strong defense and questions of which team is truly worthy of their 7-1 records.