Jaylon Smith or Matthew Thomas: Which 5-Star OLB Is Better?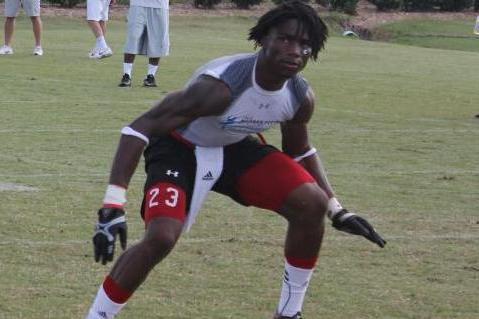 247Sports.com
The LB class this year is pretty solid, with Reuben Foster leading the way. Foster plays ILB/MLB, however, while the OLB position is led by two very, very good prospects in Matthew Thomas and Jaylon Smith.
The two are so intertwined with one another that they are listed back to back in the top 10 of the ESPNU 150. Both of these OLB prospects offer an array of talents to a defense and it's tough to say who's actually better.
Until now, that is.
This read will be a scouting breakdown of both prospects in important positional categories. At the end, we'll settle on who we think is the better OLB.
Begin Slideshow

»
247Sports.com
Smith:
The Notre Dame commit stands 6'3" and weighs as light as 212 pounds and as heavy as about 220 pounds. He has a very long frame that appears capable of adding on more mass when he gets to South Bend.
Thomas:
Thomas is from Miami and stands 6'3" and weighs close to 210 pounds. He could easily add more bulk to his frame and has the growth potential to be 230-240 pounds before he leaves college.
Advantage: Smith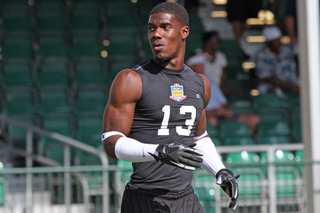 247Sports.com
Smith:
On tape, Smith displays very good instincts against the run and the pass. He is quick to read and react while he also has good ball carrier location skills. Smith has a quick first step to attack the line of scrimmage and also shows an understanding of when to bail in anticipation of the pass.
Thomas:
Thomas is very decisive in his reads. If he sees that it's a pass, then he decides to attack with no nonsense. His instincts are solid—he understands how to play with awareness on the field.
Sometimes, though, he will lose sight of the ball carrier on fakes, play action and misdirection plays.
Advantage: Smith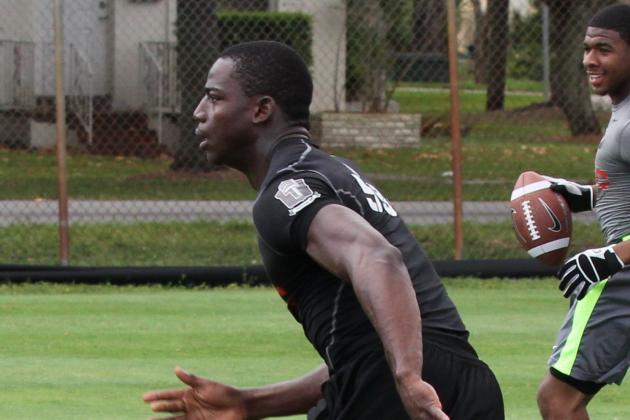 247Sports.com
Smith:
The Indiana native is a very athletic defender that shows the ability to do many things.
Smith has good speed, lateral agility, solid play strength and clears through traffic well. He's not a stiff backer by any means and usually is the top athlete on the field when he plays.
Thomas:
Thomas' athleticism is off the charts.
He can turn and run with ease. He also shows very fluid movement skills in space, good speed and the range to honor his flank leverage on plays on the perimeter. You will find that it's hard to outrun Thomas as his range is impressive when he is in pursuit.
Advantage: Thomas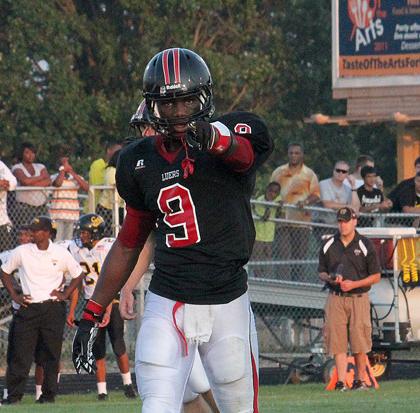 247Sports.com
Smith:
Smith has just enough strength to take on a blocker, strike with pop and shed to clean himself up to make a tackle. He will come up and squeeze the line of scrimmage against the run. He can sift through trash.
And when he meets the ball carrier there isn't much yardage given up after contact.
Thomas:
Thomas isn't shy to fill run alleys at all. He prefers to chase, but he will insert himself in holes and has the ability to strike with good pop. He lacks good strength at the point of attack, but is a solid wrap tackler from the OLB position.
Advantage: Smith, by a hair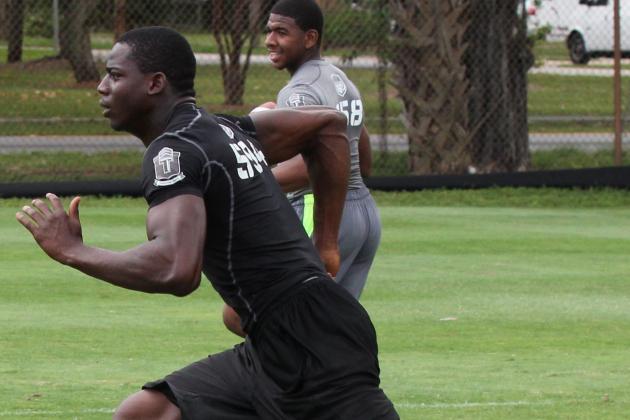 247Sports.com
Smith:
Smith is the superior cover player over Thomas, and it's not close.
This guy is a three-down LB, as Smith has displayed on several platforms that he can effectively cover TEs, RBs and even WRs. He has loose hips, speed, anticipates well when trailing and can latch on to give pass catchers fits.
Thomas:
Thomas doesn't prefer to get out in coverage, but he has the speed and athleticism to do it if asked. He combats the pass by simply attacking the pocket as a tenacious pass rusher off the edges. Thomas turns into a DE/3-4 OLB on against the pass and is a very talented pass rusher.
Advantage: Push, depends on preference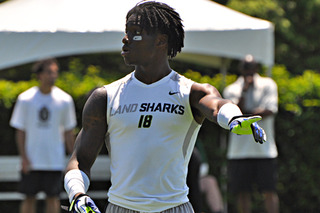 247Sports.com
Smith:
Smith has the skill set to play the SLB, MLB and WLB in a 4-3 scheme. I don't know where he would fit in a 3-4 scheme, but he can do too many things not to find a home somewhere in that scheme, too.
Thomas:
I can see Thomas fitting in as a Jack OLB in a 3-4 scheme or playing either WLB or SLB in a 4-3 scheme. Then, in either scheme, Thomas can also put his hand down and play traditional WDE as a sub-rusher.
Advantage: Thomas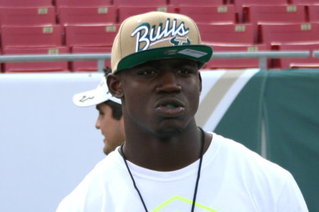 247Sports.com
This comes down to fit, pretty much.
Smith is headed to Notre Dame, but I think he fits a little bit better in a 4-3 scheme. The Irish will get creative in how they utilize him and what they ask him to do, as the Golden Domers are a base 3-4 defensive team.
I would go with Thomas, only because you can do a little bit more with him. You can have him play OLB for two downs then have him move to DE in passing situations.
Smith can play nickel LB, but I like something about the raw tools and pass rush ability that Thomas offers just the thinnest margin more. It's really close.
Edwin Weathersby is the College Football Recruiting Analyst for Bleacher Report. He has worked in scouting/player personnel departments for three professional football teams, including the New York Giants, Cleveland Browns and the Las Vegas Gladiators of the Arena League. He spent a year evaluating prep prospects and writing specific recruiting and scouting content articles for Student Sports Football (formerly ESPN Rise-HS). A syndicated scout and writer, he's also contributed to WeAreSC.com, GatorBait.net and Diamonds in the Rough Inc., a College Football and NFL Draft magazine.