Buying or Selling Each 2013 NFL Draft Prospect QB as a Fit for Arizona Cardinals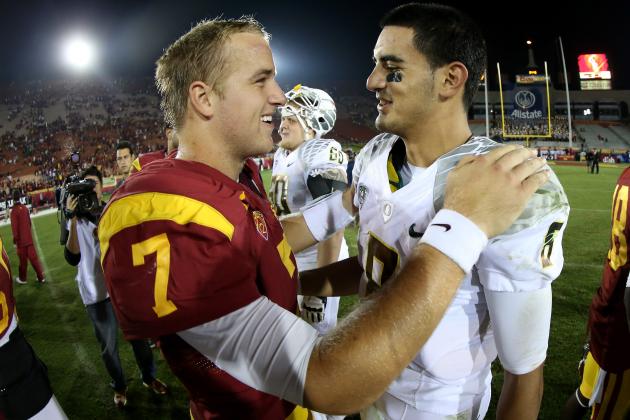 Stephen Dunn/Getty Images

As many of you know, the Arizona Cardinals have been spiraling downwards ever since Kurt Warner retired. Then the team reeled off four straight wins to start 2012.
It seemed that they were back on track.
Five losses later, however, and the Cardinals are back to where they were a year ago. Some ugly football has been played over the past few weeks and they are nearing rock bottom.
There is a lot of blame to go around, but the people who seem to be taking the most blame are the quarterbacks.
Kevin Kolb and John Skelton have been called just about every name in the book from fans, and most analysts and writers state that neither of them can be the quarterback of the future in Arizona.
At 4-5, and with injuries up and down the roster, some are already looking ahead to what the Cardinals should do in the offseason.
Sticking with the quarterback theme, there are several prospects that Arizona could be targeting this April. While some of the names make sense, there are others that I just don't see ending up in Cardinal Red.
Over the next few slides, we will take a look at some of the top quarterback prospects in the 2013 NFL Draft and whether I am buying or selling them being selected by Arizona.
Begin Slideshow

»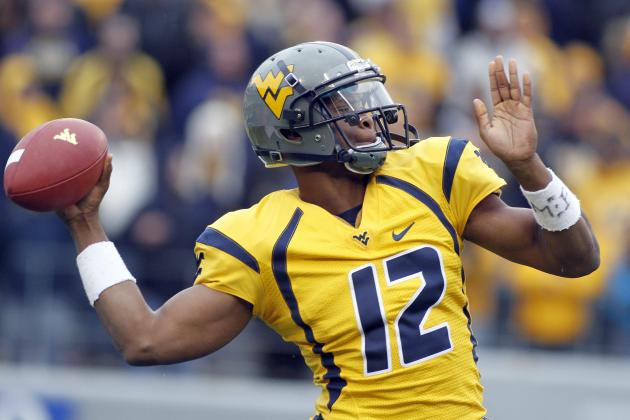 Justin K. Aller/Getty Images

Considered one of the top quarterback prospects in the 2012 draft, Matt Barkley was pretty much a lock as the first overall pick in the 2013 draft when he elected to return to USC for another year.
That was until Geno Smith burst onto the scene a few weeks into the 2012 season. Smith threw for 656 yards and eight touchdowns in a 70-63 win over Baylor. He would follow that up with four touchdowns in a win over Texas.
For the second year in a row, we could very well see two quarterbacks off the board in the first two picks. Both men are very talented, but there is little chance the Cardinals will end up in a position to draft either of them.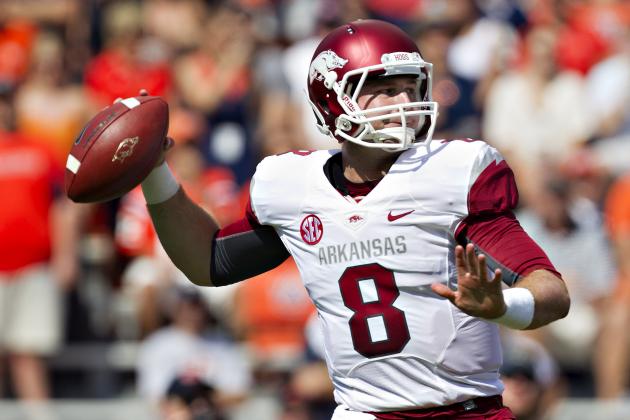 Wesley Hitt/Getty Images

A first-round talent that Arizona may be in a position to draft, Arkansas signal caller Tyler Wilson seems like a great fit for the Cardinals. Great defense, best receiver in football, he is the missing piece, right? Wrong.
While Arizona could use an upgrade at the quarterback position, they have more pressing needs than this.
If they end up in a position to pick Tyler Wilson, then there will still be some quality lineman, and potentially even Manti Te'o, on the board.
Wilson is by no means a "can't miss" prospect, and the Cardinals should not draft him unless they spend big on other positions in free agency.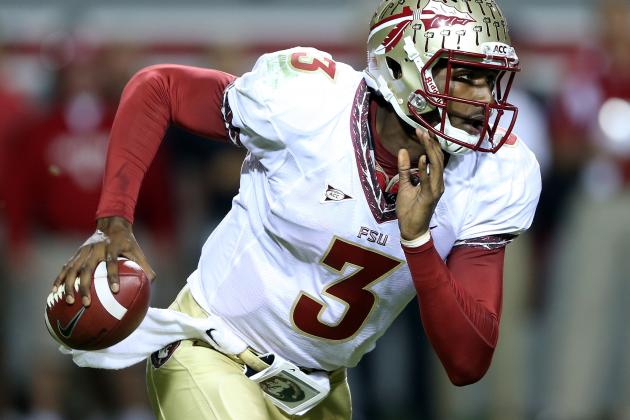 Streeter Lecka/Getty Images

If the Arizona Cardinals are looking at drafting a quarterback early, then spending a second-round pick on E.J. Manuel is the way to go.
With Levi Brown returning from injury and a first-round pick (hopefully) used on a tackle, their offensive line woes will be held to a minimum.
Manuel can come in and immediately challenge for a starting job or sit behind someone for a year. Whether it is Kevin Kolb, John Skelton or a veteran free agent like Matt Moore or Jason Campbell, there will be someone to provide competition for the rookie.
Like most young players, he has a lot of things to work on. It will all come down to how quickly he can transition into the NFL.
EJ Manuel in the second round is a solid pick for the Cardinals.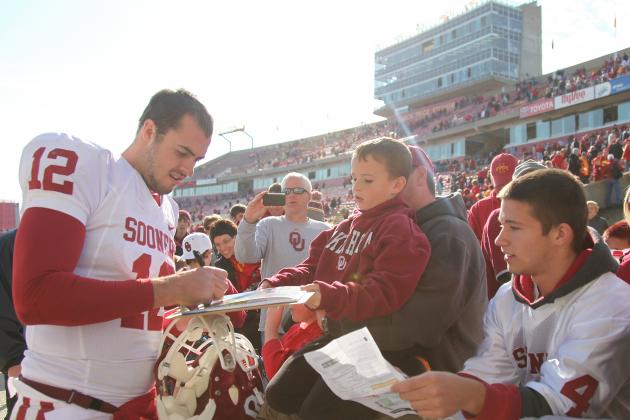 Matthew Holst/Getty Images

When you get past the first few quarterbacks and move into the middle rounds, it gets less and less likely that you will find that "franchise" guy.
If the Cardinals are going to draft another quarterback, then they need someone who is either exciting or who can take over the team and be effective right away.
You are not going to get this with Landry Jones. The Oklahoma signal-caller is in his fifth season with the Sooners and will likely come off of the board late on Day 2.
Arizona has done well picking on Day 2 in recent memory (Andre Roberts, anyone?). They would be better off drafting whoever is best available and sticking with what they have now at the quarterback position.