NHL Free Agency: Re-Ranking the Top Players Still on the Market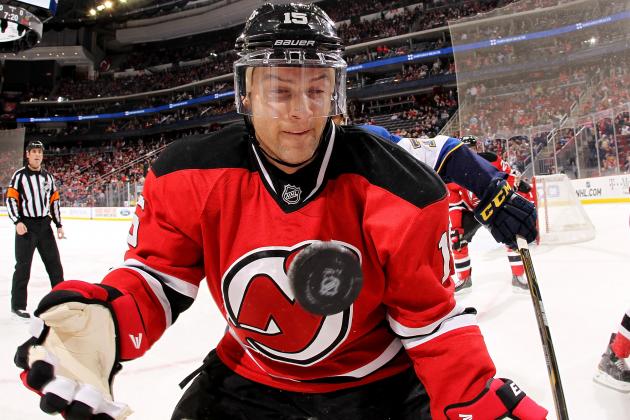 Nick Laham/Getty Images

The NHL and NHLPA have held several meetings this past week. The ongoing conversations have begun to raise hopes that perhaps the lockout will be coming to a close in the not-too-distant future.
Many are looking forward to the day that NHLPA head Donald Fehr and NHL commissioner Gary Bettman release statements saying that the lockout has come to an end.
One additional group of individuals also have to be looking forward to that day, the players that became unrestricted free agents and went unsigned before the lockout went into effect.
Since mid-September these players have been in limbo, not sure if they will be picked up by an NHL team. Some will surely sign new contracts, others will find other leagues to play in, while some will opt for retirement, whether by choice or necessity.
What follows are the top free-agent options that remain unsigned.
Begin Slideshow

»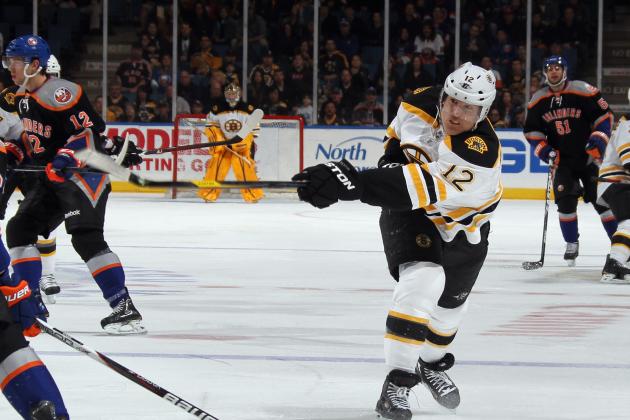 Bruce Bennett/Getty Images

Brian Rolston was having an abysmal year in 2011-12 with the NY Islanders, scoring nine points in 49 games. In late February, the Islanders opted to send the veteran to the Boston Bruins via trade. After the move, Rolston was rejuvenated, scoring 15 points in 21 games for the Bruins.

Rolston's performance on the Island may give some teams pause, as will the fact that he made $5 million per year in his last deal, but he should be able to land a short-term deal with a team looking to pick up a veteran scorer. There's no way he will earn anywhere close to that $5 million in his next deal, but he's worth a gamble.
Jamie Sabau/Getty Images

Between 2007 and 2010, Kristian Huselius scored 56 or more points each season, maxing out at 77 in 2007. During injury plagued campaigns in 2011 and 2012, he played a combined 41 games and scored a total of 23 points.

If the groin pull that cost Huselius his 2012 season is fully healed, teams will look to add the skilled forward, for there's no doubt that he's a talented player that contributes offensively when healthy.

Injuries are not the only barrier facing Huselius, another concern for NHL general managers may be the fact that Huselius did something that no GM wants to see from a player, he pointed the finger at his former team for his injury woes. That move will lose him some points and may cost him a job.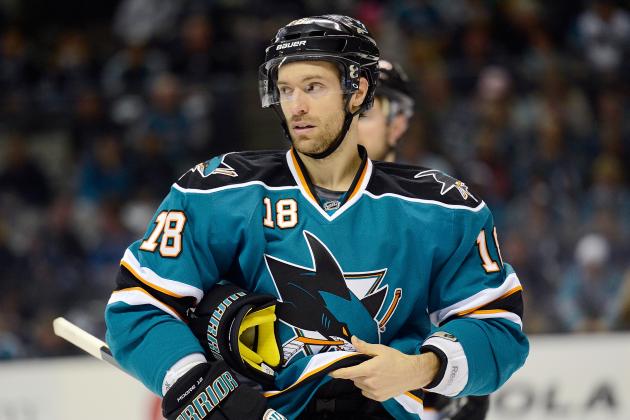 Thearon W. Henderson/Getty Images

Dominic Moore did not have the best season of his career in 2011-12, putting up 25 points while splitting time between the Tampa Bay Lightning and the San Jose Sharks. With that being said, he's only 32 years old and could most likely be signed to a short-term deal worth $1 million or less per season.

Moore's a decent third or fourth-line player that could help a team in need of depth. Moore has played for nine NHL teams during his career, so it's obvious that NHL general managers see something in him or else he would have found himself out of the league by now.

The real question for Moore is will he hit double digits in NHL teams played for or will he get an encore performance with one of his former employers?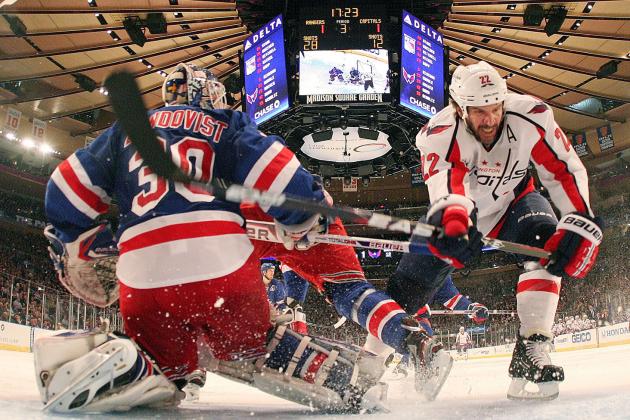 Bruce Bennett/Getty Images

No one will claim that Mike Knuble had a good year in 2011-12. He posted only six goals and 12 assists before being told he was not going to get a new contract from the Washington Capitals. Somewhat surprisingly he was left without a team when the lockout began.

This is a player that, between 2003 and 2011 never scored less than 40 points. He's a big body who is not afraid to stand in front of the opposition net and pick up dirty goals, a rare commodity in today's game. Unfortunately, many teams may think that age is catching up to the 40-year-old from Toronto.

Knuble made $2 million last year, a team that needs a body to put in front of the net could probably land him for half of that when the season begins.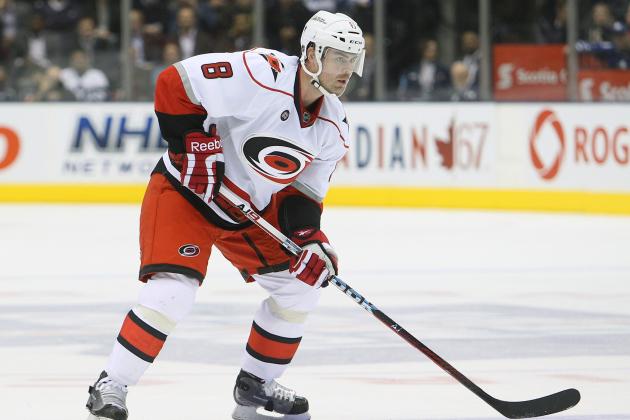 Tom Szczerbowski-US PRESSWIRE

Every team needs solid veteran defensemen. Of the group of blueliners that remain available, the best bet that is out there may be Jaroslav Spacek, late of the Carolina Hurricanes.

Spacek won't get you a ton of points, but he won't be a liability on the blue line either, as he has been a plus player every season since 2006.

The problem with Spacek is his age (38) and the fact that he is coming out of a contract that paid him $3.83 million per year.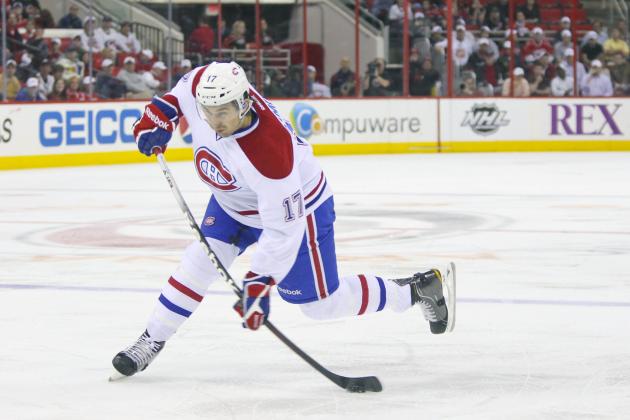 James Guillory-US PRESSWIRE

Chris Campoli signed a one-year deal with the Montreal Canadiens for the 2011-12 season. Unfortunately, he was only able to take part in 43 games due to injury. In those games, he posted 11 points to go along with a minus-three ranking. Not exactly numbers that set the world on fire.

However, many will still recall Campoli's rookie season with the NY Islanders. Campoli broke into the league in 2006 and racked up 34 points for a team that finished 12th in the Eastern Conference. He has been unable to hit those lofty heights again, but he is only 28 years of age, so there's a chance that there will be interest in him when play resumes.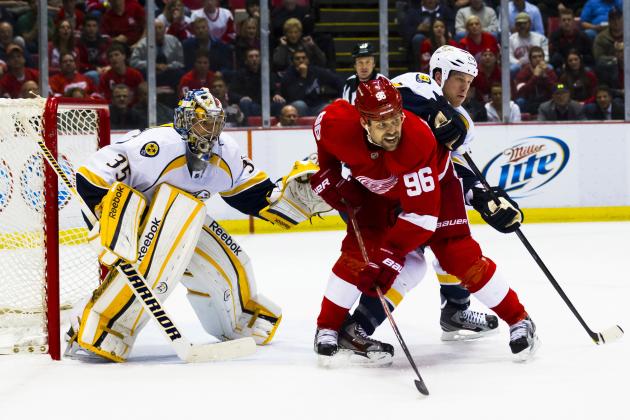 Rick Osentoski-US PRESSWIRE

Tomas Holmstrom has spent his entire NHL career with the Detroit Red Wings, all 1,026 regular season games of it.

If you have witnessed a Wings game since the 1996-97 season, odds are that you have seen Holmstrom in action, even if you have no idea of his number or position. If the Wings had the puck near the opposition's goal, Holmstrom was the guy in red and white that was standing in front of that goalie taking repeated shots to his back from the goalie and defensemen, all in hopes of scoring one of his garbage goals.

At 39 years of age, Holmstrom was weighing his options over the summer before the lockout hit, those options being to play another NHL season or to retire. If Holmstrom decides to come back for another season, the odds are very high that it will be with the Wings, but it wouldn't hurt for another team to throw an offer his way and see if he bites.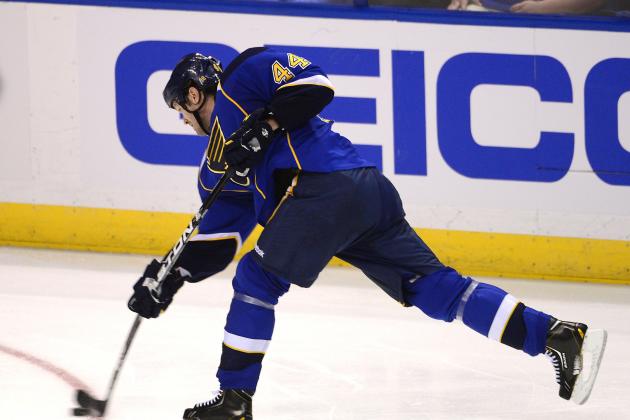 Scott Rovak-US PRESSWIRE

Jason Arnott has 1,172 NHL games under his belt, and he's a few seasons removed from when he could be counted on to score between 50 and 70 points, but that doesn't mean he has nothing to offer an NHL team willing to take a chance on a 38-year-old veteran with a Stanley Cup winning goal on his resume.

The St. Louis Blues took a flyer on Arnott last season, and he rewarded the team with 17 goals and 17 assists.

Arnott can help a young team looking for veteran leadership. He shouldn't be overlooked.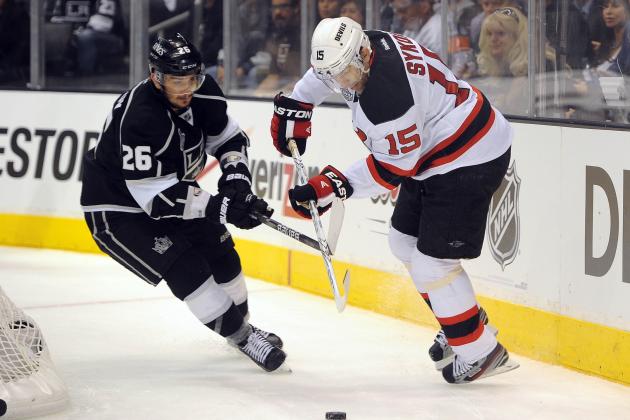 Jayne Kamin-Oncea-US PRESSWIRE

Petr Sykora entered the training camp of the New Jersey Devils in September 2011 on a tryout. By the time the season began, the Devils had seen enough to sign him to a one-year deal worth $650,000. Sykora rewarded the team by putting up 21 goals and adding 23 assists, good enough to tie for sixth in scoring for the hockey club. The Devils rewarded Sykora by not renewing his contract.

With the loss of Zach Parise, the Devils may regret not inking Sykora before the lockout. I wouldn't be surprised if the team comes in after the lockout and signs him to a one-year deal with a raise.

If the Devils don't sign Sykora, someone looking for a veteran that can contribute 20 goals will give him a short-term deal.