Biggest Fantasy Busts of the Early NBA Season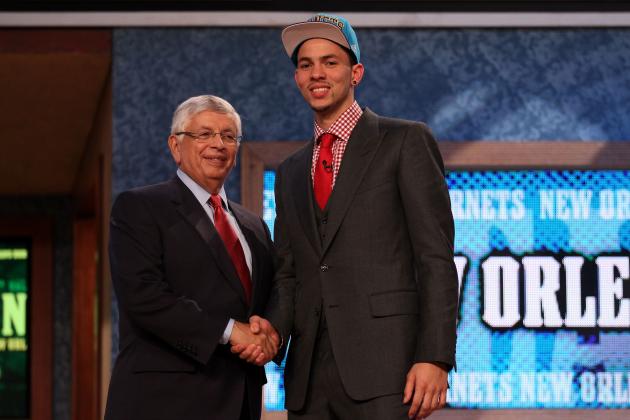 Elsa/Getty Images

It's no surprise that fantasy mainstays like LeBron James, Kobe Bryant, Chris Paul and Kevin Durant have been great so far this season. There have even been a few fantasy bright spots by way of O.J. Mayo, Mo Williams and Jrue Holiday. At the same time, however, a handful of players in the NBA have been big fantasy busts in the early going.
Since players can't be blamed for injuries forcing them to miss big chunks of games, "busts" like Brandon Rush, Steve Nash, Chauncey Billups and Danny Granger won't make this list. It's unfortunate that drafting them has hindered some fantasy teams' growth, but their "bust" label has more to do with unfortunate injuries than actual performance—except perhaps Nash, but his sample size is still too small.
Based on performance alone, however, there are plenty of players putting up stats well below what is expected of them.
If any of the following players are still lingering on your fantasy roster, you should strongly consider making a trade or waiver wire deal moving forward.
Begin Slideshow

»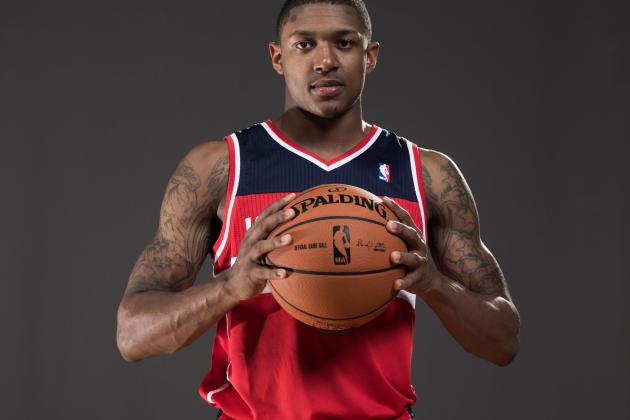 Nick Laham/Getty Images

Bradley Beal was drawing comparisons to Ray Allen leading up to the NBA draft, but he certainly hasn't lived up to that significant hype thus far.
The expectations for Beal this season should have had him competing for Rookie of the Year honors. He was meant to be the missing piece in the Washington Wizards offense to complement John Wall, but, with Wall injured, Beal had a chance to take over the bulk of the scoring responsibility.
Instead, Beal got off to a very rough start. He's turned things around somewhat recently, but he's averaging 13 points per game on 39.6 percent shooting from the field. He's been steady from behind the arc, shooting 38.1 percent, but his range has shown game-to-game swings.
On a fantasy basketball team, the only categories where Beal can be a help are in the scoring and three-point shooting spots. Beal has shown an offensive spark in the last two games though (scoring 22 points and 17 points, respectively), so watch to see if that continues.
Perhaps Beal will improve when Wall returns to run the offense, but he'll have less scoring opportunities with Wall on board taking shots.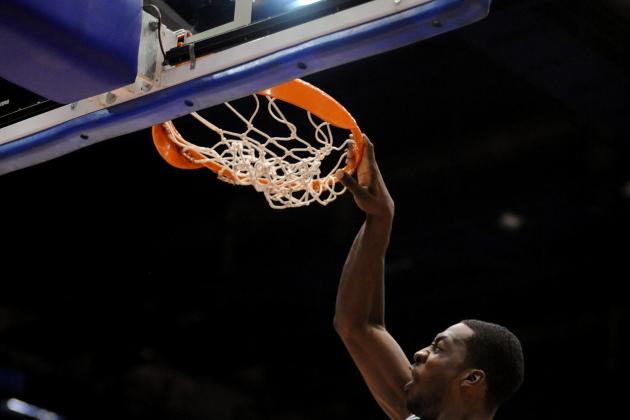 Roberto Serra/Iguana Press/Getty Images

A lot is expected of the 26-year-old Jeff Green following his return to the NBA after heart surgery that kept him out all of last season.
The Boston Celtics kept things afloat last season despite a multitude of injuries, including Green, but one key factor they were missing was scoring punch off the bench. Green was expected to provide that spark coming back this season, but he's experienced a slow start.
The last time Green played in the NBA was for the Oklahoma City Thunder in 2011. That season, he averaged 15.2 points and 5.6 rebounds per game. For the Celtics so far this season, Green has struggled to find the same groove, averaging just 7.8 points and 2.5 rebounds per game.
Those numbers have been magnified by the struggles of Paul Pierce, who is shooting a career-low 39.4 percent from the field this season. Ideally, this would be Green's time to step up and take pressure off the Celts' struggling superstar. However, Green has sputtered out of the gates.
Green's performance even prompted Grantland.com's Bill Simmons (a lifelong Celtics fan) to say via Twitter, "I'm officially bummed out about Jeff Green's contract. That was fast."
Green hasn't lived up to his big contract so far, but he may simply need more time to knock off the rust from missing an entire season.
With that said, even if Green returns to form, it will be interesting to see how durable he'll be over the course of an 82-game season. Maintaining his endurance after missing all of last season will be no easy task.
Green has a huge amount of potential, but he's disappointed fantasy owners thus far.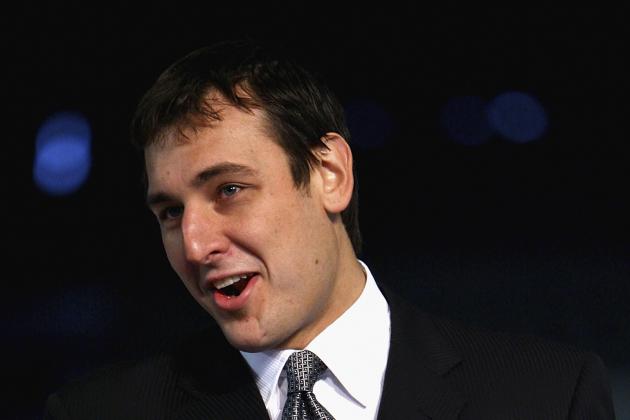 Robert Prezioso/Getty Images
Andrew Bogut in street clothes has been a familiar sight for NBA fans.
Maybe there wasn't much expected from Andrew Bogut heading into the 2012-13 season due to his injury woes, but in the past he's been an above-average post player.
Throughout his career, Bogut has proven to fans that he may in fact be made of glass. He's played in all 82 regular season games just once in his career, and that happened during his rookie season in 2006.
He was traded from the Milwaukee Bucks to the Golden State Warriors last season while sidelined with an ankle injury. In the early going this year, Bogut is clearly not back to 100 percent healthy because of the ankle. As a result, coach Mark Jackson has had to monitor his minutes in a big way.
When healthy, Bogut is one of the most efficient centers in the NBA. He's averaged double-digit points and rebounds in the past, as well as more than two blocked shots per contest. Even so, the "when healthy" part is the selling point with Bogut. The big Aussie has struggled to stay on the court throughout his career, and this season is no exception.
With the Warriors, Bogut is averaging just 18.3 minutes per game in four starts. That minute-per-game total is 10 minutes below Bogut's career low. In that time, Bogut is averaging six points and 3.8 rebounds per game.
His ankle injury is prevented him from making plays and staying on the court. As a result, Bogut has not been a capable fantasy option.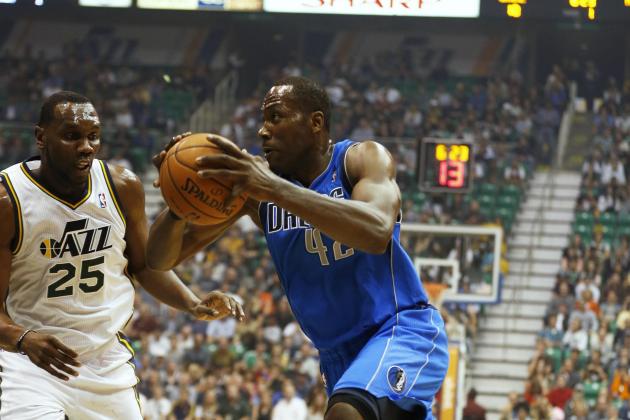 George Frey/Getty Images

Considering that Elton Brand is an aging NBA player who was released via the amnesty clause from the Philadelphia 76ers this summer, the expectations surrounding him likely are not high to begin with.
Even so, the knee injury to Dirk Nowitzki and the early absence of Chris Kaman gave Brand an opportunity to log big minutes and get a chance to shine once again.
Unfortunately, Brand hasn't cracked the 30 minute threshold since opening night against the Lakers. He's had some problems with foul trouble and hasn't notched meaningful stats in any significant categories.
His 6.8 points, 6.2 rebounds, 1.3 steals and 1.3 blocks per game, accompanied by 35.7 percent shooting from the field are all below average. There are plenty of pickups around the league who not only log better stats, but they do so in fewer minutes—meaning if they get more court time, those numbers could increase.
Brand's days of being a double-digit scorer and rebounder are behind him. It's a shame that his numbers aren't solid now, because once Nowitzki returns from injury, Brand will see even fewer minutes.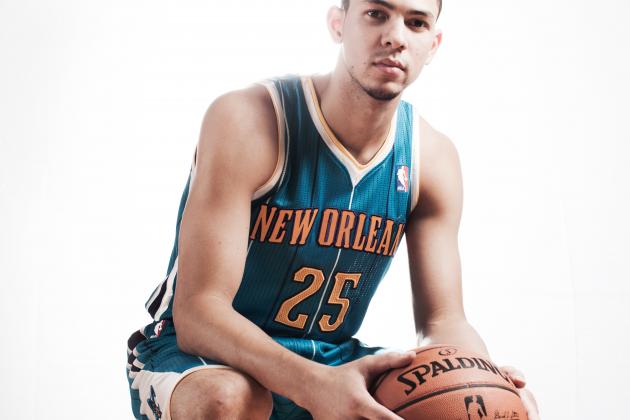 Nick Laham/Getty Images

Austin Rivers, the 20-year-old guard out of Duke University, has had a rough start to his NBA career.
The New Orleans Hornets drafted Rivers 10th overall this year. The goal following a trade that sent Jarrett Jack to the Golden State Warriors was to mold Rivers into the team's point guard of the future. Unfortunately, the 6'4" sharpshooter hasn't shown good point guard instincts, and the great shooting he showed in college has been slumping.
So far this season, Rivers is shooting a paltry 21.9 percent from the field and he has yet to bury his first NBA three-pointer (0-for-6). Additionally, his 3.5 assists per game hardly make up for his 2.3 turnovers per game.
As a shooter who leans on his confidence and swagger to make baskets, Rivers has looked overwhelmed this season.
When you add in the fact that Greivis Vasquez (averaging 10 points and 8.8 assists thus far) is a more appealing fantasy option due to his assist totals, Rivers stock has plummeted.
There's still plenty of time for Rivers to become a valid fantasy option, but he needs his shooting confidence to return in a hurry.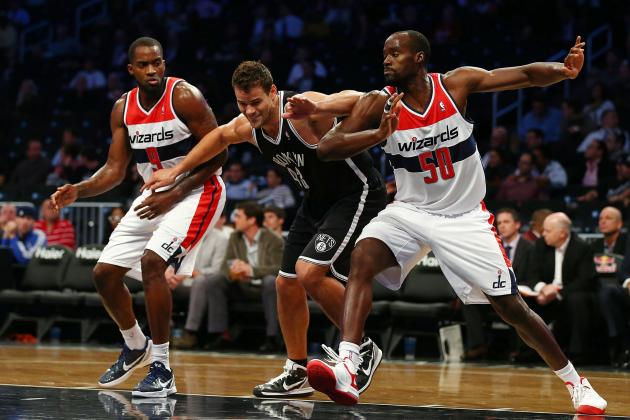 Alex Trautwig/Getty Images

So far this season, Emeka Okafor is averaging 8.6 points, 5.8 rebounds and 2.2 blocks per game. The amount of blocks is a bright spot for fantasy owners, but the points and rebounds are both well below Okafor's career averages.
Sure Okafor helps out by blocking shots, but his points and rebounds are lacking some weight. In addition to that, Okafor is shooting just 40.4 percent from field out of the center position and 50 percent from the free-throw line. Those shooting percentages are sure to bring down any fantasy team in two key categories.
Okafor's latest game against Indiana (17 points and eight rebounds) was a nice effort. However, Okafor is going to have to gain much more consistency to avoid getting dropped in fantasy leagues. He's been a statistical disappointment thus far.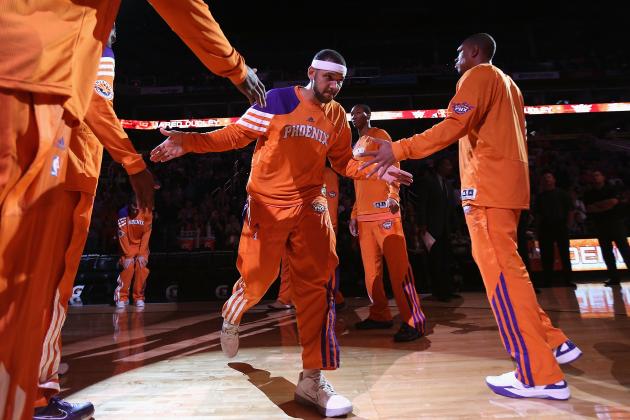 Christian Petersen/Getty Images

Jared Dudley had a career year last season with the Phoenix Suns. He recorded career-highs in points, rebounds, assists, blocks and field goal percentage.
So far this season though, Dudley's numbers are down across the board.
Dudley, the longest tenured member of the Phoenix Suns after Steve Nash's departure, was meant to step up and be a leader for this team both on and off the court. However, a shooting slump to start the season has Dudley averaging just 8.3 points on 44.2 percent shooting (which is a career-low shooting percentage for the veteran).
The only way for Dudley to return to form is to shoot himself out of his slump.
Even so, brilliant play from Shannon Brown (Dudley's backup) may lead to a decrease in minutes for Dudley moving forward.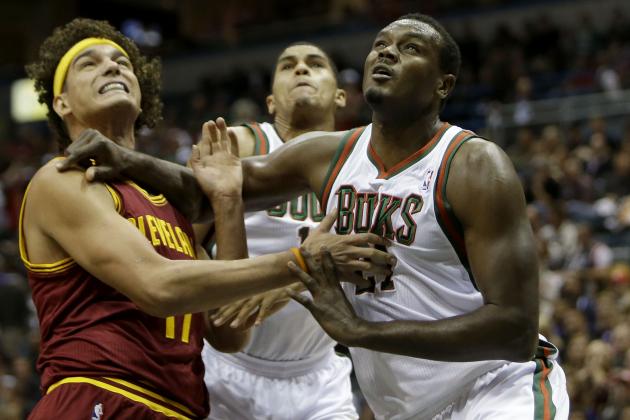 Mike McGinnis/Getty Images

Samuel Dalembert has never fallen into the category of "fantasy stud." However, he's usually been a reliable bench player that can provide points on a solid field goal percentage, rebounds and blocked shots.
So far this season, Dalembert has the lowest statistical averages in all three of those categories since his rookie year. A lot of that can be attributed to playing time.
Despite starting all five of the Milwaukee Bucks' games this season, Dalembert is only notching 15.4 minutes per game (again, the lowest since his rookie year).
A breakout performance in the early going by the young Larry Sanders, coupled with options named Ersan Ilyasova and Tobias Harris has left Dalembert out of the loop.
Unless Sanders sustains an injury or falls out of the Bucks' rotation, expect him to be the more reliable fantasy option in Milwaukee.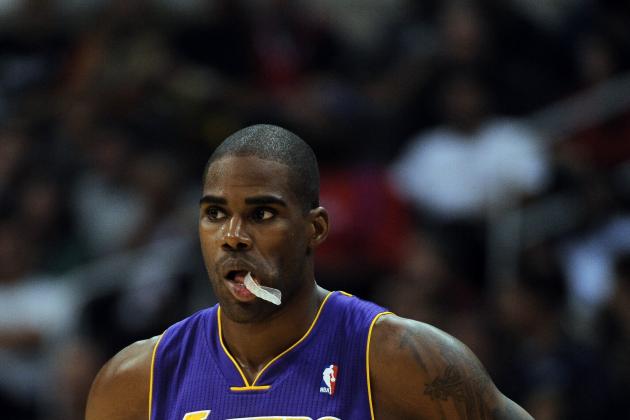 Harry How/Getty Images

Antawn Jamison averaged 17.2 points per game a season ago with the Cleveland Cavaliers. For his career, Jamison has averaged 19.4 points per game. He's always been a solid offensive option who pours in the points from all over the court, which is why he was brought to Los Angeles to shore up a very shoddy second unit.
Even though Jamison was meant to compete for Sixth Man of the Year honors, his first season with the Lakers has been a disaster thus far. Not only do the Lakers have a losing record (leading to the firing of head coach Mike Brown), but the bench is terrible yet again.
Jamison's 4.2 points and four rebounds per game aren't good enough for a fantasy roster spot even in the deepest of leagues.
Perhaps a new coach can utilize Jamison's talents more efficiently, but it's been a struggle for the veteran so far.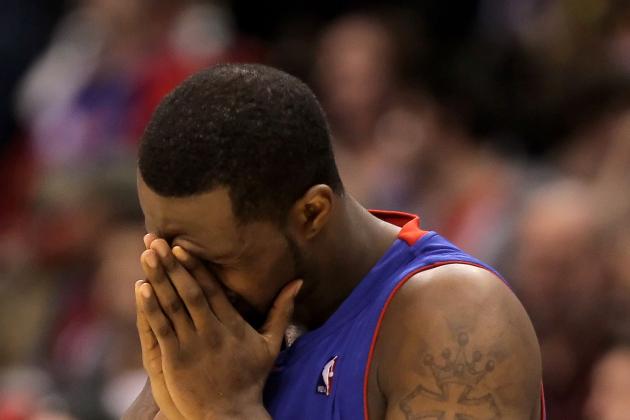 Jeff Gross/Getty Images

The only way to describe Rodney Stuckey's game so far is inconsistent. Alright, so it's not the only way to describe it, but we'll get to that.
In the past, Stuckey has actually been a solid fantasy option despite not being a top-tier guard. He's also a bit of an enigma (is he a point guard or a shooting guard?).
Anyway, in 2010 Stuckey averaged 16.6 points and 4.8 assists per game. In 2011, he averaged 15.5 points and 5.2 assists per game.
So far this season, Stuckey has fallen off the grid. He's averaging 7.9 points per game on a putrid 23.6 percent shooting from the field. If Stuckey's shooting percentage had a smell, it would probably smell like hot garbage.
In addition to that, Stuckey is shooting just 22.7 percent from beyond the three-point arc. The bottom line is that this has been an ugly shooting slump for Stuckey to start the season. Detroit's record is reflecting Stuckey's struggles.
Stuckey's awful shooting percentages, lack of scoring and inability to make an impact on the defensive end of the court are making him a liability in every sense of the word. If he's still on your fantasy team after this slump, you've either stopped caring or have an amazing amount of faith.
The basketball outlook in Detroit right now is bleak at best. Perhaps Stuckey needs a change of scenery to get back on track.