NFL Picks Week 10: Predictions for Every Game
Josh D. Weiss-US PRESSWIRE
New week, new questions and new picks: This is Week 10 of the 2012 NFL season.
One game that stands out involves the 8-0 Atlanta Falcons. Matt Ryan and Co. travel to the Big Easy to take on Drew Brees and the New Orleans Saints.
Will the Dirty Birds remain perfect?
Well, facing a division rival is tough, and the Saints gain more confidence each game. Sure it was Michael Vick and the Philadelphia Eagles' invisible offensive line—at least New Orleans made it look that way—but this defense has more swag than ever right now.
Ahead, can Atlanta remain perfect or will the Saints pull off an electrifying upset? Only one way to find out, because provided are picks from pro football's entire slate of action this week.
Indianapolis Colts at Jacksonville Jaguars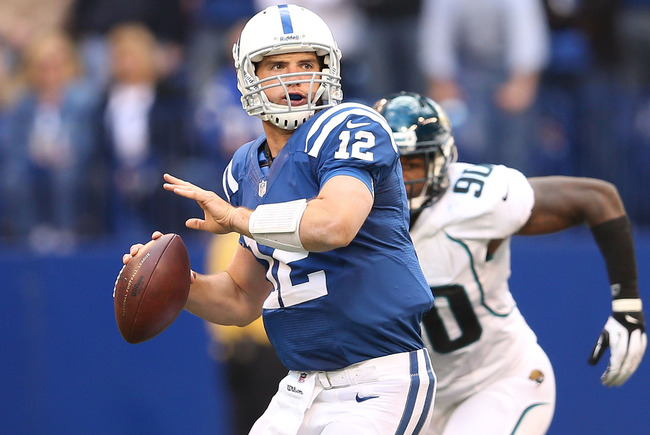 Andy Lyons/Getty Images
Only two road teams have won on the short week this season. The Indianapolis Colts face a challenge, though, because this is a divisional game, and the Jacksonville Jaguars have nothing to lose.
Still, Indy presents solid offensive balance and a defense more capable of forcing turnovers. Quarterback play will be the difference, and Andrew Luck is a distinct advantage for Indianapolis.
Colts 21, Jaguars 17
Denver Broncos at Carolina Panthers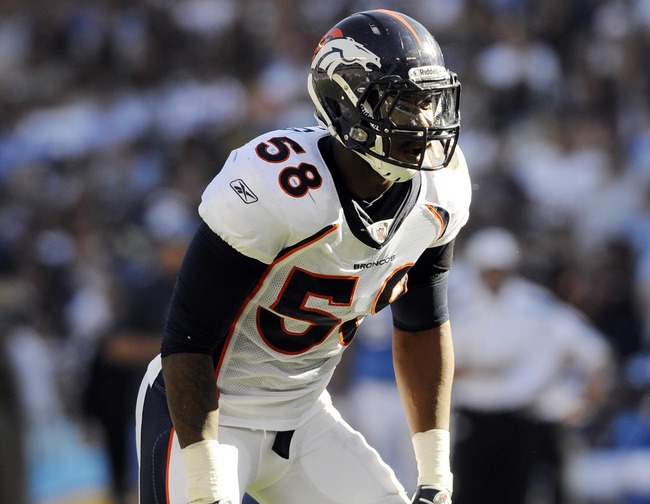 Christopher Hanewinckel-US PRESS
As long as the Denver Broncos get pressure on Cam Newton, the Carolina Panthers don't have a chance.
Carolina's opponent last week, the Redskins, has one of the worst defenses around, whereas Von Miller and Co. know how to lock it down. Add in Peyton Manning facing the Cats defense and this game will be over by halftime: That is, as long as the Broncos don't get turnover-prone.
Still, Denver's defense can also force some turnovers to offset any momentum by Carolina.
Broncos 31, Panthers 16
New York Giants at Cincinnati Bengals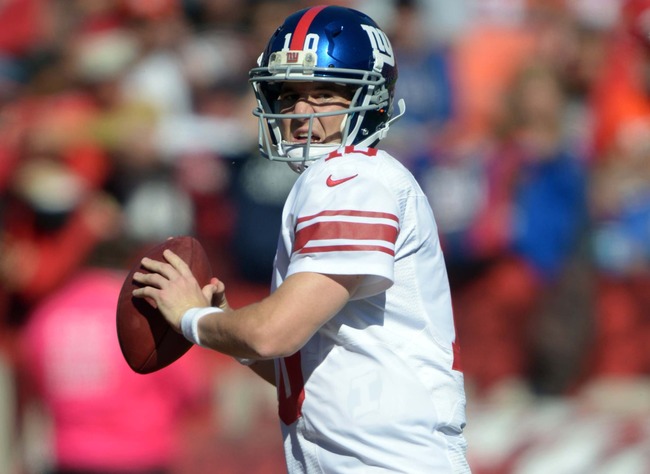 Kirby Lee-US PRESSWIRE
Don't panic if you are a fan of the New York Giants. Eli Manning and Big Blue have been excellent on the road in recent years, and 2012 is no different.
The Cincinnati Bengals, unfortunately, have trouble winning at home in addition to fielding a balanced offense. New York's pass rush alone will limit production, and the Giants offense will control the tempo as a result.
Giants 28, Bengals 21
Tennessee Titans at Miami Dolphins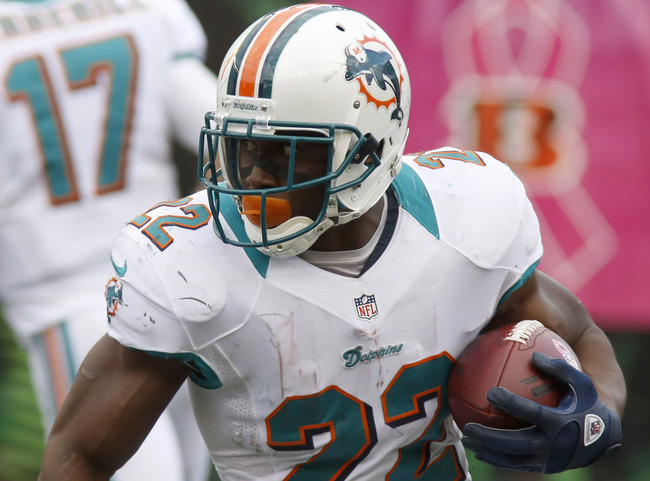 David Kohl-US PRESSWIRE
Expect the Tennessee Titans to air it out, because the Miami Dolphins' biggest weakness is defending the pass. Andrew Luck revealed that most recently on Sunday.
Tennessee, however, isn't as explosive as Indianapolis, and the Dolphins are solid against the run. And unless the Titans defense can stop someone, don't anticipate Miami slowing down. The 'Fins are more potent than they are given credit for, and Reggie Bush will enjoy some inflated numbers.
Dolphins 30, Titans 17
Detroit Lions at Minnesota Vikings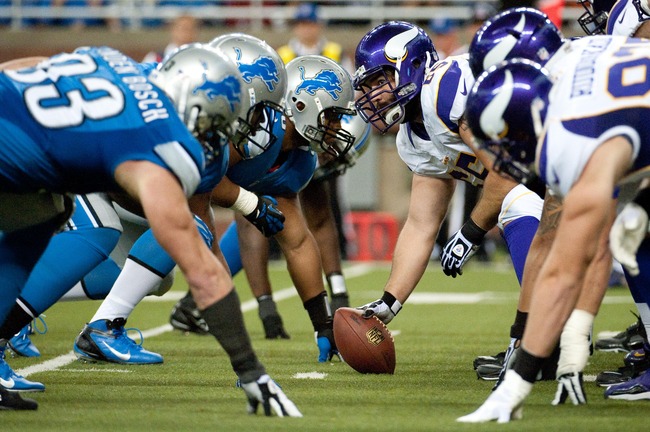 Tim Fuller-US PRESSWIRE
Although the Detroit Lions have displayed improvement against the run, this defense is still suspect against the pass. Fortunately for the Lions, the Minnesota Vikings passing game isn't too explosive.
That being said, the Vikings racked up 243 yards rushing against the Seahawks on Sunday.
Yes, Detroit's passing offense can push the pace against Minnesota. Nonetheless, the Vikings are most vulnerable to strong rushing teams, and Detroit still must prove weekly consistency on the ground—at the Jaguars doesn't hold much weight.
Vikings 24, Lions 23
Buffalo Bills at New England Patriots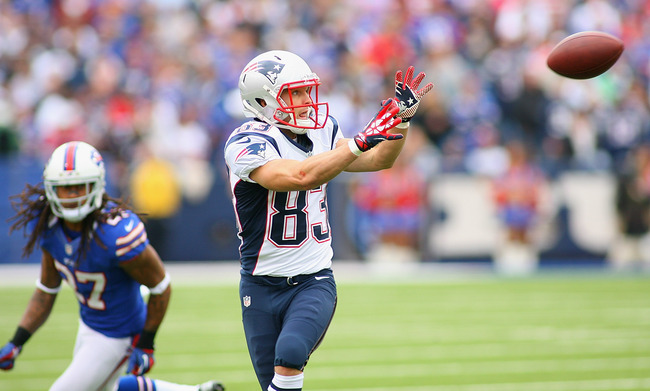 Rick Stewart/Getty Images
It's hard to picture the Buffalo Bills keeping pace with the New England Patriots. Aside from having a reliable rushing offense, Buffalo continues to lack a consistent passing game and defense.
New England, on the flip side, remains quite efficient and will certainly score to get the Bills on their heels. Despite the Pats' vulnerable coverage, Ryan Fitzpatrick can't turn the ball over which can be an issue as we learned versus New England earlier this season.
Patriots 38, Bills 20
Atlanta Falcons at New Orleans Saints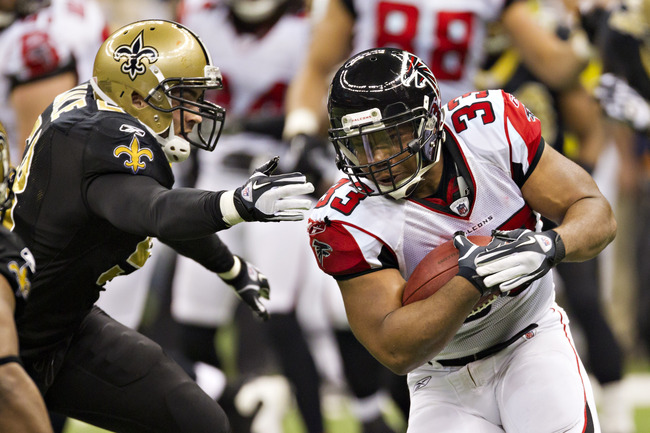 Wesley Hitt/Getty Images
Two fast-paced offenses squaring off means one thing: The winner possesses the defense that forces more turnovers.
Interestingly enough, the New Orleans Saints are just as impressive at forcing turnovers as the Atlanta Falcons. One competitive edge toward the Falcons, though, is that Atlanta does not allow a billion yards per game.
Plus, Matt Ryan and the Dirty Birds are much more effective in scoring position than Philadelphia, which turned the ball over twice in the red zone vs. New Orleans on Monday.
Falcons 26, Saints 24
San Diego Chargers at Tampa Bay Buccaneers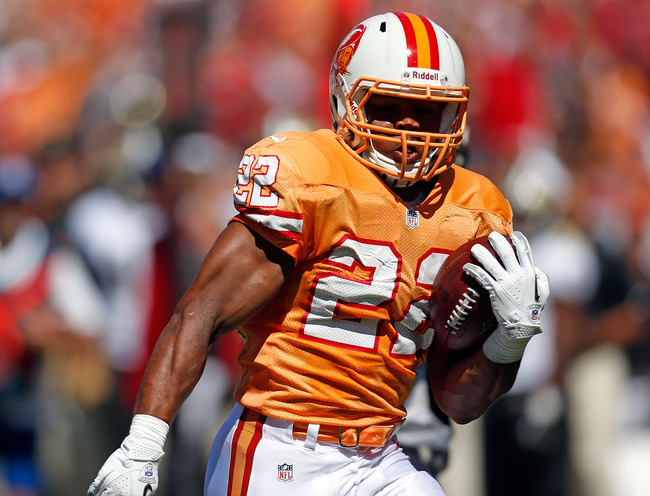 J. Meric/Getty Images
Unlike the Raiders who gave up 251 rushing yards to Doug Martin, the San Diego Chargers are much better against the run. At the same time though, the Chiefs only mustered 13 points vs. San Diego, but the Tampa Bay Buccaneers have an excellent, balanced offense.
Unless the Bolts force some turnovers, San Diego's defense won't slow down Doug Martin and Vincent Jackson. Lest we forget about Philip Rivers occasionally being turnover-prone, and Ronde Barber will create a few additional Tampa possessions.
Buccaneers 27, Chargers 21
Oakland Raiders at Baltimore Ravens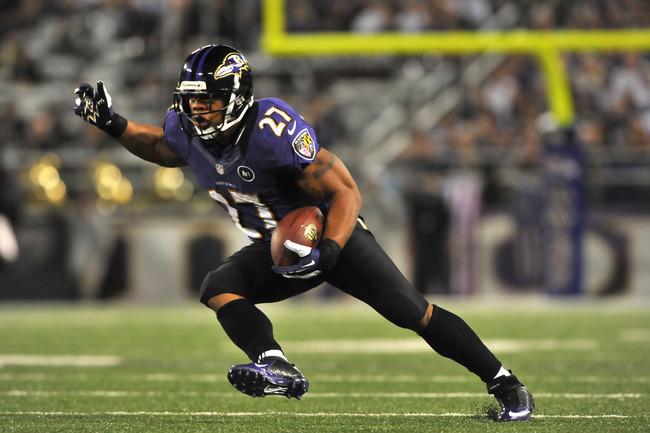 Larry French/Getty Images
In what looks to be a rather high-scoring affair, the Baltimore Ravens possess one distinct advantage over the Oakland Raiders: Ed Reed.
Carson Palmer has not turned the ball over a lot this season, but Reed's presence will significantly limit Oakland's passing attack. Add in Baltimore's balanced offense, and a Week 9 encore of the Raiders defense is in the making.
Ravens 28, Raiders 14
New York Jets at Seattle Seahawks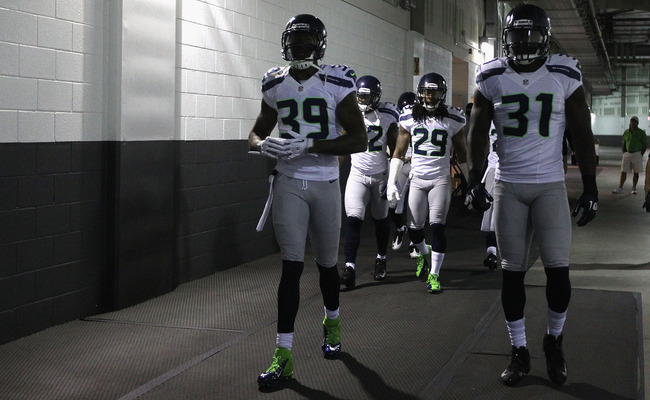 Christian Petersen/Getty Images
All the Seattle Seahawks have to do here is run the rock with Marshawn Lynch. The New York Jets are quite vulnerable defending the run, and controlling the time of possession with Lynch will limit Gang Green's offensive possessions.
For as inconsistent as Mark Sanchez and the Jets' offense can be, Seattle's defense is the opposite. Adrian Peterson may have bulldozed for a bunch of yards against them in Week 9, but the Jets don't present nearly as impressive of a ground game.
Include the Seahawks' pass rush and the Jets won't move the ball much, if at all.
Seahawks 27, Jets 10
Dallas Cowboys at Philadelphia Eagles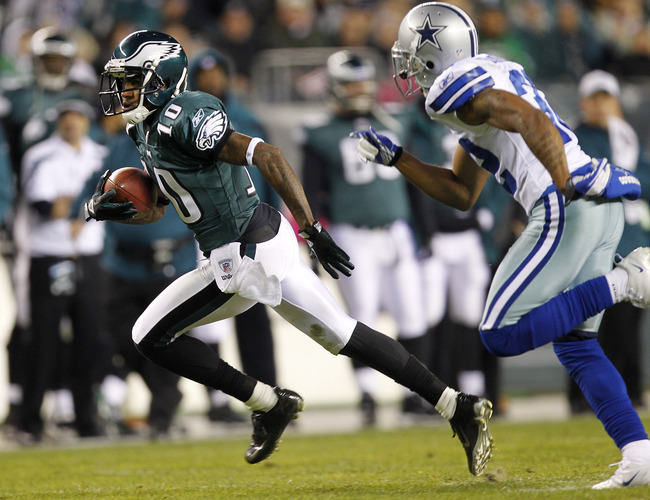 Rich Schultz/Getty Images
The Dallas Cowboys have played a tougher schedule than the Philadelphia Eagles to this point. So, it's reasonable to believe that Dallas will steamroll Philly on the road.
Keep in mind that both quarterbacks are turning the ball over a lot this season—not just Michael Vick. Philadelphia also possesses a better ground game, and it's not like Tony Romo's pass protection is consistently reliable.
Each has a sound pass defense, although it's a matter of who can stuff the run and LeSean McCoy becomes the difference.
Eagles 20, Cowboys 17 (OT)
St. Louis Rams at San Francisco 49ers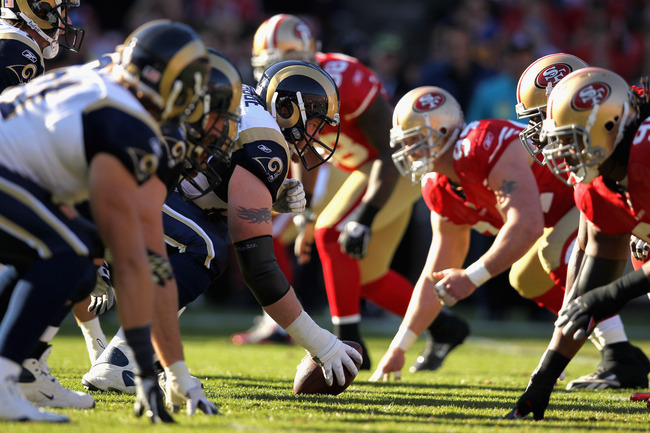 Ezra Shaw/Getty Images
The difference between the St. Louis Rams and San Francisco 49ers will be the ground game.
Each defense is capable of totally stuffing the run, but it's the impact in helping set up the pass that provides an edge. St. Louis isn't as punishing between the tackles, and San Francisco also features better playmaking receivers.
Unless the Rams can win the field-position battle by winning in the trenches, the 'Niners take another divisional matchup.
49ers 24, Rams 7
Houston Texans at Chicago Bears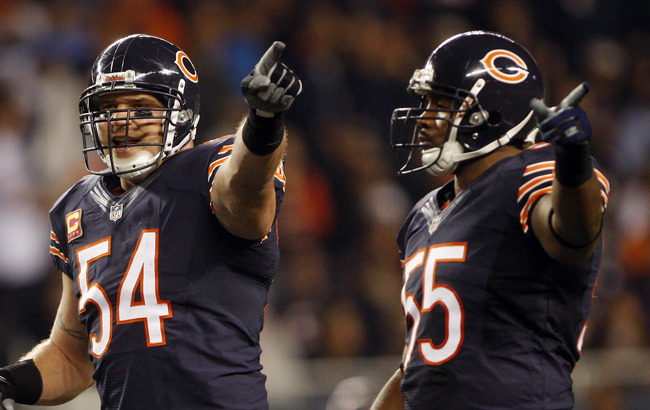 US PRESSWIRE
This is easily the game of the week, as the matchup between the Houston Texans and Chicago Bears will be one awesome defensive slug-fest.
Both teams are well-versed at stifling the run and blanketing in coverage, so turnovers will obviously be the deciding factor. It is, however, important to note that Houston does not turn the ball over often.
So, don't anticipate Chicago forcing more than three turnovers like it seems to do just about every week. In fact, the Texans defense is sneaky good at causing its own turnovers and is just as impressive at applying quarterback pressure: Not to mention, Matt Schaub's pass protection is much more reliable than Jay Cutler's.
Texans 16, Bears 13 (OT)
Kansas City Chiefs at Pittsburgh Steelers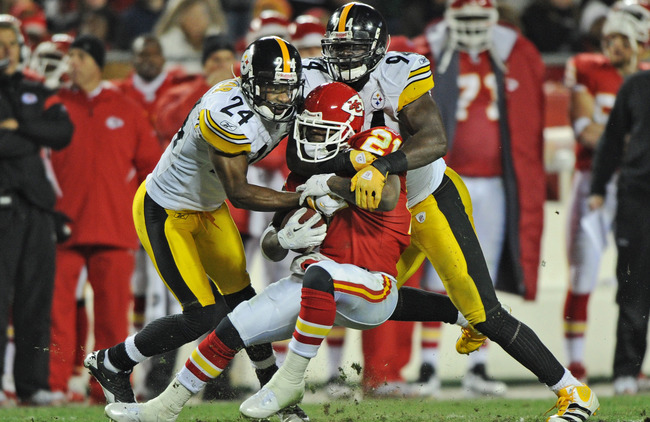 Peter Aiken/Getty Images
The game between the Kansas City Chiefs and Pittsburgh Steelers is shaping up to be this season's biggest point differential. Kansas City's case of the fumbles makes Michael Vick's look reliable by comparison, because the Chiefs can't move the rock whatsoever.
Expect Pittsburgh to load the box against Jamaal Charles, as the ground game is K.C.'s only shot at recording first downs. Well, the Steelers offense won't have any issues with balance as the Chiefs also give up an average of 30 points-per-game.
Steelers 37, Chiefs 3
Follow John Rozum on Twitter.
Keep Reading