Oregon State vs Stanford: Live Scores, Analysis and Results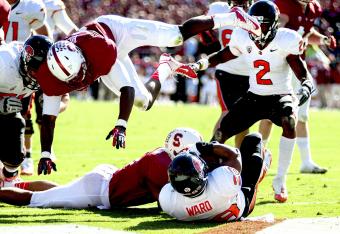 Stanford rallies after giving up 23 straight points to knock off Oregon State 27-23 and improve to 6-1 in the Pac-12.
This game lived up to its billing between two of the toughest defenses in the Pac-12. Stanford controlled the first quarter, but a well-coached Oregon State squad rallied for 23 straight points to take command.
Kevin Hogan went 22-of-29 in his first career start for 254 yards, three touchdowns and two interceptions. His counterpart, Cody Vaz for OSU went 23-of-38 for 226 yards and a touchdown.
The win gives Stanford a chance to represent the Pac-12 North, if they can get by Oregon next weekend. Oregon State is no longer in contention for the North Division crown, but should remain in the top 25.
It was a hard-hitting, physical and well-coached game. Stanford just proved to be too much down the stretch for OSU.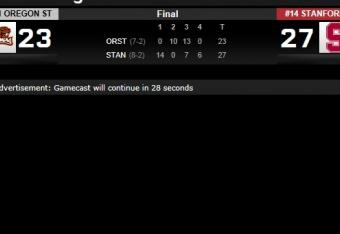 Final in Palo Alto: Stanford 27, Oregon State 23
Stanford moves to 6-1 in the Pac-12 North. The Cardinal will face Oregon next week for a chance at the Pac-12 title game.
Oregon State falls to 5-2.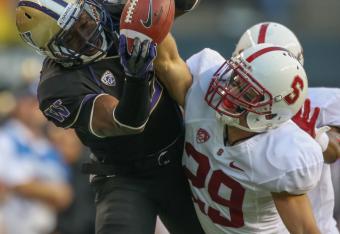 Stanford's defense does it again. It wasn't a pretty game for them but it's enough to get a win. The Cardinal game against Oregon could be for the Pac-12 North berth to the championship game.
Hamlett comes up with a big grab to move the chains and takes a shot for OSU.
OSU holds and will have enough time to put a drive together. No timeouts but just under four minutes to play and a field goal wins it.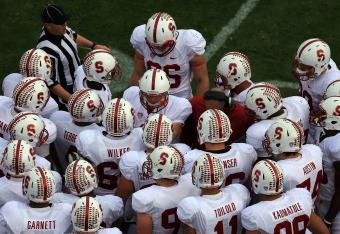 Oregon State starts using timeouts. Three first downs from Stanford seals the win.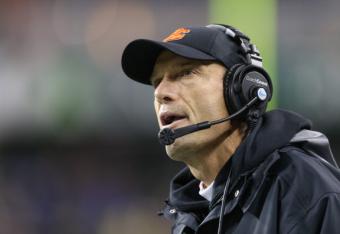 Against the methodical Stanford offense, Oregon State elects to punt with just over four minutes left.
You're on the road against a team with all the momentum, take a chance. Just ask LSU how that works.
Costly mental mistake gives OSU the ball at the 35. Have to keep that ball in-bounds.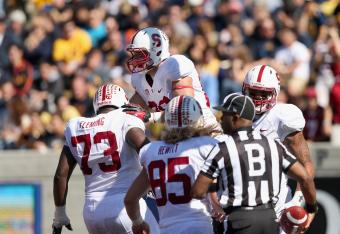 Touchdown Stanford, Hogan to Ertz.
Stop me if you've heard that before. Stanford leads 27-23 with 5:07 to play
Phantom holding call hurts Stanford.
First-and-goal Stanford
Clock ticks below the six-minute mark.
Taylor is getting it done on the ground now. Stanford is in field-goal range and could take the lead if they need to put the foot to it.
Cody Vaz fumbles!
Oregon State's first mistake of the day could cost them the game. Vaz wanted to tuck the football. Stanford recovers at the 29 of OSU.
Josh Mauro says hello. Oregon State needs a few first downs here.
Interception OSU
One of the best turnover teams in the country is minus-4 today. That pass should have never been thrown.
What would you do for a Klondike Bar?
Defense holds again.
Stanford hold OSU to a punt. Stanford ball at the 20 after the touchback.
3rd-and-10, can Cody Vaz come up with a big play? How about a screen?
Oregon State catches a break there. Vaz got hit. The pass was tipped but it fell harmlessly to the ground.
Stanford dominated the first quarter. OSU dominated the middle quarters. Who owns the final frame?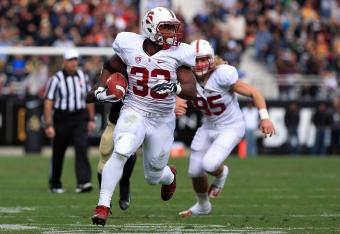 Touchdown Stanford, 21-23 Oregon State as the game goes into the fourth quarter.
It's ALIVE!!! The stadium comes alive again on the 40-yard reception.
As FOX says, "like a wizard."
5-fot-7 on third down today for Stanford. Converting third downs is crucial for successful teams. Momentum swing for the Cardinal.
Ertz picks up the third down. Stanford needs points on drive.
Field goal OSU, 23-14 with 3:30 left in the third.
Defense holds again. Trading for field goals is not a bad situation. Romaine is 3-for-3.
This article is
What is the duplicate article?
Why is this article offensive?
Where is this article plagiarized from?
Why is this article poorly edited?