Fandango and 5 Returning or Repackaged WWE Superstars in Line for a Big Push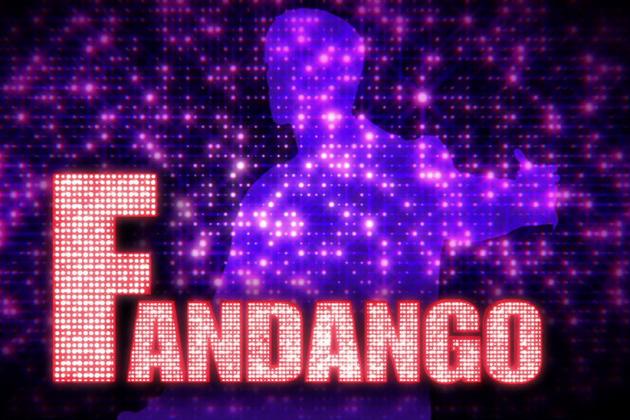 Photo courtesy of WWE.com
While the WWE has a fairly large roster of superstars, it seems awfully thin right now. A big reason for that is the fact that many talented guys are either out injured or being repackaged at the moment. It's hard to say what the writers have on their minds, but there is room for a lot of those guys to get pushed in the near future.
Aside from CM Punk, John Cena, Ryback, Sheamus and Big Show, the WWE doesn't seem to be too heavily invested in its superstars right now. It would be very easy for someone to step in and ascend to a prominent position quickly, and I anticipate the road from Survivor Series to WrestleMania to feature plenty of that.
When a new superstar is introduced with vignettes, it's usually a pretty good bet that he'll be utilized heavily upon debuting. Also, when a prominent wrestler is injured or taking time off for a significant period, his return is usually quite fruitful. A perfect example of each would be Tensai, who beat John Cena and CM Punk after his debut, as well as Christian, who won the Intercontinental title on the night he came back from injury earlier in the year.
With that in mind, here are five superstars who are currently being repackaged or are ready to return from injury and are good bets to be pushed when they do come back into the fold.
Begin Slideshow

»
On Monday, the WWE aired a vignette touting its newest superstar, Fandangoo. He didn't last long, though, because one "O" was dropped a day later and the name was changed to Fandango instead. I'm not really sure what the significance of that is, but I do know that Fandango figures to be featured prominently when he does debut.
By now, most people are privy to the fact that Fandango will be played by Johnny Curtis. He has been testing out the gimmick at house shows as of late, and it's now just a matter of time before it transitions to television. Curtis is a talented guy with a good personality who won the fourth season of NXT, so it's good to see the WWE doing something with him, even if it does seem strange.
Based on what I know about the character, it's essentially Curtis posing as a tango dancer. It may seem like overkill because of the fact that we already have a dancing Funkasaurus in the form of Brodus Clay, but it's better than letting Curtis waste away on Superstars and Santino's Foreign Exchange.
Even if Fandango doesn't become a main-eventer or upper-midcarder, he's going to get plenty of support from the writers initially. Guys who have recently debuted following vignettes such as Tensai and Sin Cara have gone on monster runs at first. Tensai's push stalled and Sin Cara slowed down as well, but Fandango is a lock to rack up plenty of wins for a couple of months at least.
I don't anticipate Fandango becoming much more than a midcard comedy act; however, that isn't necessarily a bad thing considering where Curtis was just a few weeks ago.
After defeating Triple H at SummerSlam, Brock Lesnar "quit" the WWE for the second time since making his return on the night after WrestleMania XXVIII.
Fans know that he has a contract that lasts through WrestleMania XXIX, though, so it's obvious that he'll be back at some point. Whenever that time comes, Lesnar is sure to receive a monster push as he is prepped for a potential 'Mania match.
I was one of many who figured Lesnar would make his return at Hell in a Cell to help WWE champion CM Punk beat Ryback. Since Lesnar and Punk have a mutual supporter in Paul Heyman, it would have made sense. That didn't happen, however, as referee Brad Maddox was the one who screwed over Ryback in favor of Punk.
Even so, Lesnar is going to come back at some point between now and the Royal Rumble. Survivor Series presents yet another potential opportunity for him to reappear. Punk has to defend his title against Ryback and John Cena at the pay-per-view, so I can most definitely see Lesnar lending the WWE champion a helping hand.
Lesnar has history with Cena, as Cena beat him at Extreme Rules and a lot of parallels can be drawn between Lesnar and Ryback. If I had to make a specific prediction, I believe Ryback will hit Cena with his finisher, only for Lesnar to appear and begin brawling with him. This will allow Punk to pin Cena to retain the title, and it will start a Lesnar vs. Ryback feud as well.
The WWE is obviously trying to develop Ryback into a top-level guy, and putting him up against Lesnar at WrestleMania would accelerate the process. Lesnar will be a key figure from the moment he shows his face on WWE programming.
Having been out of action since May due to a shoulder injury, many fans have forgotten about Mark Henry. Prior to his ailment, however, Henry was on the most impressive roll of his career as a dominant heel.
Henry held the World heavyweight championship for the first time in his career, and he appeared to finally reach his vast potential. I can't help but think that his push lost some momentum due to the mounting injuries, though.
According to the Wrestling Observer (via WrestleZone.com), Henry is progressing well from his shoulder surgery and should be back before the end of the year. That means The World's Strongest Man could be available for the TLC pay-per-view, but he should be cleared to compete by the Royal Rumble at the very least.
I never considered myself much of a Henry fan since he was usually either playing a smiley face or an insignificant heel, but his turn in the summer of 2011 changed my opinion of him. He suddenly seemed like a true threat to beat anyone on the roster, and his mic skills went from being almost nonexistent to being among the best in the company.
Since the World heavyweight championship picture is in a state of flux right now, I could see Henry getting back into that mix fairly quickly. Big Show is the titleholder right now, but that isn't likely to last long. Aside from him, Wade Barrett may be the only credible heel who can enter the title scene, and that bodes well for Henry.
Regardless of how he is utilized, I suspect that Henry will go on a dominant run as soon as he comes back. Whether or not he can equal his late-2011 swoon is anyone's guess, though.
Most fans probably look at Ricardo Rodriguez as Alberto Del Rio's bumbling ring announcer. The fact is, Ricardo is actually a pretty accomplished wrestler. He was very popular on the California independent scene, and he wrestled for the WWE in FCW as well. Ricardo has served as Del Rio's announcer since his WWE debut, but the time has come for him to spread his wings and fly solo.
Ricardo has been working some matches at house shows and for Saturday Morning Slam as a masked luchador known as El Local. The fact that it is actually Ricardo under the mask hasn't been addressed by the WWE, and casual fans probably wouldn't have any idea. If there weren't plans to allow Ricardo to wrestle in the near future, though, then I doubt that they would be using him in this capacity.
A potential falling out between Del Rio and Ricardo has been teased recently, with Rosa Mendes wishing Del Rio luck before his match against Randy Orton on Smackdown. It is blatantly obvious that Del Rio will eventually fire Ricardo in favor of making Rosa his valet. This will seemingly lead to Ricardo's departure, but he will actually work as El Local instead.
El Local will eventually begin a feud with Del Rio, and I expect that he'll even get the better of him on several occasions. This will anger Del Rio and ultimately lead to him unmasking El Local to reveal that it's actually Ricardo. That story is an easy and obvious one to write, so I would be shocked if the WWE didn't go in that direction.
As talented as Del Rio is, Ricardo receives a much bigger reaction from the crowd, and he may be the bigger asset for the WWE. The company has to realize that it has an untapped resource in Ricardo, so it will give him an opportunity to show what he can do in the near future.
Jack Swagger was once the World heavyweight champion and one of the WWE's fastest-rising stars, but poor booking halted his push and he was never able to recover. Swagger has been on a terrible skid over the past year in particular, and he hasn't been seen on TV in a couple of months. After a loss to Ryback, he told then-Raw general manager A.J. Lee that he was going to take some time off.
It's uncertain when Swagger is due back, but according to WrestlingInc.com, he was present at the Raw taping in England on Monday and was sporting a new look. Swagger had longer, slicked-back hair and a beard reminiscent of The Miz. There have been rumors regarding Swagger returning with an altered gimmick since his was floundering, and the new look would seem to support that theory.
My hope is that he comes back as a pro-American face to challenge United States champion Antonio Cesaro. Since winning the title at SummerSlam, Cesaro has blown through the midcard, and he is already running out of potential challengers. Therefore, a face Swagger would be the perfect opponent. Swagger was already known as The All-American American, so why not have him truly embrace his home country?
Whatever the case, the WWE had a rationale behind taking him off television, and it wasn't so they could bring him back a couple of months later and job him out. Swagger is going to get a push when he returns, and while there is no way of knowing how significant the push will be or how long it will last, it will be an improvement from what he was doing previously.
Swagger may be lacking in the charisma department, but he has ideal size and is one of the best in-ring workers in the WWE. There are plenty of ways to use him, and I hope the WWE comes up with something better than having him lose all of his matches.
Follow @MikeChiari on Twitter and listen to him on Ring Rust Radio.