Predicting the 10 Most Likely Offseason Moves of 2012-13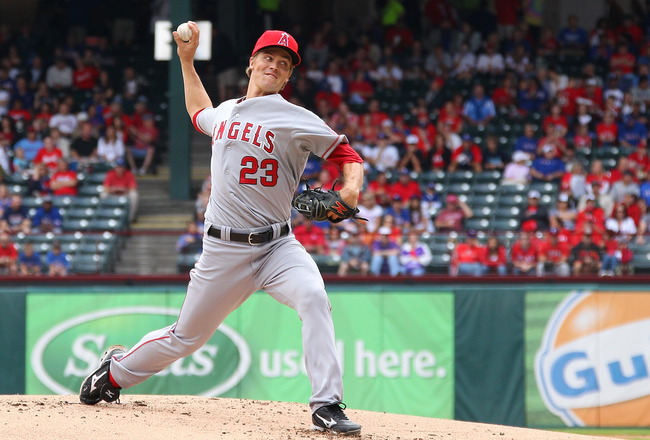 Rick Yeatts/Getty Images
Over the next three-plus months, a flurry of activity will likely occur in Major League Baseball as each team looks to re-stock and bolster their rosters for the upcoming 2013 season.
In order for each team to reach its goals, they must exhaustively research and assess each available player and how each of those players best fits into their plans.
With over 165 players eligible for free agency and quite a few others who could be available via trade, general managers and their staffs will have their hands full.
There are some possible transactions that are more likely than others, however.
Here is a prediction of the moves that seem most likely at this point during the MLB offseason.
1. R.A. Dickey Will Re-Sign with New York Mets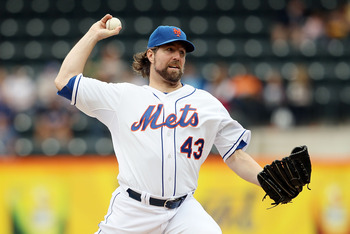 Alex Trautwig/Getty Images
It's safe to say that knuckleballer R.A. Dickey figured things out this past season.
Dickey rode his floater to great success this past season, posting a 20-6 record, a 2.73 ERA and led the National League in shutouts (3), complete games (5) and strikeouts (230).
Now locked up for the 2013 season after the Mets exercised his $5 million option, Dickey and the Mets are currently working on a long-term deal that will keep Dickey pitching at Citi Field for the foreseeable future.
Andy McCullough of the Newark Star-Ledger tweeted on Wednesday that Dickey is much more confident now that a deal can be reached.
I predict that Dickey will in fact re-sign with the Mets for three years and $27 million.
2. Adam LaRoche Re-Signs with Washington Nationals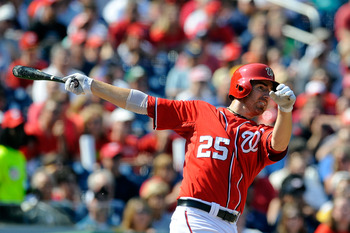 Patrick McDermott/Getty Images
With a free-agent pool thin on quality first basemen, it made sense for Washington Nationals first baseman Adam LaRoche to decline his 2013 option for $10 million.
Several teams will have interest in a man that provides a quality bat (33 HR, 100 RBI), solid defense and an excellent veteran clubhouse presence.
The Nationals are continuing to keep in touch with LaRoche and his agents, and general manager Mike Rizzo is clearly interested in bringing LaRoche back into the fold.
However, Rizzo also acknowledged that other options are available as well, with the possibility that the Nats could move Michael Morse to first or use Tyler Moore.
"We have other options so that makes it less critical," Rizzo said. "But because of what he means to the team, how he balances the lineup, the type of defense he gives us, and his leadership, he makes [himself] an important guy for us to lock up."
I believe the Nationals will eventually re-sign LaRoche. His value to the team—both in the lineup and in the clubhouse—can't be understated.
3. Mike Napoli Signs with Boston Red Sox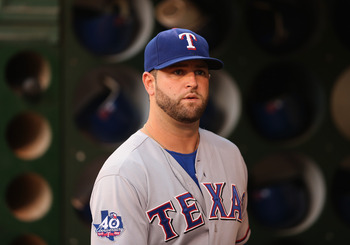 Ezra Shaw/Getty Images
Mike Napoli may be coming off a down year, but interest in him this offseason is expected to be high nonetheless.
According to Nick Cafardo of The Boston Globe, the Boston Red Sox are one of the teams who may target Napoli—but at first base instead.
Mike Napoli and Adam LaRoche on Red Sox first base radar.

— Nick Cafardo (@nickcafardo) November 8, 2012
Napoli suffered through both knee and quad injuries that limited his production in 2012, so moving him to first base would clearly relieve stress on the lower body.
Napoli has logged 133 games at first during his career, so the transition wouldn't be completely foreign to him.
I like Napoli signing with the Sox, particularly as another strong right-handed bat that can make great use of the short left-field confines at Fenway Park.
4. David Wright Signs Long-Term Extension with New York Mets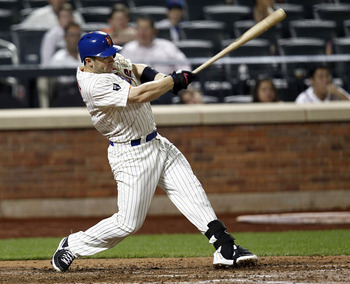 Jeff Zelevansky/Getty Images
The New York Mets have never been particularly good at retaining homegrown talent through the years.
That could change this offseason.
The Mets exercised the option on third baseman David Wright's contract for the 2013 season for $16 million. The two sides are continuing to work on keeping Wright in New York long-term as well.
I absolutely believe this is a contract that gets finalized this winter, somewhere in the neighborhood of six years and $100 million.
The Mets have seen a major drop in attendance since they opened Citi Field—you can bet that if Wright is not part of their future plans, that attendance will continue to decline.
5. Anibal Sanchez Re-Signs with Detroit Tigers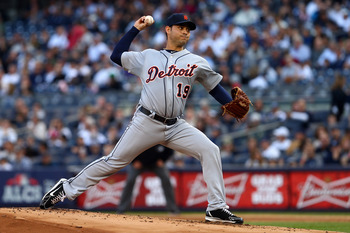 Alex Trautwig/Getty Images
The Detroit Tigers may have gotten swept out of the World Series by the San Francisco Giants, but they're not a team looking to make wholesale changes.
With Victor Martinez returning next season as the designated hitter, the Tigers will be a force offensively. The starting rotation is strong as well with Justin Verlander, Max Scherzer and Doug Fister in the fold.
One more piece will make that rotation even that much better.
The Tigers clearly saw what starting pitcher Anibal Sanchez can do when the heat is on. He posted a 2.43 ERA in his final six regular-season starts and then followed up with three stellar starts in the postseason.
While the Tigers won only one of those starts, Sanchez's 1.77 ERA clearly showed the Tigers that Sanchez can take the ball and run with it in crunch time.
Tigers owner Mike Ilitch isn't getting any younger—he wants a championship now. Signing Sanchez would absolutely help in making that dream a reality.
6. Marco Scutaro Re-Signs with San Francisco Giants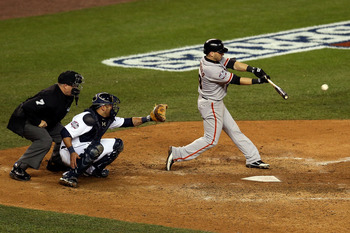 Jonathan Daniel/Getty Images
The San Francisco Giants are on the hunt for a second baseman this offseason, and two of the names on the market they are very familiar with.
Freddy Sanchez and Marco Scutaro are both players whom the Giants owe a huge debt of gratitude. Sanchez helped the Giants capture a World Series title in 2010, and Scutaro's performance this past postseason helped the Giants win once again.
Scutaro's great second half and his sterling effort in the playoffs will likely have teams more than a bit interested in his services. Sanchez is coming off two injury-filled seasons, not making it back onto the field at all in 2012.
If it were up to Scutaro, he would stay in the Bay.
"Sometimes there are decisions that you can't control," Scutaro said. "I don't know what they're thinking; I don't know what other teams are thinking. The only thing I can say is hopefully it works out because I want to come back here."
My guess is that he does stay—the Giants lock him in with a two-year contract and an option for the 2015 season.
7. Ichiro Suzuki Re-Signs with New York Yankees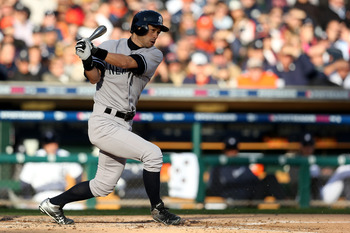 Jonathan Daniel/Getty Images
At 39 years of age, outfielder Ichiro Suzuki is well past his prime.
However, he didn't play past his prime for the New York Yankees.
Joel Sherman of the New York Post reported two weeks ago that Suzuki's preference is to re-sign with the Yankees, citing the winning attitude and feeling more at home with teammates closer to his age.
This is a deal that absolutely makes sense for both sides. Ichiro would sign a one-year deal that doesn't tax New York's payroll, and his versatility in the outfield gives manager Joe Girardi several lineup options.
8. Cody Ross Re-Signs with Boston Red Sox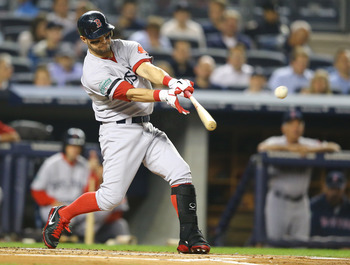 Al Bello/Getty Images
With a .298 batting average, a .921 OPS and 13 home runs, outfielder Cody Ross certainly found Fenway Park to his liking last season.
Away from Fenway, the numbers aren't nearly quite as favorable. For that reason, it makes sense that Ross and the Red Sox will find agreement on a new deal this offseason.
Ross won't have nearly the value to other teams as he does to the Sox, so count on GM Ben Cherington to find a way to get this deal inked soon.
9. Rafael Soriano Signs with Detroit Tigers
Elsa/Getty Images
With legendary closer Mariano Rivera announcing his intention to come back for one more season, 2012 closer Rafael Soriano is almost certainly out of the picture now with the New York Yankees.
Soriano opted out of the final year on his contract that called for $14 million. Presumably, Soriano wasn't about to go back to playing second fiddle behind Rivera again, especially after posting 42 saves with a stellar season.
The Detroit Tigers will be saying goodbye to Jose Valverde. Soriano makes perfect sense in Motown, especially with owner Mike Ilitch's strong desire to bring a championship back to Detroit.
10. Zack Greinke Re-Signs with Los Angeles Angels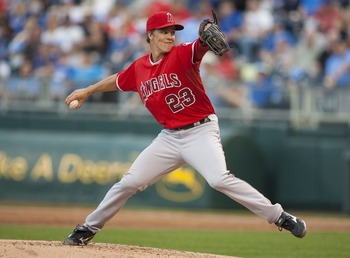 Tim Umphrey/Getty Images
Last July, Los Angeles Angels general manager Jerry DiPoto gave up three organizational top-25 prospects to acquire Milwaukee Brewers starting pitcher Zack Greinke.
At the end of the season, DiPoto traded pitcher Ervin Santana to the Kansas City Royals and declined the 2013 option on pitcher Dan Haren's contract.
The two moves combined gave the Angels the financial breathing room they needed to set up an offer on a long-term contract for Greinke.
This is a deal that gets done. DiPoto simply wouldn't have made any of the above moves if he didn't honestly think he had a better than 50/50 chance of signing Greinke long-term.
Doug Mead is a featured columnist with Bleacher Report. His work has been featured on the Seattle Post-Intelligencer, SF Gate, CBS Sports, the Los Angeles Times and the Houston Chronicle.
Keep Reading