Ranking the Best MLB Free Agents Ready to Sign to a Long-Term Deal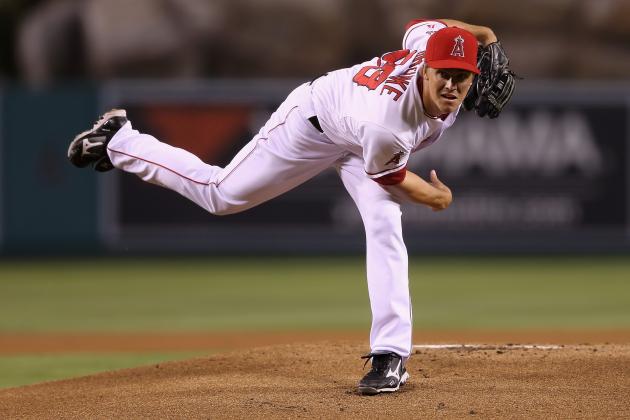 Jeff Gross/Getty Images

MLB free agency is underway and a lot of big name free agents are due to hit the market looking for long-term deals.
It will be hard to say exactly what ball clubs are looking for nowadays. With the economy affecting fan attendance negatively, team's have less money to spend on long-term contracts.
That's not to say that long-term contracts are a thing of the past, but MLB organizations will be very strict on the kind of players that receive them.
Gone are the days when organizations could spend vast amounts of money to win a championship; unless you're the New York Yankees.
These are the best MLB free agents ready to sign a long-term deal.
Begin Slideshow

»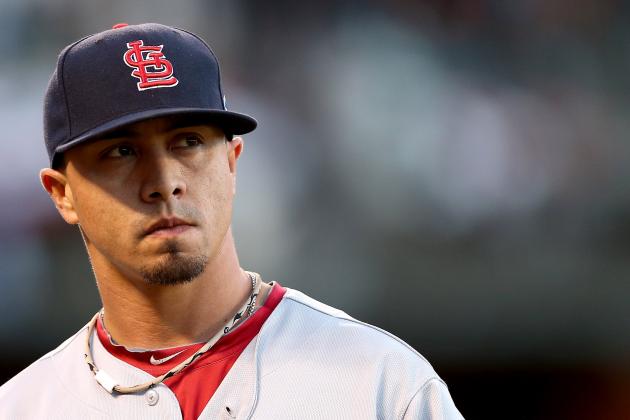 Christian Petersen/Getty Images

The St. Louis Cardinals got everything they wanted out of starting pitcher Kyle Lohse.
Lohse went 16-3 and had a 2.86 ERA with 143 strikeouts last season with the Cardinals. It's fair to say that the Cardinals could be losing a key asset to any future championship run if Lohse decides to leave.
The 34-year-old pitcher will have time to consider his options via free agency, although the chances of him receiving a long-term contract will be slim.
But it is still possible that any team in need of a strong right handed starter will be willing to make a long-term deal. Probably a four-year, $30 million contract to end out his career could be offered.
Though, Lohse will have to decide on money or another chance to win a championship. The likelihood of him being signed long-term to a contender is small. Any team that has extra cash to spend and that is outside of the playoff race will be willing to sign Lohse long term.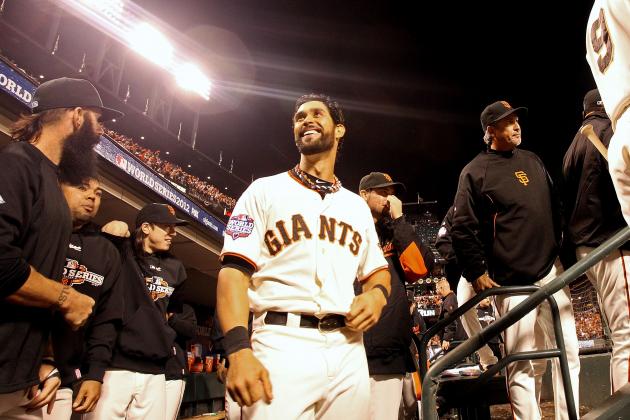 Ezra Shaw/Getty Images

The 31-year-old San Francisco Giants' outfielder just won the World Series, now he is mulling his options in free agency.
Angel Pagan batted .288, had eight home runs and led the National League with 15 triples. Those stats make him valuable in any lineup as a utility player.
Pagan made $4.8 million last season with the Giants and will be looking to sign a long-term deal.
Whether the Giants resign him or not remains to be seen, Pagan may have to prove himself before any serious contender signs him long term.
Another one-year contract to see if he can sustain or even improve upon the number he had in the 2012 season is probable.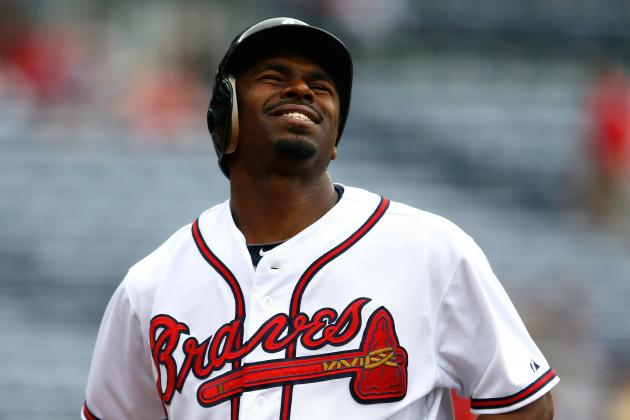 Kevin C. Cox/Getty Images

Center fielder Michael Bourn may just be too expensive for the Atlanta Braves' organization.
It's been reported that Bourn is seeking a $100 million contact, a contract that will limit teams from going after him.
Bourn batted .274 and had 42 stolen bases, though his batting numbers will have to improve in order to get that long-term contract.
Speed is the prime asset of the 29-year-old Bourn and many organizations are in need of speedy baserunners.
Who will go for a long-term deal with Bourn?
The Philadelphia Phillies were said to be interested in a player of his caliber, but a pricey contract may turn them off.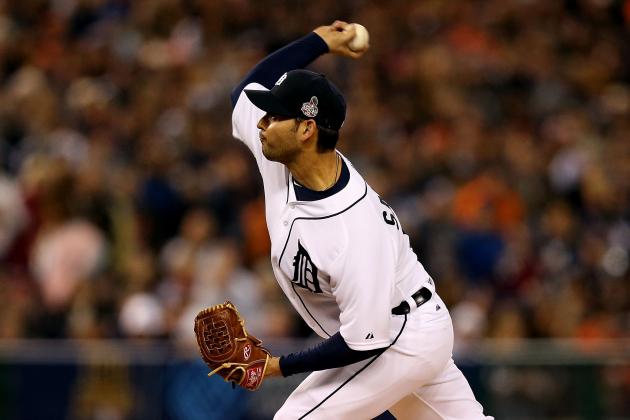 Ezra Shaw/Getty Images

The 28-year-old starting pitcher will be looking for a big pay day once he hits free agency.
Making it all the way to the World Series with the Detroit Tigers, Anibal Sanchez had a 3.86 ERA and a 9-13 record that helped the Tigers.
Sanchez's influence on the Tigers could best be summed up by team president and GM Dave Dombrowski (via the Morning Sun):
I don't think we'd have been playing in the World Series without Sanchez and Infante on our team.
Regardless, the Tigers may not go after Sanchez in free agency, his asking price could be too high for them to dish out.
Reports say that Sanchez could be in line for a five-year, $70 million contract, which is well worth it for the starter.
Though, Sanchez may lower his asking price because the Tigers look to be contenders next season.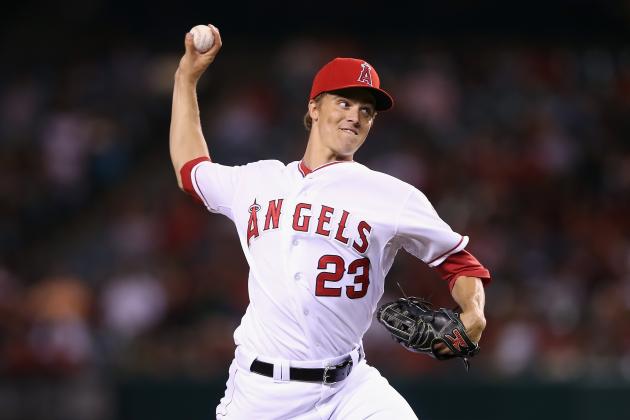 Jeff Gross/Getty Images

Starting pitcher Zack Greinke will be the most valuable arm in free agency. Many teams will be looking to sign the 29-year-old long term for somewhere around $15 million a year.
He played for the Los Angeles Angels last season and had a 3.48 ERA, 15-5 record and 200 strikeouts.
Greinke is crucial to the Angels rotation rebuilding efforts, so look for them to be one of the top bidders for the starting pitcher.
The Los Angeles Times is reporting that Greinke is asking for six years and $150 million, which may be too deep for the Angels to pay. The asking price comes out to be $25 million a year, which would make him one of the top paid pitchers in the MLB.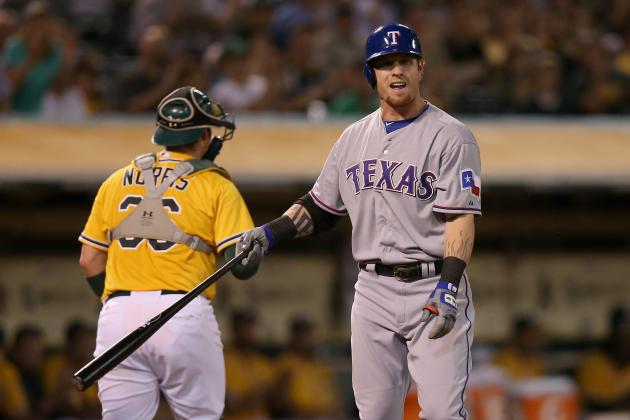 Ezra Shaw/Getty Images

The biggest man come free agency, Josh Hamilton is recognized by almost every fan that has watched a game in the MLB.
Hamilton has spent the majority of his career with the Texas Rangers and those days may be numbered.
Hamilton is asking for a seven-year, $175 million contract that would make any organization twitch at the sight of such a number.
Though, he may not get those figures, one thing's for certain; Hamilton will be signed long term and the Rangers will do everything they can to keep him with the ballclub.
Follow James Maahs on Twitter for more news on the MLB and NHL.