Picking Offensive Positions for the Top 11 Defensive Recruits in 2013 Recruiting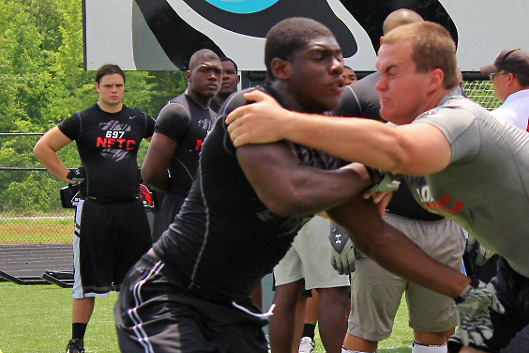 247Sports.com
As we all know, this is not the the 1950's, where players were asked to play both ways on each side of the ball. Modern football has players focusing on one position and playing that position to the best of their focus and ability.
In high school, many players do play both ways, but when they head off to college ball, the program has them indeed play just one position. Some of the top recruits for this 2013 college football recruiting cycle have shown the ability to play other positions than their listed spots.
This piece will focus the top 11 defensive recruits and identifying where they could excel on the offensive side of the ball in college.
Begin Slideshow

»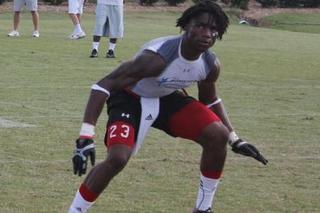 247Sports.com
Smith is a 6'3", 220-pound OLB prospect that is headed to Notre Dame. He's from Indiana and plays the game with great athleticism, fluid movement, quick feet, balance and speed.
With his size and the before mentioned traits, I could easily see Smith being a very good WR in time. He has the capability to learn how to run routes and has the quickness to be good at separating from coverage.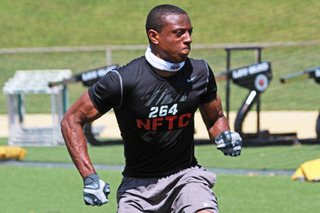 247Sports.com
Woodard is a 6'0", 185-pound CB from New Jersey. He is on track to enroll at Ohio State and will be a pillar player for the Buckeyes down the line.
With his field vision, awareness, instincts, anticipation and intelligence along with his speed and length, Woodard could also be a great WR.
I can see him being a smart receiver that understands how to read coverages on the fly, adjust his routes and settle in voids of zone coverages for easy catches.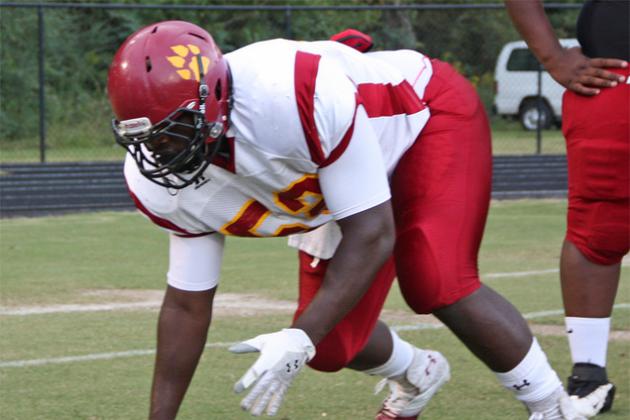 247Sports.com
Adams has gotten into the 300-pound range and stands about 6'3". He shows an excellent get off at the snap, very good strength at the point of attack and is a great athlete for a big man.
To me, that sounds a lot like a player with the potential to be an outstanding OG. Adams has the toughness to hold up in the interior OL, and with some technique work, he could have an NFL future there too.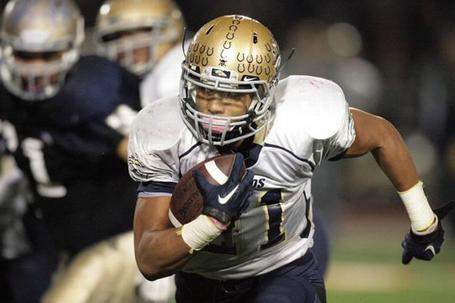 247Sports.com
Cravens has played an array of positions for his high school team already. The Southern California native can effectively play RB, WR, OLB and CB aside from S.
At 6'1" and a hair under 210 pounds, Cravens has the speed, quickness, vision, strength, balance and instincts to be a college RB. He also has good ball skills, and a look as a WR may be warranted too.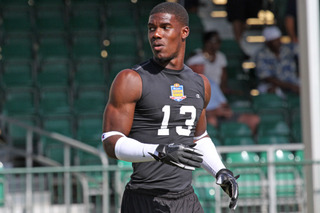 247Sports.com
Projecting an offensive position for Thomas was a bit tough, as the 6'3", 210-pound OLB is a terrific athlete. He has good lateral quickness, speed and good strength.
Perhaps WR could be a good offensive position for him, but even though he may not be as strong as James Wilder was in high school, I can see Thomas being a similar type of RB.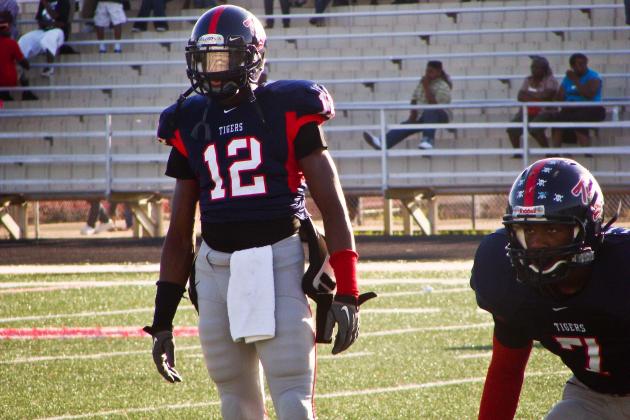 247Sports.com
Conner stands 6'1", weighs 200 pounds and is from Mississippi. He is a great safety prospect that shows the traits of a quick-twitch athlete with explosive speed, quickness, all-around athleticism and instincts.
Seeing him spend his time working as a RB would net good results for a college program. Conner may be dynamic safety, but he also has a high ceiling as a RB as well.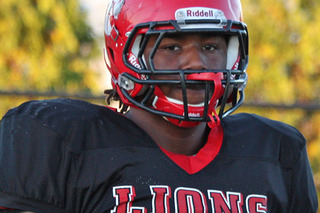 247Sports.com
A fantastic athlete at 6'3" and about an even 300 pounds, Bigelow has been seen at several positions during his high school career in the Mid-Atlantic region.
He has been played at DT, DE, FB, LB and TE, which is where I think he could fit as an offensive player.
Bigelow flashes graceful athletic ability, good speed, easy strength to block, and I'm sure he has adequate enough hands to catch the football.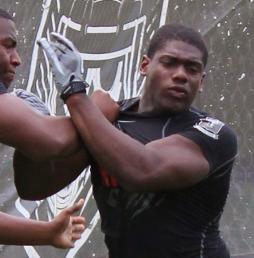 247Sports.com
Lawson is a specimen at 6'2" and 255 pounds. He's very explosive, sudden and strong along with being a good athlete that can change direction easily and fluidly.
I would use him in various ways on offense in the same way the San Francisco 49ers use Delanie Walker. Lawson could play some FB, TE and H-Back, where he could be a real weapon in both the running and passing game.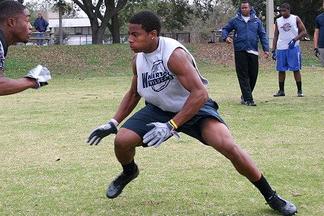 247Sports.com
Hargreaves combines good CB technique with instincts, awareness, short area quickness, speed and many other traits onto a 5'11", 185-pound frame. He could succeed on offense as a scat-back type of RB or as a speedy WR.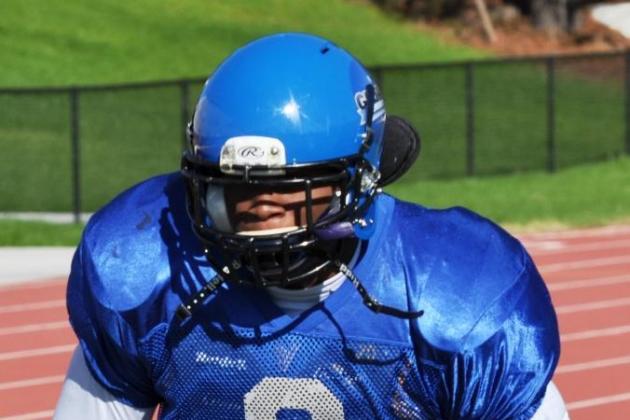 247Sports.com
I've seen tape of the 6'2", 245-pound Foster running with the football, and he looked fine to me. He has the speed, strength, agility and quickness to be a solid "big back" on offense as a downhill runner in a power, man-on-man blocking scheme offense.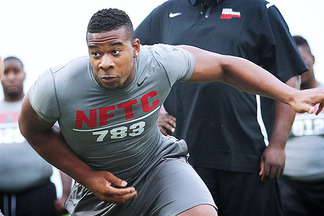 247Sports.com
Nkemdiche plays RB part-time for his high school team in Georgia, and I could see him being a Brandon Jacobs or T.J. Duckett type of RB if asked to in college.
He also has the speed and athletic ability to become a great TE at 6'5", 270 pounds. Also, Nkemdiche has the feet and strength to perhaps develop into an LT, too.
Edwin Weathersby is the College Football Recruiting Analyst for Bleacher Report. He has worked in scouting/player personnel departments for three professional football teams, including the New York Giants, Cleveland Browns and the Las Vegas Gladiators of the Arena League. He spent a year evaluating prep prospects and writing specific recruiting and scouting content articles for Student Sports Football (formerly ESPN Rise-HS). A syndicated scout and writer, he's also contributed to WeAreSC.com, GatorBait.net and Diamonds in the Rough Inc., a College Football and NFL Draft magazine.