Cincinnati Bengals: Geno Atkins, AJ Green to Break Franchise Records?
Use your ← → (arrow) keys to browse more stories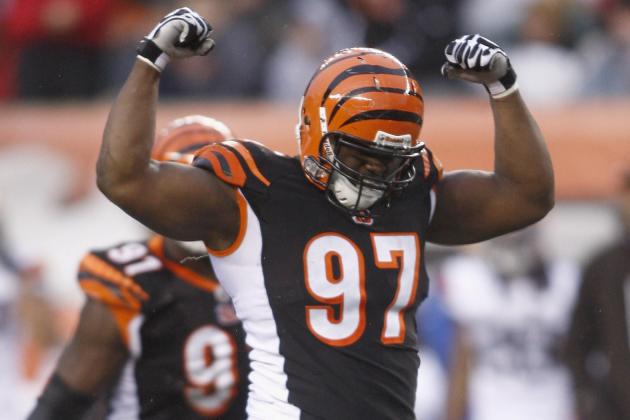 John Grieshop/Getty Images

For the Cincinnati Bengals, there have been very few reasons to celebrate this season. As a team, the franchise is on course for a losing season, but much more painfully, a losing season in a year that promised so much more on the onset. Even though the team isn't where it wants to be, two of the individuals on the roster are continuing to establish themselves as league wide stars with potentially record breaking performances...