5 NBA Head Coaches Already on the Hot Seat in 2012-13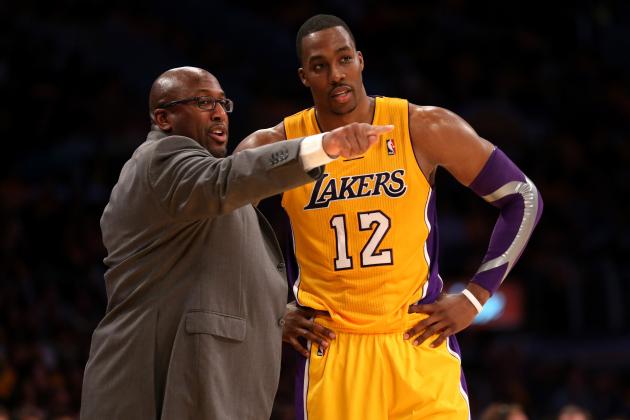 Stephen Dunn/Getty Images

As the 2012-13 season continues to gain momentum, there are plenty of things for all NBA coaches to be worried about. Some of them, though, should be worried about keeping their jobs at the end of the year.
Even though we're so early in the new season, there are multiple coaches already on the hot seat. As teams fail to live up to offseason expectations or show no improvement from last year, these coaches need to know in the back of their minds that they could be gone by June.
Let's take a look at five NBA coaches who are already on the hot seat.
Begin Slideshow

»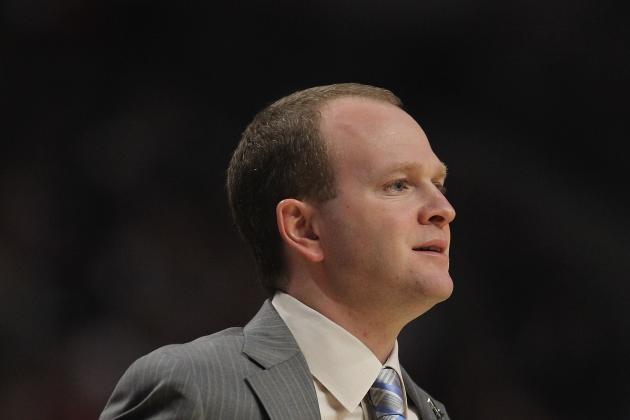 Jonathan Daniel/Getty Images

No one expected the young Pistons squad to contend for a playoff seed, but their 0-5 start is a pretty big cause for concern.
Detroit has given up 103.5 points a contest, tied for 26th lowest in the league. They've played some moderately tough teams, including the Los Angeles Lakers and the rejuvenated Houston Rockets. They've also played four of their five games on the road, but whenever you're allowing teams to shoot 47.1 percent from the field, you're going to have issues.
Coach Frank is in a tough situation. He's got a talented young squad with Greg Monroe, Brandon Knight and Andre Drummond, but he's got to show that his team has improved over last year. So far, they've actually regressed defensively this season—in 2011-12 they held the 14th best scoring defense in the business.
It also is a bad sign when your two best scorers in Greg Monroe and Rodney Stuckey are shooting career lows from the field; Monroe is shooting 43 percent so far this year, while Stuckey is shooting 15 percent. Fifteen percent! That'd be bad for a 10th man, but Stuckey is a much-needed starter.
Again, the Pistons aren't expected to be a top-notch squad, but young teams always need to show some growth. A 0-5 start is not the way to show that growth.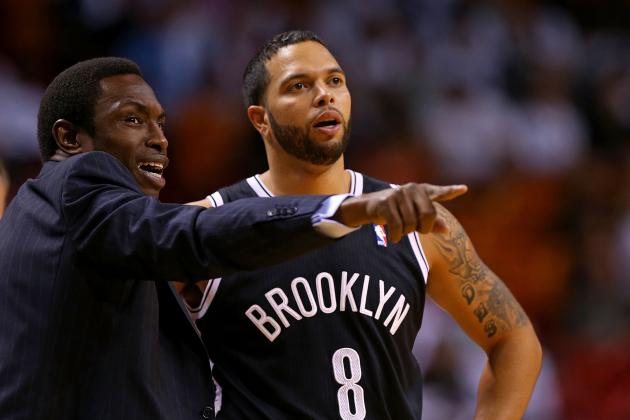 Mike Ehrmann/Getty Images

The Nets have only played three games after their opening night contest against the New York Knicks was delayed by Hurricane Sandy. In those three games, it hasn't looked so hot for the supposedly rejuvenated Nets.
The team has started 1-2, and while that record is easy to recover from, their Wednesday night matchup in Miami proved the Nets aren't ready to face any legitimate championship contenders. The Heat dismantled the Nets 103-73 and held Brooklyn to a dismal 37.5 percent from the field.
There is still plenty of time for the Nets to right the ship, but the hot seat for Coach Avery is on a much tighter leash. Brooklyn came into the season with huge expectations, but a 30-point loss to a championship-caliber squad like Miami proved the still Nets have a long way to go.
Johnson has a tough task. He has to fit together a relatively new squad with only four players returning from last seasons' squad. Compound that with the team's relocation and high expectations, and Johnson might have one of the toughest coaching jobs of anyone in the league right now.
If the Nets struggle early, Johnson may be the first on this list out the door.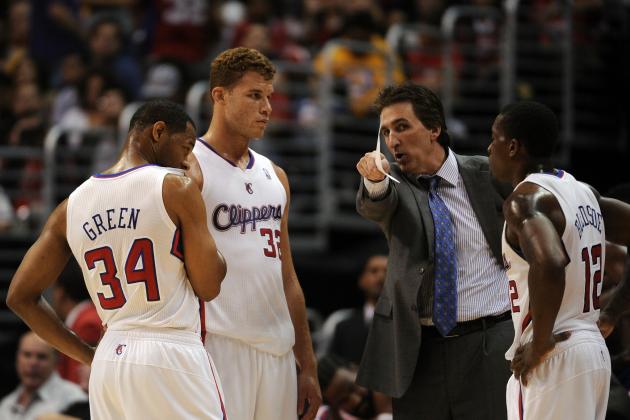 Harry How/Getty Images

Vinny Del Negro's seat hasn't exactly become warm because of anything his team has done so far this season—it's just that his seat probably never cooled down in the first place.
After last season's loss to the San Antonio Spurs in the second round of the playoffs, many expected Del Negro to be let go. He wasn't, and while he remains the Clippers Coach, this season will be pivotal to his future in the NBA.
The Clippers hoist an improved roster with two stars in Blake Griffin and Chris Paul. They've added some new depth like Jamal Crawford, Lamar Odom and Grant Hill. All the pieces are in play for a very solid year, and it'll be up to Del Negro to keep them going forward.
They've started off the season 3-2, with impressive wins over Memphis, the Los Angeles Lakers and the Spurs. Yet again, it isn't that Del Negro's seat should be considered hot—it just won't be anywhere near secure until the Clippers have proven themselves as a legitimate force in the Western Conference.
Del Negro has all the pieces in play for a dark horse contender. Hopefully for his sake, the Clippers keep on winning.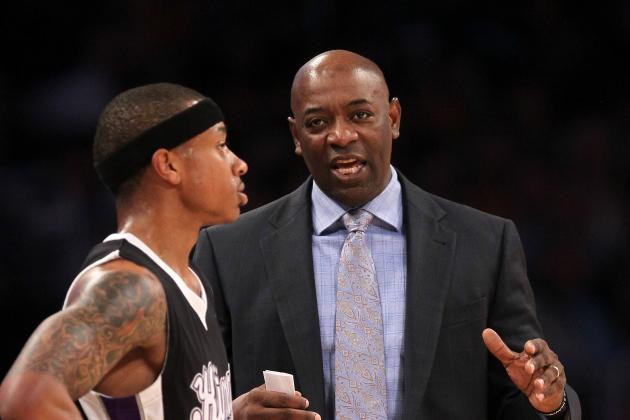 Stephen Dunn/Getty Images

The Kings have had some ups and downs so far this season, and their consistent inconsistency is a huge concern for Coach Keith Smart and his staff.
Sacramento is 2-3 to start the year. They lost their first three contests on the road (verses Chicago, Minnesota and Indiana) before following up with two wins at home (against Golden State and Detroit).
There are good signs for Sacramento early, particularly on the defensive end. Last season, the Kings were 30th in the league in points allowed, giving up 104.4 points a contest. Through five games this year, they've held opponents to 97.2 points.
The offense was absent in the first three games as they shot below 40.5 percent in each contest. Since their return to Sacramento, it has rebounded—they shot about 45 percent in both wins—but above all else, Sacramento needs to show consistency in their play.
Much like Detroit, Sacramento is a very young team brimming with talent. With DeMarcus Cousins, Tyreke Evans and Isaiah Thomas, the Kings have the makings of an excellent squad when the pieces fit together. The key is showing that this season's squad is truly better than last year's.
The defense is clicking, but the offense still needs work. Until the Kings prove some consistency, Smart's job will always be in question.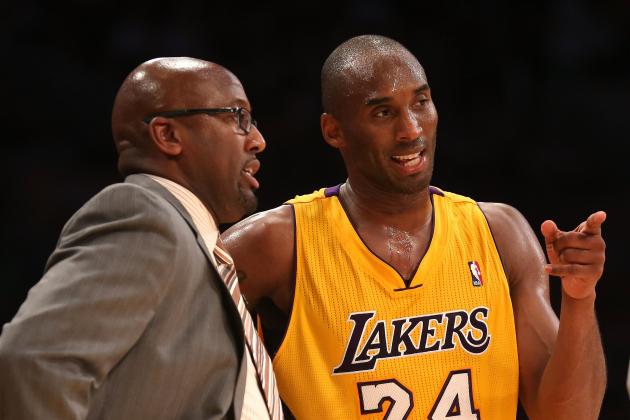 Stephen Dunn/Getty Images

It was easy to dismiss the Los Angeles Lakers' 0-8 preseason as somewhat of a fluke. After all… it's just preseason!
But a 1-4 start to the regular season? That is a serious problem, and Coach Mike Brown is forced into the immediate spotlight.
Brown should not fear for the immediate future of his position—the Lakers are a squad that is patient and isn't prone to quick flights of panic.
We can see that this past week. When Steve Nash was injured and pronounced out for one to four weeks, the Lakers did not run out and try and sign a replacement—the L.A. Times' Mike Bresnahan claimed that they would be sticking with their current players.
The Lakers are a patient, well-run organization. Firing Mike Brown at this point would not help their championship aspirations. But if the squad comes up well short of their preseason expectations in April, Brown's seat will be blisteringly hot.
Inserting new stars like Steve Nash and Dwight Howard into the lineup while instilling a new Princeton offense wasn't going to produce an overnight fix for the Lakers. They still have as much talent as any non-Miami squad in the league and if/when this team clicks, a championship should be within reach.
Yet consider this—the Lakers' only win this season has come at the hands of the 0-5 Pistons.
Definitely not the start the new Showtime Lakers needed.