College Football Recruiting 2013: 8 Recruits Who Could Start Right Now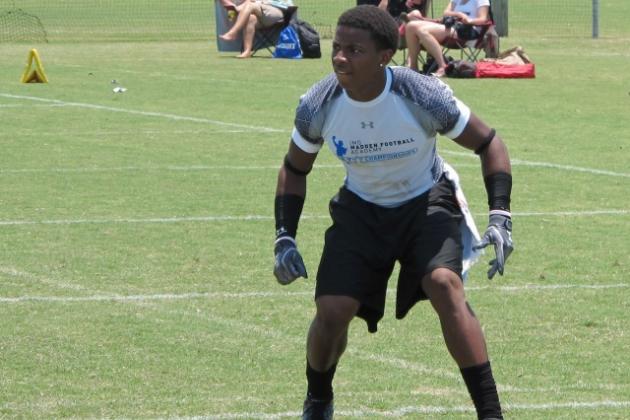 247Sports.com
Whether you hear the term "Plug and Play," get word of a true freshman in the running to start or anything of the sort, some of these 2013 recruits are actually ready to contribute to a college football team.
They have the physical tools and athleticism to play right now, although many others probably will need more time.
For this read, I am going to give you eight prospects that I think could hold their own if they were starting for a college football team this Saturday.
These are eight 2013 recruits who have shown they have what it takes to play and start for a college football team right now.
Begin Slideshow

»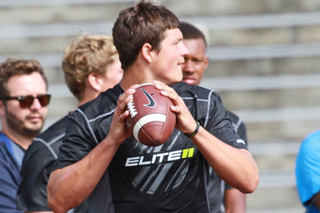 247Sports.com
Hackenberg is committed to Penn State and he's a physically superior QB to Matt McGloin.
At 6'3", 215 pounds, Hackenberg combines a quick release, great arm strength, good ball placement and improving field vision to make himself a top notch QB prospect.
If you give him a week or two to learn Bill O'Brien's offense, then he could overtake McGloin as the starting QB in Happy Valley.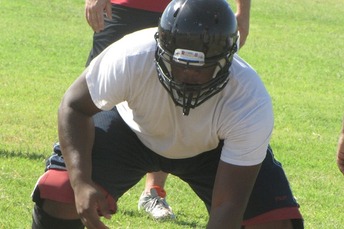 247Sports.com
James has the size, strength and athletic ability to go to Texas and play any spot on the offensive front. He stands 6'5", weighs 320 pounds and moves like a safety.
James can play center, guard or even tackle, and I'm sure he could be fine against Big 12 front sevens right now. He's closer to being ready to play than many other OL prospects.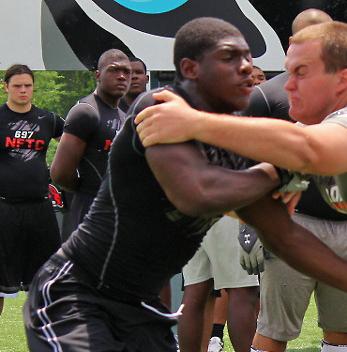 247Sports.com
Lawson is a 6'2", 255-pound edge defender that could be ready for prime time right now.
He's headed to Auburn where his explosive first step, strength, violent shed ability and burst to finish on the ball—all could help Gene Chizik's defense right now.
Look for Lawson to be either a starter or a key contributor to the Tigers 2013 team next fall.
247Sports.com
No offense to KenJon Barner, as I just saw the guy rip 321 yards off on USC last weekend with slick ease. But I think Tyner could be plugged into Barner's role, and the Ducks' offense would stay on schedule.
At 6'0" and just about 220 pounds, Tyner has incredible speed and can fly away from many on the field. He could be faster than anyone on Oregon's roster right now and that includes De'Anthony Thomas.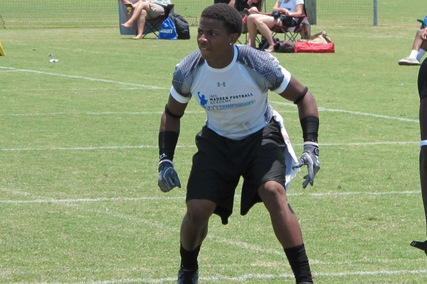 247Sports.com
Hargreaves is a commit to Florida, and the Gators have a stacked secondary depth chart. Yet, that doesn't mean he can't come in and get himself some snaps.
With his 5'11", 185-pound frame, Hargreaves plays with terrific awareness, anticipation, instincts, feel, quickness, agility and speed.
He has very few weaknesses in his game and this is a cornerback that I feel who is even more complete than Brian Poole was last year.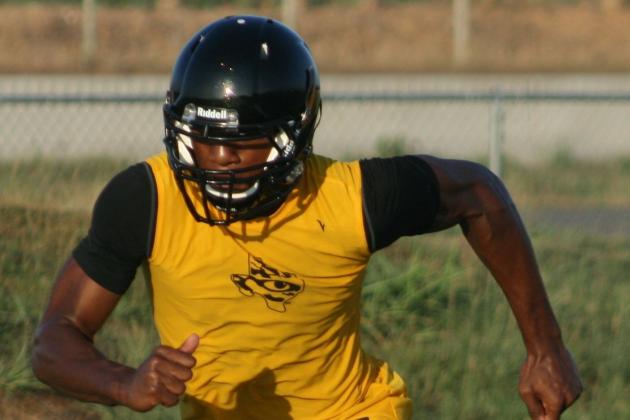 247Sports.com
Seals-Jones looks like a college football player right now at 6'5", 230 pounds. He towers over everyone else on the field, and his frame will only get bigger.
Yet it's not just how Seals-Jones appears on the hoof, as the big pass catcher has great all-around athleticism. Seals-Jones has solid play speed, subtle quickness, leaping ability, ball skills and flashes good strength.
He certainly could go to LSU or Texas A&M and help out in the passing game right now.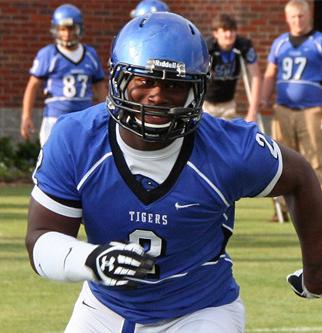 247Sports.com
Foster is ready to ball at Auburn today and he has been ready for quite some time. He stands close to 6'2", 250 pounds and has chiseled frame.
Foster has the movement skills and strength to take on blockers at the college level right now. He shows a quick first step to insert himself into run alleys and has the toughness to maintain and not get dug out.
He also has great instincts and play awareness, which along with his speed and lateral range could see him start from day one on The Plains.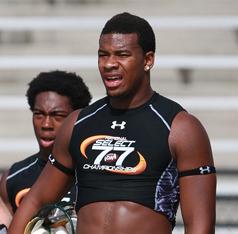 247Sports.com
Nkediche is 6'5", weighs 270 pounds and has outstanding power and strength. I'm certain this guy can anchor and set the edges on the college level right now.
He's also an explosive DE that can quickly surge off the ball and attack half a blocker, bend around the pocket and harass a passer. Nkemdiche can have the same type of impact as a true freshman that Jadeveon Clowney had for South Carolina.
He could start at either Clemson or Ole Miss right now.
Edwin Weathersby is the College Football Recruiting Analyst for Bleacher Report. He has worked in scouting/player personnel departments for three professional football teams, including the New York Giants, Cleveland Browns and the Las Vegas Gladiators of the Arena League. He spent a year evaluating prep prospects and writing specific recruiting and scouting content articles for Student Sports Football (formerly ESPN Rise-HS). A syndicated scout and writer, he's also contributed to WeAreSC.com, GatorBait.net and Diamonds in the Rough Inc., a College Football and NFL Draft magazine.