NFL Rookie Report: Week 9 Grades for Every Team's Rookie Class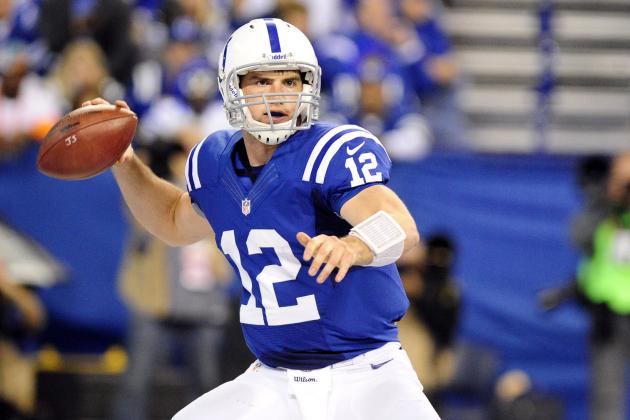 Thomas J. Russo-US PRESSWIRE

An easy way to judge a rookie class in the NFL is how much each team relies upon its newest players. Some teams lean heavily on their rookies, while others don't need them at all.
Through the first eight weeks, we had sort of figured out which teams were getting production out of their rookies and which weren't. In Week 9, we once again saw a varying range of value.
Just where on the spectrum did your team fall in Week 9? Did they get an A because of excellent rookie production? Or did they fail with an F due to a lack of any rookie presence?
Begin Slideshow

»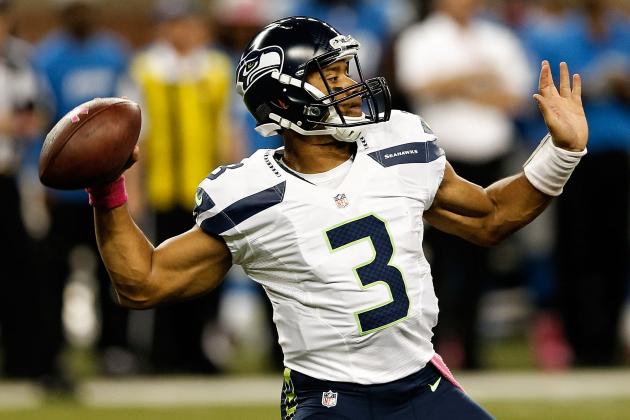 Leon Halip/Getty Images

Russell Wilson put together a solid game against the Vikings, completing 66.6 percent of his passes while throwing three touchdowns. The third-round pick seems to be improving as the season progresses.
Running back Robert Turbin rushed for 21 yards on five carries. Second-round linebacker Bobby Wagner continued to build upon his Defensive Rookie of the Year campaign, picking up 10 tackles and a sack.
With half a sack, Bruce Irvin continued to contribute, as did Greg Scruggs, who had a sack to himself.
Grade: A-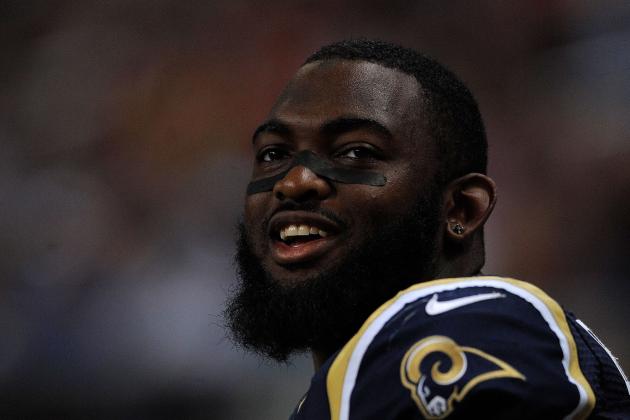 Jeff Curry-US PRESSWIRE

The Rams were on bye in Week 9 and thus could not be graded.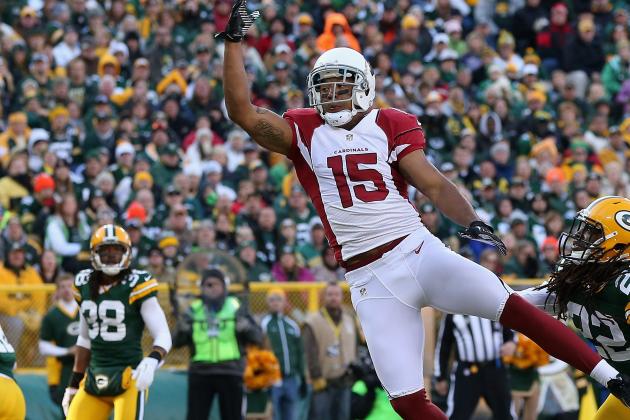 Jonathan Daniel/Getty Images

Against the Packers, Michael Floyd turned in the best game of his career, catching five passes for 80 yards. This was a solid game for Floyd, who has gotten off to a slow start.
Other than Floyd, the only other rookie to contribute was Bobby Massie, who started at right tackle. Massie didn't play so well, however, as has been the case all season.
Grade: C
Thearon W. Henderson/Getty Images

The 49ers were on bye in Week 9 and thus could not be graded.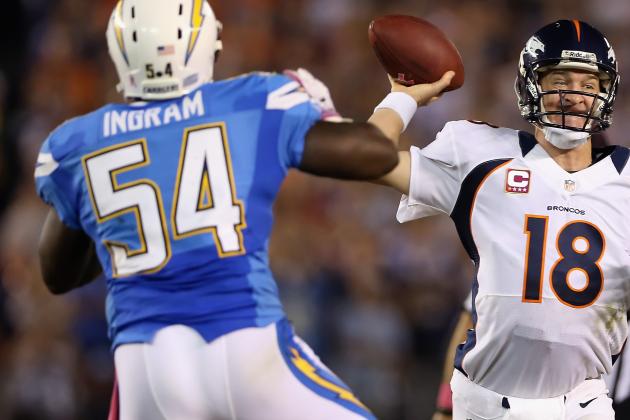 Jeff Gross/Getty Images

Against the Chiefs, both Melvin Ingram and Kendall Reyes saw time on defense, picking up three and one tackles, respectively. Neither defender did anything spectacular, but they played in an overall excellent defensive effort.
Beyond the first two rounds, San Diego hasn't gotten much out of its rookie class. Fortunately, its first two picks have contributed quite a bit.
Grade: B-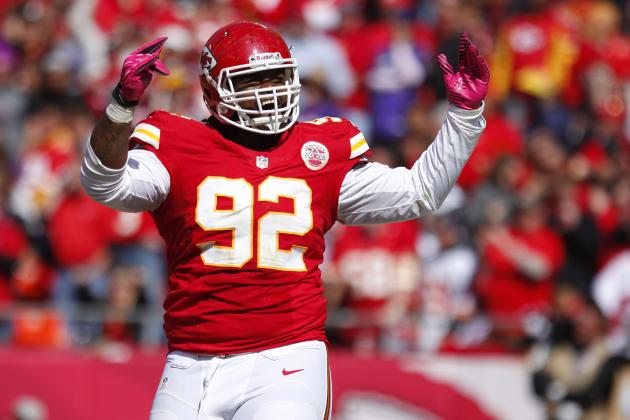 Kyle Rivas/Getty Images

Dontari Poe has escalated through the depth charts and is now Kansas City's starting nose tackle. Poe hasn't been a revelation, exactly, but he has been decent. This was no different in Week 9 when he picked up two tackles.
Left guard Jeff Allen started but built upon his prior struggles, getting beaten frequently. There is definite room for improvement here.
Grade: C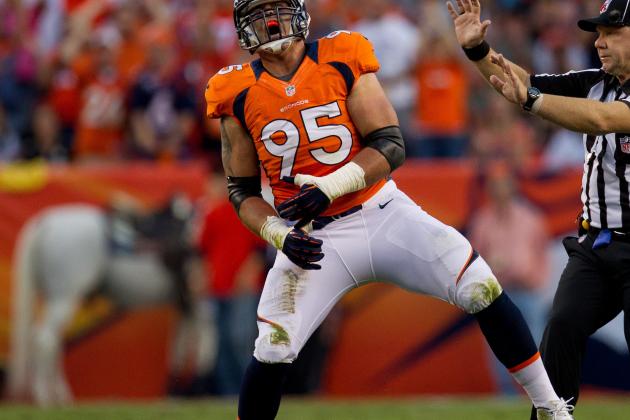 Justin Edmonds/Getty Images

Denver's first 2012 draft pick, Derek Wolfe, started at defensive end, picking up six tackles. Wolfe didn't contribute much of a pass rush, but he was solid against the run.
Third-round selection Ronnie Hillman picked up a carry and a reception, totaling for nine yards. Even sixth-round pick Danny Trevathan also picked up six tackles and a sack.
There aren't any studs in this group right now, but at least a few players are contributing.
Grade: B-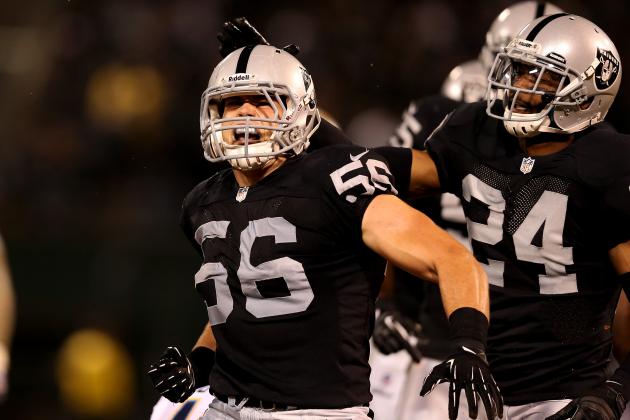 Ezra Shaw/Getty Images

Because they traded away all their high picks, the Raiders were left with few likely-to-succeed rookies. Miles Burris has played well at inside linebacker, and he picked up another six tackles against Tampa Bay.
Undrafted free agent Rod Streeter played well against the Buccaneers, catching four passes for 54 yards and a touchdown. Unfortunately, no other Oakland Raiders added much.
Grade: C-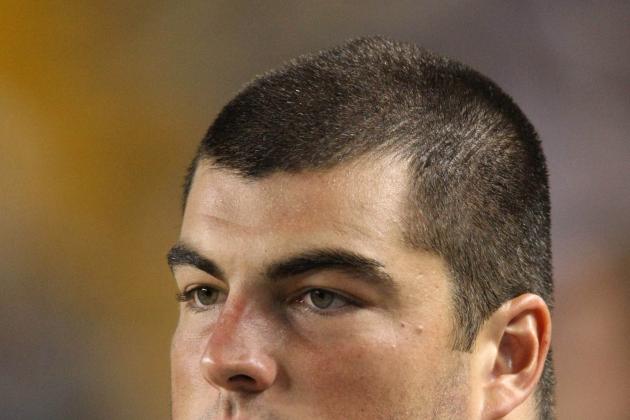 Jason Bridge-US PRESSWIRE

With David DeCastro still injured, the Steelers were without their top rookie. Second-round pick Mike Adams did a reasonable job at right tackle, going against New York's ever-pervasive pass rush.
Running back Chris Rainey saw limited offensive action, picking up one carry and two receptions for a grand total of four yards. His return value was greater, though, as he actually did quite well there.
On the whole, the few Pittsburgh rookies to play failed to make much of an impact.
Grade: D+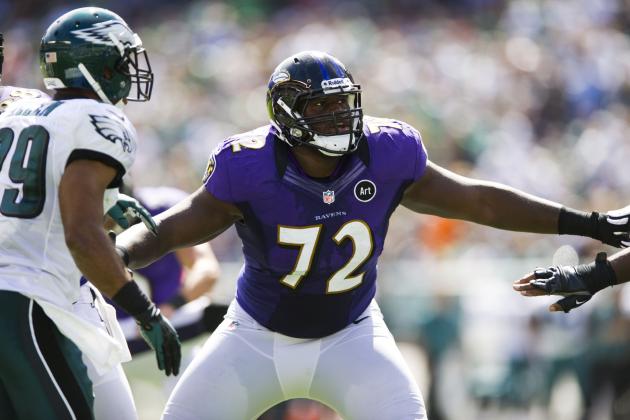 Howard Smith-US PRESSWIRE

Second-round pick Courtney Upshaw once again saw playing time against the Browns, picking up three tackles but not contributing much else. Once again, Upshaw was present but failed to make an impact.
On offense, Kelechi Osemele started at right tackle, allowing half a sack to a solid player in Jabaal Sheard. Running back Bernard Pierce picked up a touchdown and 26 yards in a decent performance.
Grade: B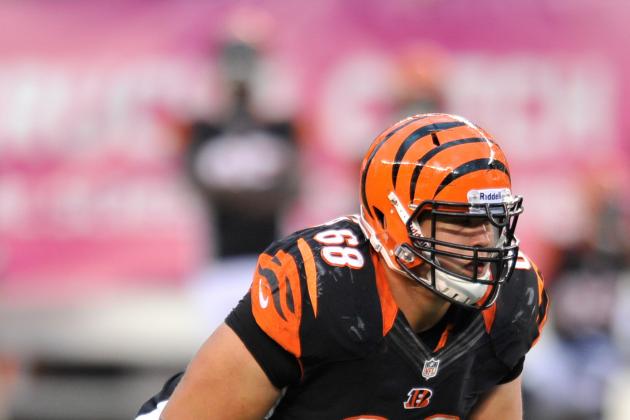 David Richard-US PRESSWIRE

Of Cincinnati's two first-round picks, only Kevin Zeitler is really contributing. Zeitler is playing well at right guard, while Dre Kirkpatrick has struggled with injuries and has yet to do much.
Against the Broncos, Mohamed Sanu picked up two receptions for 29 yards. Undrafted linebacker Vontaze Burfict continued to excel, though he had just six tackles this time.
Grade: C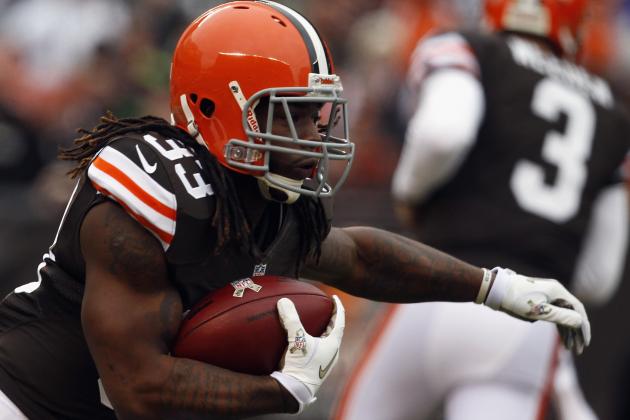 Matt Sullivan/Getty Images

As it played the Ravens, Cleveland continued to rely upon its rookie class on both offense and defense. Quarterback Brandon Weeden struggled some, throwing two interceptions, but Trent Richardson turned in a big game with 105 rushing yards, and Josh Gordon continued to contribute, picking up 38 yards on two catches. Offensive tackle Mitchell Schwartz played well.
On defense, defensive tackles Billy Winn and John Hughes both saw playing time, as the Browns did a decent job of stopping Ray Rice, as he gained under four yards per carry. Linebacker James Michael-Johnson came up with six tackles.
Grade: A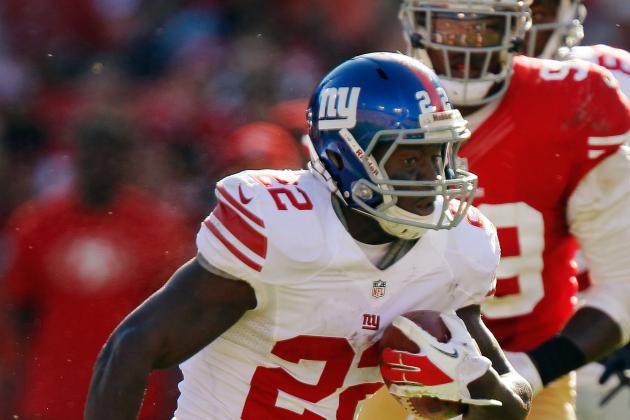 Brian Bahr/Getty Images

New York has gotten some rookie production throughout the season, but it largely disappeared in Week 9. David Wilson saw some action as a return man, doing little else.
Only Jayron Hosley contributed much of anything, picking up a tackle and a forced fumble. The rest of the Giants' rookie class was completely irrelevant.
Grade: D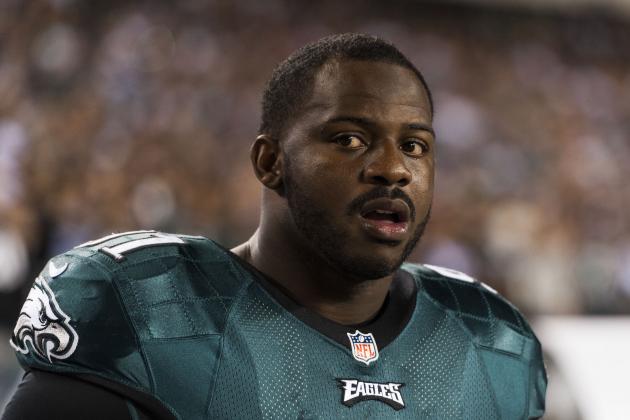 Howard Smith-US PRESSWIRE

The Eagles' rookie star in Week 9 was, surprisingly, seventh-round pick Bryce Brown. Brown picked up an impressive 49 yards on just four carries against the Saints.
On defense, linebacker Mychal Kendricks picked up five tackles, with first-round pick Fletcher Cox adding three stops. Cornerback Brandon Boykin continued to impress.
No Philadelphia rookie was lights-out, but several contributed reasonable amounts.
Grade: B+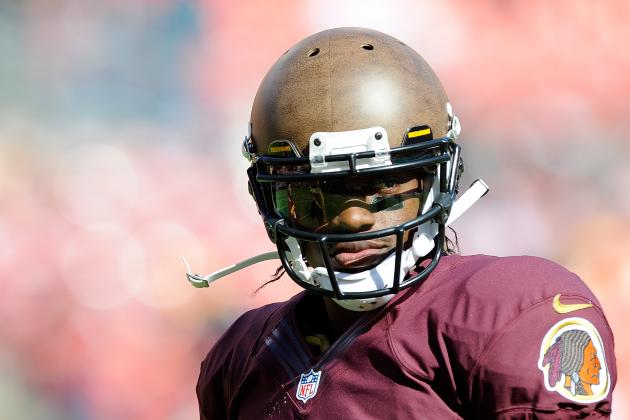 Patrick McDermott/Getty Images

Even with a less-stellar-than-usual performance, Robert Griffin III played pretty well against the Panthers. He gained 268 total yards while failing to score a touchdown or turn the ball over.
Running back Alfred Morris continued to play quite well, rushing for 76 yards on just 13 carries. He's been fantastic for Washington, taking a ton of weight off Griffin's shoulders.
These two played well, per usual, but no other rookies really added much.
Grade: A-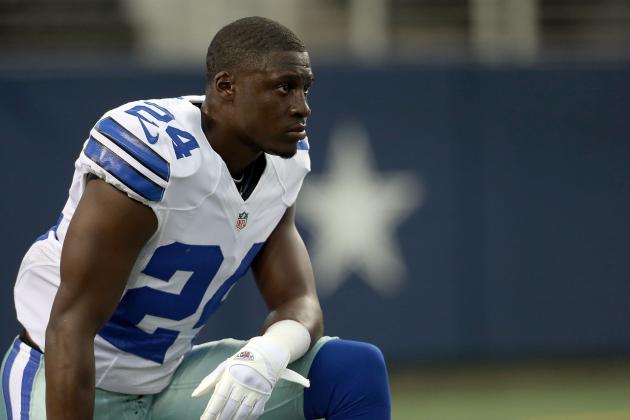 Ronald Martinez/Getty Images

When the Cowboys traded up for Morris Claiborne, they pretty well knew they were putting all their eggs in one basket. So far the move has panned out, as Claiborne has played well.
In Week 9, Claiborne picked up three tackles. However, both Roddy White and Julio Jones went off, combining for 12 catches and 247 yards.
Unfortunately, no other Dallas rookie did much of anything.
Grade: D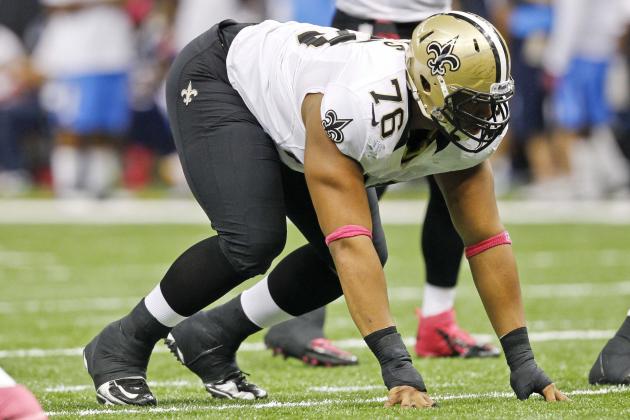 Derick E. Hingle-US PRESSWIRE

A variety of factors led to the Saints not picking until the third round, where they selected Regina defensive tackle Akiem Hicks. Thus far, Hicks has been the only New Orleans rookie to contribute.
In Week 9, Hicks picked up a single tackle, showing just how valuable he has been. Simply put, the disappointing New Orleans team is not being helped by its rookies.
Grade: D-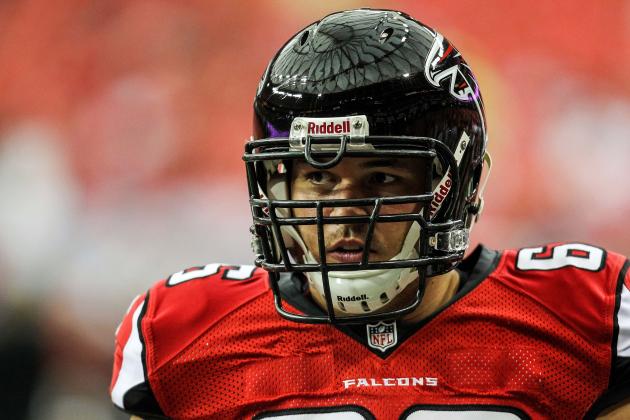 Daniel Shirey-US PRESSWIRE

The only rookie to see much playing time against the Cowboys was right guard Peter Konz. Konz, a second-round pick, played reasonably well, as Michael Turner broke 100 yards for just the second time in 2012.
Beyond Konz, the Falcons had no rookies contribute. Atlanta has been great this year, but the team could use some help from its newest players.
Grade: D+
Mike DiNovo-US PRESSWIRE

Luke Kuechly hasn't been quite as incredible as hoped, but he racked up 15 tackles in Carolina's victory over the Redskins. Even with no turnovers or sacks, that's a big game.
Guard Amini Silatolu once again got the start and played pretty well. Defensive end Frank Alexander picked up one tackle, and Josh Norman came up with nine, which isn't always good for a cornerback.
Grade: B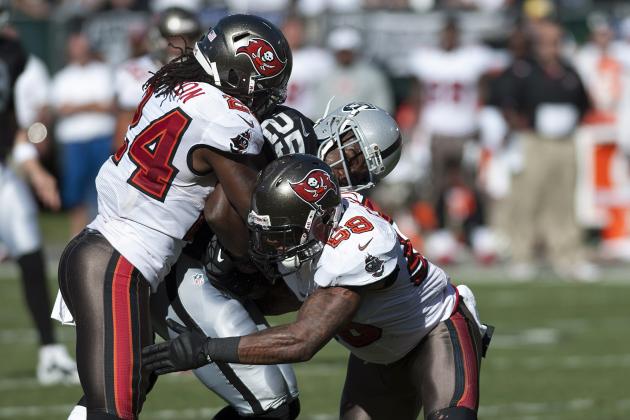 Ed Szczepanski-US PRESSWIRE

If Tampa Bay had gotten only Doug Martin's 25-carry, 251-yard, four-touchdown performance, the Buccaneers probably would have still gotten an A here. However, Tampa Bay had other rookies contribute as well.
Linebacker Lavonte David added 16 tackles, and No. 7 overall pick Mark Barron added four of his own. This was a superb rookie performance from the Buccaneers.
Grade: A+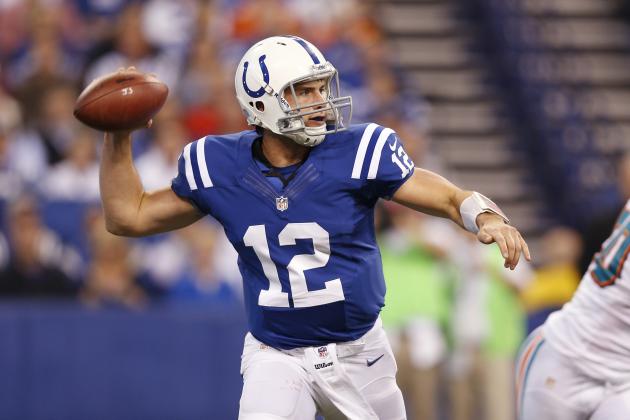 Joe Robbins/Getty Images

In Week 9, the Colts saw brilliant rookie performances across the board. Andrew Luck turned in a spectacular game, completing 30 of his 48 passes for 433 yards and two touchdowns.
Running back Vick Ballard rushed for 60 yards but wasn't special in any way. T.Y. Hilton caught six passes for 102 yards and a touchdown, with Dwayne Allen also picking up 75 yards on six catches. LaVon Brazill got in on the action with two catches for 25 yards.
Clearly, the Indianapolis offense relied on its rookies with fantastic results.
Grade: A+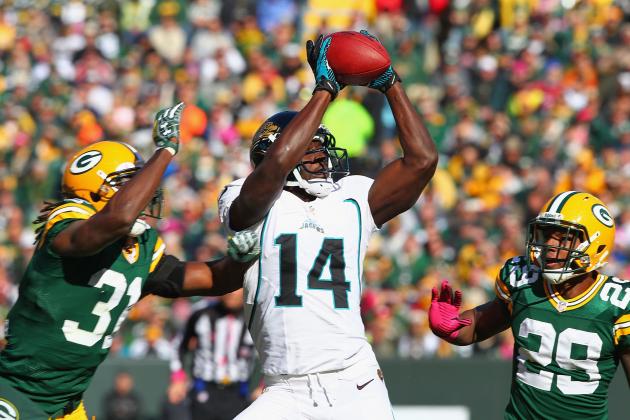 Dilip Vishwanat/Getty Images

The Jaguars received contributions from two rookies here, one of whom is a punter. Justin Blackmon caught five passes for a meager 32 yards, though he did add a touchdown.
Third-round pick Bryan Anger continued to boom the ball, averaging 50.5 yards on four punts, three of which died within the 20-yard line.
For a team with such a high draft pick, this is pretty bad production.
Grade: D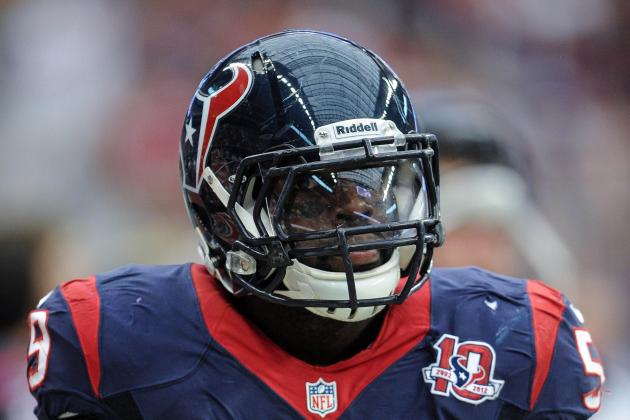 Jerome Miron-US PRESSWIRE

Despite entering a loaded linebacking corps, first-round pick Whitney Mercilus has seen the field and taken advantage of his playing time. Against the Bills, Mercilus picked up three tackles, a sack and a forced fumble.
Also contributing for Houston was Keshawn Martin, who saw action in the return game and also picked up a carry from the wide receiver position. Ben Jones got the start at right guard.
It's a stretch to ask any rookie to contribute a whole lot for such a good Texans team, but Houston is receiving some contributions nonetheless.
Grade: B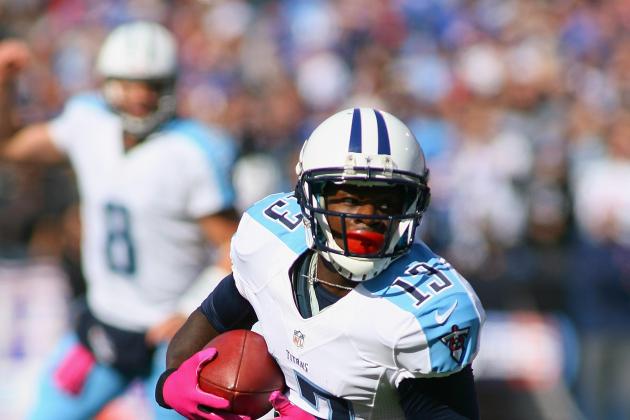 Rick Stewart/Getty Images

The Titans have gotten production from a variety of rookies throughout the year, and this didn't change in Week 9. No. 20 overall pick Kendall Wright picked up two catches for 20 yards, and many players contributed on defense.
Defensively, linebacker Zach Brown picked up 10 tackles. Cornerback Coty Sensabaugh added four, and defensive tackle Mike Martin added one.
Short of Brown, no player made a huge impact, but there were solid contributions across the board.
Grade: B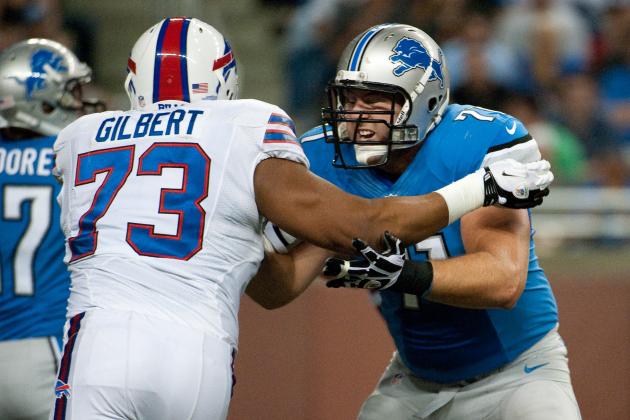 Tim Fuller-US PRESSWIRE

Detroit has received decent production from its rookies, despite its first-round pick, Riley Reiff, not starting. Reiff has, however, seen the field a decent amount as an extra lineman, and he played for 33 of the Lions' 72 offensive snaps in Week 9.
Second-round pick Ryan Broyles played well against the Jaguars, picking up six catches for 52 yards. In a surprise, sixth-round pick Jonte Green picked up six tackles and an interception.
Grade: B-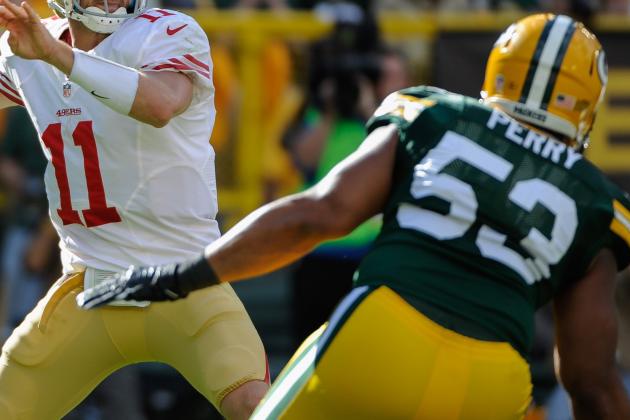 Benny Sieu-US PRESSWIRE

Green Bay has had a rather sensational rookie class on defense, getting production from several players. Despite first-round pick Nick Perry leaving the game with an injury, the Packers still had several rookies contribute.
Cornerback Casey Hayward picked up seven tackles and a forced fumble, while safety Jerron McMillian added four tackles of his own. Defensive end Mike Neal added two tackles and a sack. Even undrafted free agent Dezman Moses picked up two tackles.
Grade: B+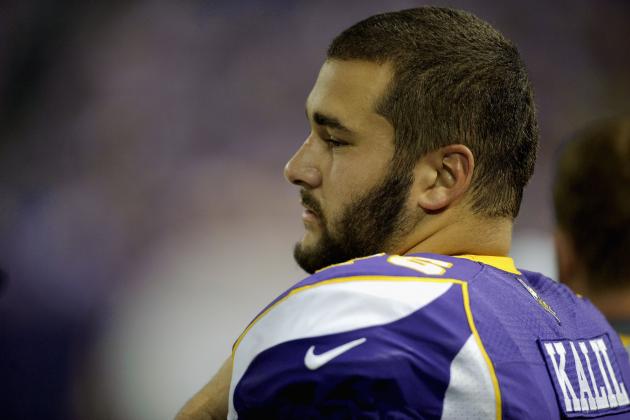 Hannah Foslien/Getty Images

Throughout the 2012 season, Matt Kalil has been solid but not earth-shattering. In Week 9, he struggled some with handling Seattle's pass rush, which ended up with four sacks.
First-round safety Harrison Smith came down with seven tackles and otherwise played a pretty solid game. Kicker Blair Walsh continued his excellence, going 2-of-2 with a 55-yard field goal. Tight end Rhett Ellison caught a pass for four yards.
Grade: C+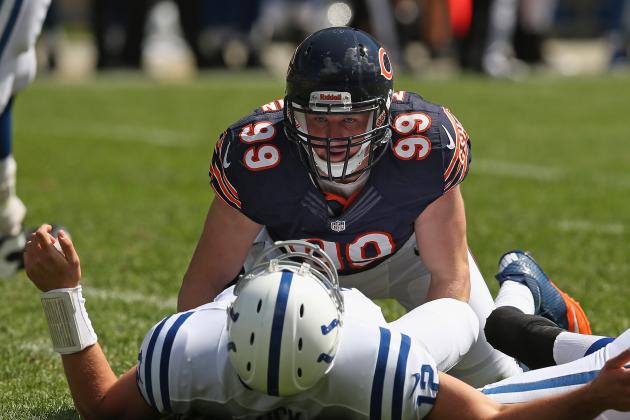 Jonathan Daniel/Getty Images

With Alshon Jeffery inactive, the only Bears rookie to make much of an impact was first-round pick Shea McClellin. McClellin has made plays throughout the year, but he was fairly dormant in Week 9, picking up just a single tackle.
In other words, Chicago didn't get much out of its rookie class in its blowout over the Titans. It didn't need to, apparently.
Grade: D-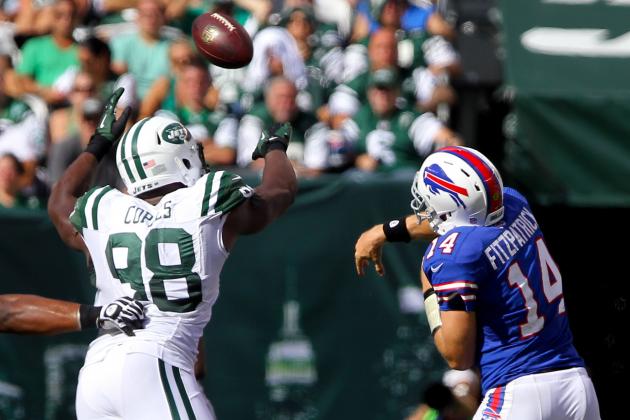 Ed Mulholland-US PRESSWIRE

The Jets were on bye in Week 9 and thus could not be graded.
Tom Szczerbowski/Getty Images

The Patriots were on bye in Week 9 and thus could not be graded.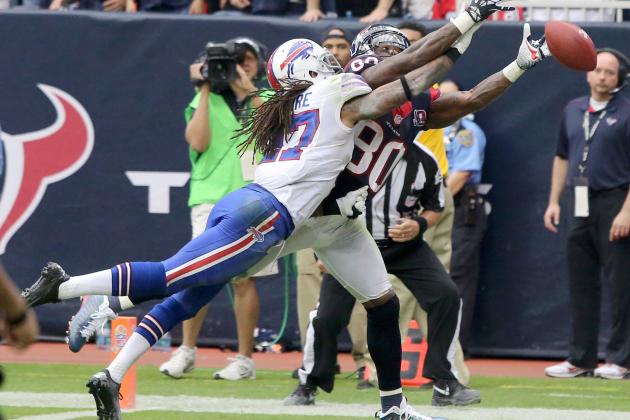 Thomas B. Shea/Getty Images

Buffalo has wasted no time playing No. 10 overall pick Stephon Gilmore, and it hasn't gone quite as smoothly as hoped. Primarily matched up against Gilmore, Andre Johnson had eight catches for 118 yards in Week 9.
Second-round pick Cordy Glenn played reasonably well against the dynamic Houston pass rush. Wideout T.J. Graham contributed two catches for four yards, and linebacker Nigel Bradham added six tackles.
There may not be a ton of quality yet with the Buffalo draft class, but there certainly is quantity.
Grade: B+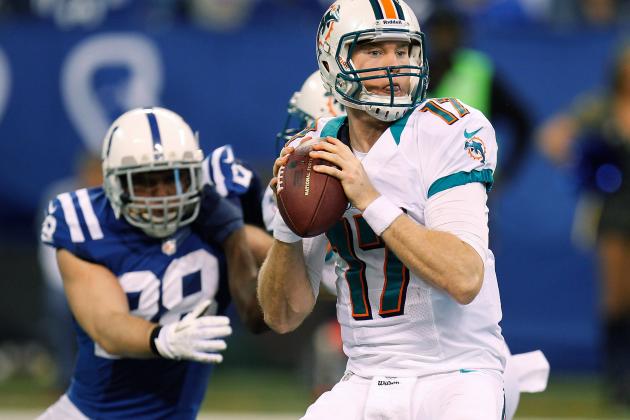 Gregory Shamus/Getty Images

Thus far, Ryan Tannehill has been better than anyone predicted, and against the Colts, he was superb. Tannehill completed 22 of his 38 passes for 290 yards and a touchdown.
Also on offense, Lamar Miller gained seven yards on a carry, and Jonathan Martin played solidly at right tackle. Defensively, defensive end Olivier Vernon blocked a punt.
Grade: A