10 Emerging NBA Talents Making the Most of Their Scenery Change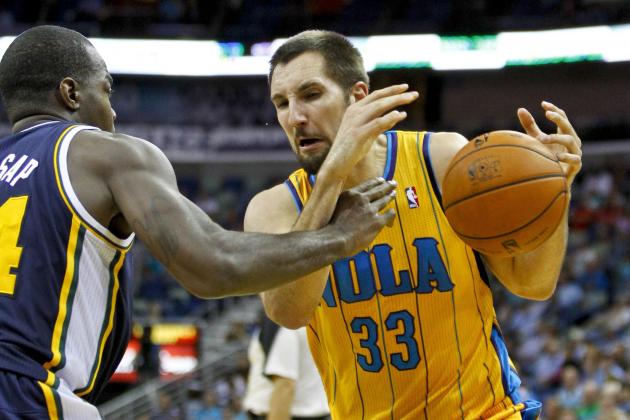 Derick E. Hingle-US PRESSWIRE

The NBA offseason saw key players switch teams, and the new season is a lot more interesting as a result.
Just by moving to a new location, some of the game's best and/or most underrated have flourished, going from very good players to seemingly great players in the blink of an eye. Naturally, the fans are watching.
Be it Andre Iguodala keeping things up in Denver or O.J. Mayo becoming the go-to guy in Dallas while Dirk Nowitzki recovers, some teams' new players have adjusted to their new systems quickly, seeing the move more as an opportunity than a burden.
Look at it this way: performing well anywhere means that other teams will be watching, and other teams watching means more money for the player in question.
Of course, of all the players who did change teams during the offseason, or even preseason, some appear to be making more of their new scenery than others.
Begin Slideshow

»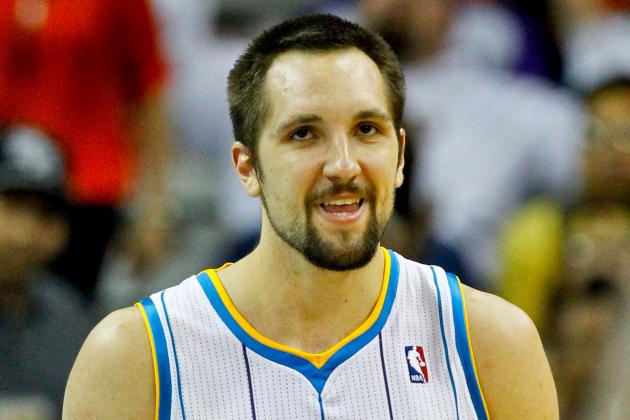 Derick E. Hingle-US PRESSWIRE

Season Stats: 14 PPG, 8 RPG, .395 FG%, .333 3P%
The reigning Most Improved Player made a big splash in free agency when the Hornets inked him to a four-year deal, and Anderson has flourished since then.
He's done a good job on both sides of the floor in New Orleans, and while rookie sensation Anthony Davis recovers from a concussion, he should receive some more playing time.
The only real mark against Anderson is that he's relying too much on his three-point shot thus far. He averages 12.7 field goal attempts per game, and seven of them come from long range.
Still, Anderson proved last year that he has a good eye for shooting the ball. He shot 44 percent from the field and 39 percent from three-point land, both respectable numbers.
Once he turns things around in New Orleans, he's going to play even better.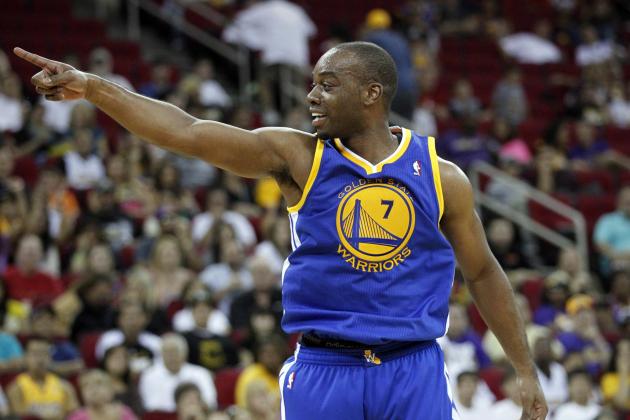 Cary Edmondson-US PRESSWIRE

Season Stats: 16.5 PPG, 7 RPG, .641 FG%
Landry established himself as a valuable forward off the bench for the Hornets last season, bringing some great size at 6'9" and 248 pounds along with tremendous athleticism. That said, the defense-strapped Golden State Warriors got lucky when he agreed to sign with them.
Thus far, the former Purdue Boilermaker has been great in Northern California. Landry has put up amazing numbers in just 24.8 minutes per game off the bench and does a great job of demanding the ball on the inside, never hesitating to get his hands dirty under the basket.
His effort gives David Lee a chance to rest, and over the course of the season Landry and his skills could play an important role in the Warriors' potential run for the playoffs.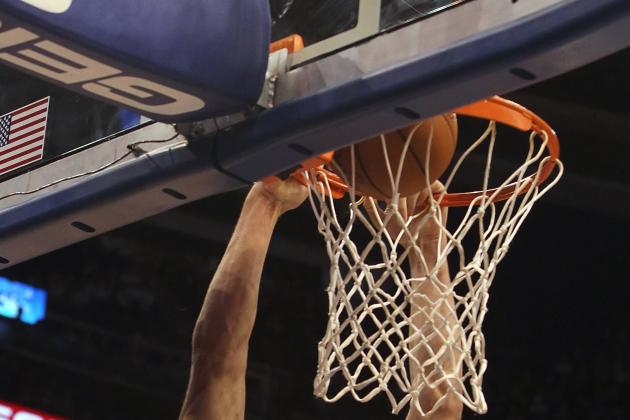 Kim Klement-US PRESSWIRE

Season Stats: 13.3 PPG, 9 RPG, 1.3 BPG, .486 FG%
Vucevic has good size at 7'0", 240 pounds, but never got any playing time during his rookie season in Philadelphia. Then, the Dwight Howard trade happened and he suddenly found himself competing for a starting role in Orlando. Fortunately, he won.
Thus far, Vucevic has played tough defense under the basket and has been good on offense too. He still has to work on choosing his shots wisely and making them consistently, but he is well on his way to becoming a dominant center in the NBA.
With time, he could show tremendous improvement just like his fellow Montenegrin Nikola Pekovic, of the Minnesota Timberwolves.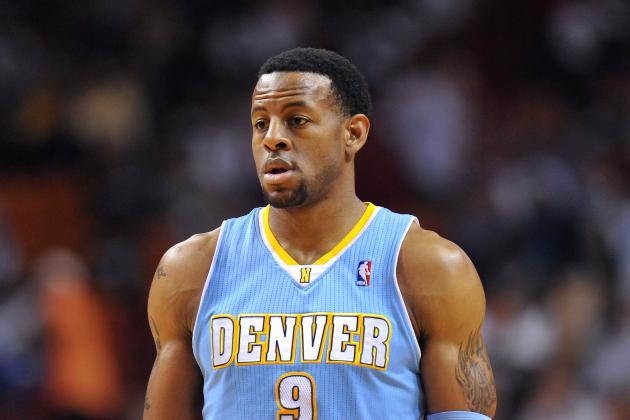 Steve Mitchell-US PRESSWIRE

Season Stats: 14.8 PPG, 6.8 RPG, 4 APG, .434 FG%, .353 3P%
Iguodala is a player who can simply do it all. He can score, play defense, create plays and make a shot from virtually anywhere on the floor. Last season with the Philadelphia 76ers, he showed tremendous overall improvement and employed a team-first approach to his game.
While the old Iguodala would have looked to score points, he was suddenly creating plays and had the Sixers playing some great basketball thanks to some coaching from head coach Doug Collins.
That said, don't let the Nuggets' 1-3 start fool you—this team is incredibly deep and Iguodala is going to do some fine work at shooting guard. He may have gotten off to a bit of a slow start, but he's shown improvement in recent games and will continue to do so as he learns from both his teammates and new coach George Karl.
Once he is locked and loaded, Denver will become truly dangerous.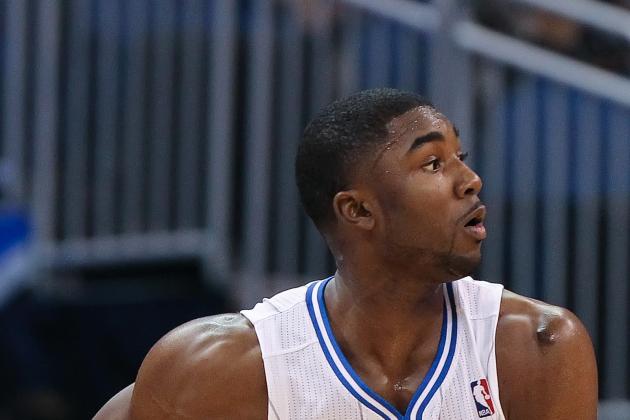 Kim Klement-US PRESSWIRE

Season Stats: 15 PPG, 3.7 APG, .559 FG%, .700 3P%
As a rookie with the Boston Celtics, Moore got virtually no playing time—just 8.7 minutes per game. In Orlando, however, he has exploded with potential, not at all surprising considering how he averaged 15.3 points per game in four years at Purdue.
In place of the banged-up Jameer Nelson, Moore has seen a couple of starts at the point and has done a great job, choosing his shots impeccably and doing some fine work from beyond the arc. Give him some time, and he'll become a great guard in his own right.
Given how the Magic have gone 2-1 to start in their first season without star center Dwight Howard, perhaps Moore is a better option at the point than Nelson.
Matthew Emmons-US PRESSWIRE

Season Stats: 16.5 PPG, 8.5 APG, 1.5 SPG, .614 FG%, .800 3P%
Over the first three seasons of his career, Collison developed a reputation as a scoring point guard who was a decent passer and had a decent three-point shot. Since being traded to Dallas over the summer, however, his game has changed completely.
In Dirk Nowitzki's absence, Collison has helped take control of an offense that, in recent years, relied solely on its German big man to shoulder most of the scoring load. His passing is much improved, as is his defense.
For the first time in his career, Collison is being given the opportunity to create plays. He already has a fine go-to guy in O.J. Mayo, and once Nowtizki comes back, Dallas will be well on its way to winning another championship.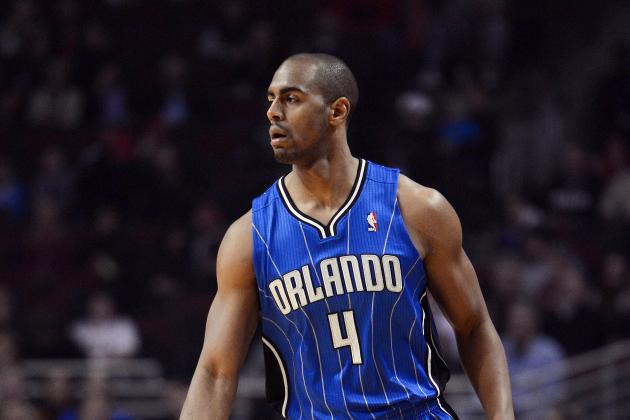 Mike DiNovo-US PRESSWIRE

Season Stats: 19 PPG, 5 RPG, .457 FG%, .462 3P%
In three years with the Denver Nuggets, Afflalo established himself as one of the league's best young shooting guards and a top three-point shooter. His scoring totals improved every year in the Mile High City, and prior to the 2012-13 campaign, it appeared he would help the Nuggets get over the hump in the ultra-competitive Western Conference.
Then, the Dwight Howard trade happened. As part of the deal, the Nuggets sent Afflalo and Al Harrington to Orlando.
Still, it's as though nothing's changed for the former UCLA Bruin. He's slowly turning himself into one of the go-to guys on the new-look Magic and his long-range shooting is as deathly accurate as ever.
If Afflalo, E'Twaun Moore and Glen "Big Baby" Davis can all learn how to play together effectively, then Orlando's rebuilding period may be shorter than expected.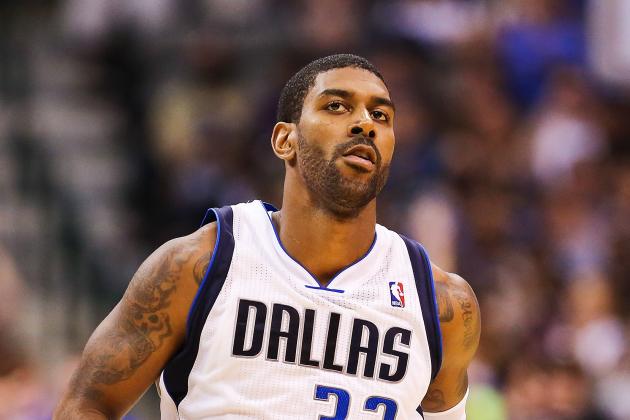 Kevin Jairaj-US PRESSWIRE

Season Stats: 21.5 PPG, .509 FG%, .667 3P%
Always a deadly shooter, Mayo is thriving in Dallas as the primary offensive option in the absence of team star Dirk Nowitzki. For the first time in his career, the former USC Trojan is picking his shots carefully and is in a system that allows him to utilize his talents fully.
Whereas Mayo was asked to add some defense to his game with the Memphis Grizzlies, Mavericks coach Rick Carlisle is letting him be himself. As long as Mayo is in Dallas, he'll be there for one purpose: to put points on the board.
In doing so, he'll become a phenomenal replacement for Jason Terry, and much more at that.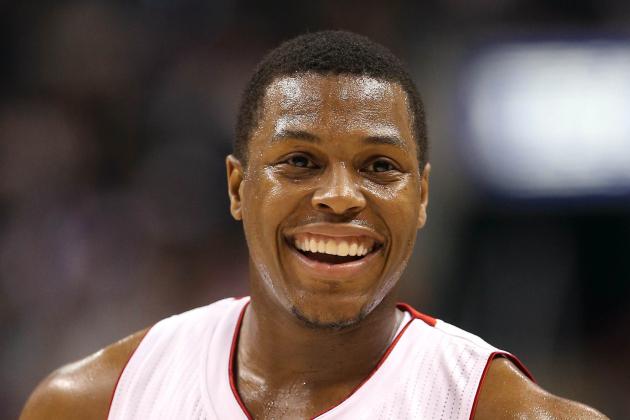 Tom Szczerbowski-US PRESSWIRE

Season Stats: 18.3 PPG, 5.8 RPG, 6.3 APG, 3 SPG, .545 FG%, .444 3P%
Lowry wasn't living up to his full potential in Houston, what with coach Kevin McHale letting guard Kevin Martin be the main focus of the offense with contributions from everyone else on an as-needed basis. In Toronto, he's the leader of a young, upstart team that also features great youngsters in DeMar DeRozan and Jonas Valanciunas.
Simply put, the former Villanova Wildcat can do it all. He can score, pass, create plays, play defense and, of all things, rebound. He is averaging 5.8 boards per game thus far this season—absolutely incredible since Lowry is just 6'0", 205 pounds.
He may be briefly sidelined by an ankle injury, but Lowry's going to be just as dangerous coming back. Out of all the point guards in the league, he's slowly inching into the elite group.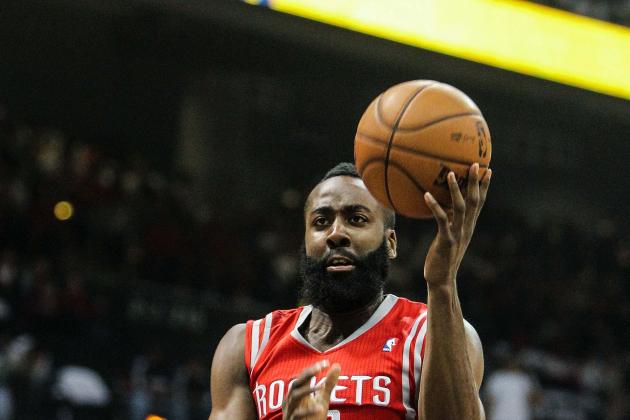 Daniel Shirey-US PRESSWIRE

Season Stats: 35.3 PPG, 6.3 RPG, 6.3 APG, 1.7 SPG, .529 FG%, .350 3P%
During his three seasons with the Oklahoma City Thunder, basketball fans fell in love with James Harden as a solid bench player who could create plays just as well as he could shoot the ball. His jumper was accurate, he could make threes and was also no slouch above the rim.
After being traded to the Houston Rockets, Harden has now shown us what he is fully capable of doing. As a starter, his scoring and overall athleticism have been off the charts, while his defense has been equally eye-popping.
Needless to say, Thunder fans are surely sad that Harden is on a new team. Still, had he stayed in OKC and come off the bench, he would not have reached his full potential and become the new face of the Rockets franchise.