Predicting Which 2010 NBA Draft Picks Will Get Extensions Next Season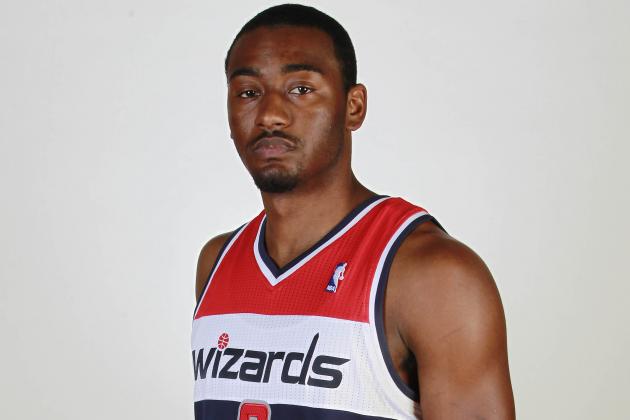 Geoff Burke-US PRESSWIRE

A number of stars from the 2009 draft class signed four-year extensions just prior to the NBA's October 31 midnight deadline.
Without the new deals, the players would have become restricted free agents next July, and their futures would have been clouded in a haze of qualifying offers and poison-pill loaded offer sheets.
We'll see the same scene play out next fall as the first-round picks in the 2010 rookie class become eligible to sign contract extensions.
While there will be a handful who are almost certain to sign new deals before they hit free agency, a number of others (Evan Turner, Gordon Hayward and Patrick Patterson, to name a few) need to have stellar 2012-13 campaigns if they want to ensure that they remain with their current teams.
Begin Slideshow

»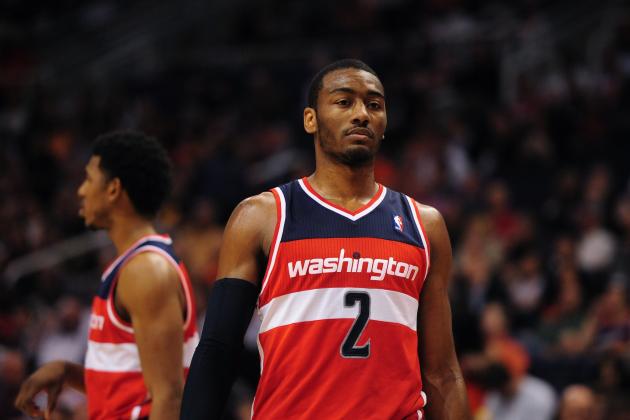 Mark J. Rebilas-US PRESSWIRE

John Wall has missed significant portions of two of his three NBA seasons with injuries, but that won't prevent the Wizards from locking him up to an extension next October.
Much like his game in general, Wall's career numbers are both brilliant (16.3 PPG, 8.0 APG) and frustrating (a field-goal percentage of 41.6 percent paired with 3.8 turnovers per game) at the same time.
He has the ability and the size (6'4") to be one of the league's best playmakers, but he has yet to put it all together on a consistent basis.
That said, he is the cornerstone of the Wizards' youth movement, and team owner Ted Leonsis will do everything in his power to make sure that Wall is clad in the red, white and blue for the foreseeable future.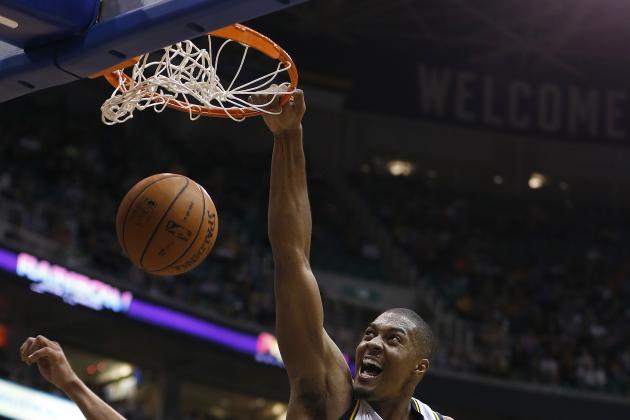 George Frey/Getty Images

Maybe Utah's lack of urgency in trying to move Paul Millsap and/or Al Jefferson is their way of suppressing Derrick Favors' numbers so that negotiations are that much easier next year.
Whatever the case may be, all parties involved know that Favors has All-Star potential, and it's all but certain that the Jazz will give their 6'10" forward both a starting job and a nice, new contract next season.
Every team in the league knows that Favors' per-36 minute averages in 2012-13 are impressive (12.8 points, 11.8 rebounds, 2.7 blocks, 1.7 steals), and the Jazz would be foolish to let him test the free agent market in the summer of 2014.
Expect to see Favors and teammate Enes Kanter patrolling the middle for Utah for the better part of the next decade.
Kelley L Cox-US PRESSWIRE

There are those who believe that DeMarcus Cousins is the second-best center in the NBA today, and that opinion is becoming more popular by the day.
The 22-year-old Kings' star has all the tools to average 20 and 10 in the league for the next 10 years, provided that he keeps his attitude in check. And while Sacramento may be concerned about Cousins' sometimes unconventional behavior, they simply can't afford to lose a player of his caliber.
Cousins is potentially a powder keg ready to explode, but if the 2010 NBA draft were held today, the 6'11" center just might be the first player off of the board despite his baggage—he's that good.
Chris Humphreys-US PRESSWIRE

Star-quality centers are rare commodities in the NBA these days, so the Detroit Pistons will be sure to lock up Greg Monroe once next offseason rolls around.
Monroe had an All-Star worthy campaign in his second season (15.4 PPG, 9.7 RPG), and he is arguably the second-best center in the Eastern Conference behind Andrew Bynum.
His Player Efficiency Rating last year was 15th-best in the NBA (22.09), and the 22-year-old had the eighth-best rebounding percentage in the league (18.3).
Potentially, Monroe and rookie Andre Drummond could combine to form one of the more feared low-post tandems the NBA has seen in recent memory. But while their future is still a mystery, Monroe's presence with the Pistons for the next several seasons is all but certain.
Kim Klement-US PRESSWIRE

Paul George isn't just a future star—he's a borderline freak of nature.
George is a 6'8" shooting guard with a 7-foot wingspan and off-the-charts athleticism. The former Fresno State product is quickly becoming one of the league's better defenders, and through five games this season, George is averaging 13.8 points and an astounding 9.8 rebounds per contest.
Expect Indiana to offer George a lucrative, four-year extension as soon as humanly possible next year. Small forward Danny Granger may be the face of the Pacers now, but it's clear that the future of the franchise rests in George's hands.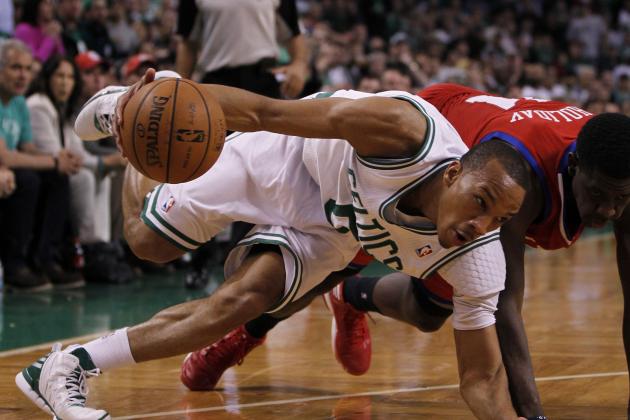 Greg M. Cooper-US PRESSWIRE

Avery Bradley often gets lost in the mix behind Boston's other stars, but the 6'2" shooting guard is both a vital member of the Celtics and Rajon Rondo's future backcourt running mate once he returns from offseason shoulder surgery.
Bradley's numbers last season were somewhat pedestrian (7.6 PPG, 1.8 RPG, 1.4 APG), but he is a fabulous on-ball defender and a floor-stretching shooter who gives Kevin Garnett and Paul Pierce ample room to operate in the halfcourt.
There seems to be a great deal of admiration between Bradley and Boston, and with Garnett and Pierce set to come off of the payroll over the next few seasons, the Celtics will have more than enough money to sign Bradley to a reasonable deal.